Another week has flown past, and a new month has begun!
The weather has been somewhat unstable…one minute it feels likes spring, the next feels like we have landed in Antarctica!
Which all makes deciding what to wear a little tricky!
What I Wore…Monday 27th July – Sunday 2nd August 2015
Tried to beat the Monday blues with a new jacket from Gorman (on sale), a 1960s dead stock top found at Minette's Vintage and Freddies of Pinewood jeans found at Frocks and Slacks.
I stalked that jacket for months and was so excited when it finally went on sale…it gets so many compliments!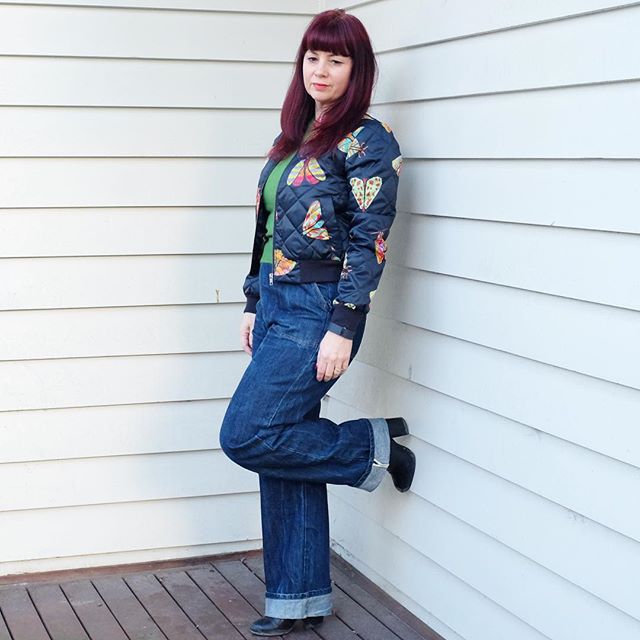 Back to some bright colour for Tuesday…vintage dress found at Minette's Vintage with a Dangerfield leather jacket (current) and an opshop find belt.
Added a black long sleeve t-shirt under the dress for extra warmth…tights & boots completed the outfit!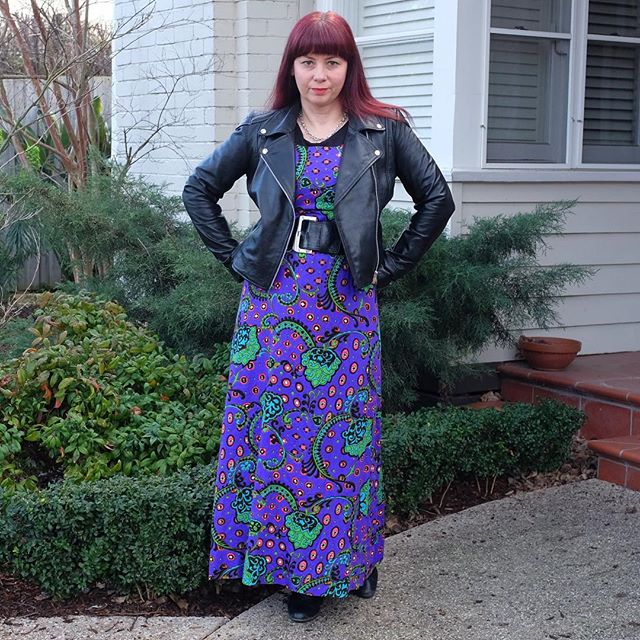 All in vintage for Wednesday…60s dead stock knit found (the same one I wore on Monday) which I discovered works perfectly with a vintage velvet skirt found at Zoo Emporium!
And this was the most liked outfit of the week…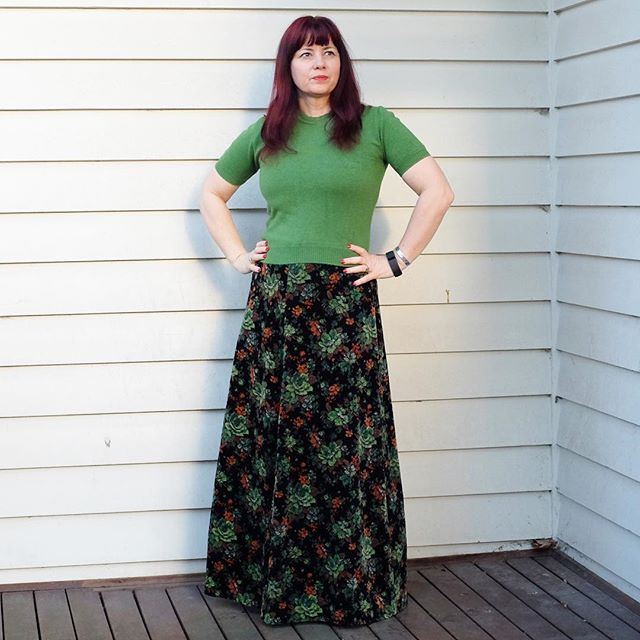 Thursday was cold and horribly windy here so I was glad I only had to go out briefly…look somewhat wind blown but wore Jeanswest jeans, Gorman top (last season) and a long cardi from Katies (on sale)…and I still froze!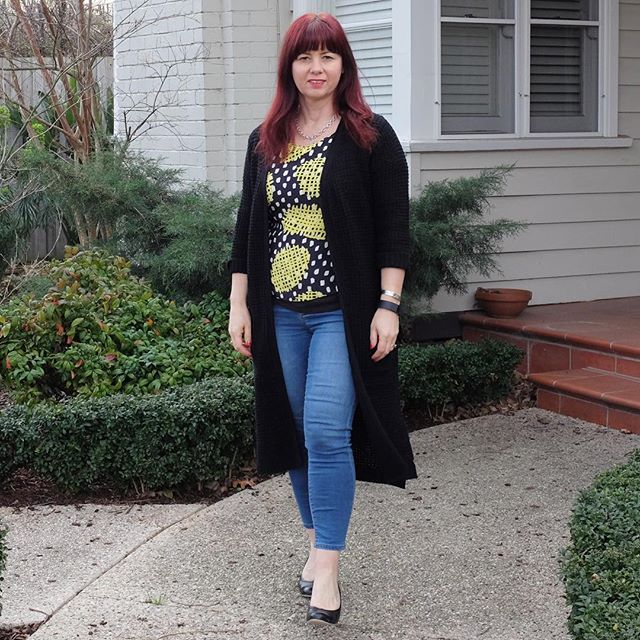 Friday was  a glorious sunny day so channeled my inner rock chick & wore Jeanswest jeans, Dangerfield leather jacket, long sleeve black t-shirt, scarf & heels.
And of course, dark sunglasses…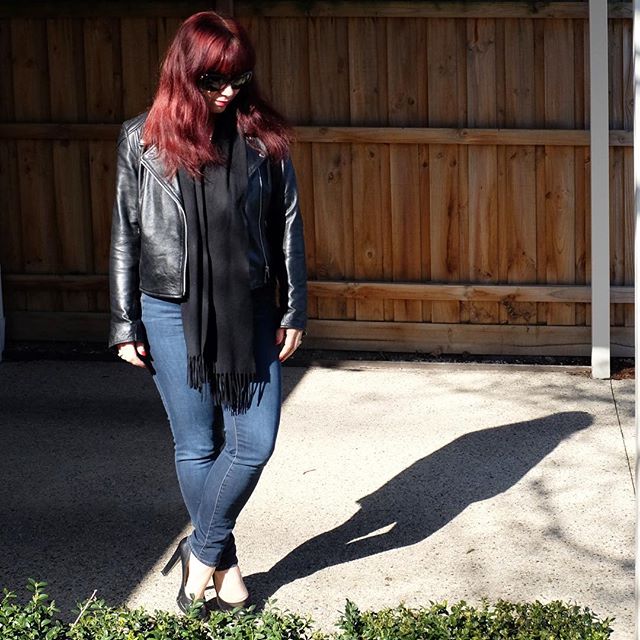 What I wore – freezing day, but at least it stopped raining…wore my Grandma Funk jacket & hat, with black pants, long sleeve T-shirt, scarf & boots…should have also remembered gloves as my hands froze.
Bag is my very much loved camera bag from ONA Bags.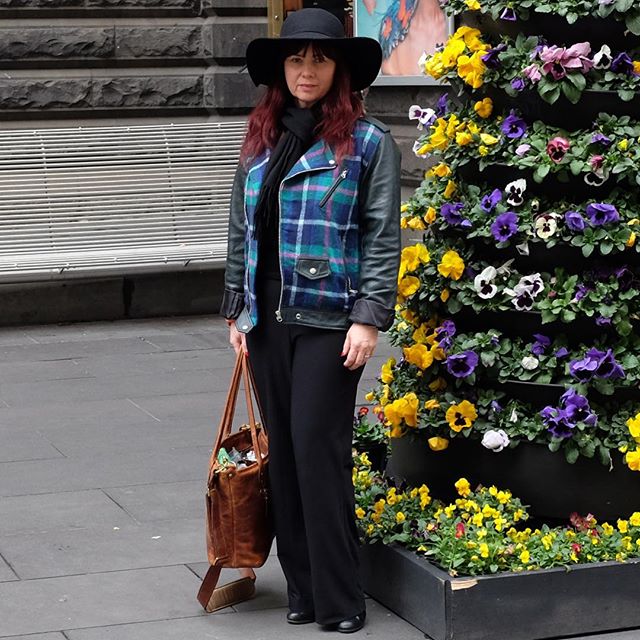 Sunday has included a quick road trip which meant I could drop into Yankee Sweetheart so Lexi could do her magic with my hair…now beautifully red again!
Wore black pants and top with a red leather jacket I got from Yarra Trail a few years ago. High heel boots are from Rockport (on sale).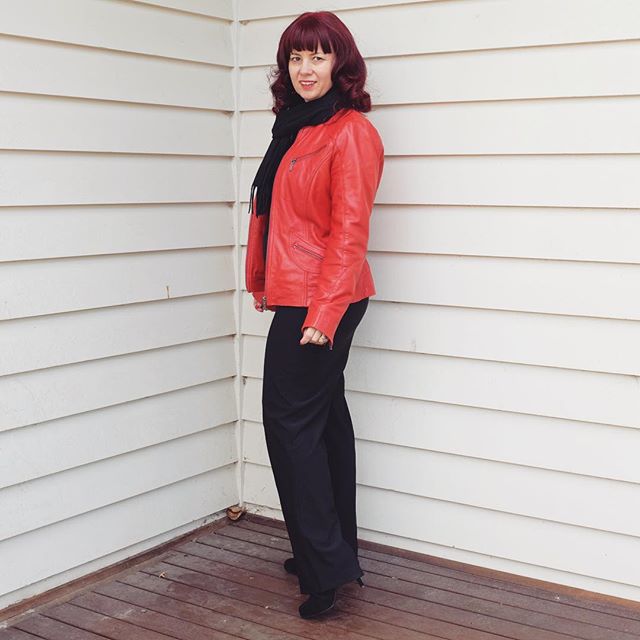 What was your favourite outfit of this edition of What I Wore? Share in the comments below as I would love to know!