Earlier in the year we took a trip to the bayside suburb of St Kilda to visit Frocks and Slacks, and met the wonderful Tracey!
We have been back a few times but unfortunately, where she was located had become not good for business…she had to deal with strange and often rude people who didn't understand that this was a vintage shop with quality garments, and who basically had no intention to buy, causing her a great deal of stress, which ultimately affected her health.
So we were very glad to hear that she has been able to move her fabulous shop around the corner into Acland Street, and is now all settled on the first floor of a pharmacy.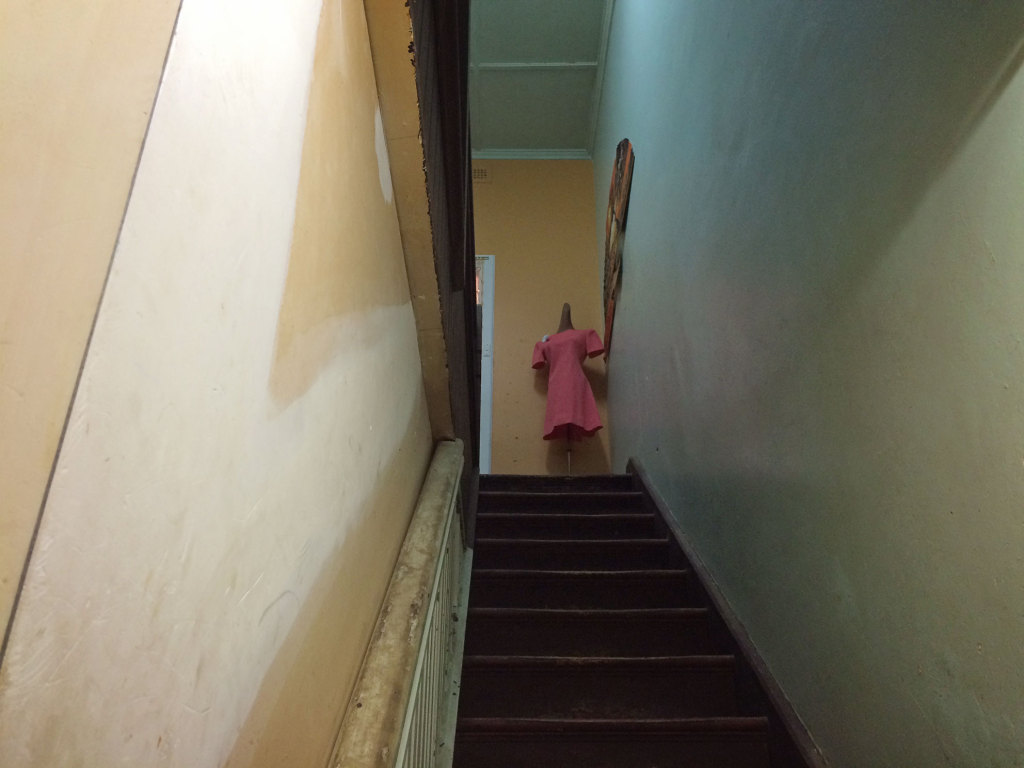 Today, we were finally able to check out the new location, and found a much happier and healthier Tracey…and we discovered that we both love orange!
Doesn't she look fabulous!!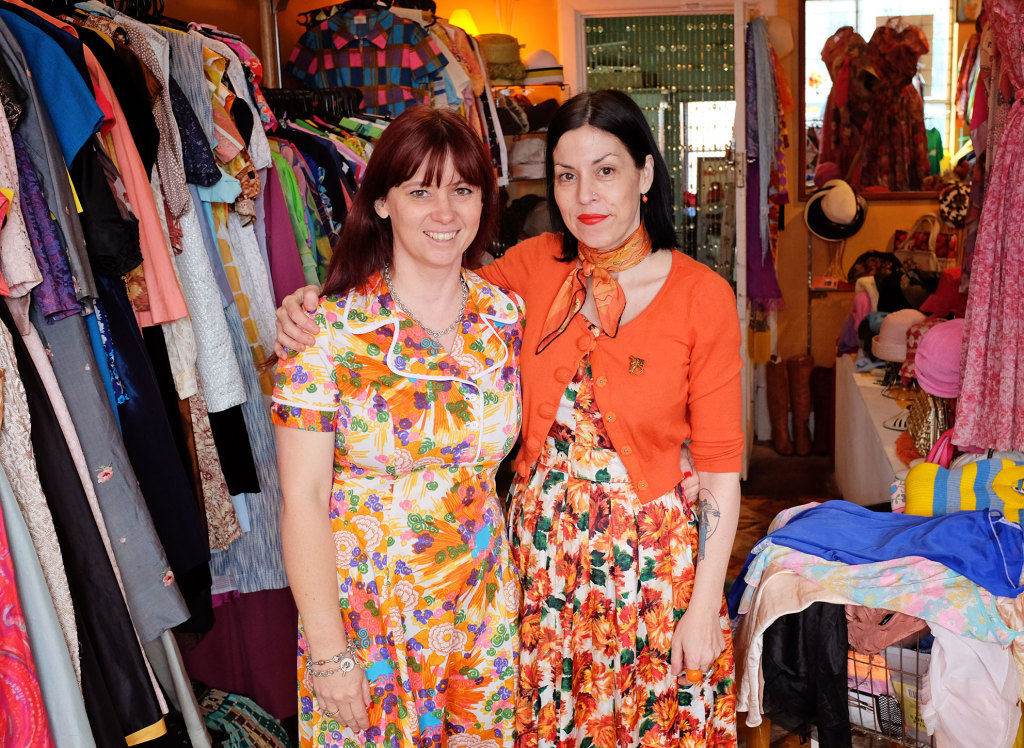 Entering Frocks and Slacks is like going into a vintage fashion wonderland…Tracey has created a wonderful cosy space that I could quite happily spend hours browsing in.
And you will notice my husband settled on a comfy chair from which he could give me the nod of approval as I had fun trying things on….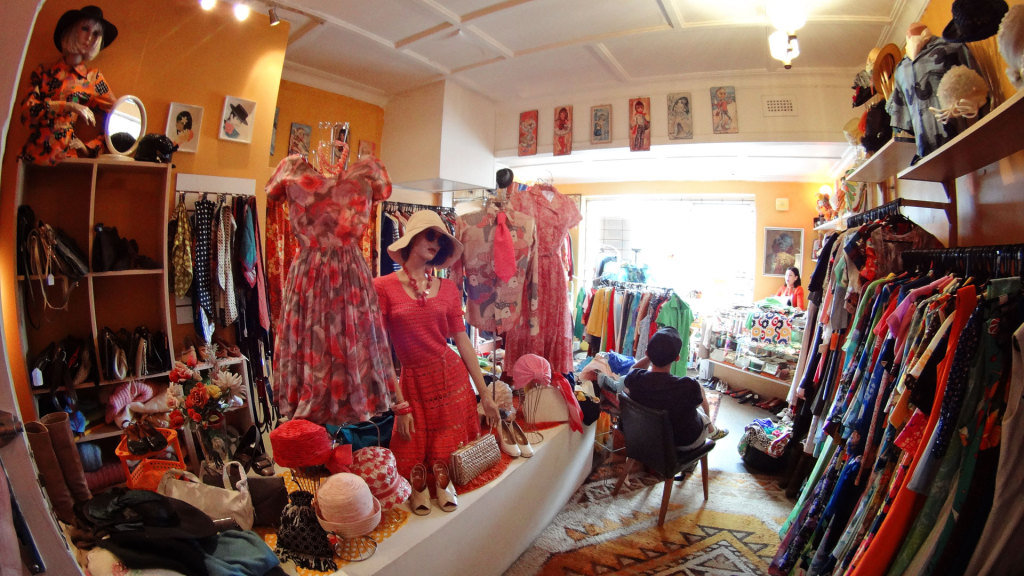 Tracy has an amazing skill…she can pick out outfits that fit like they are made for you, and make you look amazing!
I have quickly learned to trust her judgement, and in doing so, have got some amazing outfits that I always get compliments on whenever I wear them…and that makes me feel fantastic!
Today was no exception….Tracey had put aside a skirt that she thought would be perfect for me…and it was! Plus I also added four more dresses to my ever growing vintage wardrobe!
Two of the things I love about vintage fashion is that I won't come across anyone else wearing the same thing, and I just love the vibrant colours!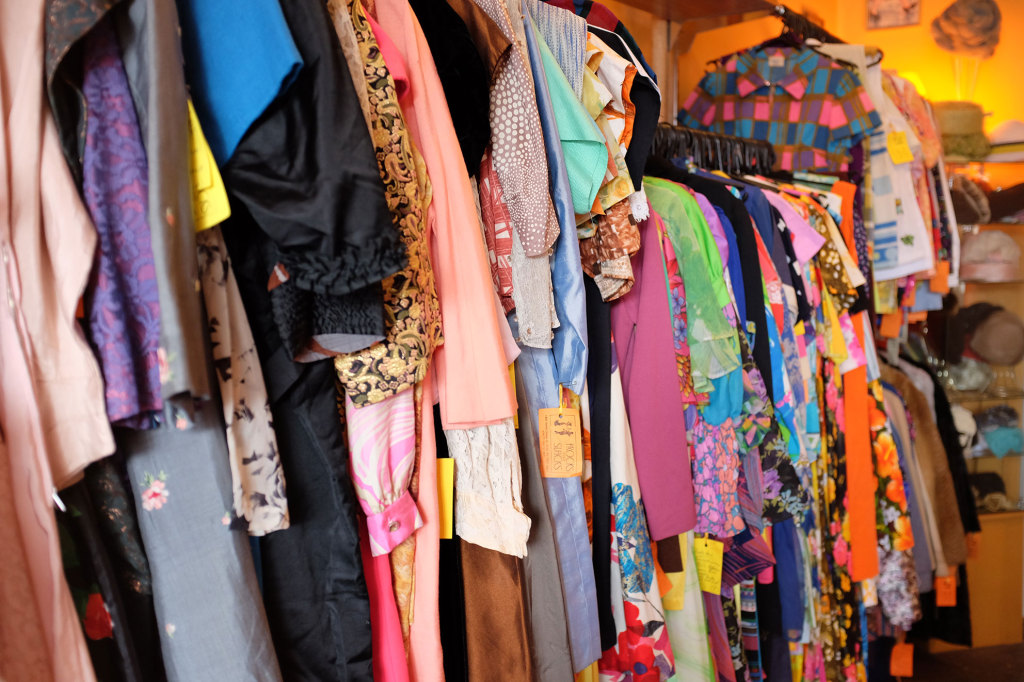 The new shop is wider then the previous premises, with a big window letting in light and air. And because it is located away from the chaos of the main street, there is no worries about things being stolen, or weirdos coming in and being disruptive.
Which allows full concentration to delve into the racks of colourful treasures…and don't forget that the guys are catered for too!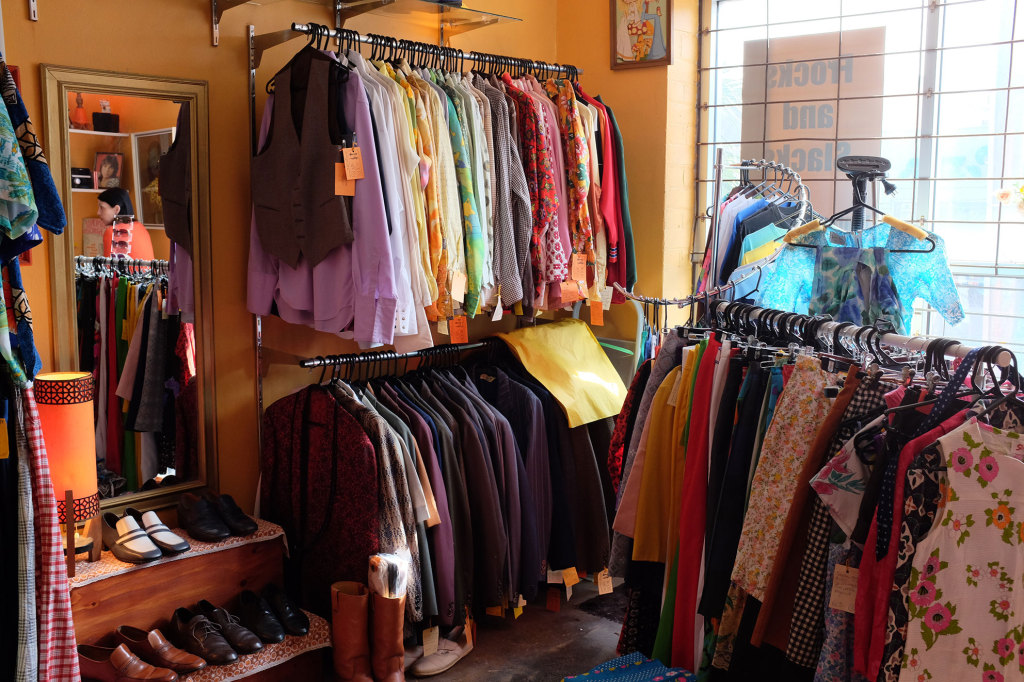 If you are wanting an outfit with a difference…maybe for the Spring Racing season, or a wedding…then please, make the trip to St Kilda and visit Tracey…you won't regret it!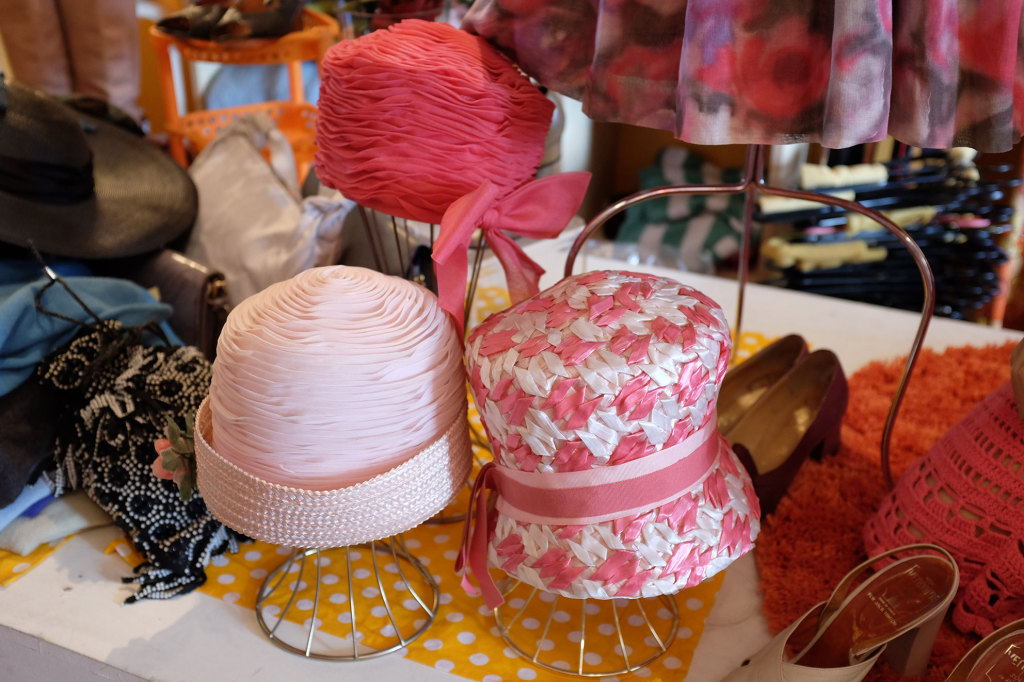 To find Frocks and Slacks,  go into the Pharmacy at 115 Acland Street, St Kilda VIC, and the friendly staff will direct you to a door near the back, on the left hand side.
For the opening hours, or for more information, click here to visit the Facebook page!