When in Sydney, I was excited to be able to visit a few vintage shops that were on my list, however we came across this one purely by accident.
Surry Hills is another suburb of Sydney which has some fab vintage shops, and we were heading down Crown Street, when I happened to look up Campbell Street as we were crossing, and saw Zoo Emporium.
As soon as we entered, I knew I was going to love this place…so much colour, complete with a touch of bling!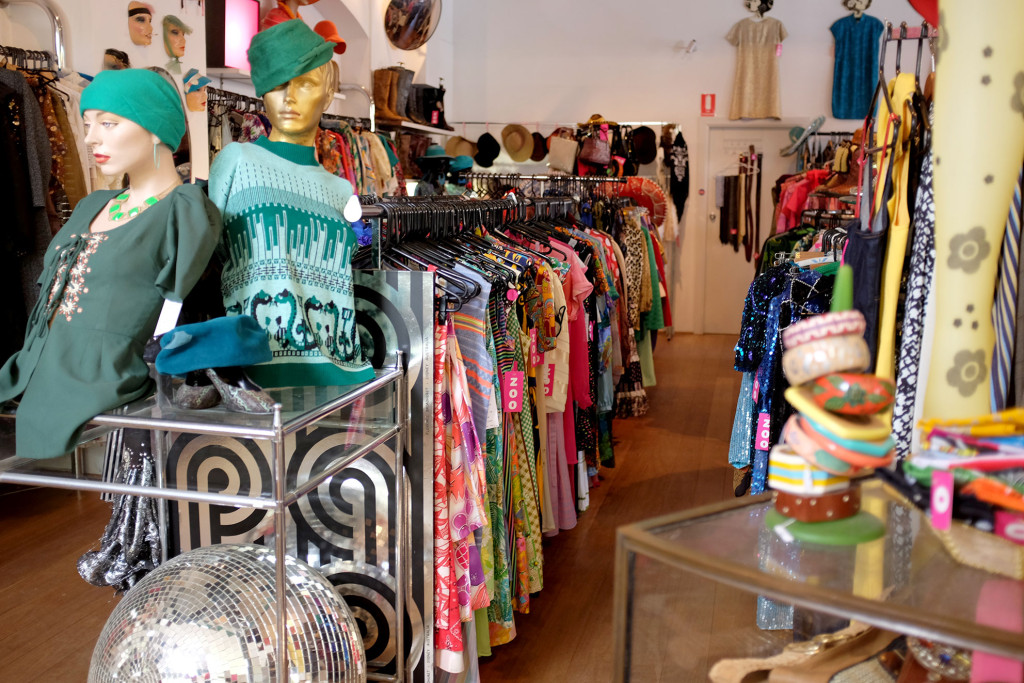 I found it similar to a favourite of ours in Melbourne, the iconic Shag, in that it was full of funky, retro fashion.
The shop is neatly set out, with everything from dresses, jackets, pants…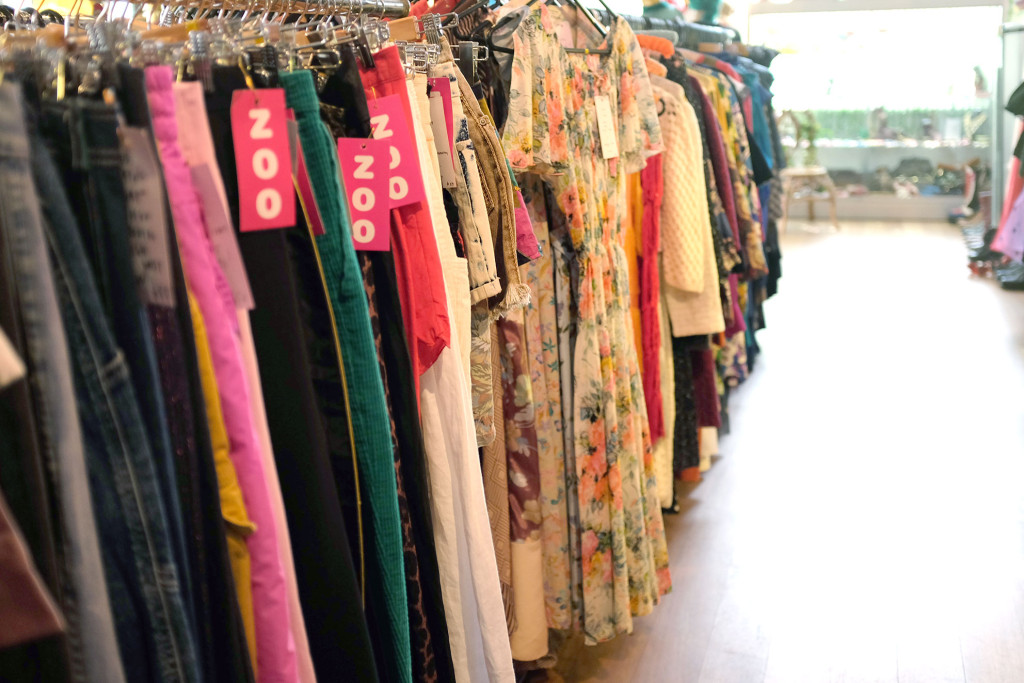 To shoes…lots of shoes…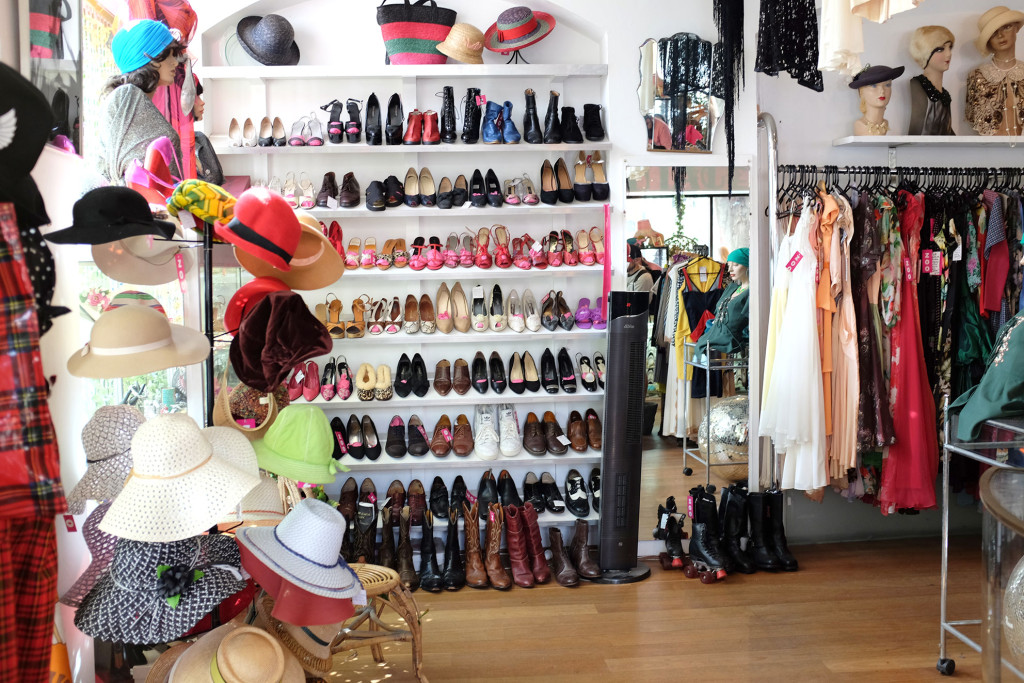 To bags, hats, belts…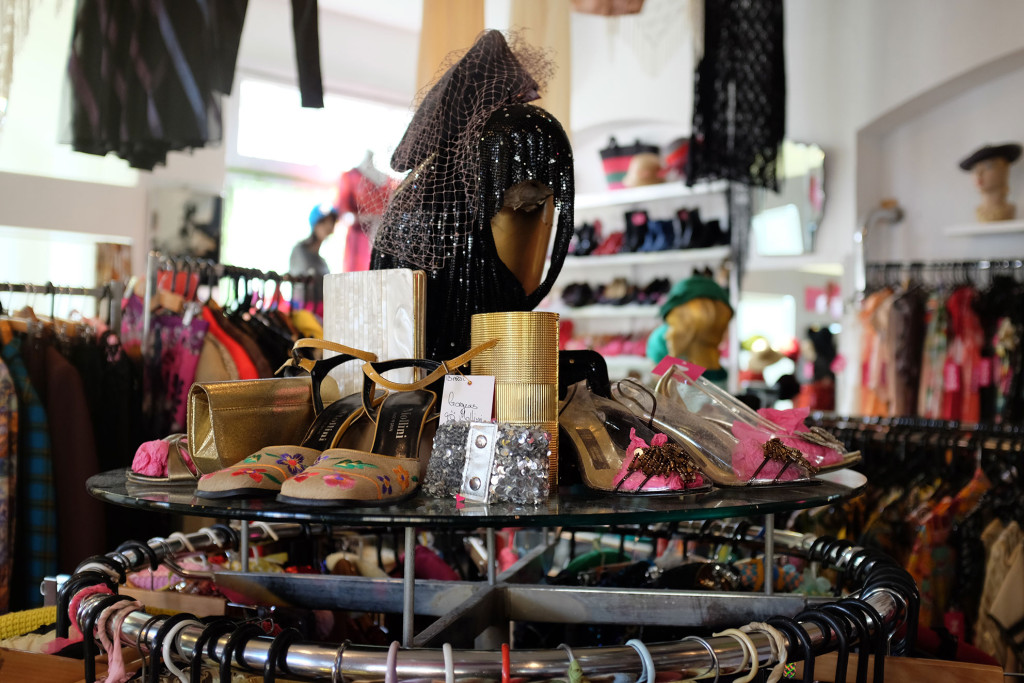 It was a bit hard to know where to begin, so I browsed through the racks, and came up with a few things to try on..sadly only one fitted me.
I am still learning when it comes to picking out things that fit me, but I am getting better!
But then Addison (hope I have spelt his name right) came to my rescue and pulled out a few more fabulous outfits to try on.
I have to say I thoroughly enjoyed the whole experience, even though I was seriously disappointed that some of the things I tried on didn't fit me properly…although, I am sure my credit card heaved a sigh of relief.
But I didn't leave empty handed…I added two skirts, a dress, and a long pinafore that will need a little altering to the pile of new additions to take back home!
Keep an eye on my Instagram feed for outfit images (@zincmoon).
There was also plenty for the boys, but sadly my husband didn't find anything that took his fancy.
I am really loving exploring the world of vintage, and  as you can probably tell, I am finding myself being drawn to the bright colours, flares and long skirts of the 70's, and Zoo Emporium was definitely the place to indulge.
And if you are size smaller then me, I can tell you there are a couple of amazing jumpsuits there…
Zoo Emporium is located at 180b Campbell St, Surry Hills NSW 2010