I have wanted to get my hair coloured and styled by a vintage hairdresser/stylist for ages, and it finally happened this week!
I first came across Yankee Sweetheart Salon on Instagram, and was excited to find Lexi had opened up in Geelong West.
While we were away on our midyear break, I took the opportunity to contact her and by fabulous good luck, she had returned from a trip to France just a few days before, and could fit me in!
So it was with great excitement, that I headed into Geelong on Tuesday to let her work her magic on my very lackluster hair!
The salon is located in a shopfront, just around the corner from the well known Packington Street area.
It is beautifully set up…retro all the way!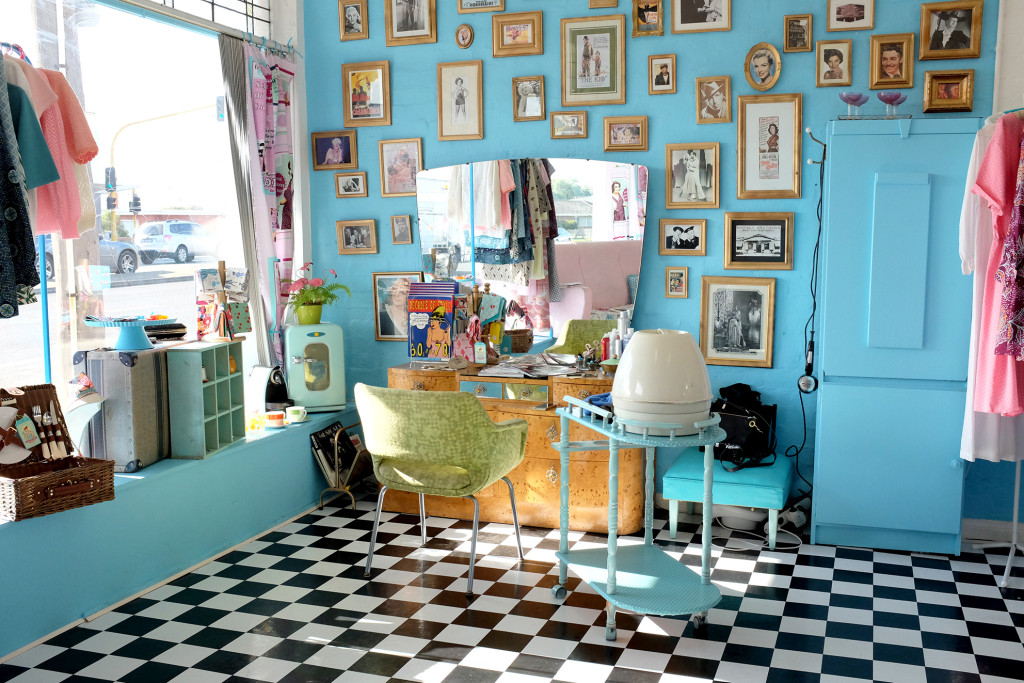 And as well as hair & makeup, Lexi also stocks some vintage clothing…there was one dress I was tempted by, but for once, I was good…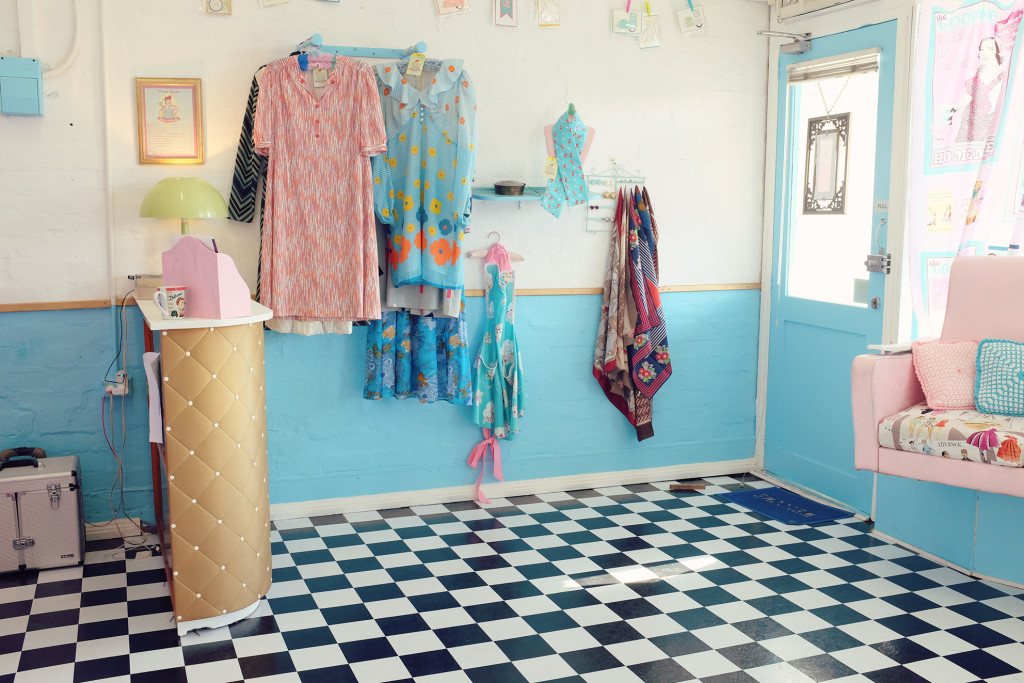 Lexi asked what I wanted to do with my hair, and made some suggestions…I wanted to stick to being a redhead, but liked a little more shape, and my fringe definitely needed a trim!
She came up with a plan, and got to work…I could hardly wait to see what the end result would be!
After the colouring process, she gave my hair a much needed trim and blow dried it off…then she curled my hair, and my new look was complete!
I had a fabulous morning with Lexi…she is friendly, talks even more then me, and has led such an interesting life…and she can do fabulous hair!
She only ever has one customer at a time, unless a group is booked, so you are well looked after from start to finish.
This photo of us makes me realise just how short I am…I should have worn heels…but in my defense, Lexi is quite tall!
And I really must remember to wear lipstick…it really does make a difference!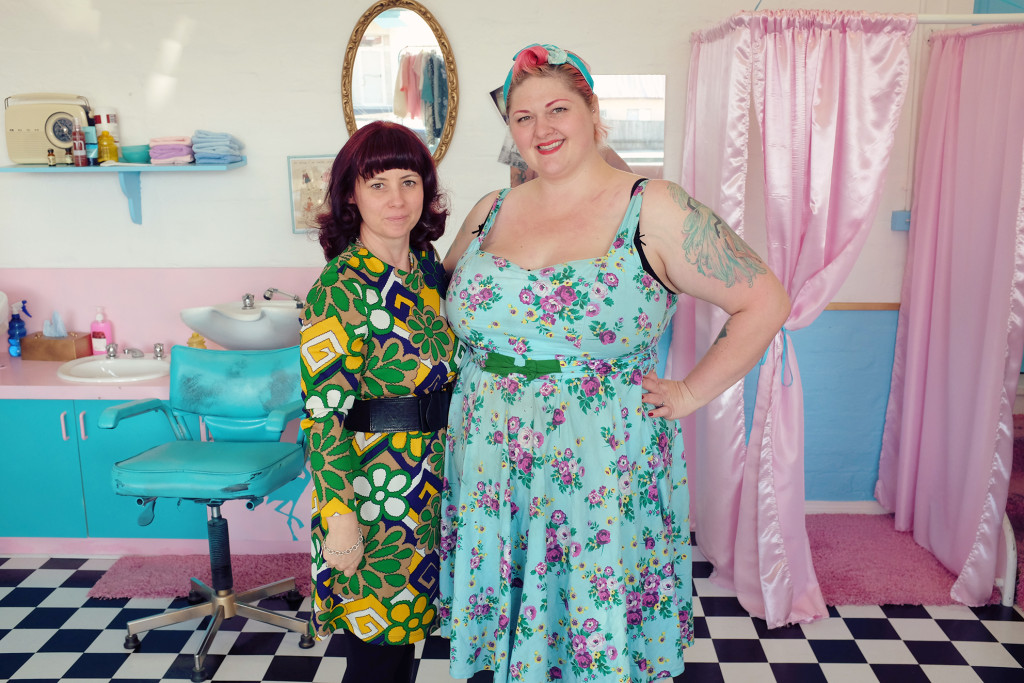 So if you are down Geelong way…or even just passing through…and want to have a vintage cut, colour or style, then check out Yankee Sweetheart Salon.
Lexi also does weddings and special events hair styling & makeup, as well as running classes to learn vintage makeup and hair.
I am loving my new fresh do…and am now even more determined to learn how to curl my hair myself!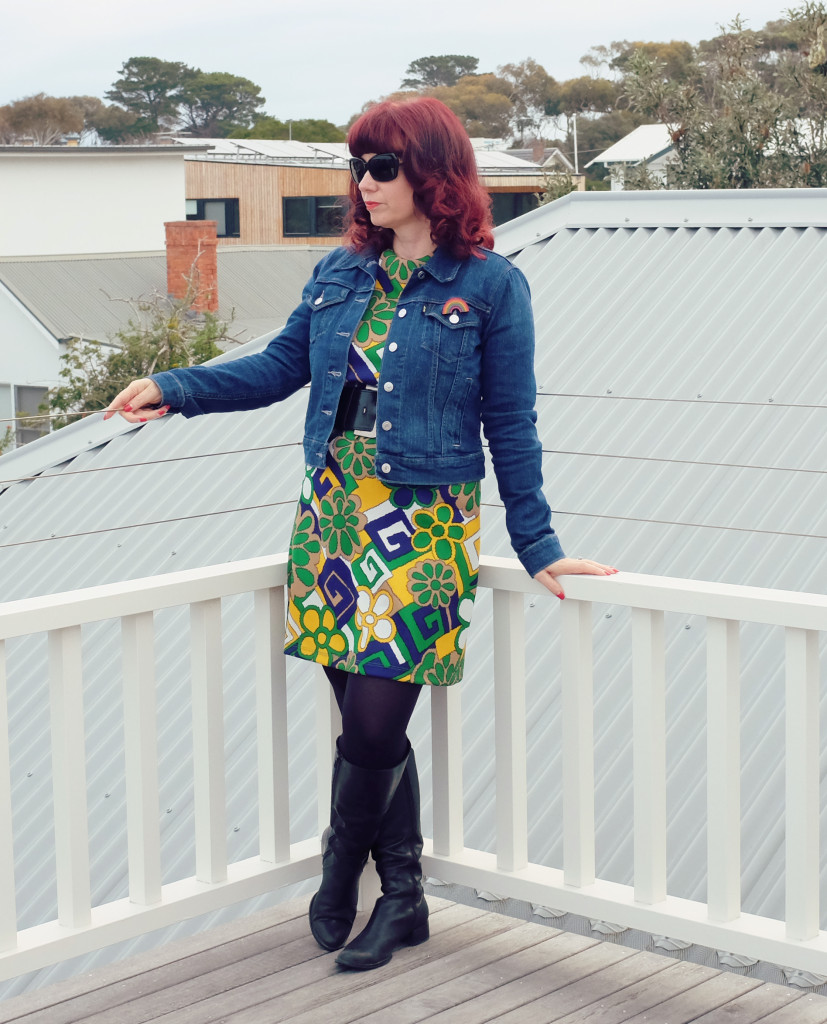 I am looking forward to heading back to Yankee Sweetheart Salon sometime soon, to have a hair styling lesson with Lexi…in fact, I can hardly wait!
Yankee Sweetheart Salon is located at 17 Church St, Geelong West.
Click here to visit the website for more information!
Please note: this is not a sponsored post! My opinions are, as always, totally my own!