This week we experienced some cold weather to remind us that it isn't spring yet!
So my outfits were mainly chosen with the aim to keep warm…I especially love wearing my snuggly oversized jumper.
I also had fun with mixing and matching vintage with new and opshop clothing…it's fun coming up with new combinations from different eras!
What I Wore…Monday 3rd August – Sunday 9th August 2015
Monday was freezing and snowing in places it doesn't normally snow, so wore what has been nicknamed "The Rug"…oversized jumper from Arthur Galan over Jeanswest jeans with my warm Spendless Shoes over the knee boots.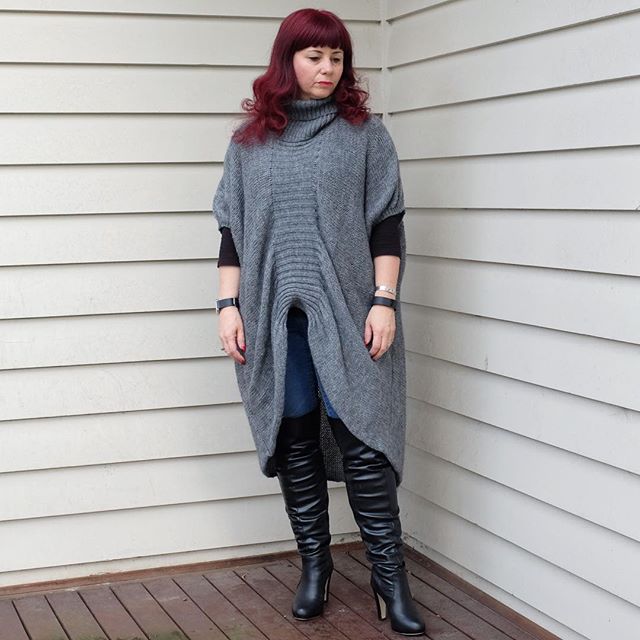 Tuesday, I tried something different…vintage leather skirt found at Shag with a Gorman bomber jacket (currently on sale).
This was the most liked outfit for the week over on Instagram!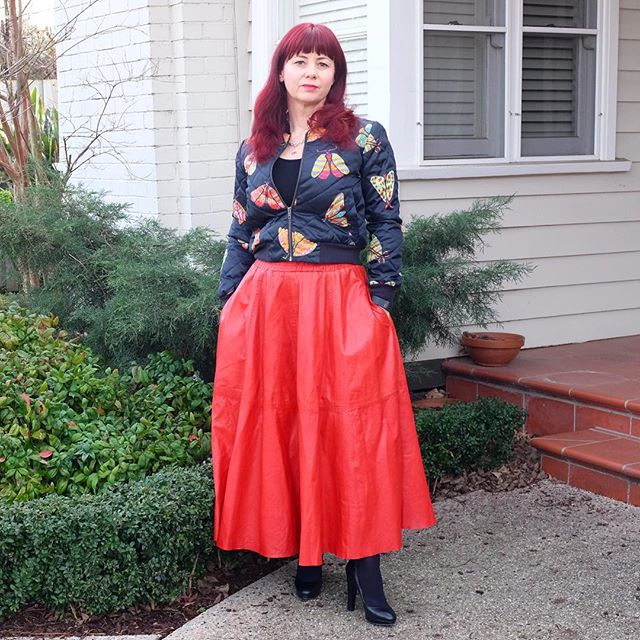 Wednesday was another cold, wet, grey day so wore one of my favourite vintage outfits…vintage dress found at Frocks and Slacks, with a vintage jacket found at Mulberry Street Vintage and vintage lace up shoes.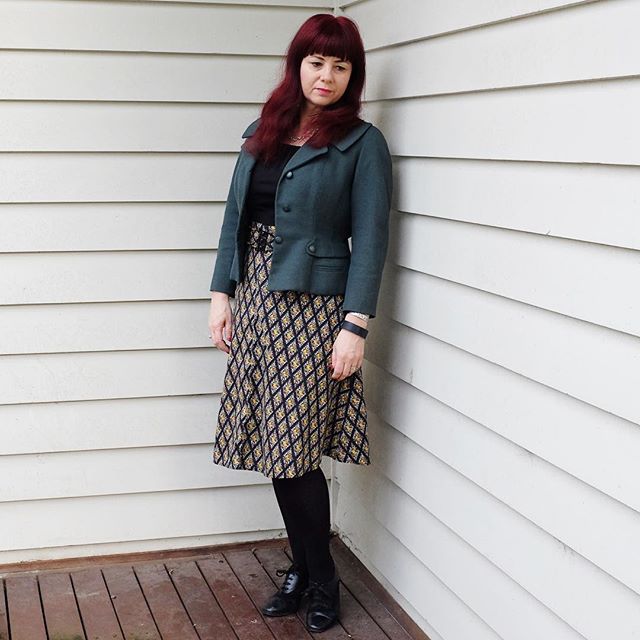 Thursday, I tried out a new combination …black pants from Dangerfield with a vintage high neck top found Yankee Sweetheart Salon and some vintage tails…yes, a tailcoat…found at Minette's Vintage.
Never thought I would ever wear tails but I love them!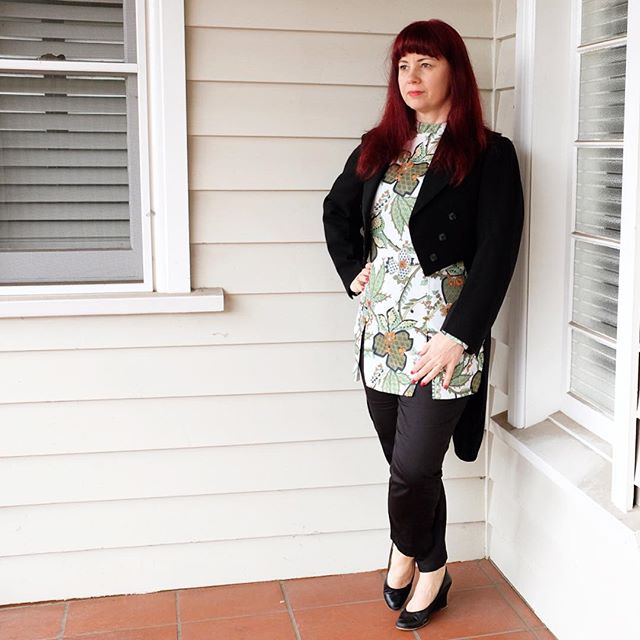 On Friday, we volunteered at the DonateLife stand at the hospital where my husband had his transplant.
So my outfit consisted of a DonateLife t-shirt, Katies jeans (current) and Rockport boots (on sale).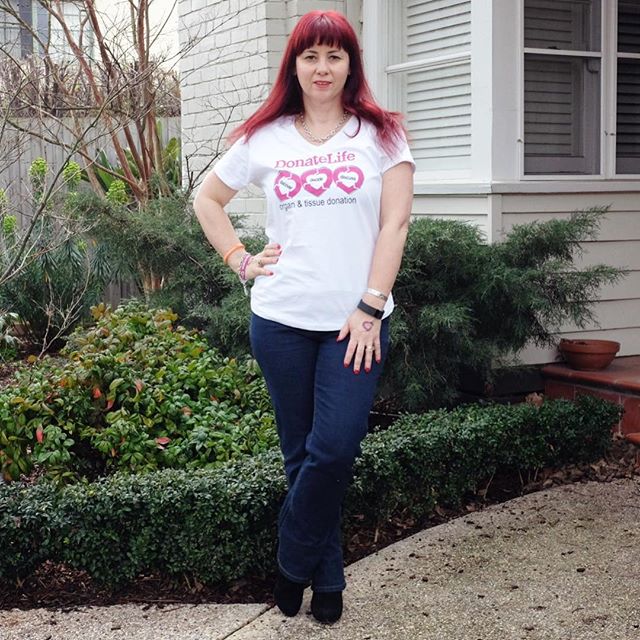 Saturday saw me in all vintage…a 70s opshop find dress with a vintage leather jacket found at Lost and Found Market, plus vintage lace up shoes found at Vintage Garage.
That dress was a bargain (just $18) and my first vintage opshop find!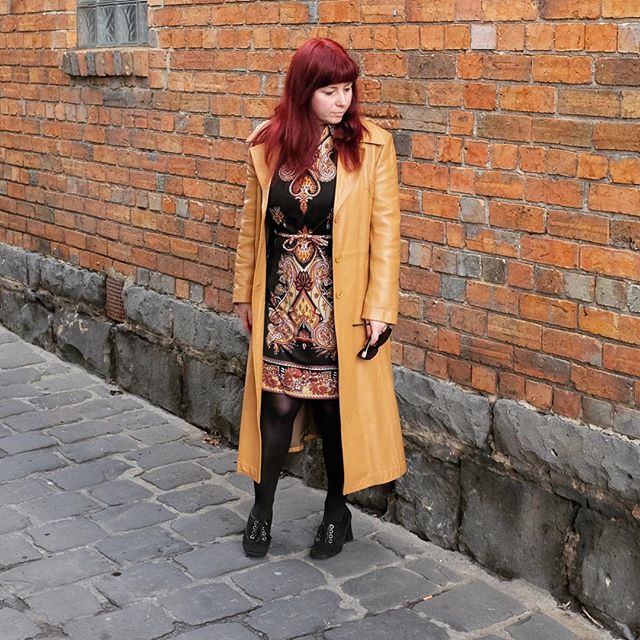 Sunday was a quiet day although it did involve a short brass band concert!
I wore Jeanswest jeans with a Katies top (on sale) and a Dangerfield leather jacket (current)…black wedges, sunglasses & woollen scarf completed my outfit for the day!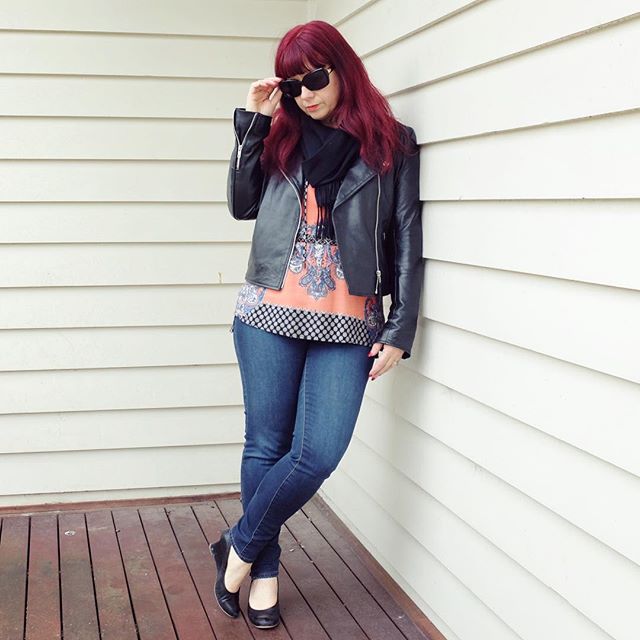 What was your favourite outfit of this edition of What I Wore? Share in the comments below as I would love to know!