Please note: this is not a sponsored post! My opinions are, as always, totally my own!
Buying jeans when you are five foot nothing with an hour glass figure can be difficult, so I am always on the lookout for designs that cater for my height, size and shape.
So when I heard that the Australian company, Katies, had released a new range of jeans which came in a short length, I took myself off to my nearest store to try some on!
I have to say I would never have considered even going into a Katies store…I have now been a few times and I have noticed that I am usually the youngest in there by about 20 years!
But I tell you, it is definitely worth a look as they have some great fresh designs at affordable prices!
Anyway, back to jeans…in their new Cotton Collection, there are the Short Straight Ultimate jeans (for you taller girls, there is regular length as well).
Katies describe these jeans as…
With a new cotton rich blend designed to give you a feel good fabric and a feel good fit. This slip on jean offers flat front support and a wide waistband to hold in the tummy. The mock pockets and fly help to flatten and sculpt the body for a comfortable fit and beautiful silhouette.
Sounds good to me…and the shorter length is perfect!
Oh, and that fringed kimono is also from Katies…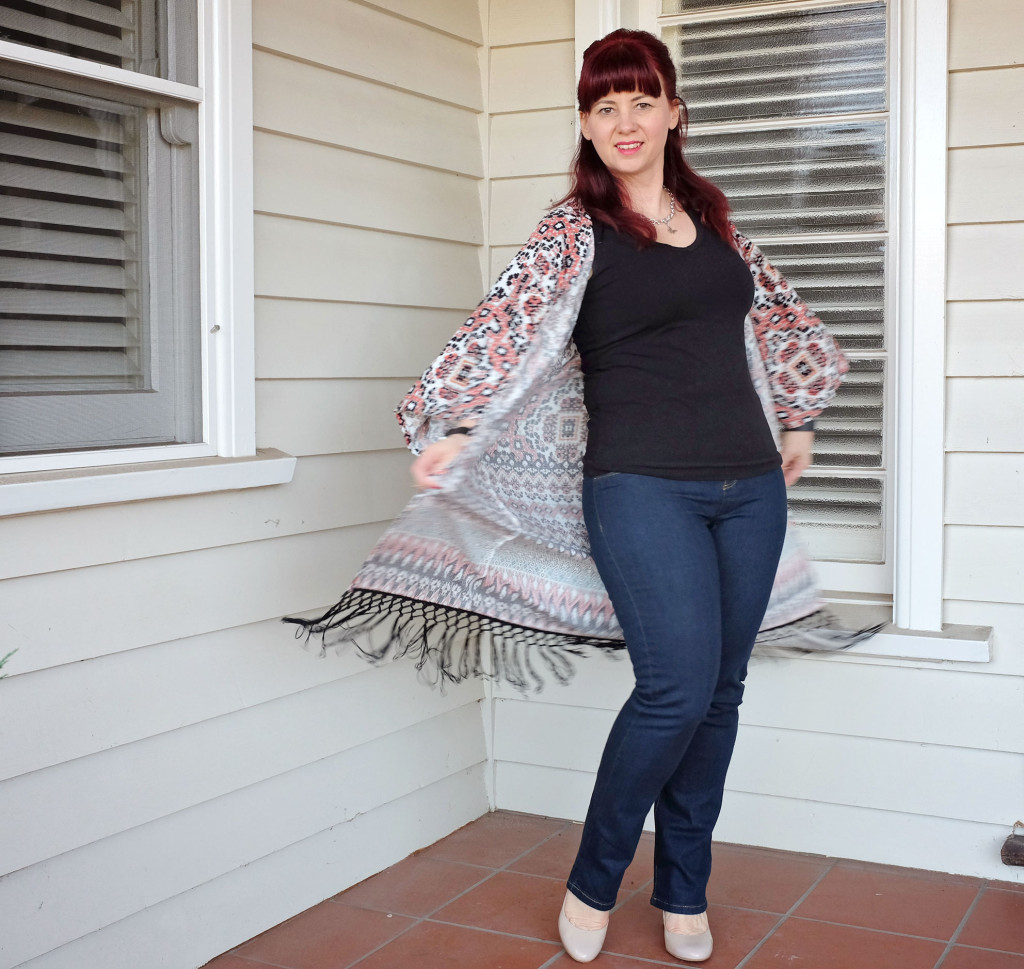 I originally bought a size 10 from a store from , but found they stretched too much, so ordered size 8 online…ended up getting the dark denim and the black in the Short Straight Ultimate jeans, as well as sneaking in a pair of Crop Cotton Ultimate jeans in the mid denim.
Placed my order on a Monday night, and they arrived by Wednesday afternoon…free delivery since my order was over $100!
The size 8s are tight to pull on…damn those curves…but the struggle is worth it as they are a much better fit then the 10s for me.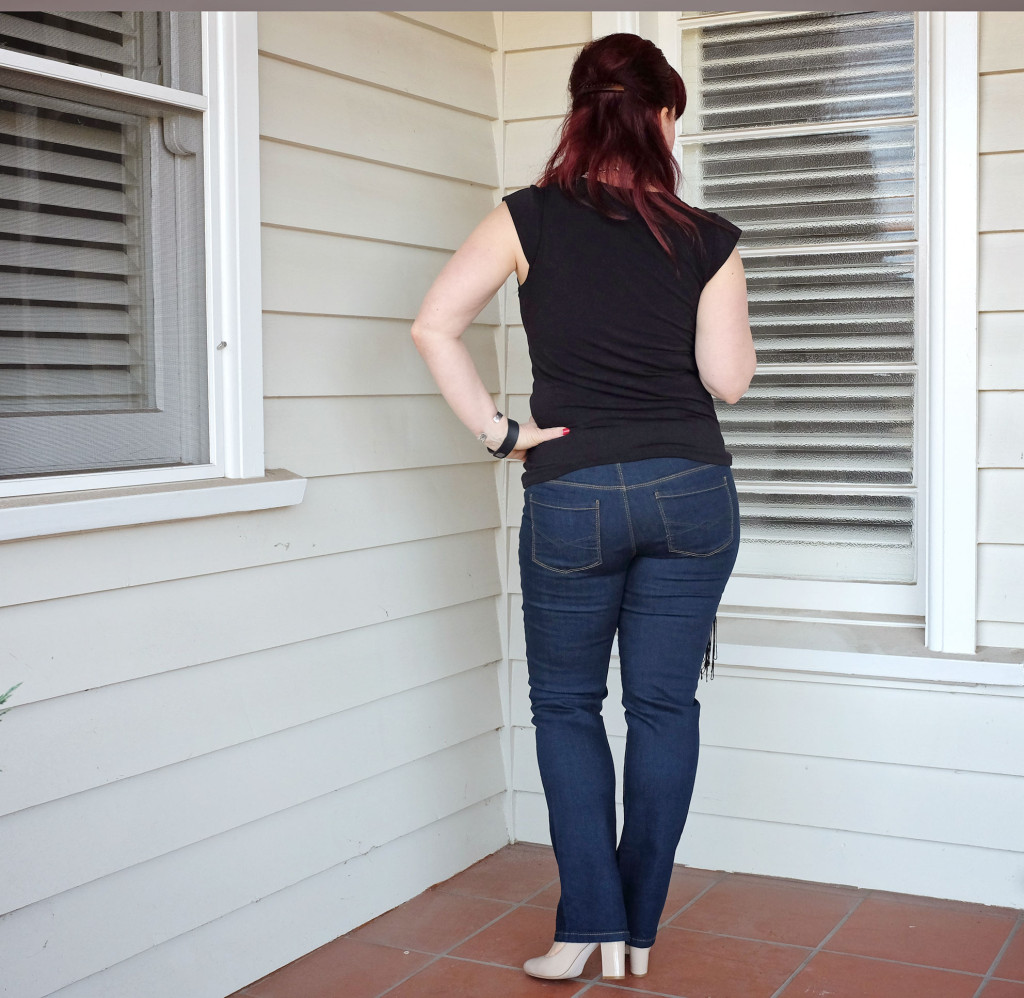 The wide waist band with no zipper makes these jeans very comfortable to wear, and doesn't add extra bulk around your middle like conventional designed jeans can do…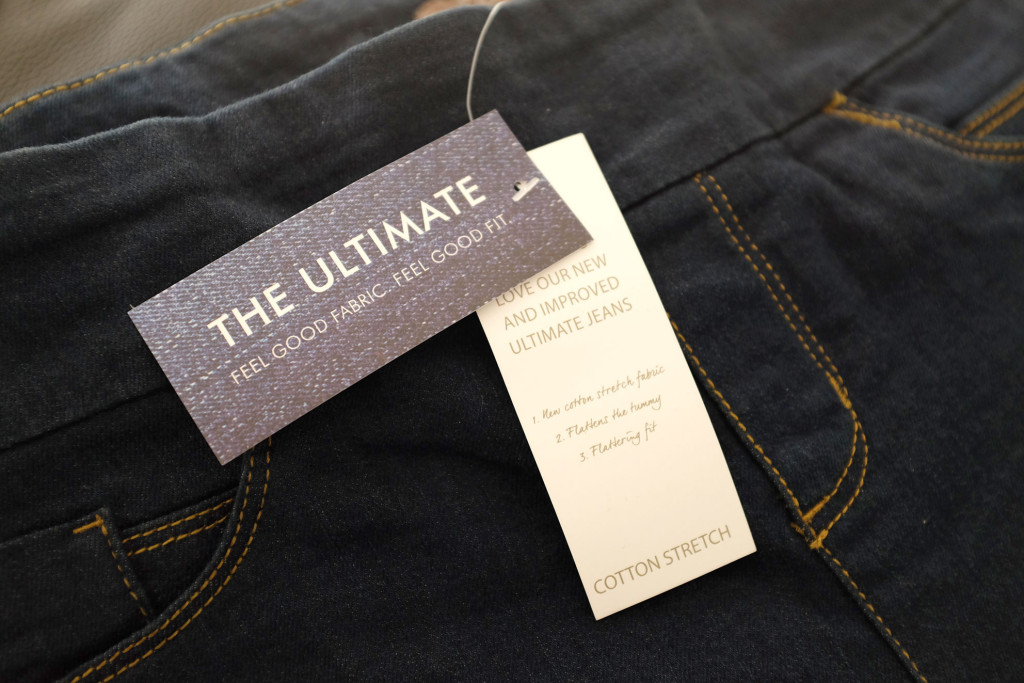 And the good news is these jeans are currently on sale online, or you can check in store…just be careful if you go to a store as the staff in the one I went to weren't aware that there was a short and a regular length!
Click here to visit the Katies website for more information!
Please note: this is not a sponsored post! My opinions are, as always, totally my own!