We have been wanting to go to this place for ages, and on the weekend, we finally headed up Lygon St to find the Lost and Found Market!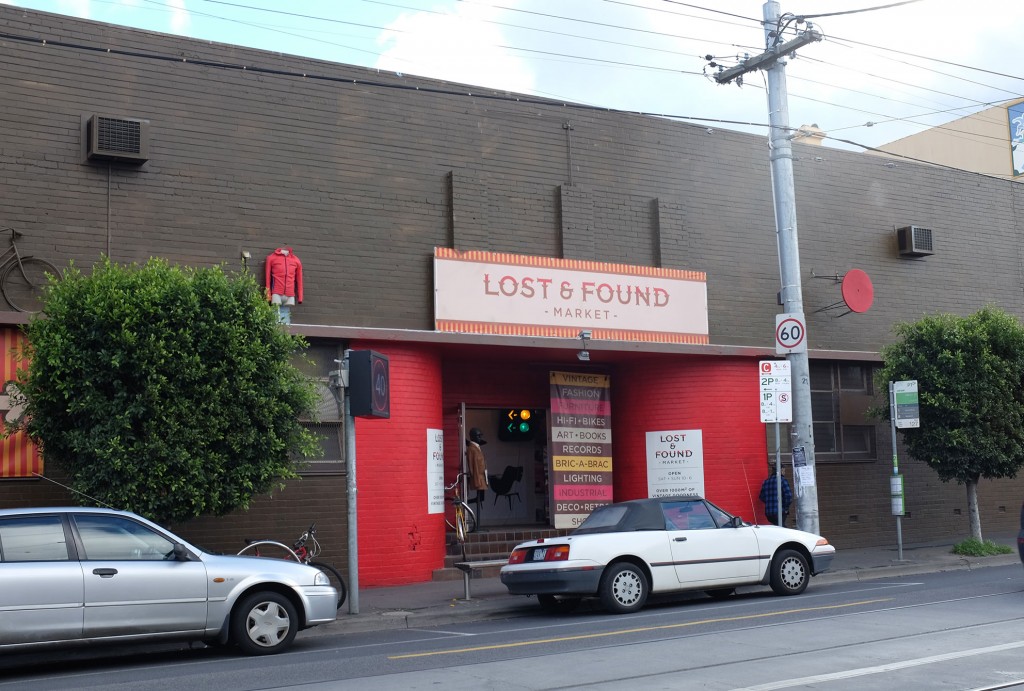 Lost and Found is a similar set up to previous places we have visited, such as Woolloongabba Antique Centre…a large area…1000m2 to be exact…. filled with stalls containing all sorts of items…no two stalls are the same!
It is only open on Saturday and Sundays…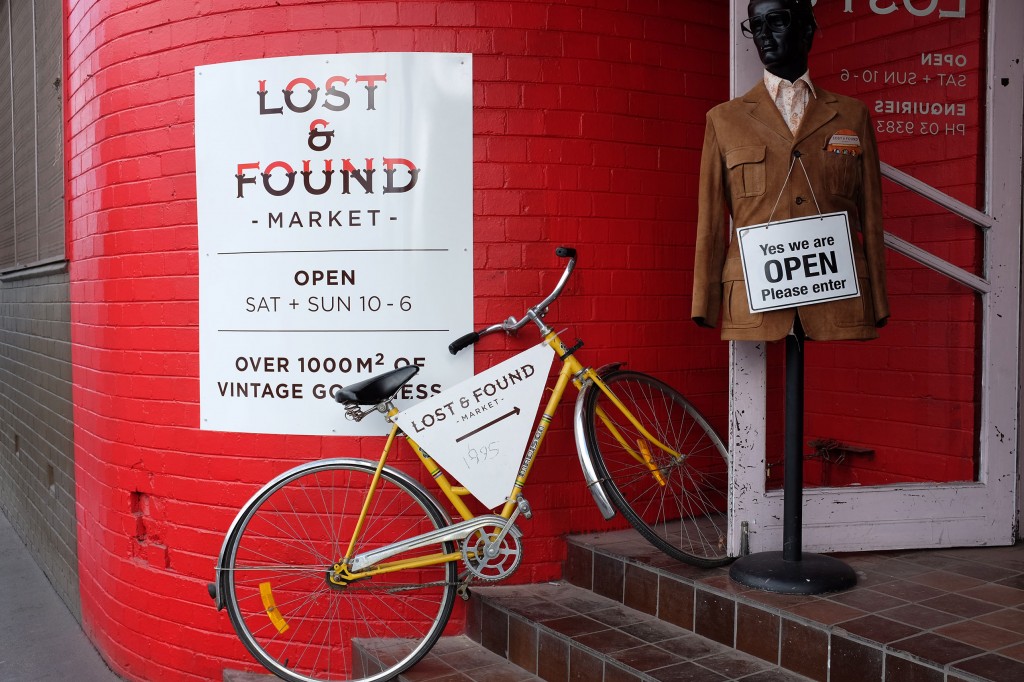 There were stalls..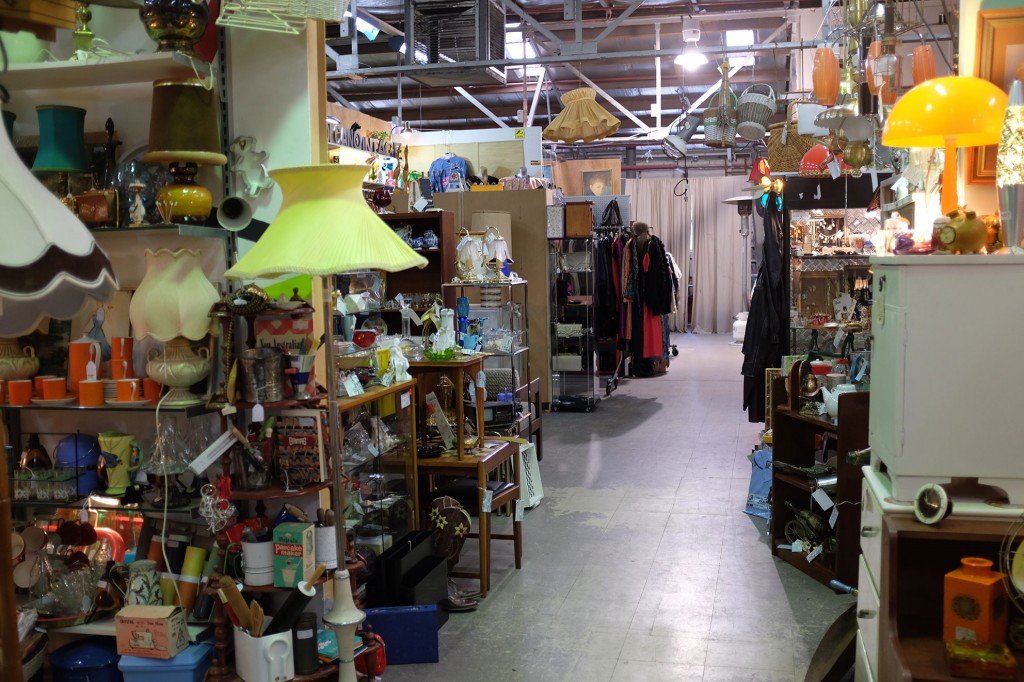 and more stalls….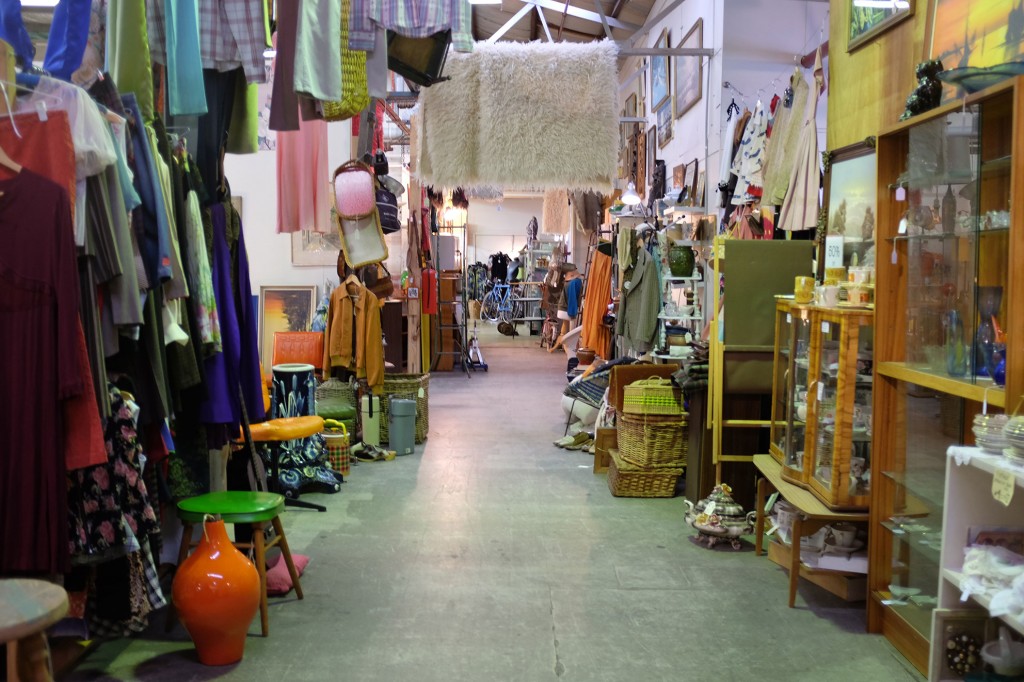 And even more stalls…but there is plenty of room to move…you don't feel jammed in…but you could get lost…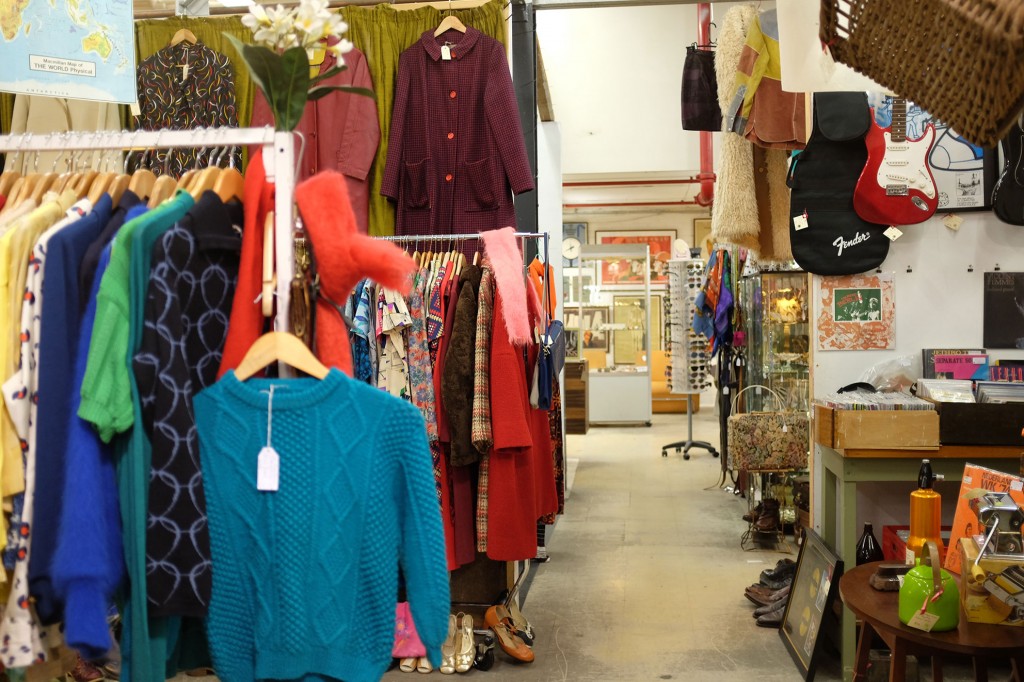 There were traffic lights…..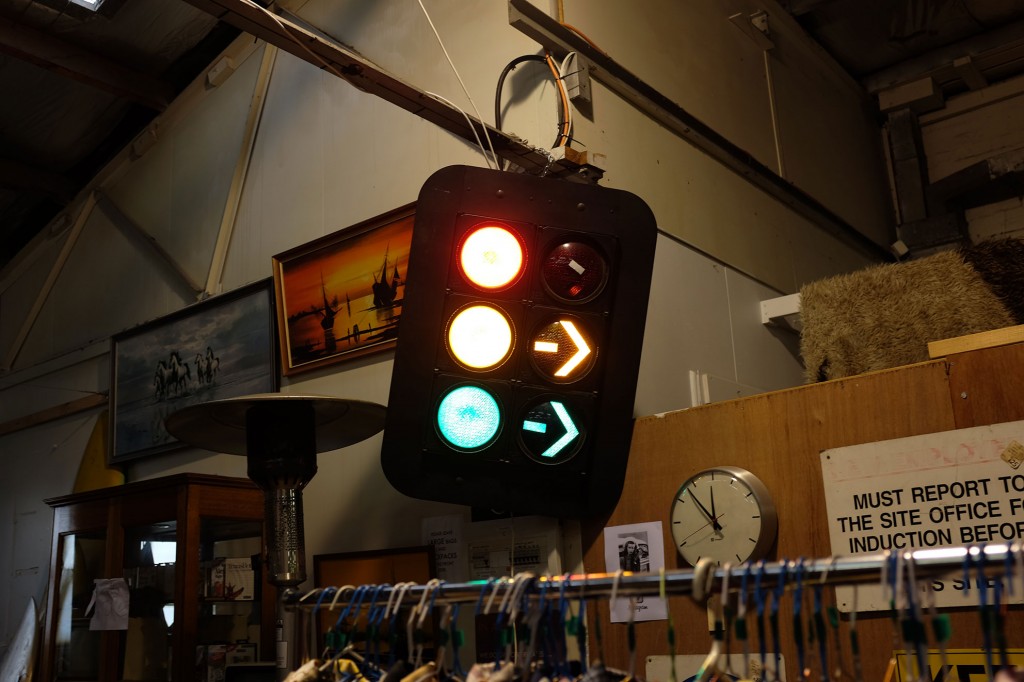 Even a stop sign…check out the old hand push mower too…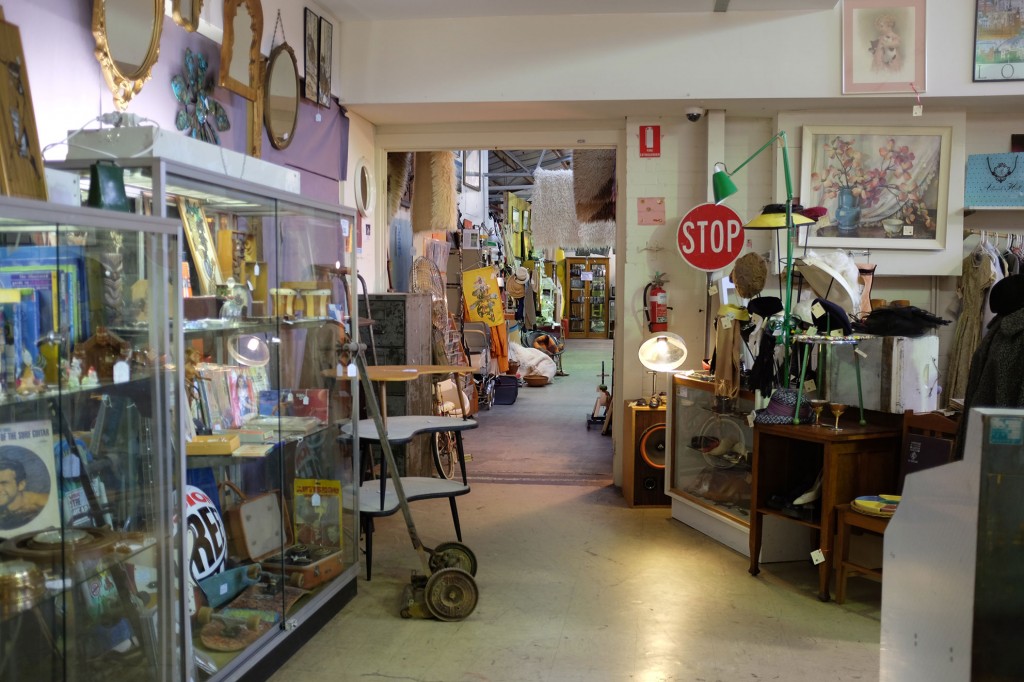 I found a stethoscope…..and an old fire extinguisher…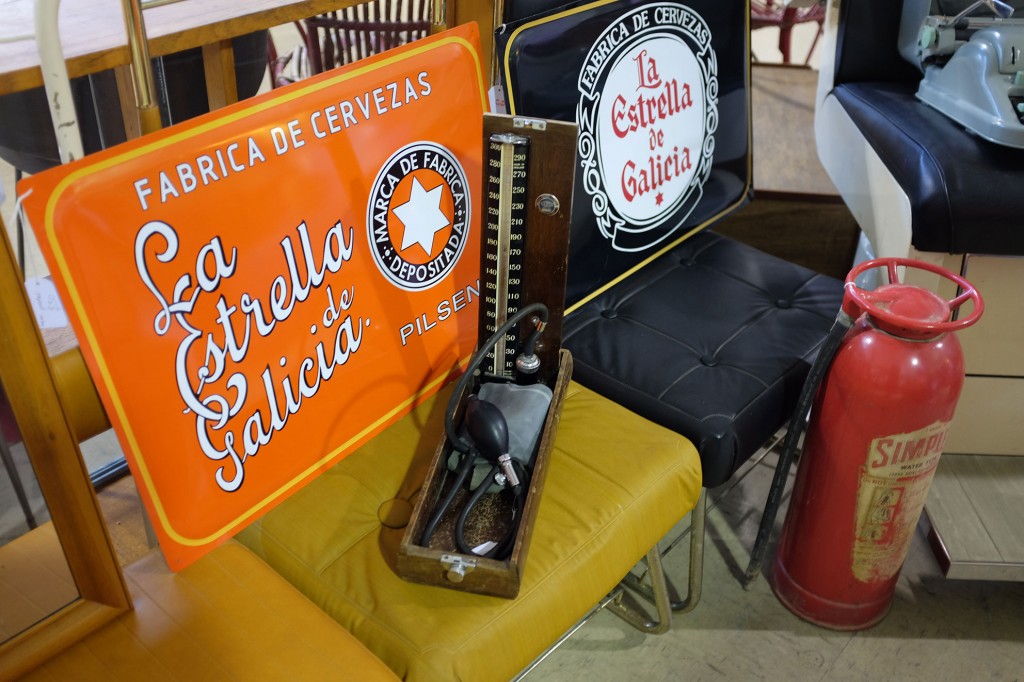 An entertainment unit….complete with a reel to reel…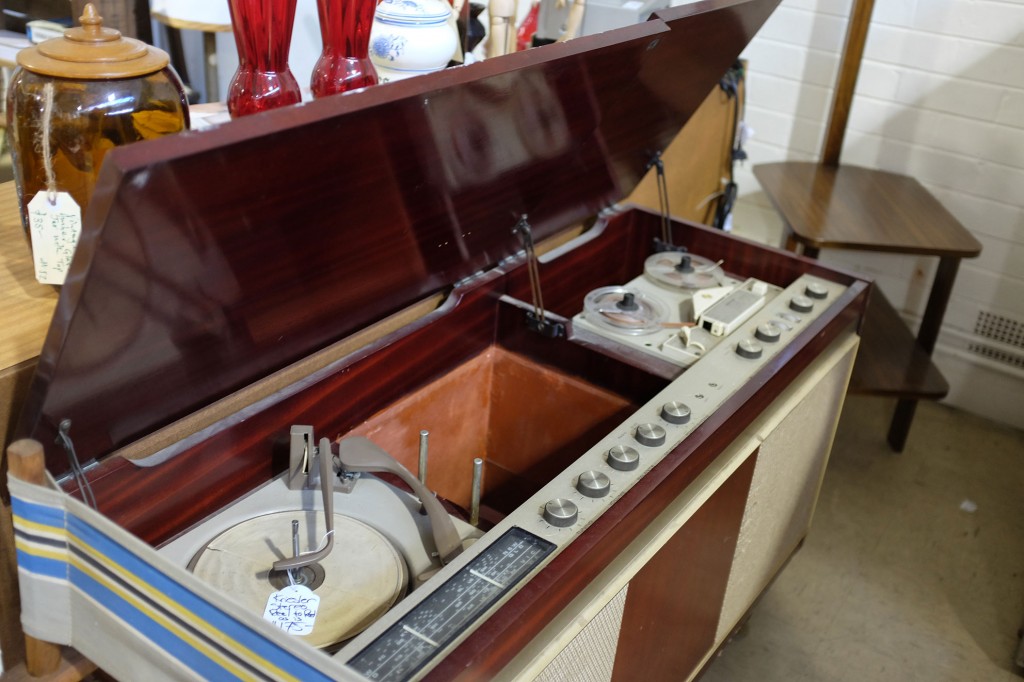 A retro tea set…love the orange colour!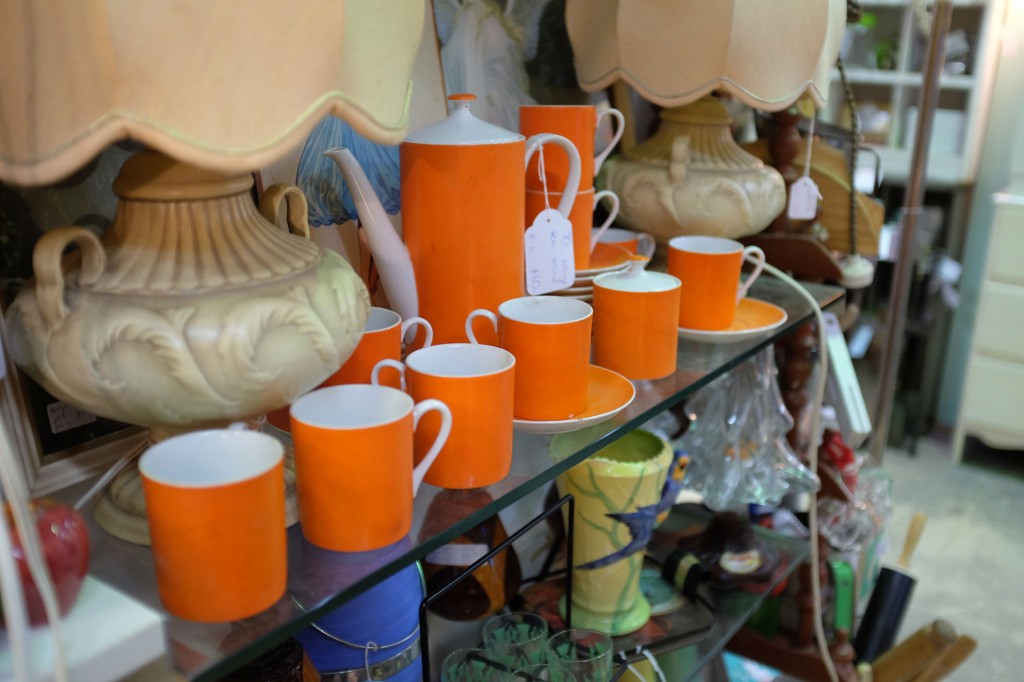 Display cabinets full of jewellery and other treasures….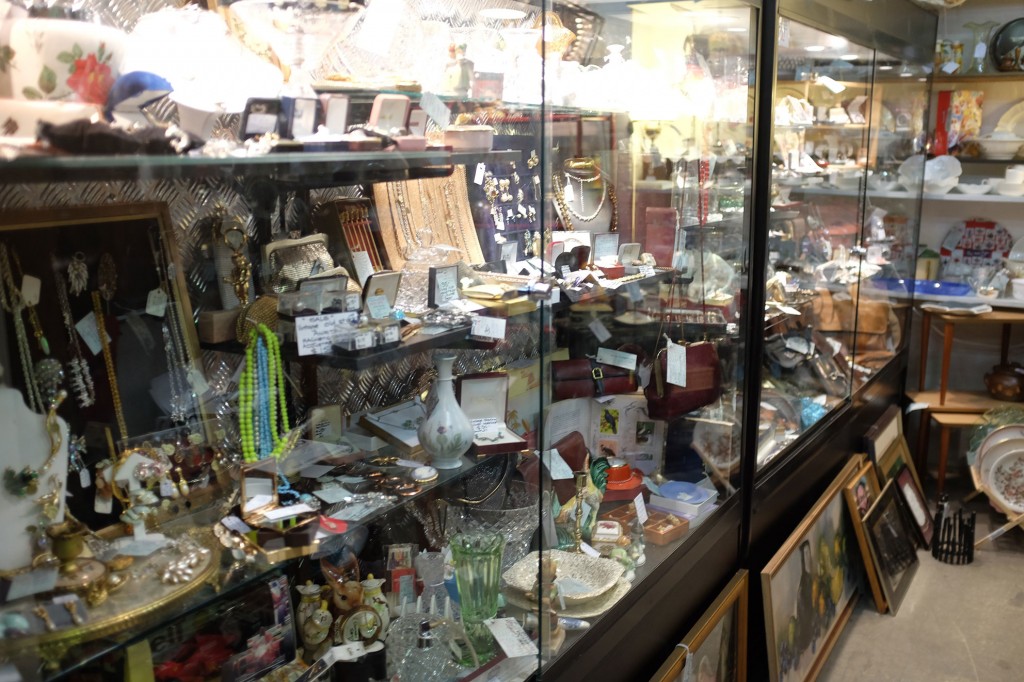 And after writing about the Boogie Board this week….we found two of the original Etch A Sketches!
There was a pocket sized one…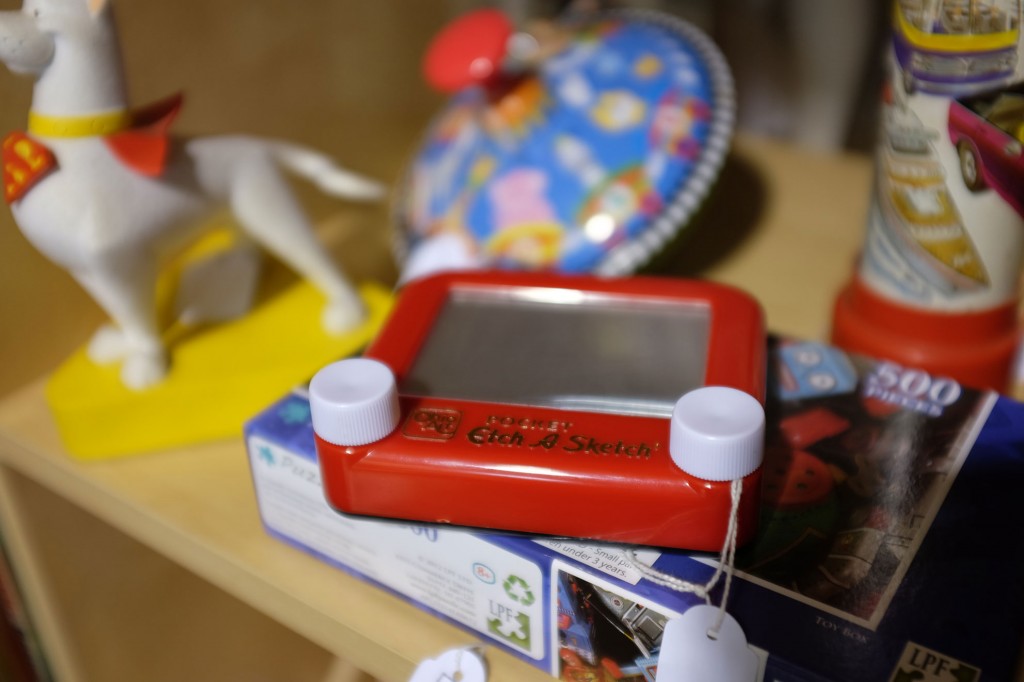 And the larger size…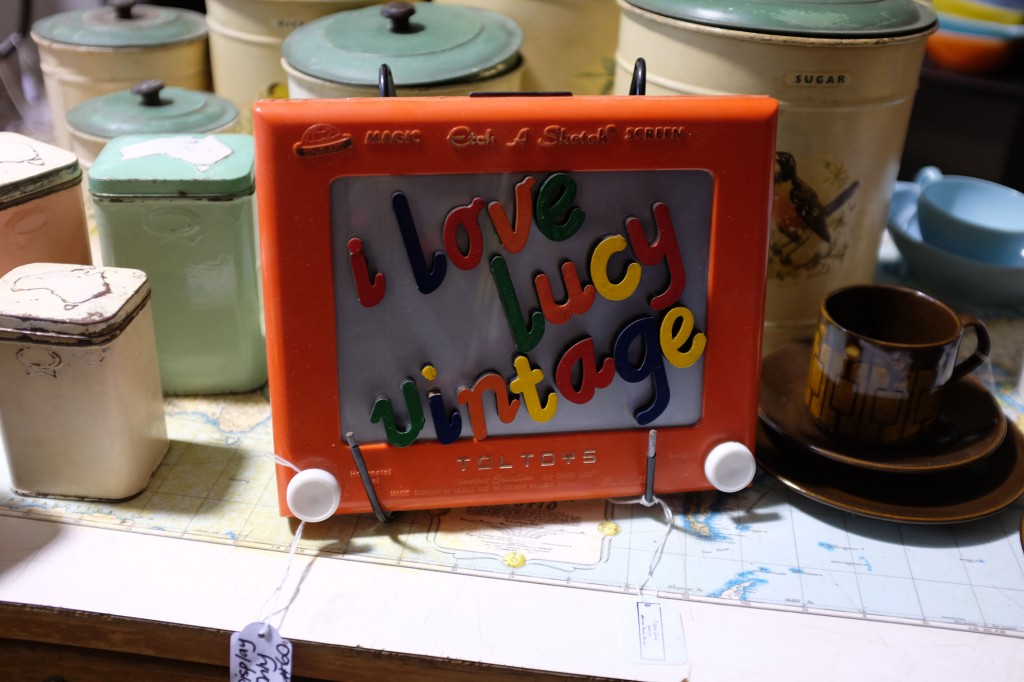 Need a phone…and you can put it in an original Pan Am bag….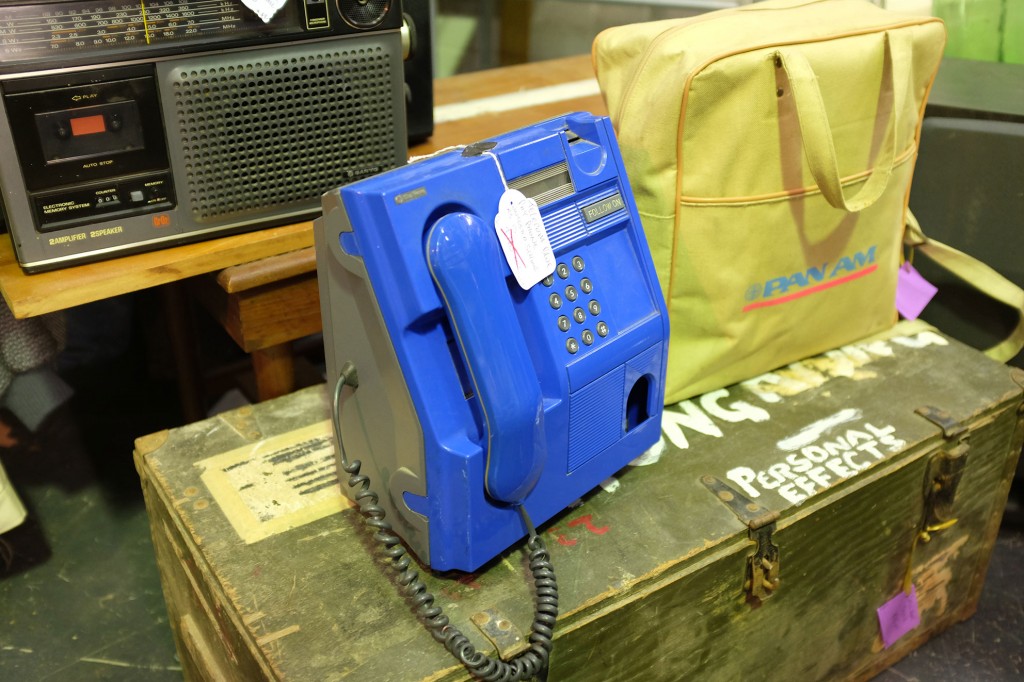 A colander…as a lampshade!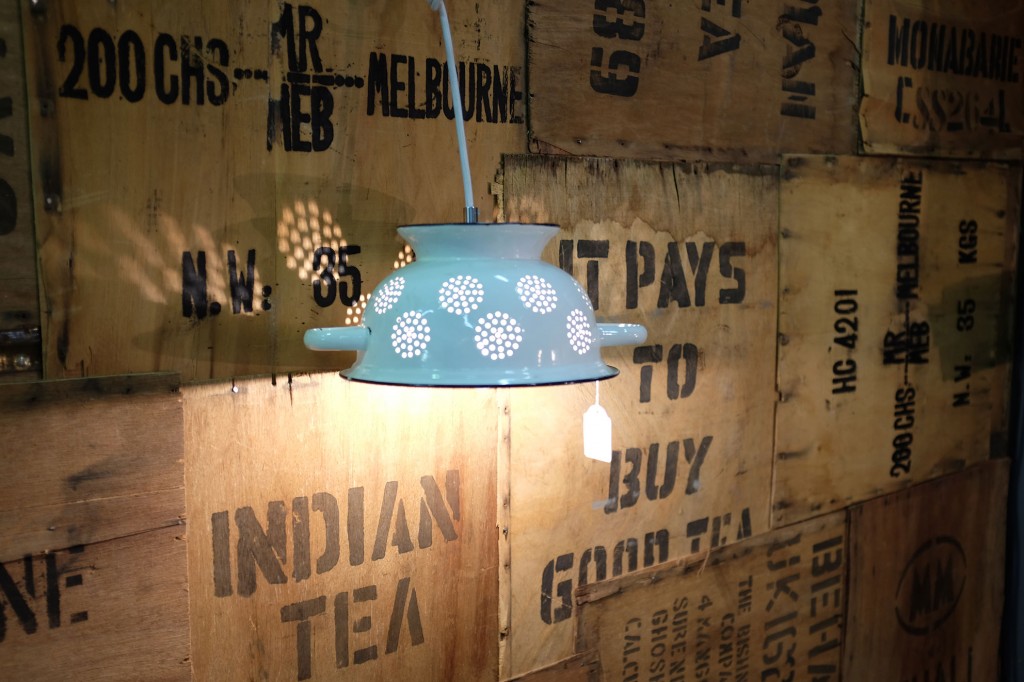 There were lots of bags….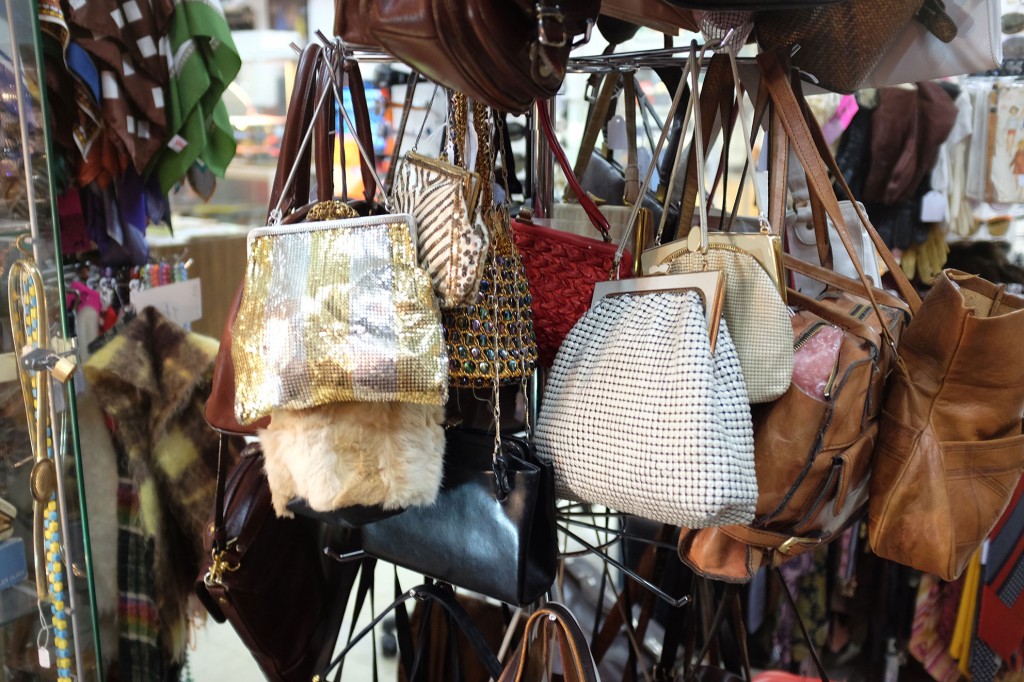 Formal dress anyone…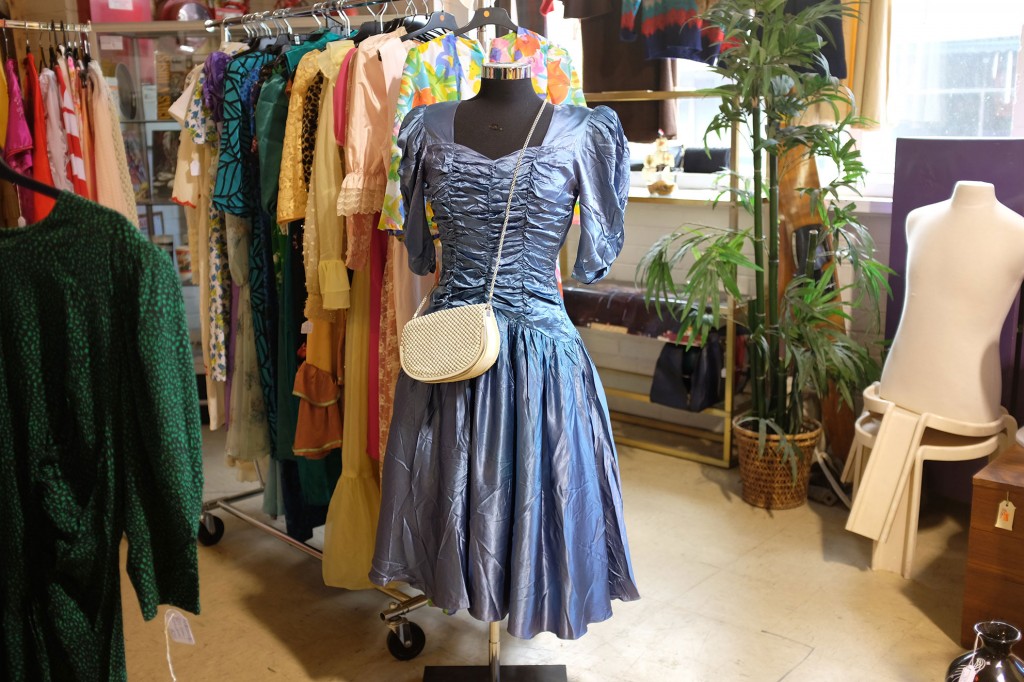 So did I find anything at Lost and Found Market?
Yep, I did….a full length leather coat…sorry, not the best photo…will get a better one as soon as I can!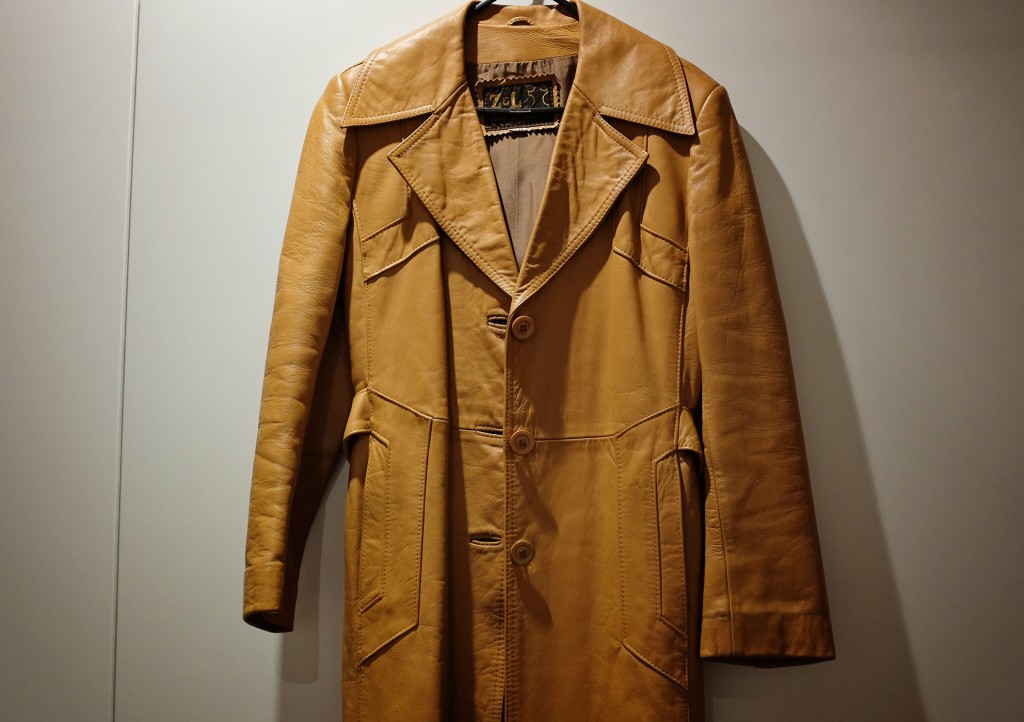 Wouldn't normally have looked twice at something like this, and I definitely wouldn't have thought it would fit me as it is a size 10…but it does…perfectly!
It's in great condition…just needs a little cleaning…can hardly wait to wear it!
So, if you want to keep out of the wintery Melbourne weather on a weekend, and have a few hours spare, head to the Lost and Found Market…and see what you can find!
Lost and Found Market is located at 511 Lygon St, Brunswick East….open Saturday and Sundays only.