If you aren't an Instagram user, you may not know that I now do an outfit shot nearly every day and post on my feed.
I used to hate being in front of the camera, but have gained a little confidence by doing daily shots, as I am learning how to stand without looking like a total dork…haven't got the smiling bit down properly though…
I am not under any illusion that I am model material in any sense of the word…I am just an average forty something year old who has discovered a passion for vintage fashion.
But by sharing what I have learned, I hope I can inspire others to break out of their boring wardrobes into an exciting world of colour and individuality…it took me over forty years to discover it!
Wednesdays are now going to become my "What I Wore Roundup" days…I will feature the outfits I wore the previous week, and give a little background into how I put them together…may even include in a few of what Mr Zinc wore too!
So here we go…
What I Wore….Monday 8th June – Sunday 14th June 2015
It was a shorter week with Monday being a holiday, and then I had Tuesday at home because stupid me ate something that I had a reaction to…
This was what I wore on Wednesday…sadly, we had a funeral to attend so went for more subdued colours…vintage jacket (unknown history as handmade with no labels), over a grey long sleeve t-shirt and a black pencil skirt…over the knee boots are from Spendless Shoes, and are surprisingly comfortable…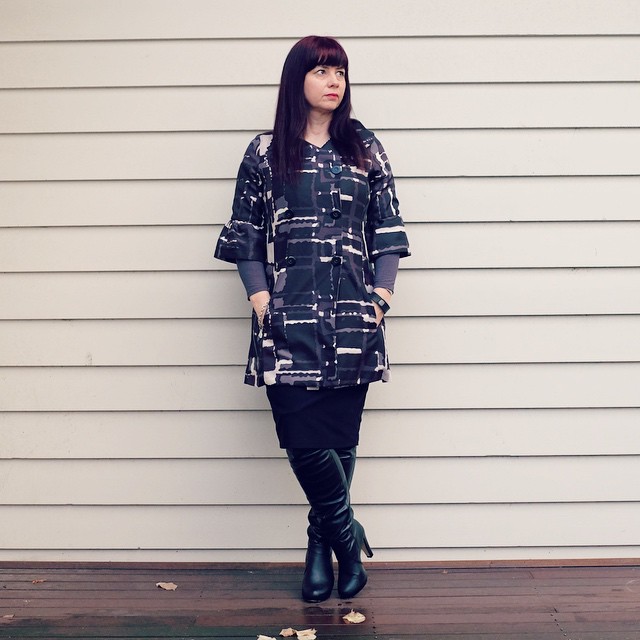 Back to usual routine on Thursday…my favourite Katies Tunic (last season), with a velvet jacket from Dangerfield (current), black woollen scarf, black tights and vintage lace up shoes…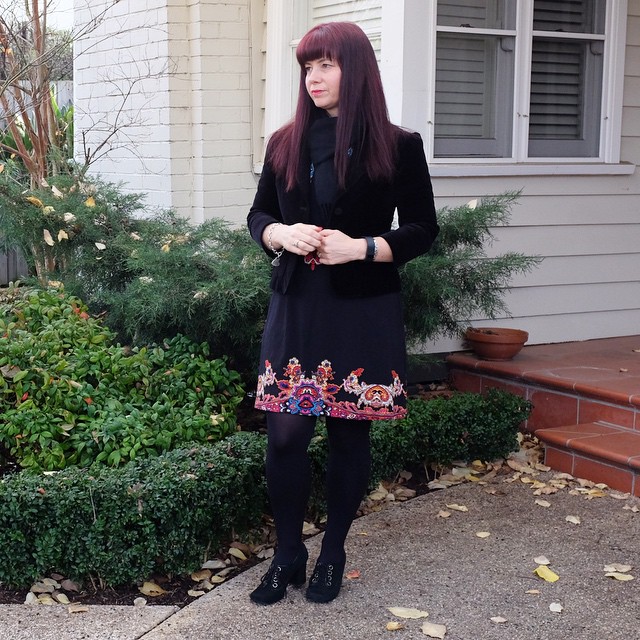 Worked from home on Friday…snuck in a walk and used the 1Voice beanie with bluetooth headphones that I reviewed…jacket is Sussans (last season)…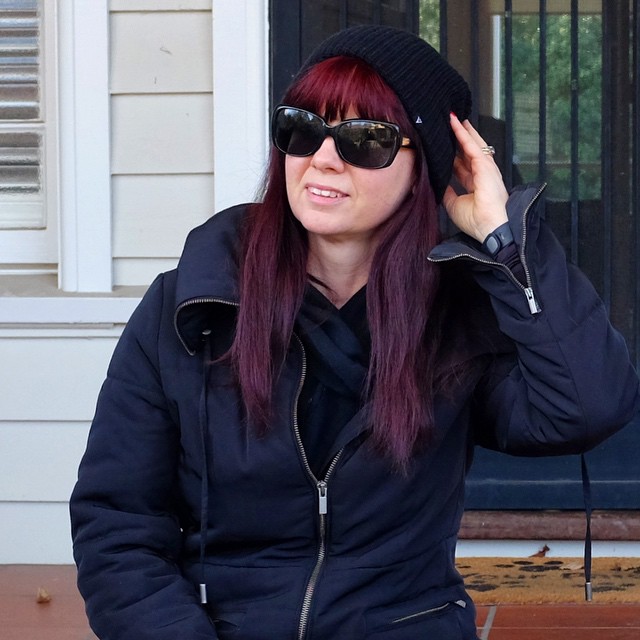 We headed into the city on Saturday, and as it was a lovely sunny day, I decided break out a skirt from Kitten D'Amour which I bought while in Sydney.. added a black jumper from Dangerfield, a hat from Grandma Funk (current) and vintage lace up shoes…voila!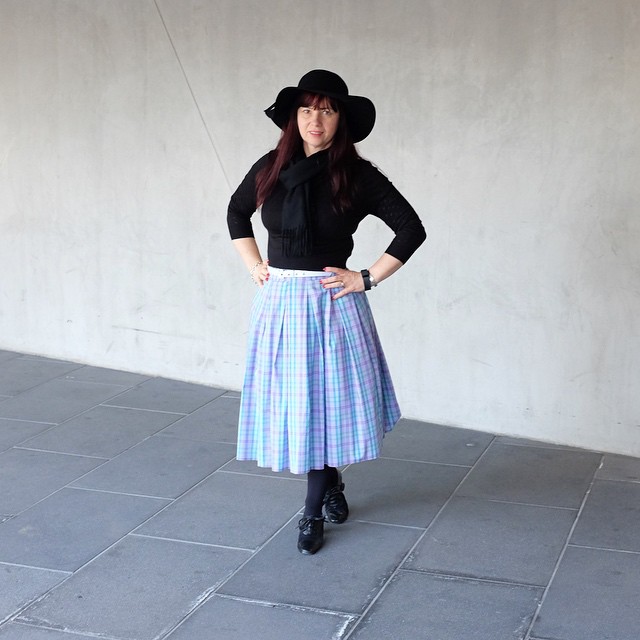 Sunday saw us back in the city, and I decided to brighten everyone's world with this amazing vintage skirt from Zoo Emporium, with a black long sleeve top and vintage jacket…boots are Wittners from last season….not surprisingly, this was the most liked outfit over on Instagram…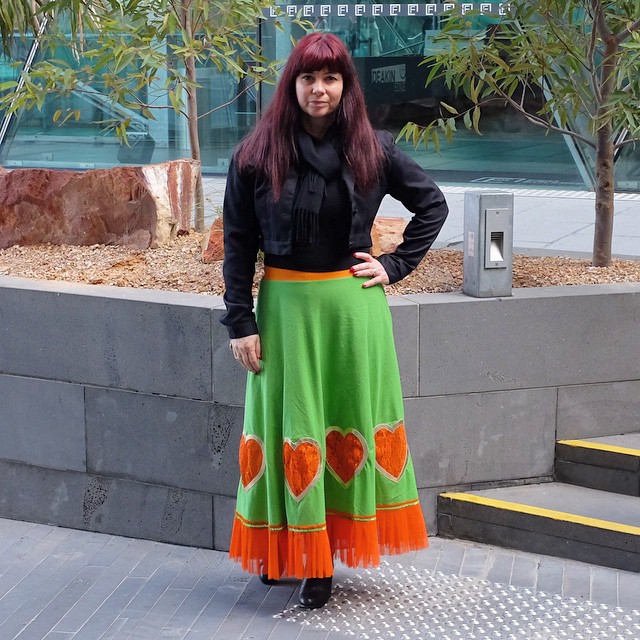 And just the one outfit shot of Mr Zinc…looking very smart in Grandpa Funk pants, with a Arthur Galan long sleeve T-shirt, Jack London coat and Ben Sherman shoes…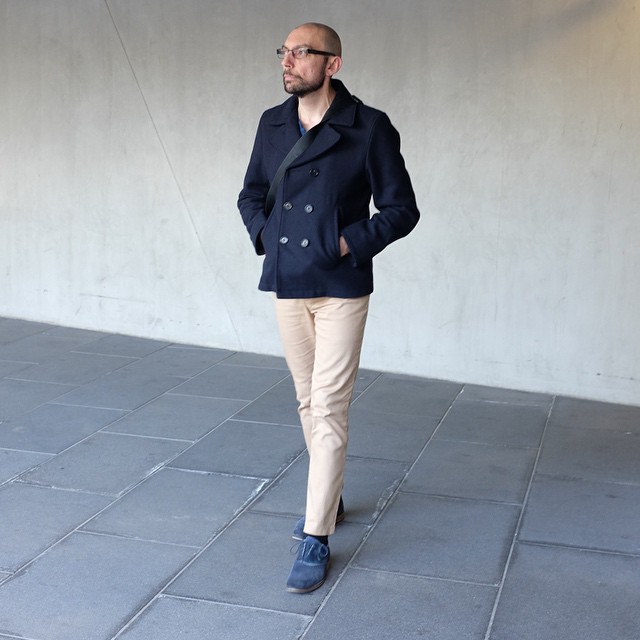 What was your favourite outfit for the week? Let me know in the comments below…