Located on the 1st floor of the Cathedral Arcade in Melbourne CBD, Retrostar is one of the largest vintage stores we have ever been to!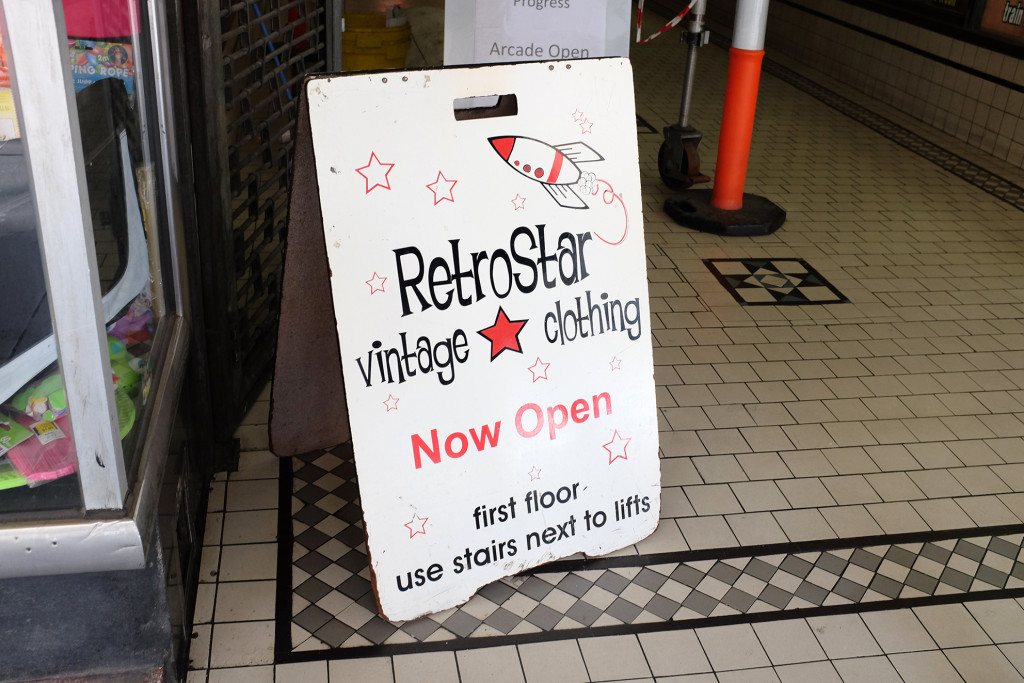 Similar to nearby OTC and Vintage Sole, Retrostar is more your "cheap and cheerful" kind of vintage…a place where you can find everything from 1960s dresses, to cowboy boots to fluro 80s fashion…in fact, just about everything you can think of…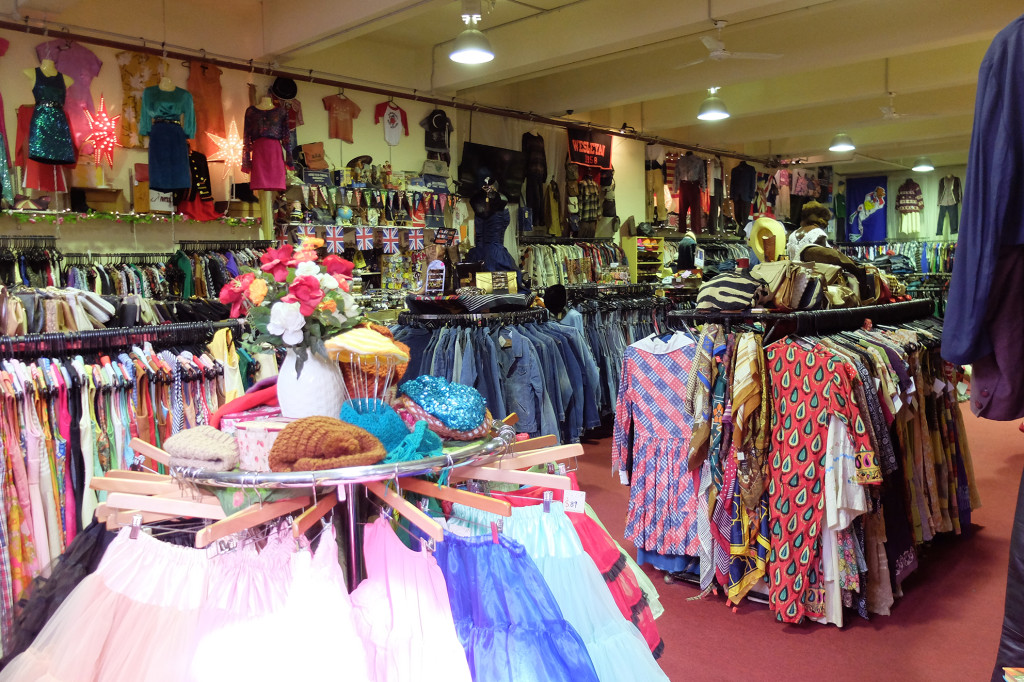 The store is actually well set out, despite being literally packed to the ceiling with lots of outfit inspiration hung up on the walls.
Although, I have to say it is a little hard to know where to look first!
There are heaps of dresses, jackets, tops, pants etc for the girls…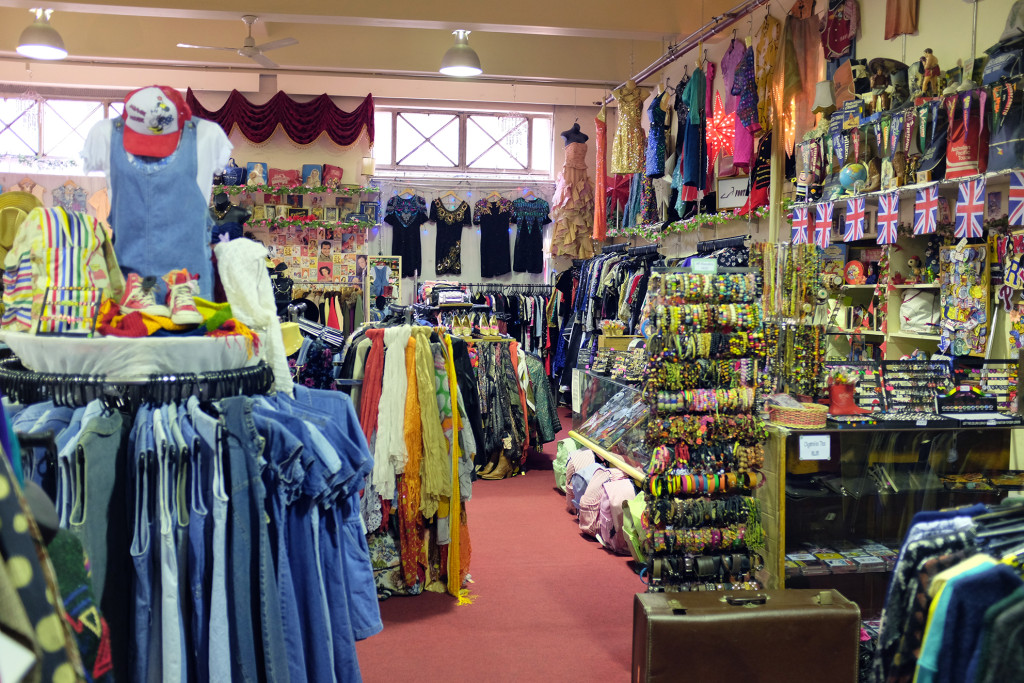 Plus lots of accessories such as bags…lots and lots of bags…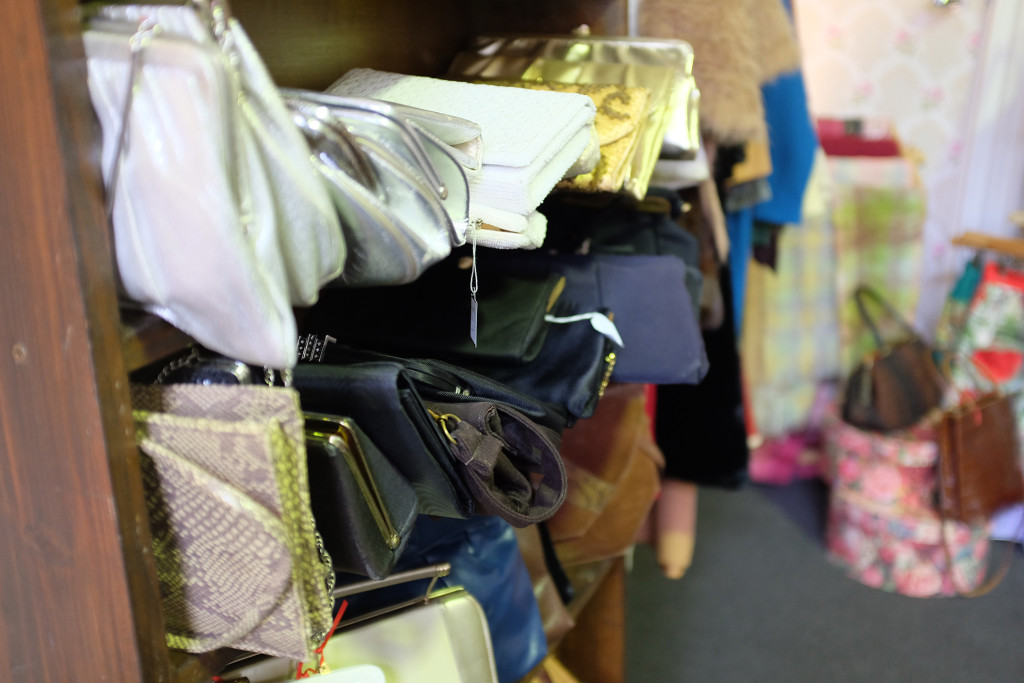 And plenty for the boys…my husband said he really liked Retrostar as there was much more for the guys then some of the other places we have been to….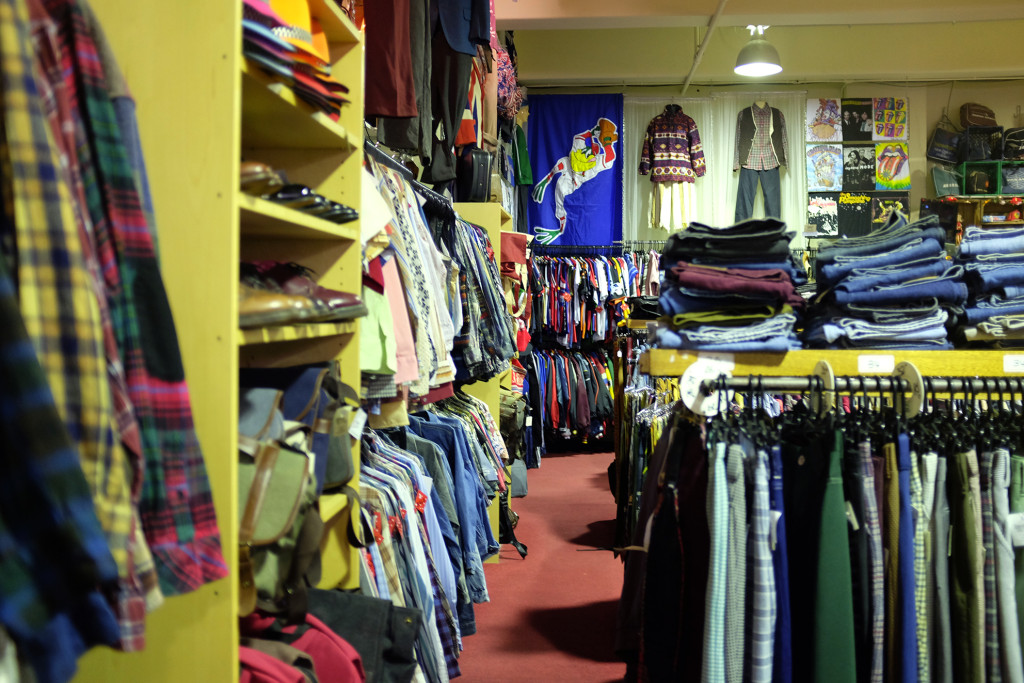 Retrostar also has lots of knick knacks, such as bracelets, earrings, badges…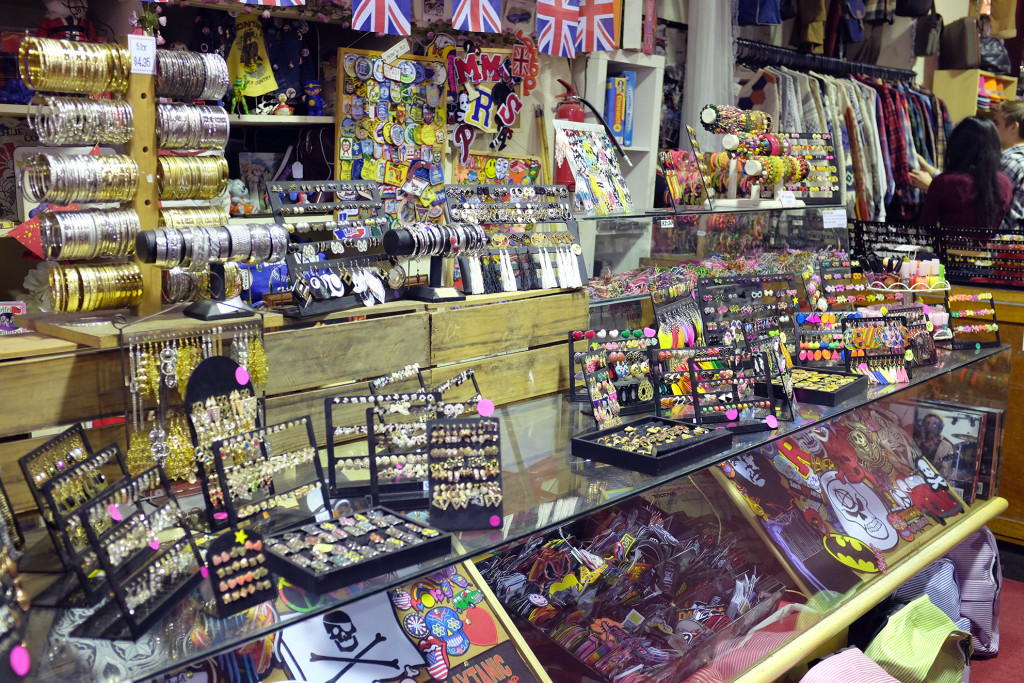 I discovered a room at the back which is dedicated to more vintage clothing…neatly set out…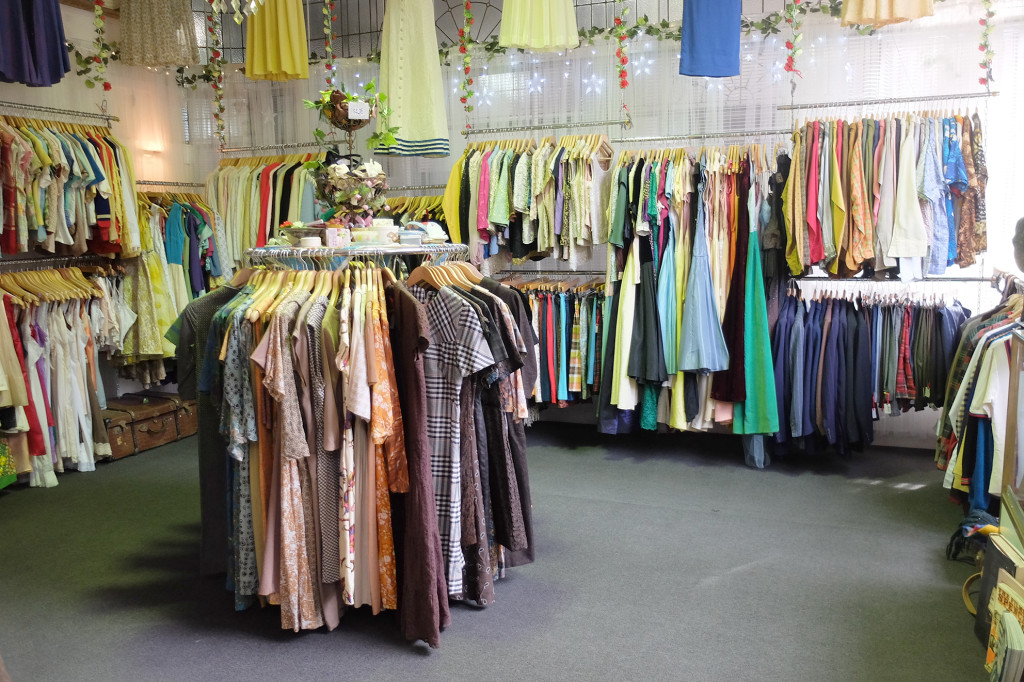 And I loved this…the official 1968 Winter Olympics Cape from the Austrian Ski Team uniform…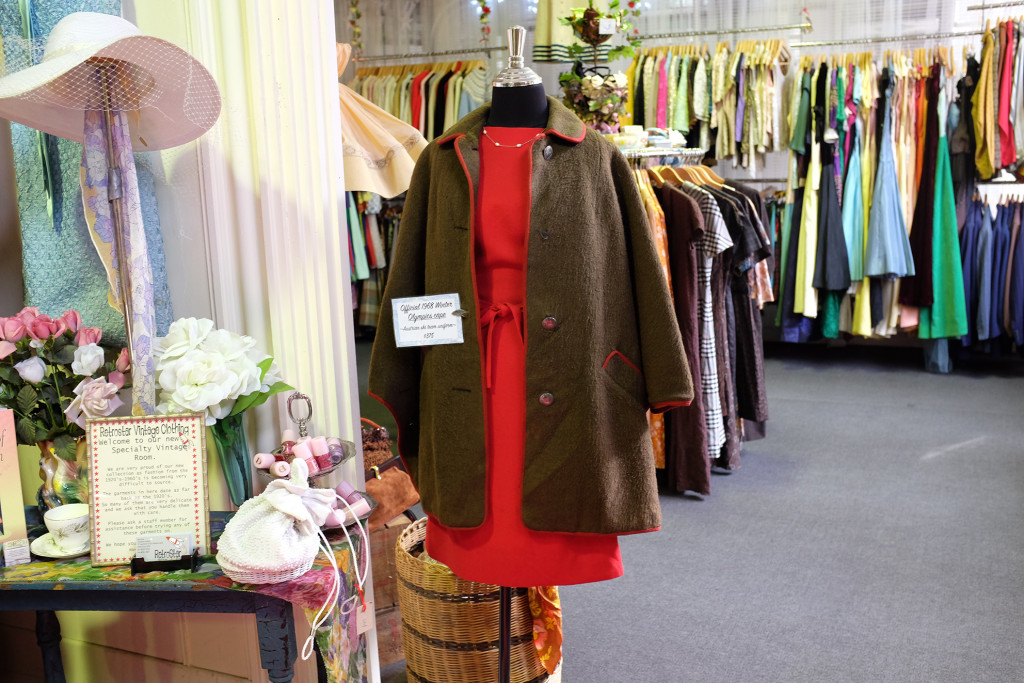 Retrostar also has another point of difference from the vintage stores nearby in that there is a room dedicated to bands…apparently they stock over 5000 rock and band t-shirts inspired by all genres of music from heavy metal, punk, hard rock to alternative!
Plus there are specialty and comic t-shirts, band messenger bags, badges, belt buckles, flags, patches, belts, caps, jewellery and accessories..basically anything you could possibly want!
One draw back of such a large store is you do have to browse through racks of clothing to find the best items, and it can be a bit hit and miss…but it is a good way to while away a few hours!
Although you are on your own, especially if the place is busy, we found the staff were friendly and helpful, and they know their stock…one lovely staff member found the only pair of flared jeans in the whole store for me!
One word of warning…carefully check over what catches your eye…a couple of items I pulled out turned out to have big stains on them…probably not impossible to remove, but just make sure you check before buying so there are no surprise when you get home!
Sadly, even though I tried a few things on, nothing fitted as it should so I left empty handed…but my husband found two retro tracksuit pants that fitted him so he was happy!
New stock is arriving all the time so I am sure we will be back to see if we can find any treasures amongst the racks!
Retrostar is located on the 1st floor, Nicholas Building, Cnr Swanston St & Flinders Lane, Melbourne, VIC 3000
For more information, click here to visit their website…and also check out their Facebook page for upcoming warehouse sales!