This week's What I Wore Roundup included a few of the days we had away, hence a few more casual outfits…then it was back to business as usual…Zincstyle!
What I Wore…Monday 29th June – Sunday 5th July 2015
Monday was cold & grey, but thankfully not windy…wore Jeans West Curve Embracer jeans, black long sleeve t-shirt & an old jacket I found in the back of my cupboard that has barely been worn…love finds like that!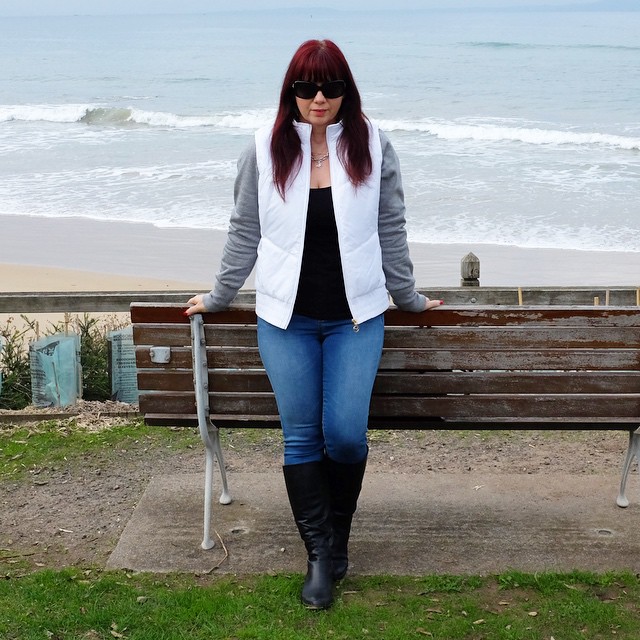 Tuesday, I had a fabulous morning with Lexi from Yankee Sweetheart Salon and wore a suitable vintage 60s dress found at Vintage Sole, with an op shop belt & cropped denim jacket…boots are my usual ones, from Wittners…they are getting plenty of wear this winter!
And not surprisingly, this was the most popular outfit on Instagram for this week!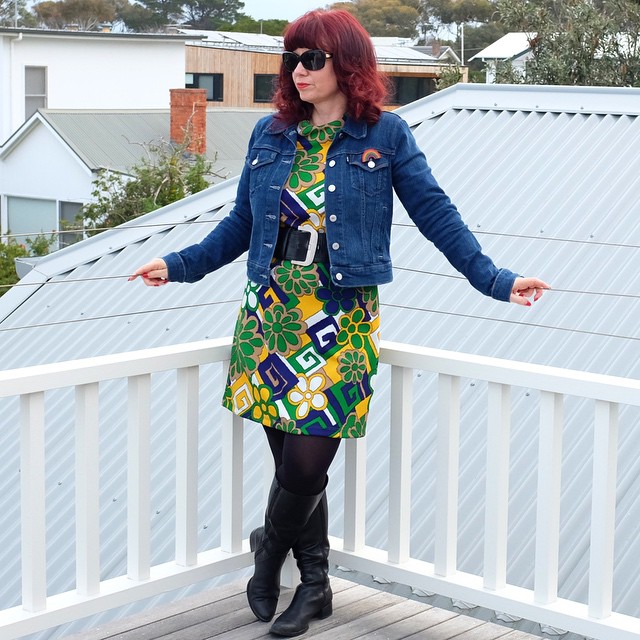 Wednesday's outfit was a 1940s vintage jacket from Mulberry Street Vintage with a black t-shirt, Jeanswest jeans & those boots…again…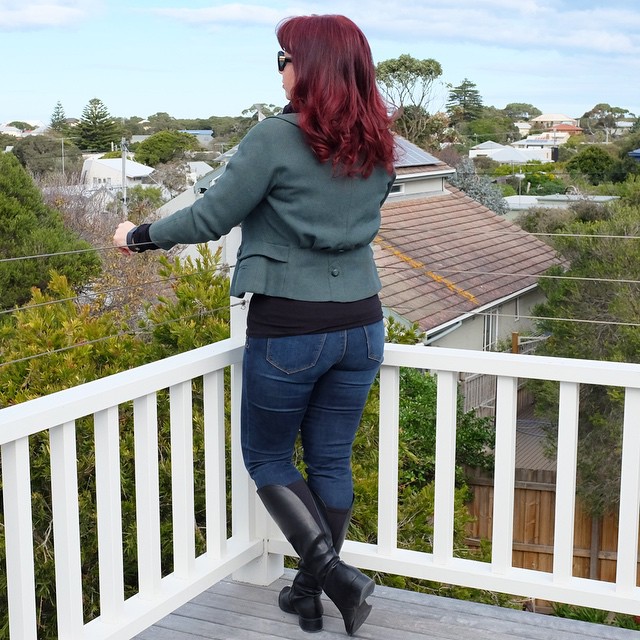 Thursday…I had all sorts of problems taking this outfit shot…freezing cold & blowing a gale. So apologies…this is the best I could do!
Outfit consisted of a gorgeous handmade cape from Pretty Parcel with long sleeve top, Jeanswest jeans & boots…and I was still freezing…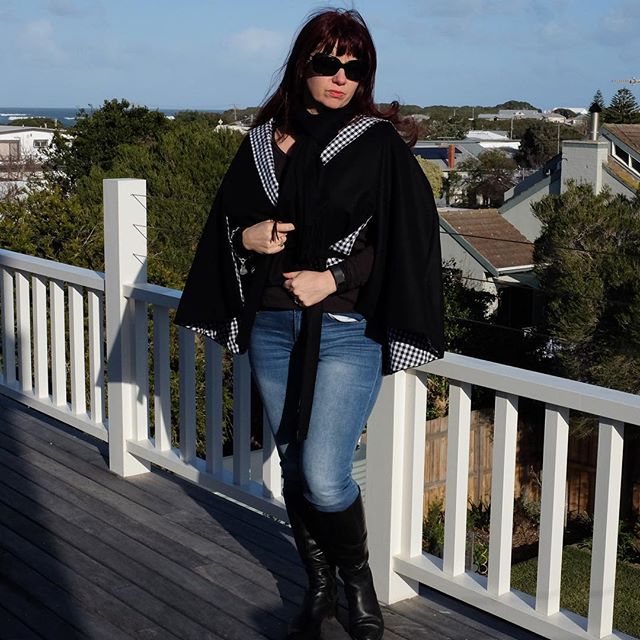 Friday was an outfit day off, so moving on…
Saturday saw me braving the rain to get an outfit shot…wore a long black velvet skirt found at OTC Vintage with a 1940s vintage jacket from Mulberry Street Vintage over a black long sleeve t-shirt.
Hat is from Grandma Funk – I have discovered that it is fantastic for keeping my hair dry when it's raining…and it is warm!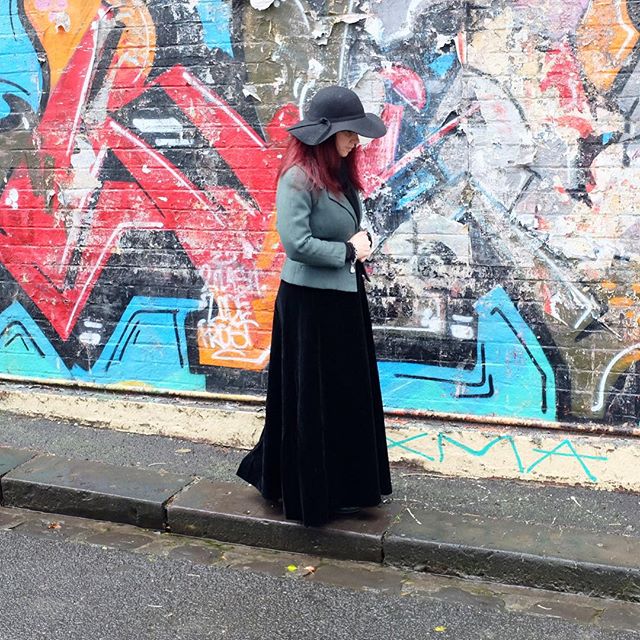 Sunday, I rugged up with a very warm fluffy vintage jacket from Yesteryear Vintage over a Ben Sherman (old) skater dress, with Wittner ankle boots & my favourite woolen scarf.
Note to self, must really learn how to smile…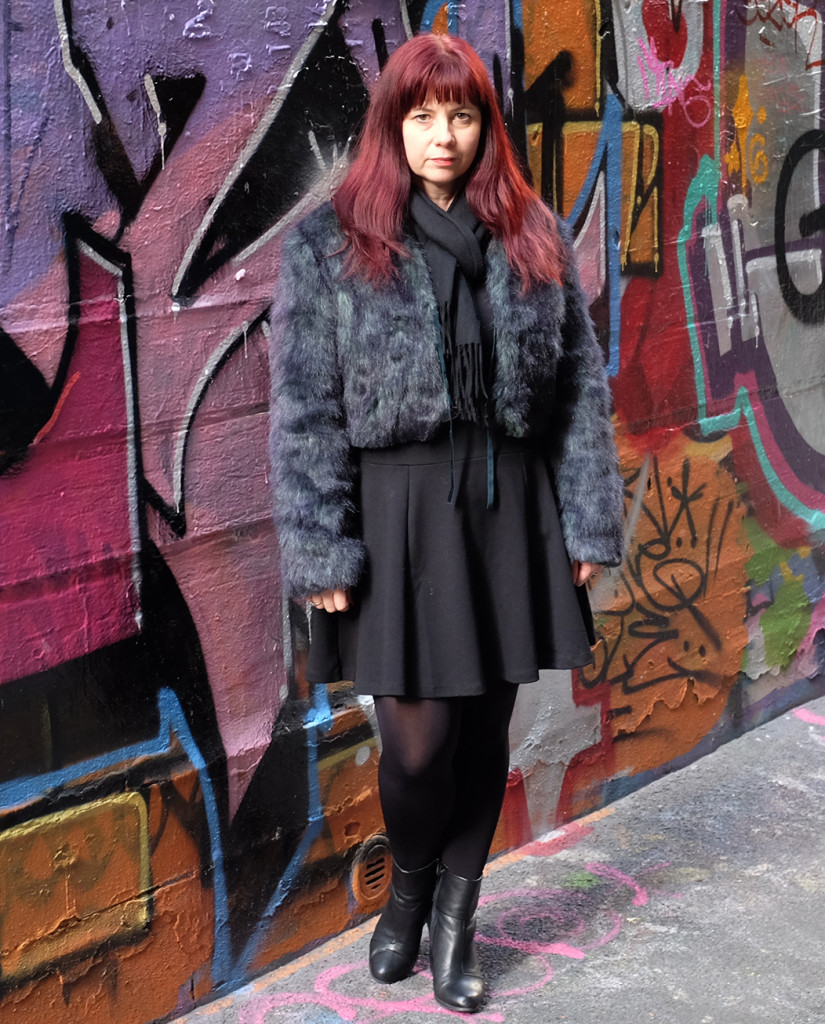 Which outfit was your favourite this week? Share in the comments below as I would love to know!