I have been doing the Fat Mum Slim Photo a Day challenge on Instagram since the beginning of the year, and about four weeks ago, the prompt was "who I am".
I thought I would carry this theme over onto the blog, and reveal a bit more then what is on my About Me page…
So, here goes…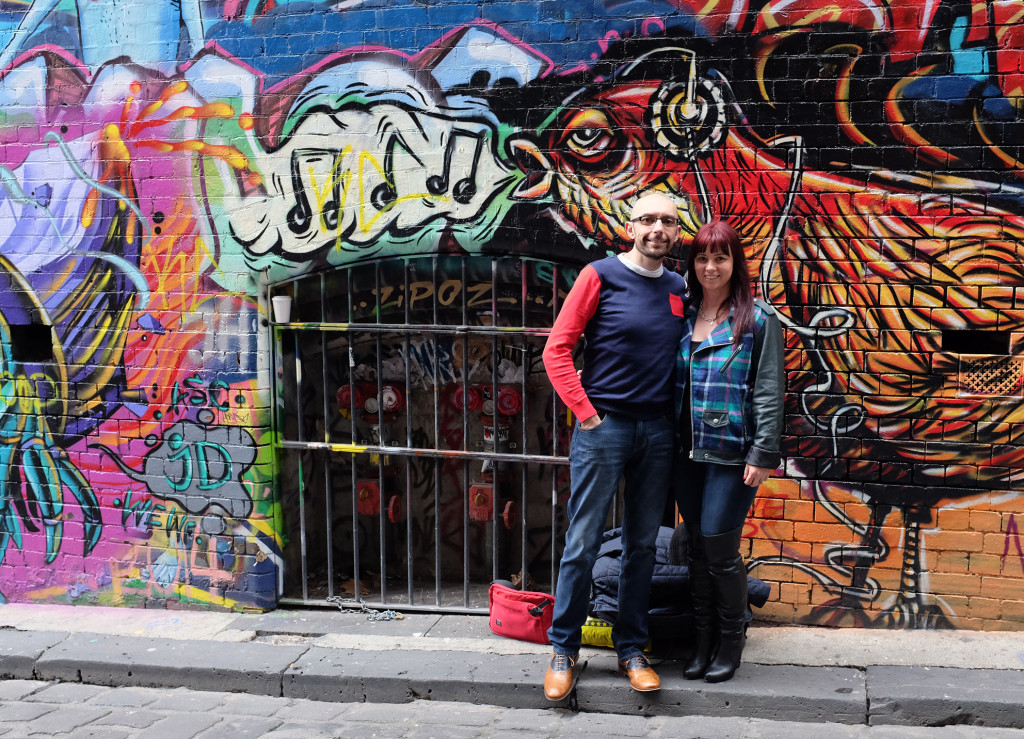 I am in my forties…and a Sagittarius.
I live in Melbourne, and have all my life.
I am married, no children…two beloved furkids.
I am a AFL Geelong Cats supporter…and thankfully so is my husband!
Blogging is my pastime, although increasingly I wish it was more.
My day job is in IT, with extras tasks such as photography and graphic design.
And I am not trained in any of these although I do have three university degrees…a B Ed in Music (Sec), a Post Grad Diploma in Deafness studies, and a Masters in Education.
Everything I do today, I have learned as I went along…I love learning, and have an insatiable thirst for knowledge.
Which is how I ended up blogging…never read a blog in my life, but decided I would give it a try, especially as I love building websites.
Healthwise, I have had a few issues…constant nausea led to a gall bladder removal, which didn't improve anything and made it worse.
Finally discovered through my own investigations that I am severely lactose intolerant. Also cannot handle some preservatives/additives.
Still suffer from constant nausea, but thankfully not as bad…live on ginger tablets!
I am a migraine sufferer…I used to just get the auras, then began heading into severe headaches until I saw a neurologist a year or so ago.
Now more under control by taking a low dose of antidepressant…my neurologist says I will probably be able to come off the meds at the end of the year.
I have had a brush with cancer….thyroid cancer…but thankfully have needed no heavy treatment apart from surgery to remove my thyroid.
I am terrified it will come back again…cancer scares the living bejeezes out of me!
I also know rather a lot about the liver…my husband was diagnosed with an autoimmune disease (PSC) when he was 18 and by the time he was 40, he was seriously ill and waiting for a liver transplant.
Thankfully, after fourteen months of waiting, he received a life saving donor liver and hasn't looked back since.
The whole stressful experience could have driven us apart, but it has made us stronger.
I love photography although you will rarely find me in front of the camera until a few years ago…I realised that I didn't exist in our photo albums as I was always taking photos.
Now I enjoy doing outfit shots, although have yet to perfect the ability to smile properly…
I always have a camera with me, and my husband calls me Miss Fuji as all my cameras are Fujifilm…my favourite is my X100s.
I have the knack to being able to see a situation developing before anyone else notices…like I am extra observant….I found out recently that my dad is the same.
I don't like negativity…life is too short to spend it complaining and missing out on good times.
I don't take fools lightly and have a long memory.
I also don't waste time on people who are shallow and two faced…I have been burned more then once before I realised there are so many nice people around to worry about the bad eggs.
In fact, I love meeting interesting people from all walks of life…blogging has been great for that.
I do see the world with rose coloured glasses, but that doesn't mean I don't worry…I am a real worrier.
I figure if I worry about something, it won't happen…and if it does, it won't be as bad as I thought it would be.
So far, my theory has worked.
I am a great believer in fate…I believe everything happens for a reason, even if the reason seems somewhat obscured at the time.
I love cars…particular vintage cars, and cars that sound good…I got my midlife crisis car before I was forty!
I am obsessed with vintage, in particular fashion…this something which has sprung from blogging too.
I love colour…the brighter and more vibrant the better!
I have a very quirky sense of humour….very left of centre…and I love to laugh!
Oh, and I talk way too much…can you tell?
Now I have shared some more facts about me,  perhaps you would like to share a fact or two about you…do we have something in common?
I would love to know!