If you are after relatively cheap, funky threads, both vintage and new…then a visit to Out of the Closet (or OTC for short) is a must!
Although there is an outlet in Fitzroy, we prefer the city one…located down in a basement opposite Flinders Street Station.
Entry is via a staircase…I am not sure if there is an alternative entrance for those who can't use the stairs…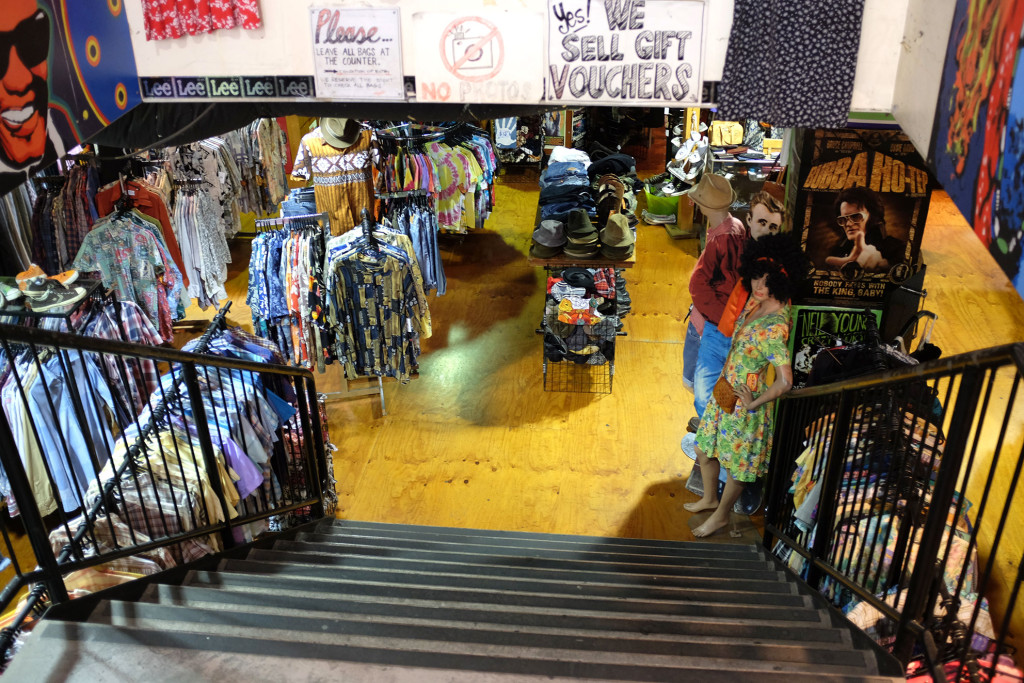 But since we discovered this place last year, I have to admit we have been there quite a few times now…I just can't resist popping in when we are in the city!
OTC has been operating since 1989, and carries vintage stock from the US and the UK as well as new stock.
The staff have always been really friendly and helpful each time we visit..and I have always found something else to add to my wardrobe!
There are racks and racks of everything from dresses to skirts to denim…and yes, even sequins!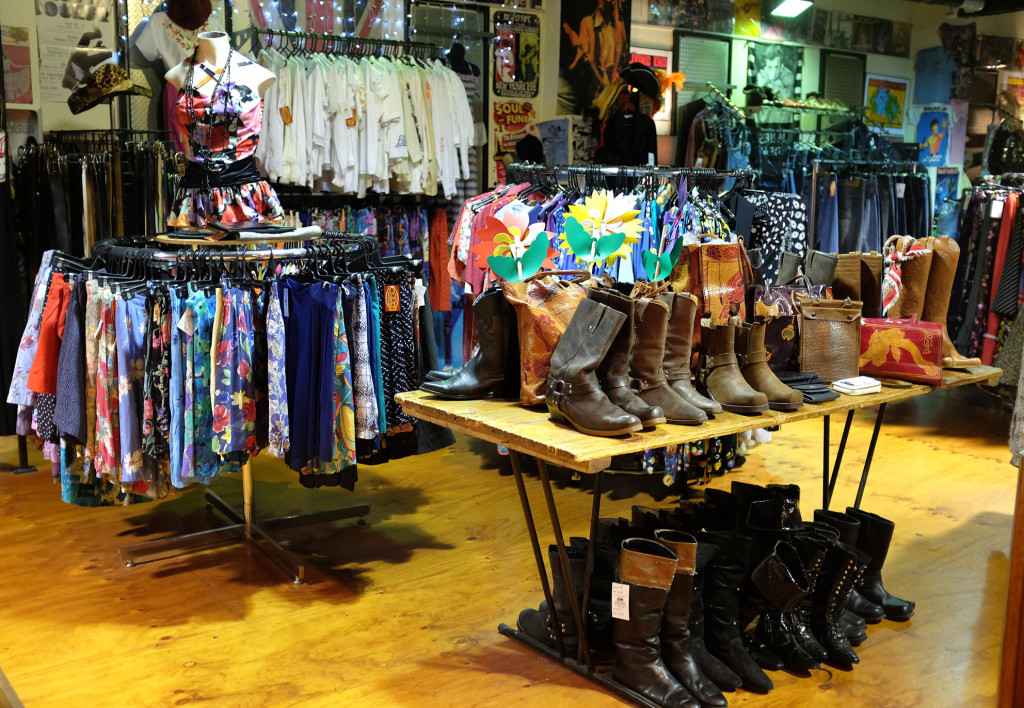 And the boys are catered for too…my husband has got a hat, and a very cool pair of cords from here…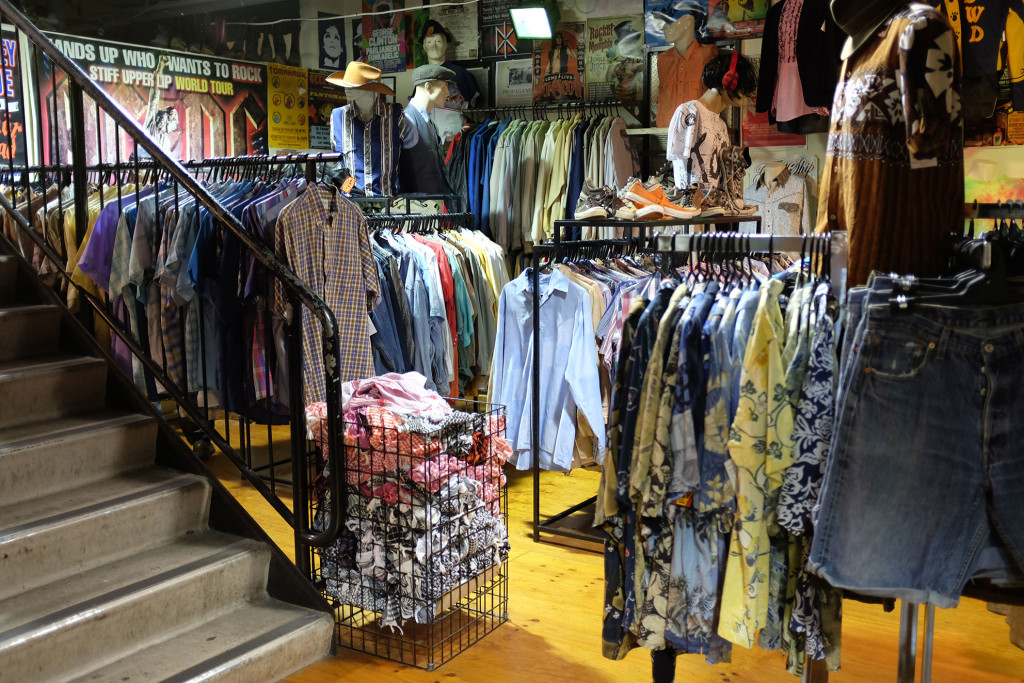 If cowboy boots are your thing, you will be spoiled for choice here…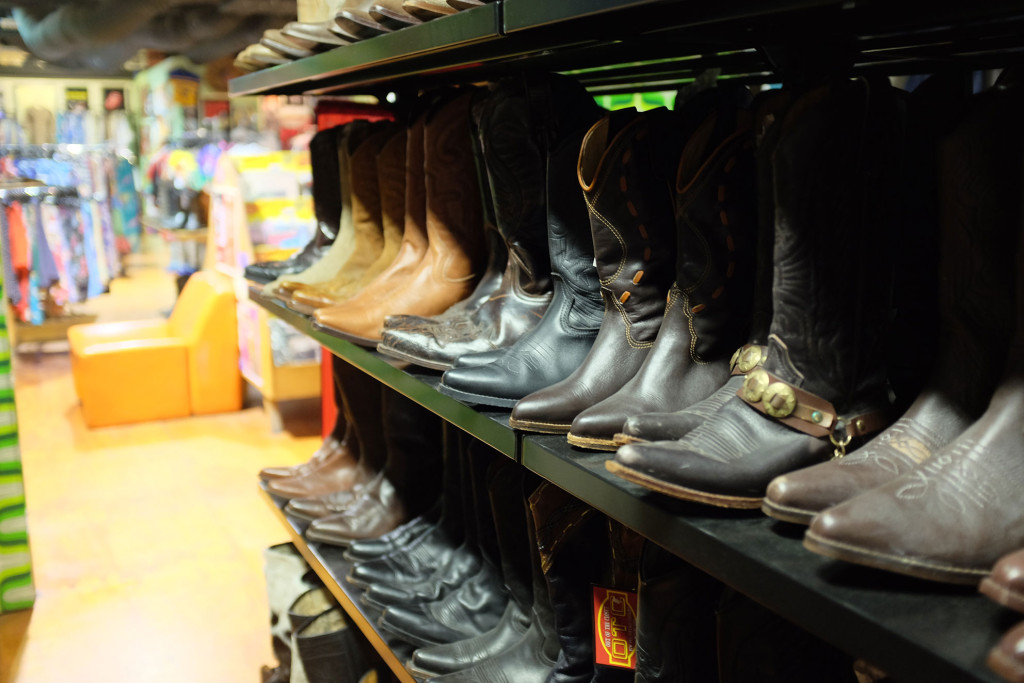 Lots of boots…and handbags…and hats…and belts…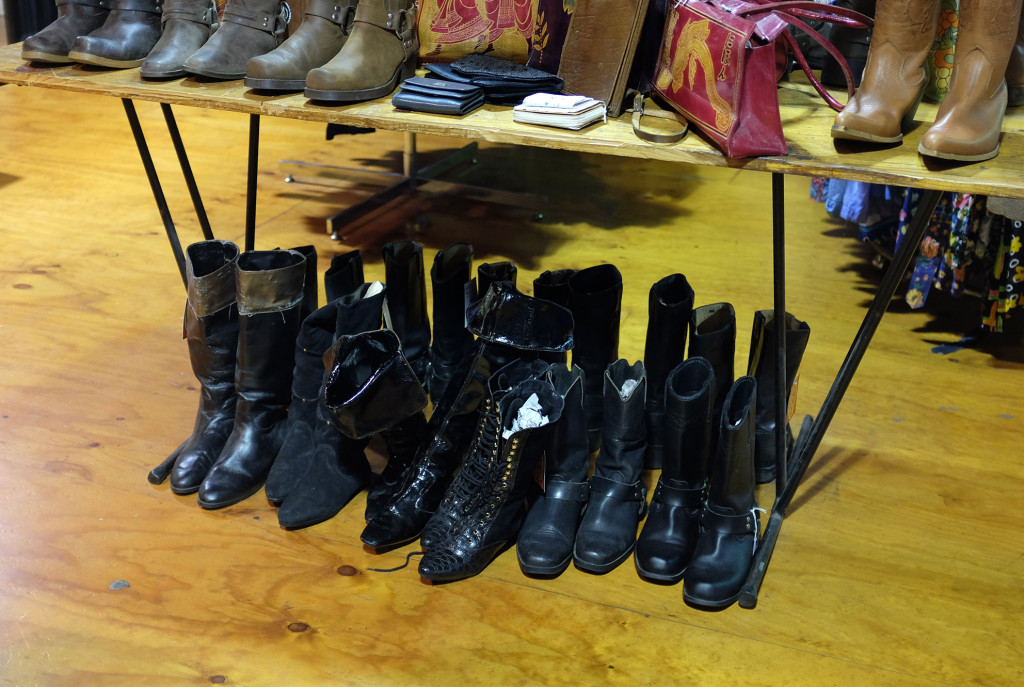 OTC is dangerous for my current maxi skirt addiction…see the rack on the right…two of those skirts came home with me, but there were quite a few more that were tempting…next time…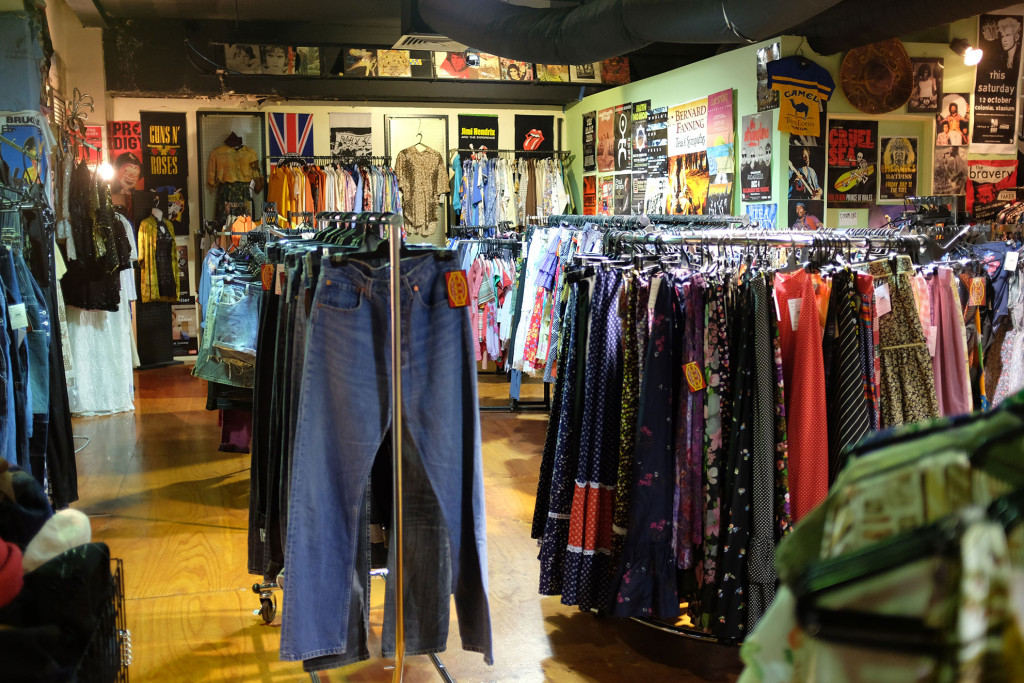 And it's not all about fashion…there is a selection of used LPs available for sale too…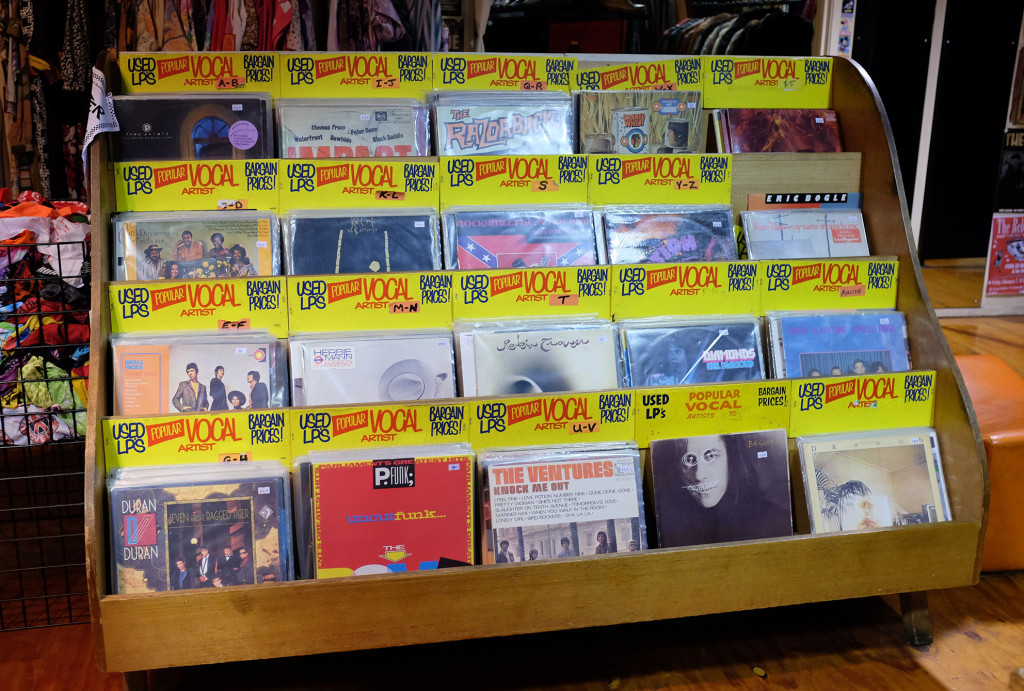 I couldn't wait to wear one of the skirts I bought…those of you who follow @zincmoon on Instagram, will have seen this outfit which I wore on Sunday.
Although it was a very hot Summer afternoon, this maxi skirt was just perfect to keep cool in the heat…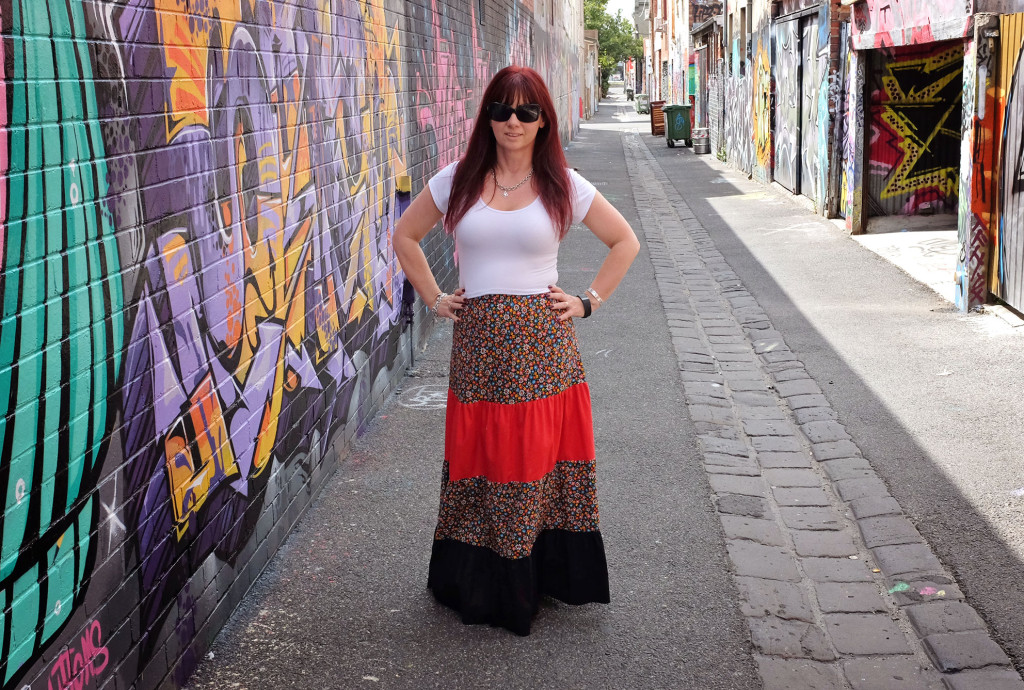 So don't be put off by the somewhat grungy entrance…it is definitely worth a trip down those stairs!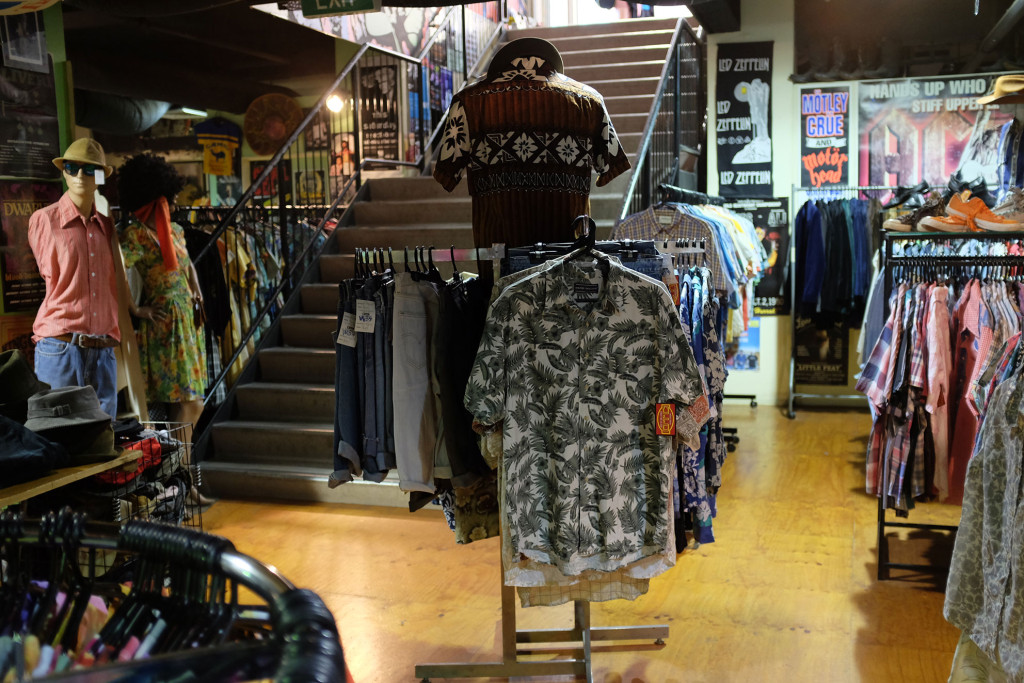 Out of the Closet is located at 238B Flinders Street, Melbourne VIC 3000 and also at 404 Brunswick Street, Fitzroy 3065.