Time for the weekly What I Wore roundup…Zincstyle!
What I Wore…Monday 22nd June – Sunday 28th June 2015
A very early morning start for a hospital checkup today…wore my bargain $10 vintage dress picked up at a sale, with a Levis cropped jacket, a belt found at Grandma Funk, and red Miss Sixty boots I bought off eBay years ago…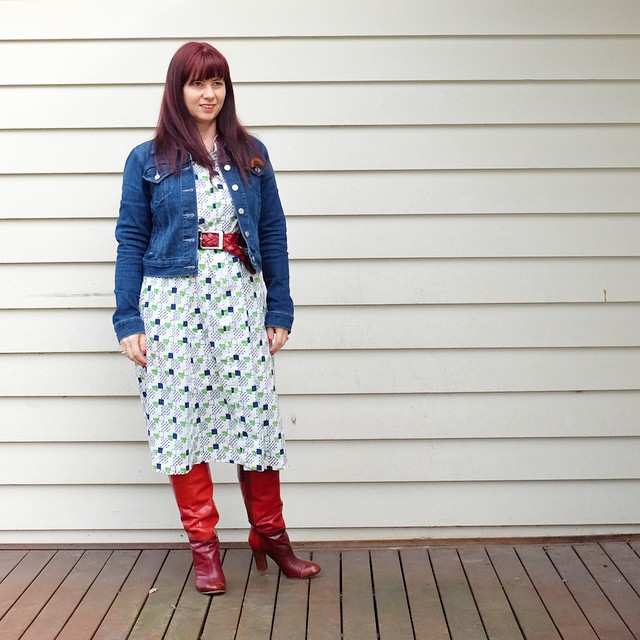 Tuesday… a much warmer winter's day! This outfit is an example of how to wear a summer skirt in winter…just add layers!
Skirt is from Elise Boutique with a long sleeve top from Dangerfield plus black tights & vintage lace up heels…and this was the most liked outfit for the week on Instagram!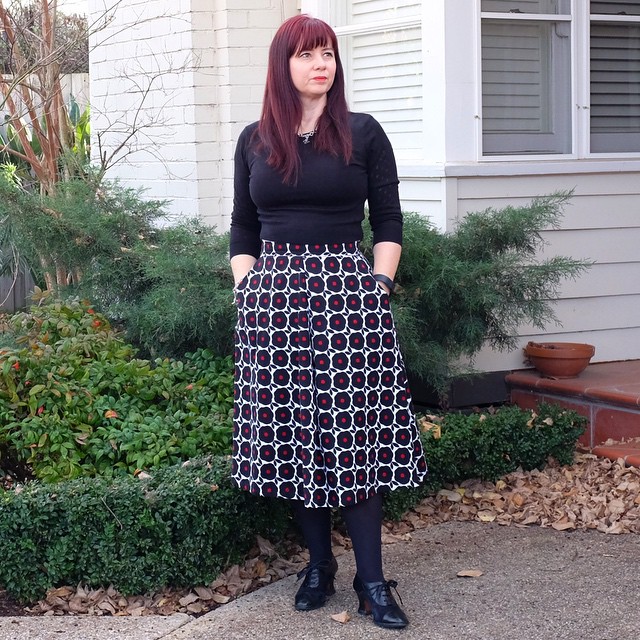 Wednesday…looking very serious in an outfit consisting of a total mishmash of eras today…a vintage dress from Frocks and Slacks (80s/90s) with a belt one of my work colleagues gave me, black tights and Wittner heels.
Added my precious 1940s David Jones princess coat found Circa Vintage for extra warmth!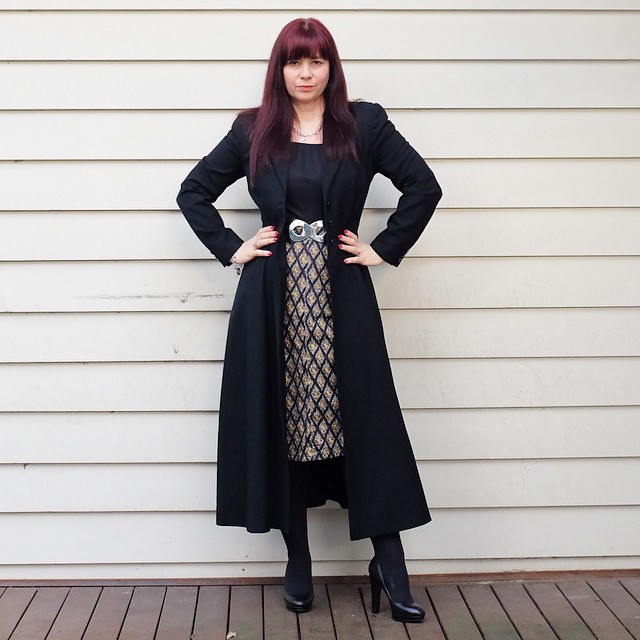 No outfit image for Thursday as I was home, in front of the computer, for most of the day…so moving on…
Friday was the start of our few days off…wore Jag jeans with a black long sleeve t-shirt, black scarf & a gorgeous 1940s jacket bought from Mulberry Street Vintage (in Sydney).
I love it when I can style my vintage pieces with more modern clothing for casual days like today.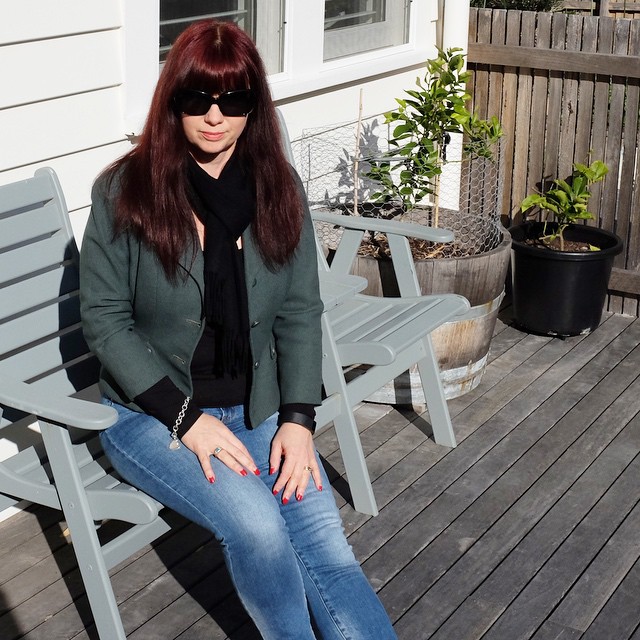 Saturday…out & about again today, so outfit consisted of a vintage skirt from Out of the Closet Vintage, with a black long sleeve T-shirt & a denim jacket. Boots are Wittners (last season).
Also wore my Curlypops handmade rainbow brooch to celebrate the U.S. saying yes to marriage equality!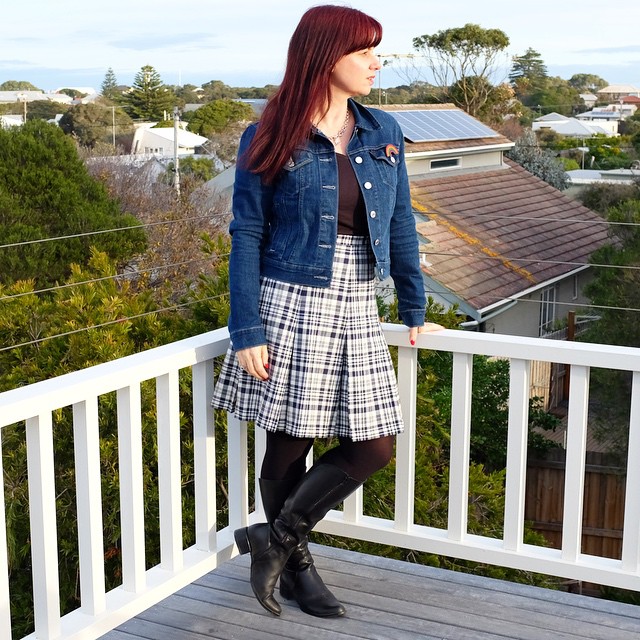 And to finish off the week, I wore Jeans West Curve Embracer jeans with a Gorman jumper & Wittners boots.
So if you are looking for us, we are hitting the highway…sadly, the car isn't ours and we will have give it back…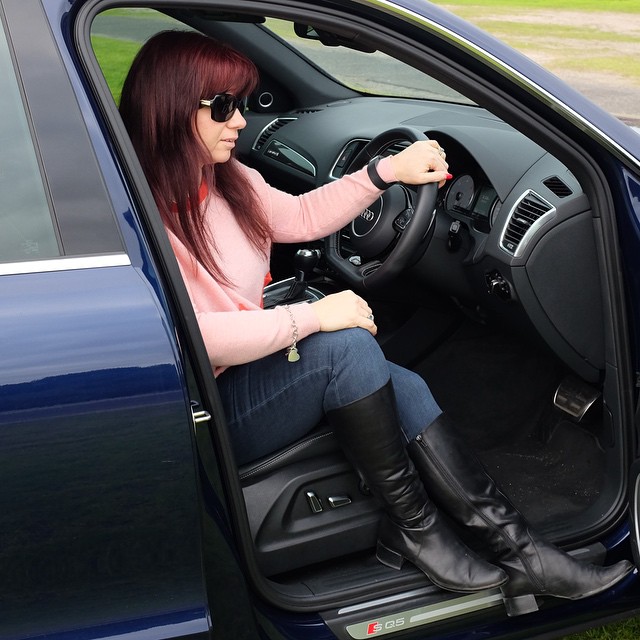 Which outfit was your favourite this week? Share in the comments below as I would love to know!