I am blessed with an hour glass figure that unfortunately modern fashion just doesn't flatter at all….
If I lived in the 50s and 60s, I would have no trouble….the dresses with the narrow waists and full skirts were made for me!
And after seeing Grease a few weeks ago, my love for the whole vintage scene was reignited!
So imagine how excited I was when we discovered Elise Design, in Brunswick St, Fitzroy…I was like a kid in a candy store!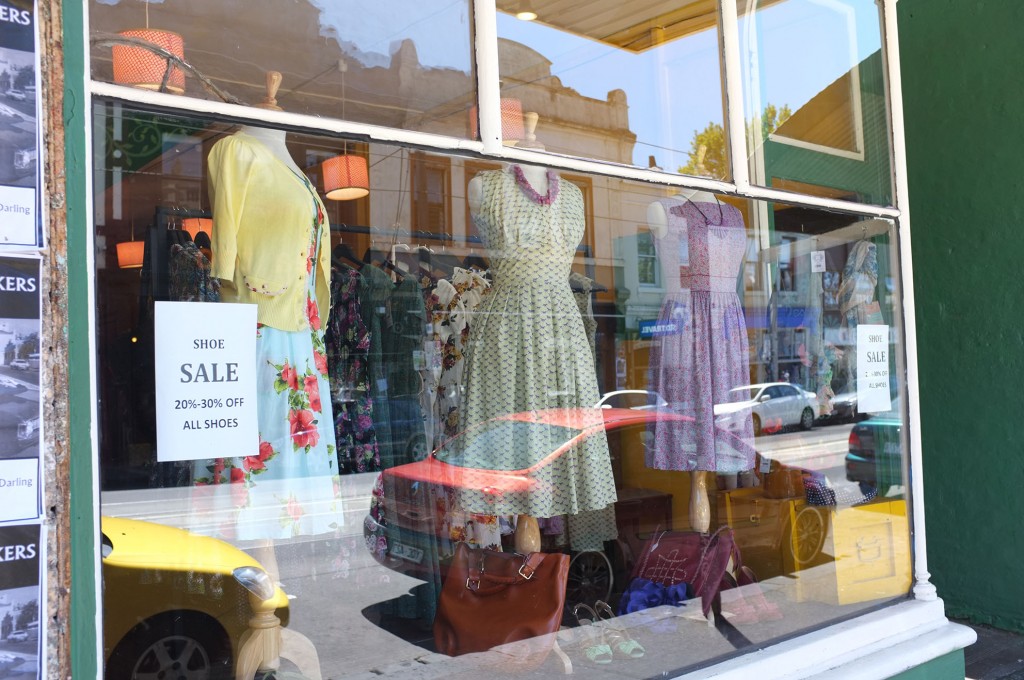 Racks of vintage inspired dresses…in glorious colours…and most were designed to fit my sort of shape!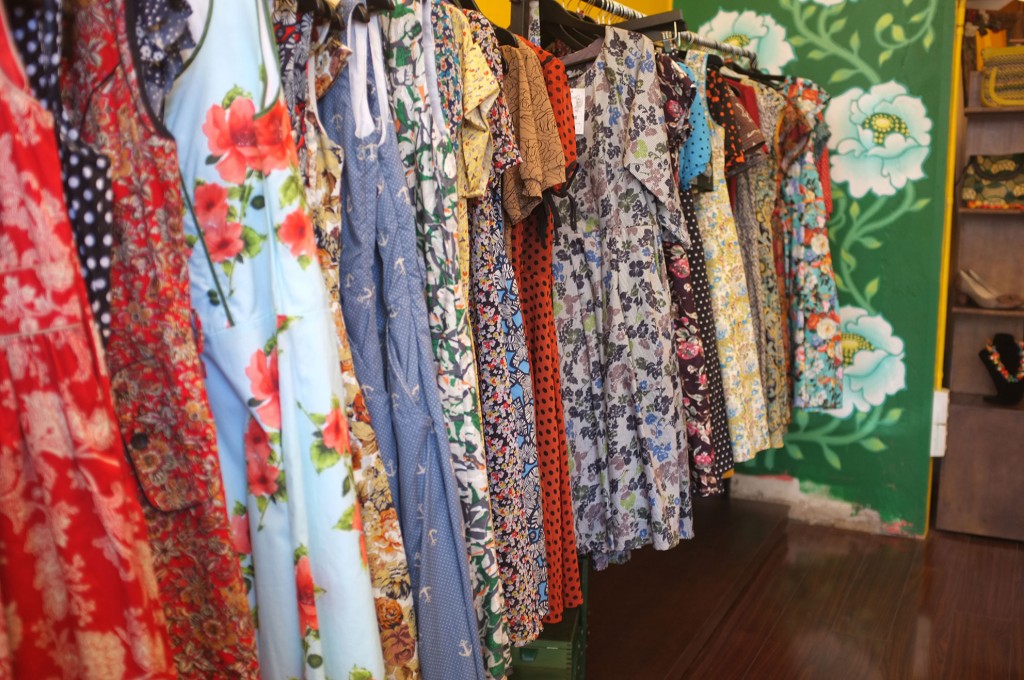 And as if things couldn't get any better…there are also shoes, handbags and other accessories…and yes, that is my husband in the background!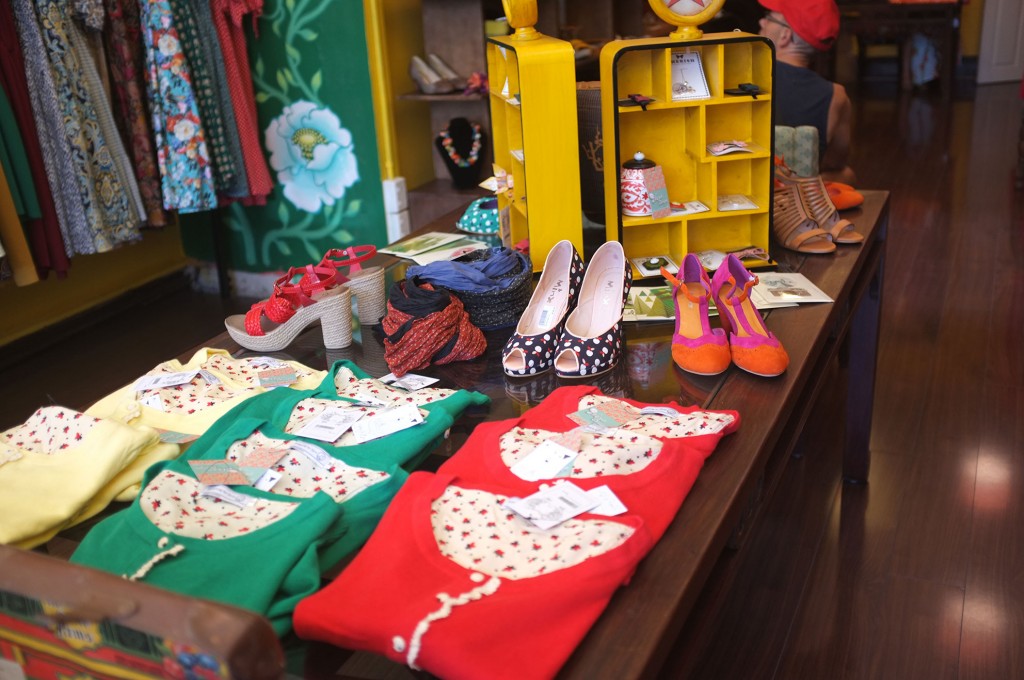 Sydney based Elise Design was founded in 2004 by Thu Nguyen…originally selling at markets, the label has grown and is now available online and through a number of boutiques!
And in mid November, Elise Design arrived in Melbourne…yay!!!
After browsing for ages…and trying on a few…I settled on a perfect dress for the upcoming warm weather…it is the blue one with the flowers in the window display!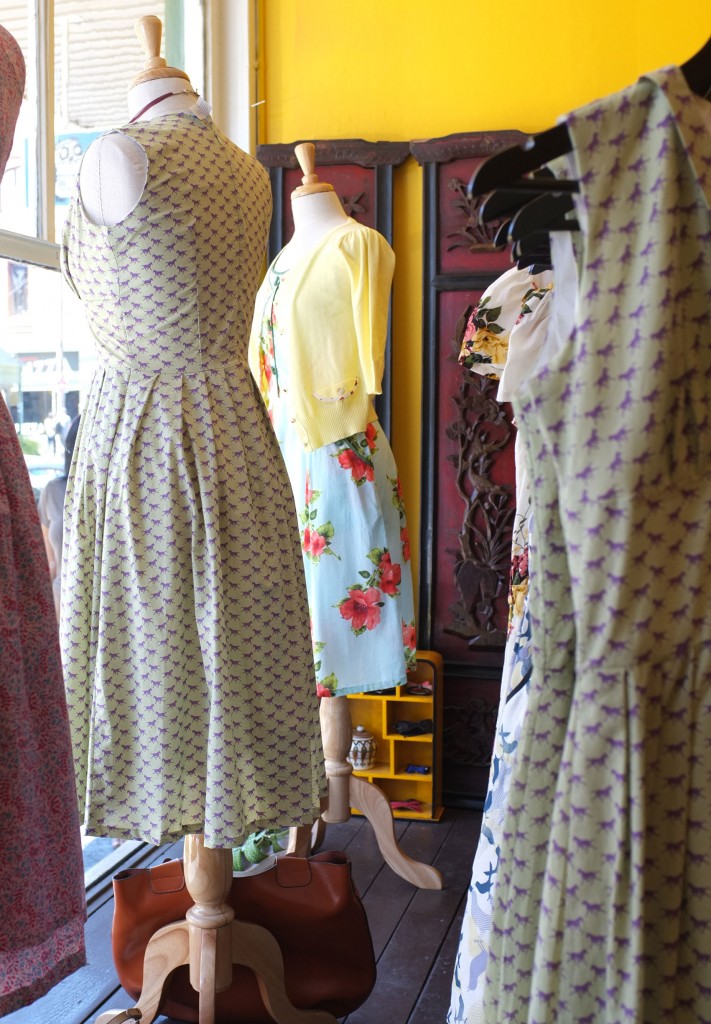 And then as there was a sale on shoes…well, whats a girl to do… a bright orange pair of shoes just had to come home with me!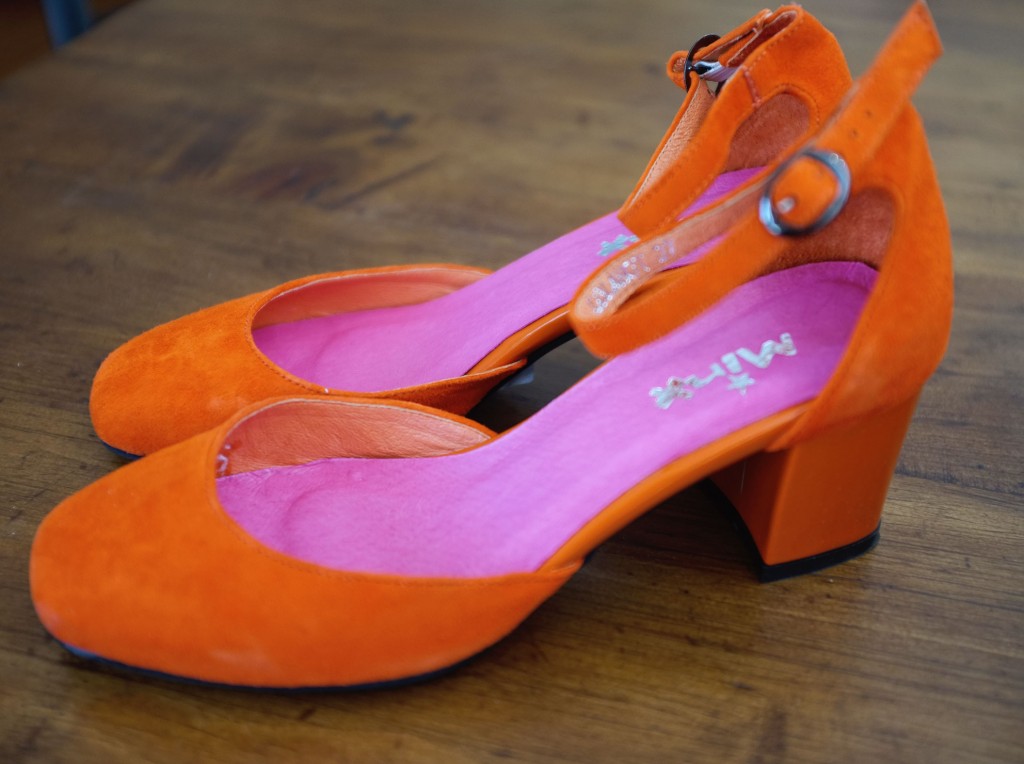 The delightful Anna looked after me, and was very helpful with sizing etc.
The price for dresses seemed to vary from $159 upwards, so if you like vintage fashion, it might be worth visiting with a strict budget in mind…it would be so easy to go on a total shopping spree as there is so many delights to choose from!
I think I was very restrained to leave with just one dress and one pair of shoes….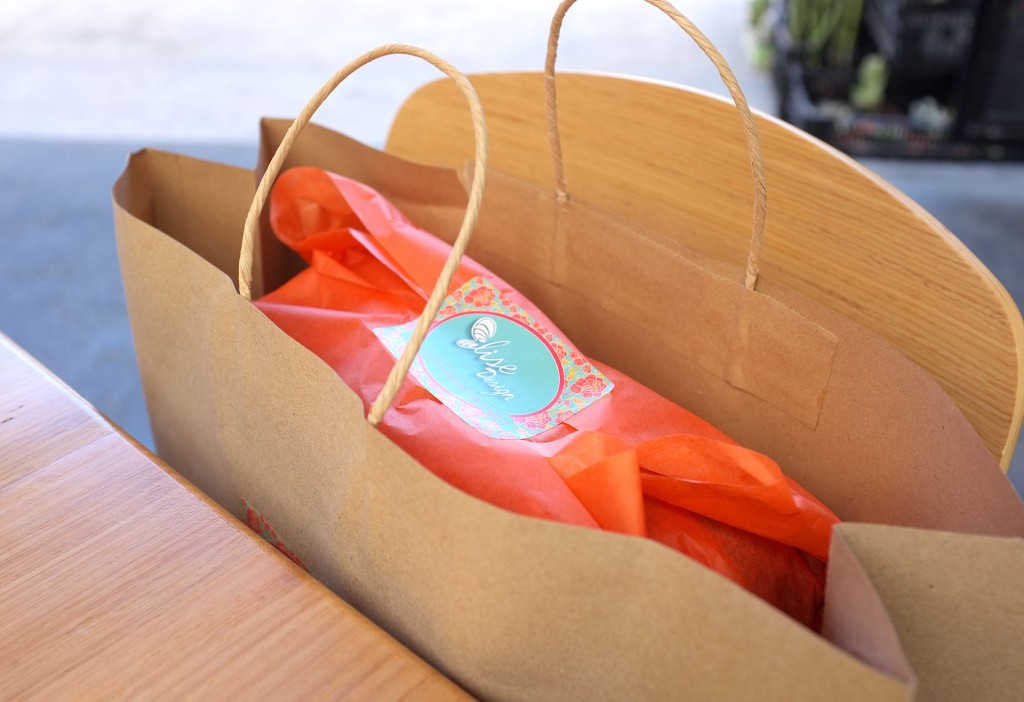 However, I know where I will be heading if I need a new outfit!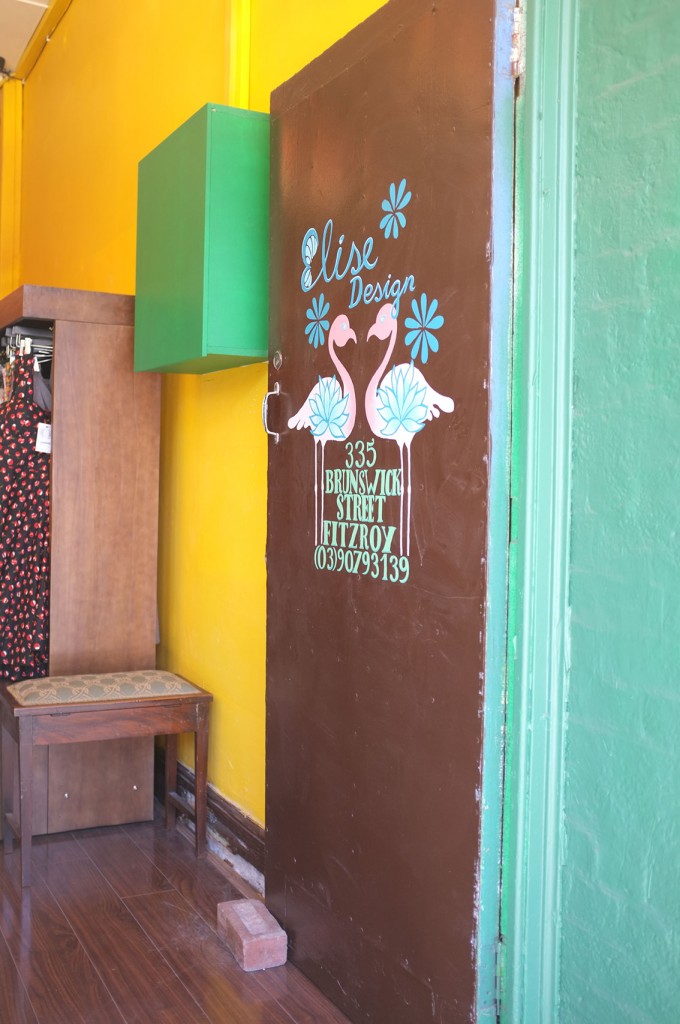 Elise Design is located at 335 Brunswick St, Fitzroy VIC or if you are in Sydney, go to 209 King Street Newtown, NSW…otherwise you can shop on online!