This edition of What I Wore see the halfway mark of Frocktober 2015, and by the 18th October, I had worn 18 different dresses!
And the warmer weather means I can delve into my wardrobe and reacquaint myself with my summer frocks…and see what still fits.
What I Wore…Monday 11th October – Sunday 18th October 2015
Started the week with a vintage dress found at Quick Brown Fox and vintage silver heels found at Shag Melbourne.
Added a thin black belt from another dress, and black leggings as the cooler weather was back.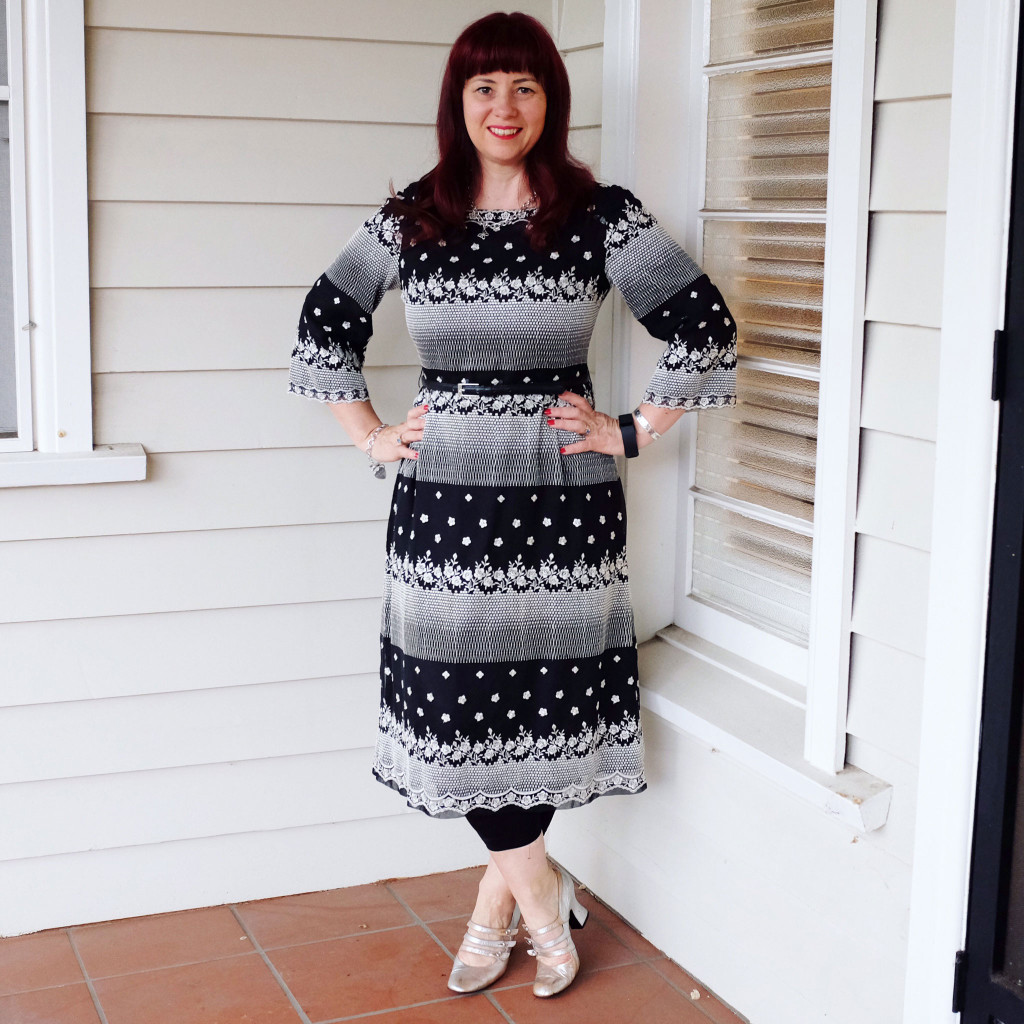 Tuesday saw an op shop dress and belt…both found at Vinnies stores….added a black bolero, leggings and my comfy Spendless heels (current).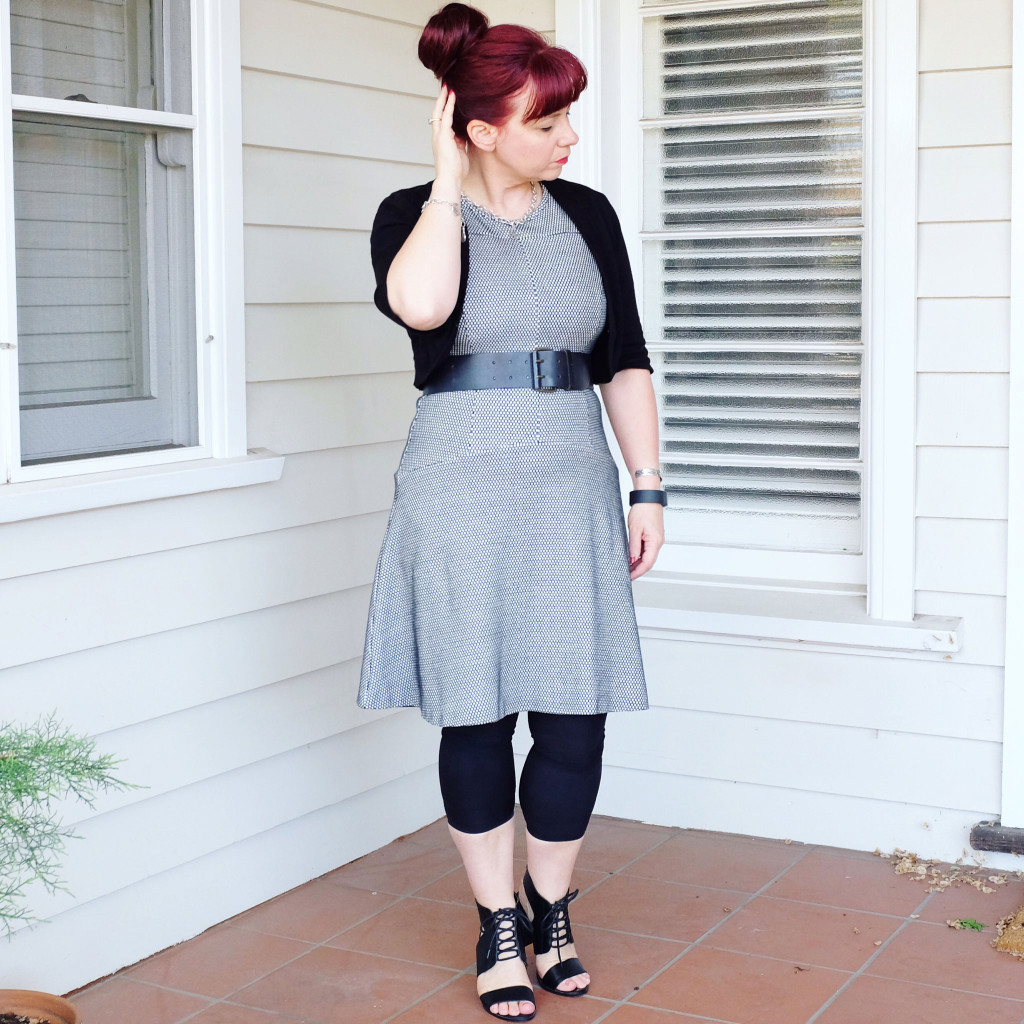 Went back to nice bright colour for Wednesday, as the sunshine returned.
I wore one of my favourite vintage dresses, found at Once More with Feeling with my op shop find orange heels.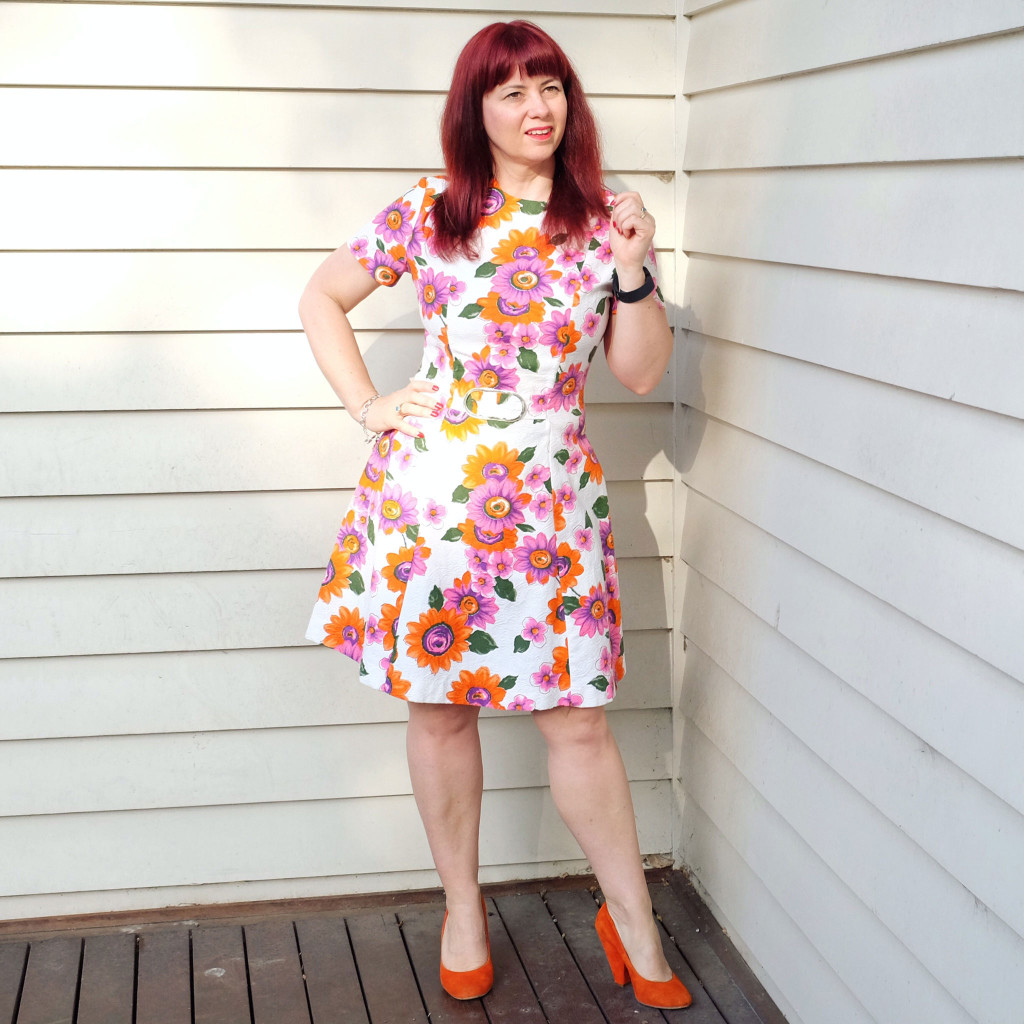 On Thursday, it was hot….very hot..and I loved it!
Wore a vintage strapless dress I found at Geelong Vintage Market (in Queenscliff) with an op shop belt and orange heels.
And this was the most popular outfit for the week over on Instagram!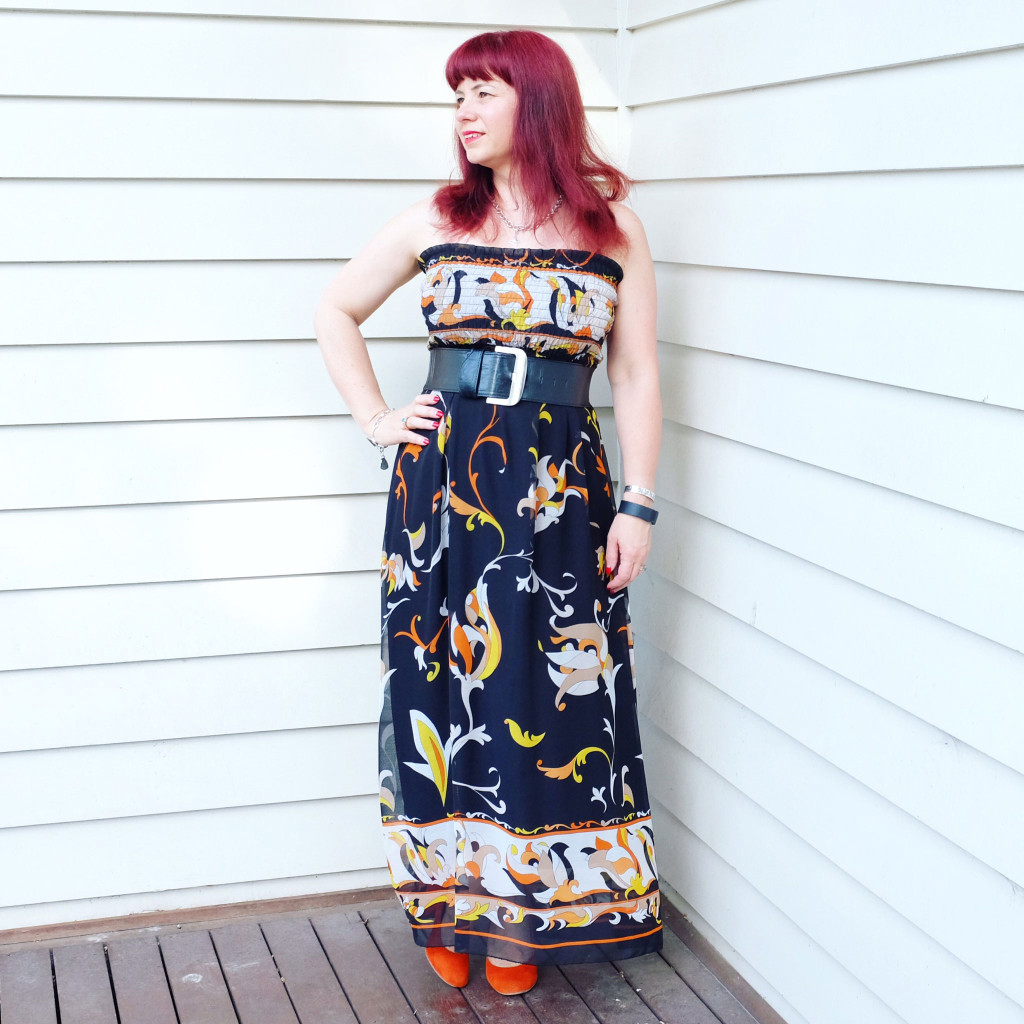 Friday saw me wear a couple of different outfits due to a hospital visit for some tests, but this one was my favourite!
A light and breezy op shop find maxi dress with white Spendless heels (current)…also add some retro sunglasses from Catch a Thief…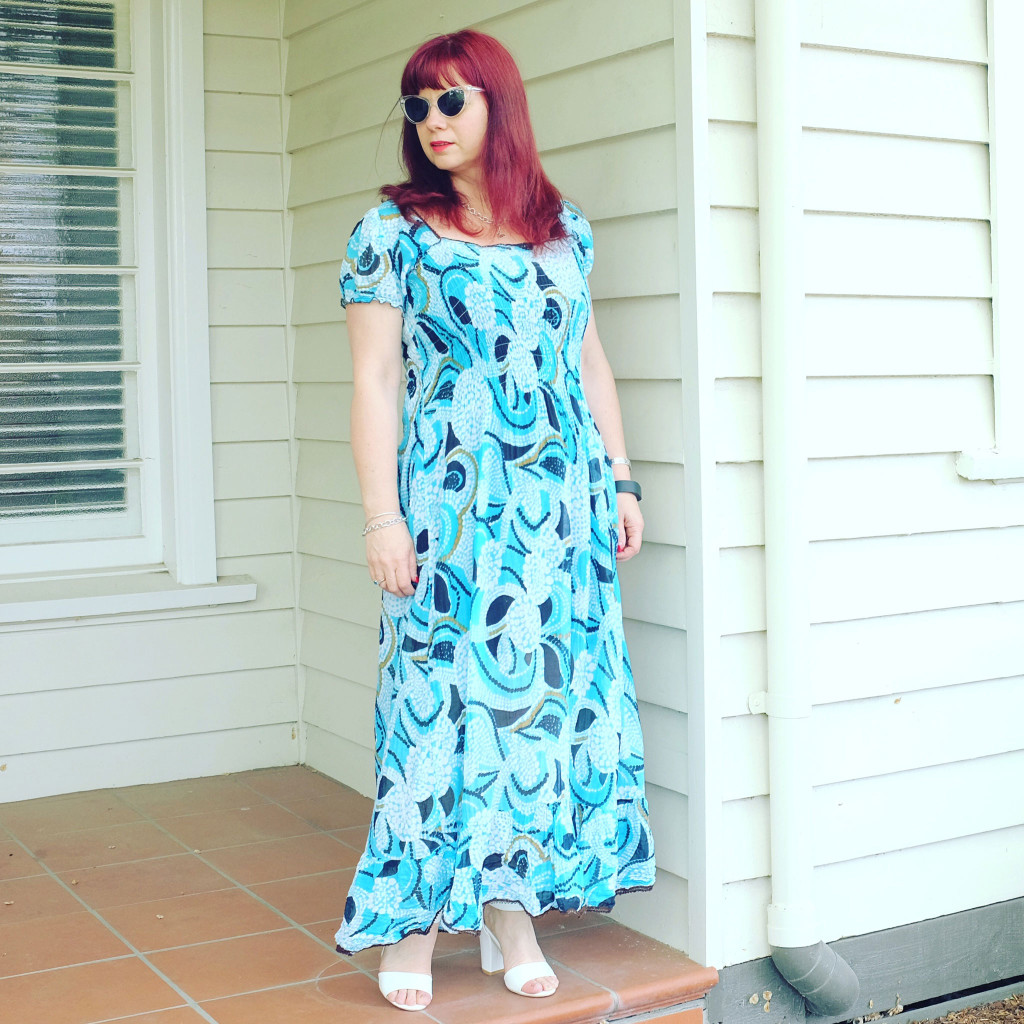 Saturday saw a busy morning, and I wore a dress that always gets compliments….and it stayed true to form!
I am not sure why, but this outfit is always popular…the dress is Hearts & Roses which I think is a UK label, however I picked it up at the Southbank markets in Brisbane a couple of years ago.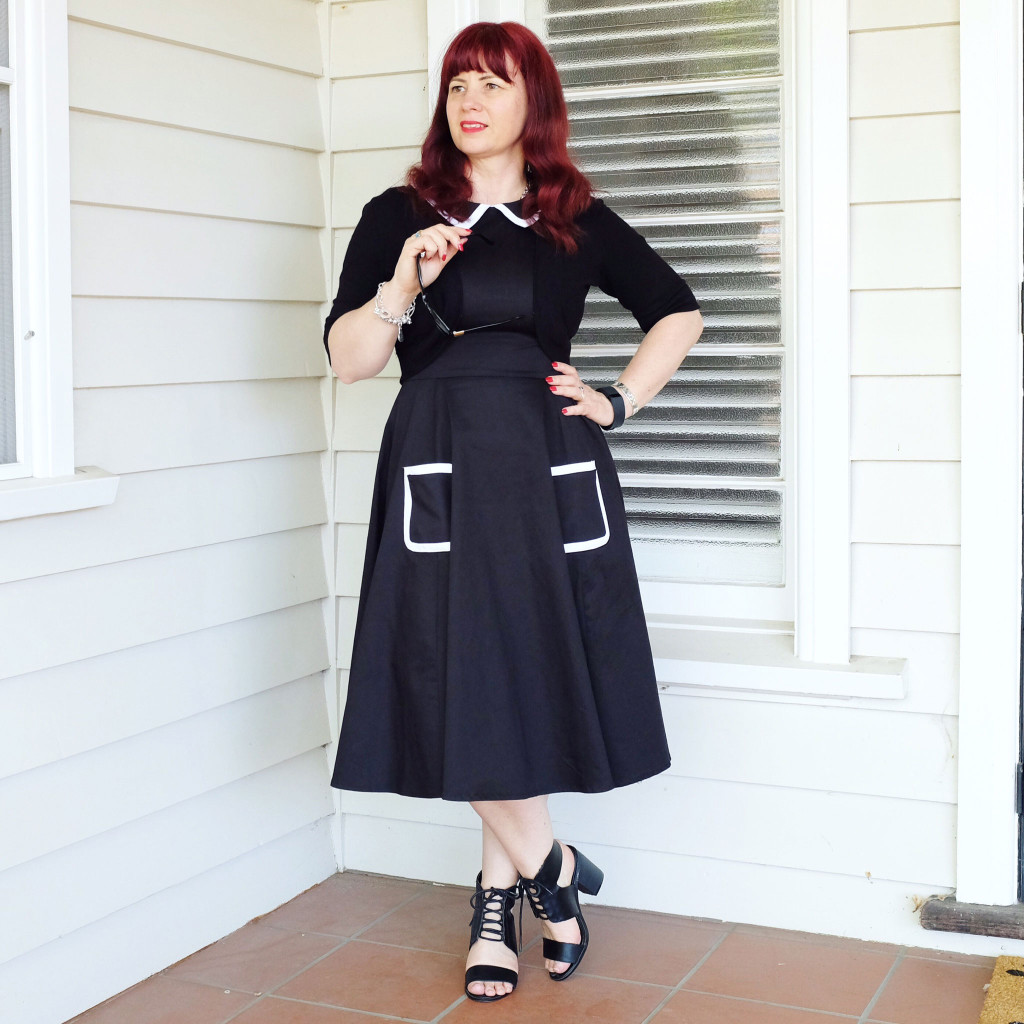 Sunday was definitely a day for dressing up…I went to the Myer Mural Hall High Tea, and that just called for a vintage dress!
So selected one I found at the Vintage Drawer and had been saving for an event such as this…a 1950s dress with a full skirt, diamantes and it even has pockets!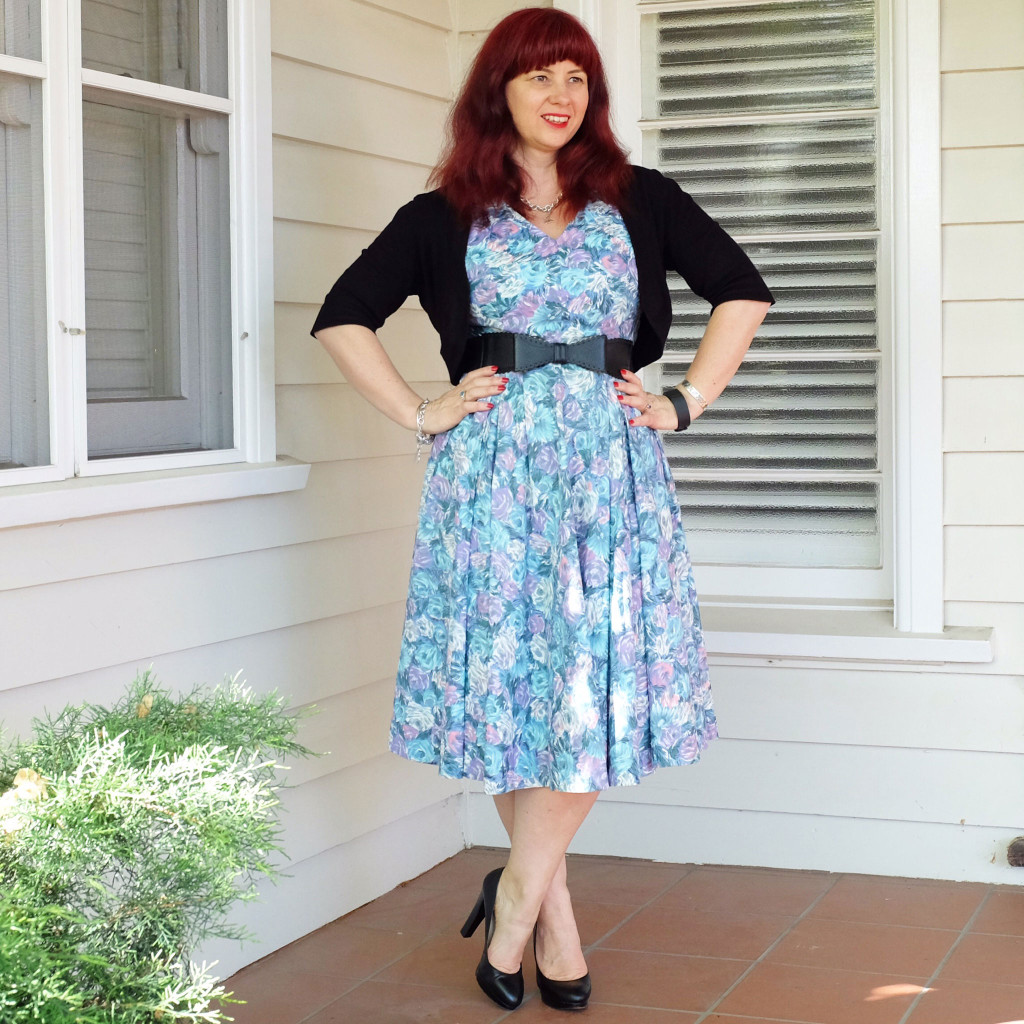 What was your favourite outfit of this edition of What I Wore? Share in the comments below as I would love to know!