I post everyday which means I need to have a post ready to go, or at least have an idea of what I am going to write about.
And I have to be honest…sometimes I am super organised, other times I am struggling to find a topic, let alone the words I need to create a worthy post to publish.
Often I can latch on to ideas through experiences, reading or surfing the internet…but sometimes, that brick wall of writer's block isn't budging.
Sometimes I need a little nudge…a hint of something that arouses my interest…that finally gets my brain back into gear.
And so sometimes…yes, this is an admission…I use an idea generator to help spark an idea or two.
I am guessing that some of you are now saying what on earth is an idea generator?
Don't be afraid to admit you have never heard this term…I hadn't till I started Zinc Moon…but as a blogger, this kind of tool can be a lifesaver!
An idea generator is a website into which you enter some words, and it uses various fancy formulas to create a killer headline.
The one I use to get my brain cells working is Portent's Content Idea Generator…it's free, easy to use, and adds handy tips for further inspiration.
However, be warned…many of the titles that are created are a bit left of centre…I find that many are not usable for my particular blog.
But if you keep refreshing the Generator, it can actually come up with some very useful topics, or at least some starting points…and hey, it is also fun!
So let's give it a try using the words "Zinc Moon"…this was the first one…mmmm….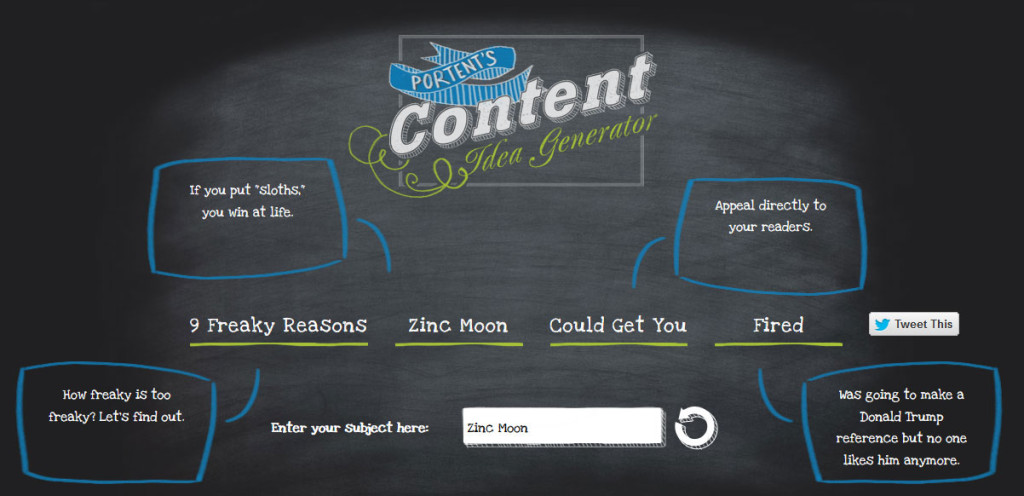 The next suggestion could be added to the "maybe" list…that's if I could think up some reasons…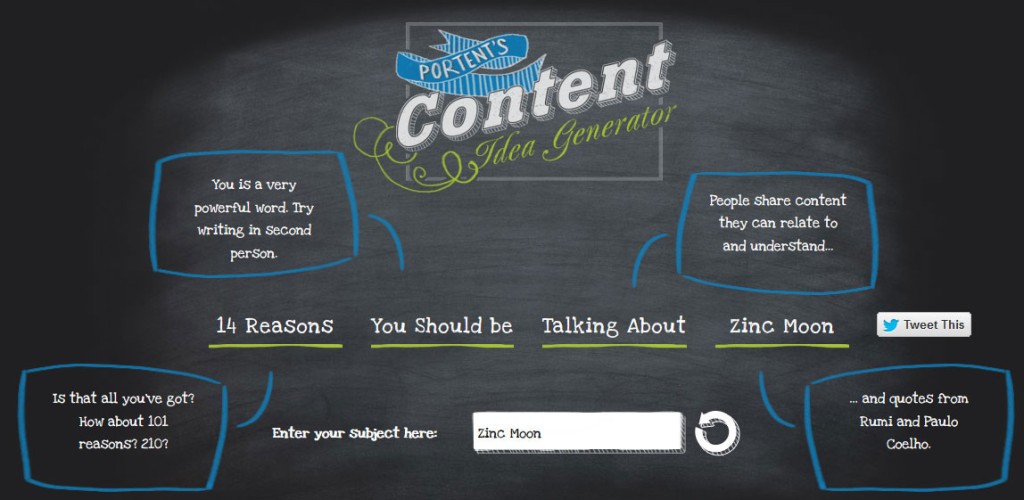 This one could actually work with a bit of tweaking…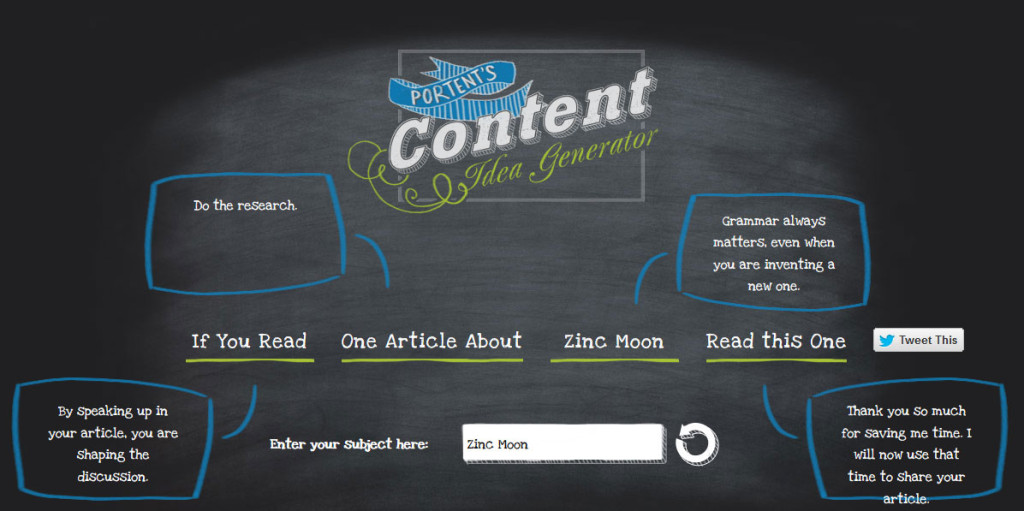 Now there's a thought…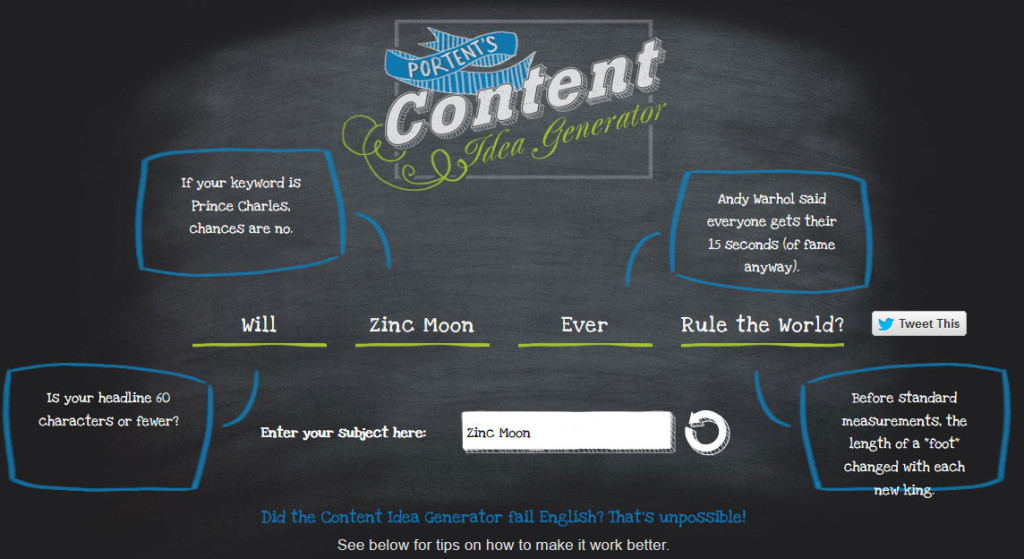 So what are you waiting for… click here to find out what the Idea Generator will come up with for you!
But be careful…it actually becomes a little addictive!
Share any interesting ones in the comments below…would love to see what crazy ideas you create!