Yesterday, I had the opportunity to experience High Tea at the Myer Mural Hall…an iconic ballroom, built in 1932 on level 6 of the Myer Building.
It was built to host private fashion parades and exclusive events for the Melbourne elite, and the National Trust lists it as being "one of the finest Art Deco interiors in Australia"!
I hadn't been there before so it was with great excitement that I joined the approx 230 people filing into the hall at 2pm…to find it was just gorgeous.
I adore Art Deco architecture and this hall turned out to be as wonderful as described.
It is called the Mural Hall due to the ten huge murals spread around the walls which were painted by Napier Waller in 1934.
Waller is a leading Australian muralist, painter, mosaicist and stain glass artist and the murals were commissioned by Sidney Myer to pay homage to the Seasons and to Women and their achievements through history.
What makes the murals more amazing is that Waller who was injured during the war, and lost his right arm, retrained himself to paint with his left.
Close up, the murals are painted quite roughly with seemingly little precision, but from afar which is how they are meant to be viewed, the effect is perfect.
We were all seated at tables and live music was provided by the Julian Banks Trio…a jazz trio whose music added to the atmosphere.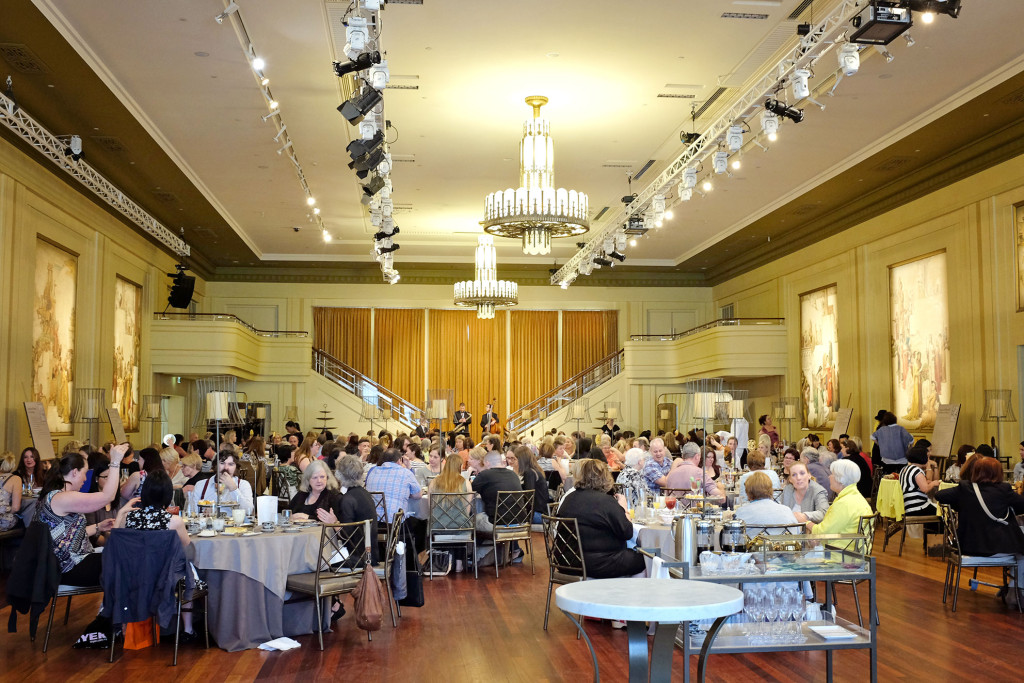 For this particular event, we were lucky to have Kenneth Parks, an avid art historian, who gave us an insight into the history of the hall and the huge murals.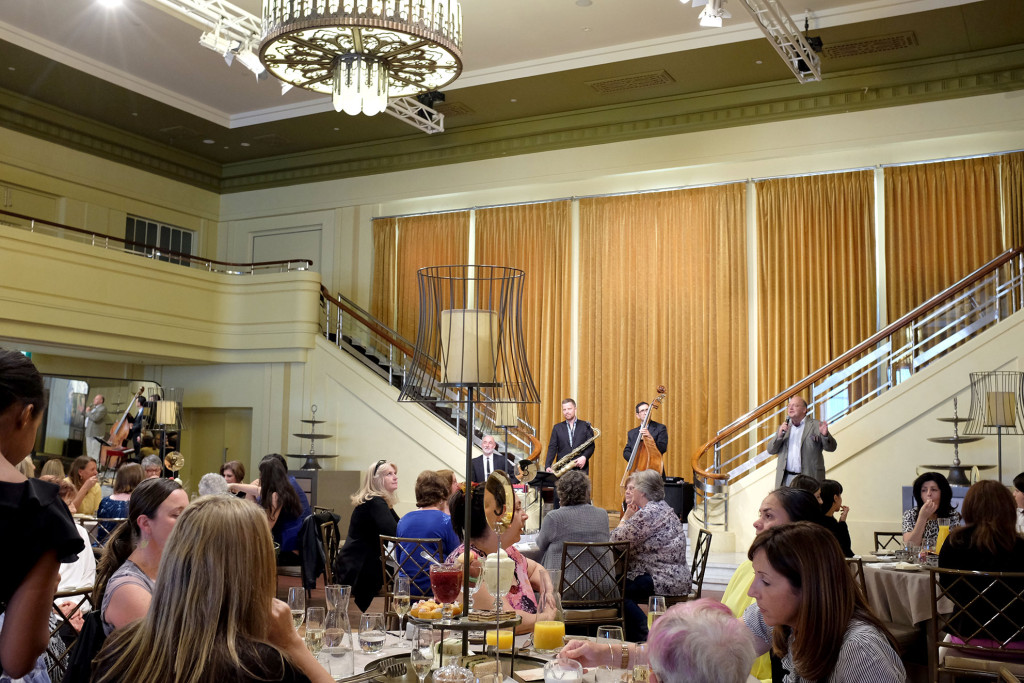 During the two hours, we were able to get up and wander around the hall, and look at the artwork….to my delight, I even discovered one of my ancestors appearing in one of them!
It was also interesting to look out the huge windows and see a view of the Bourke Street Mall that you don't usually see…love the old Royal Arcade…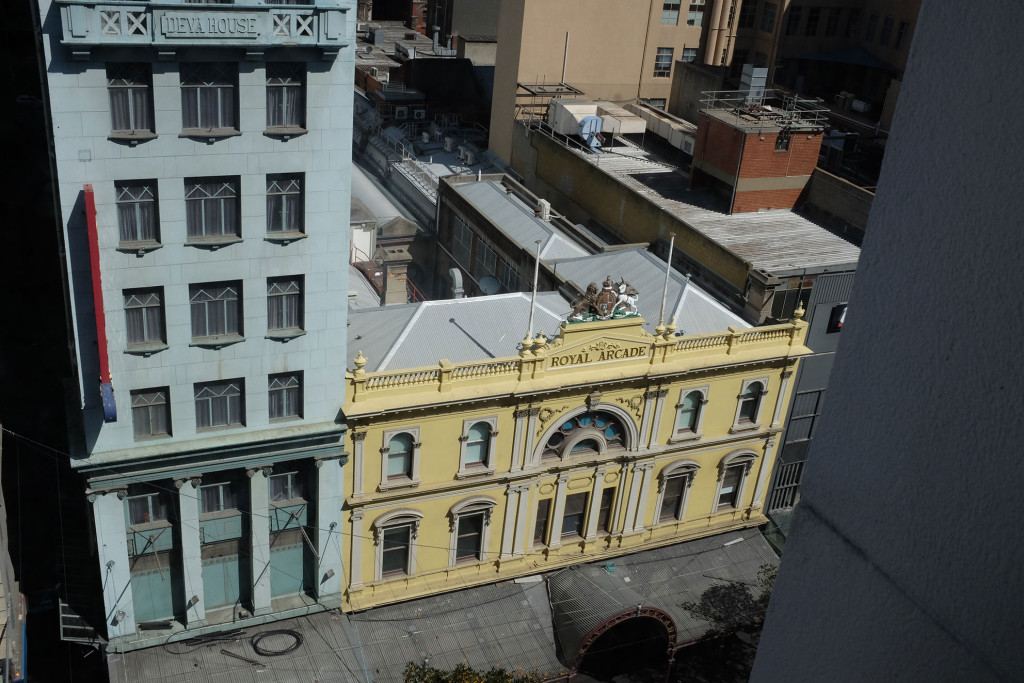 The High Tea itself consisted of the usual fare…ribbon sandwiches, scones with jam and cream, macaroons and various other treats, plus champagne, coffee and tea.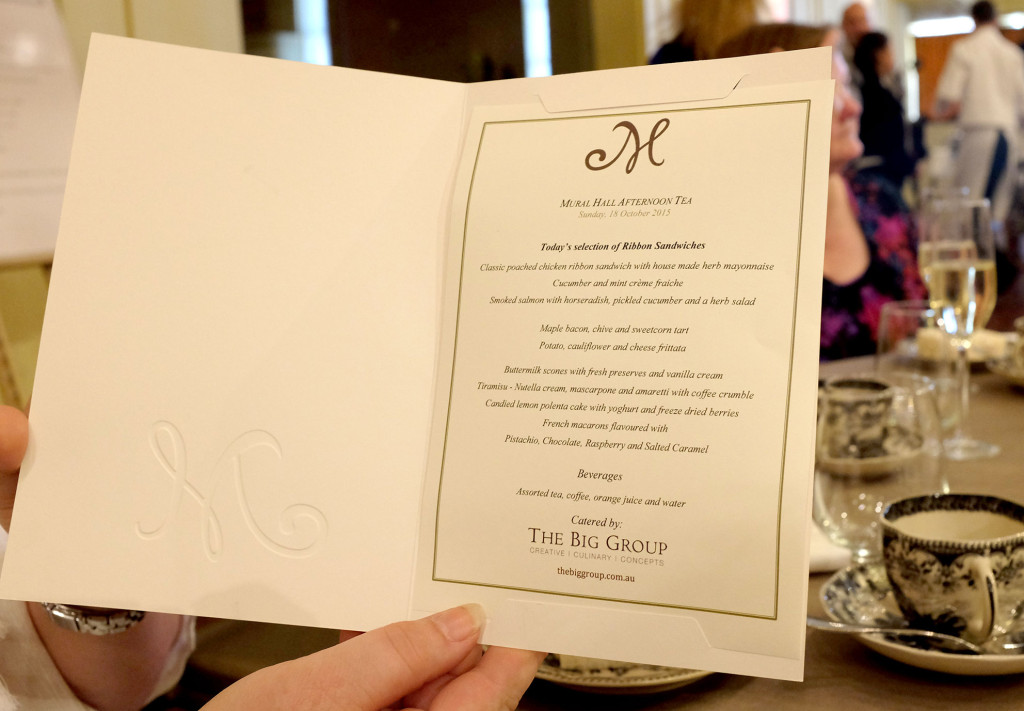 Due to my dietary issues, I had alternative dishes organised for me…it is at times like this that I hate being the high maintenance one!
It took a little while for my food to arrive, but it all worked out in the end….I was a little nervous of the sandwiches as I can react to mayonnaise even if dairy free which the waitress assured me it was all ok…decided to be better safe then sorry so left them.
However, I did try the mushroom frittata which was perfectly fine…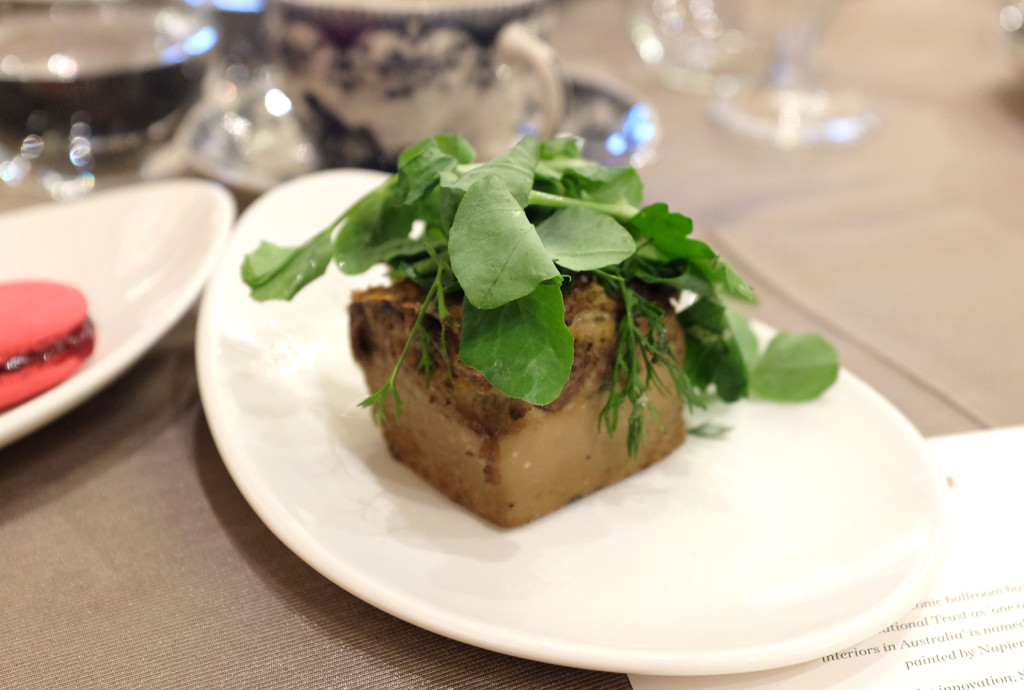 And the little cakes and raspberry macaroons also had no adverse effect…and were a totally delicious naughty treat for me!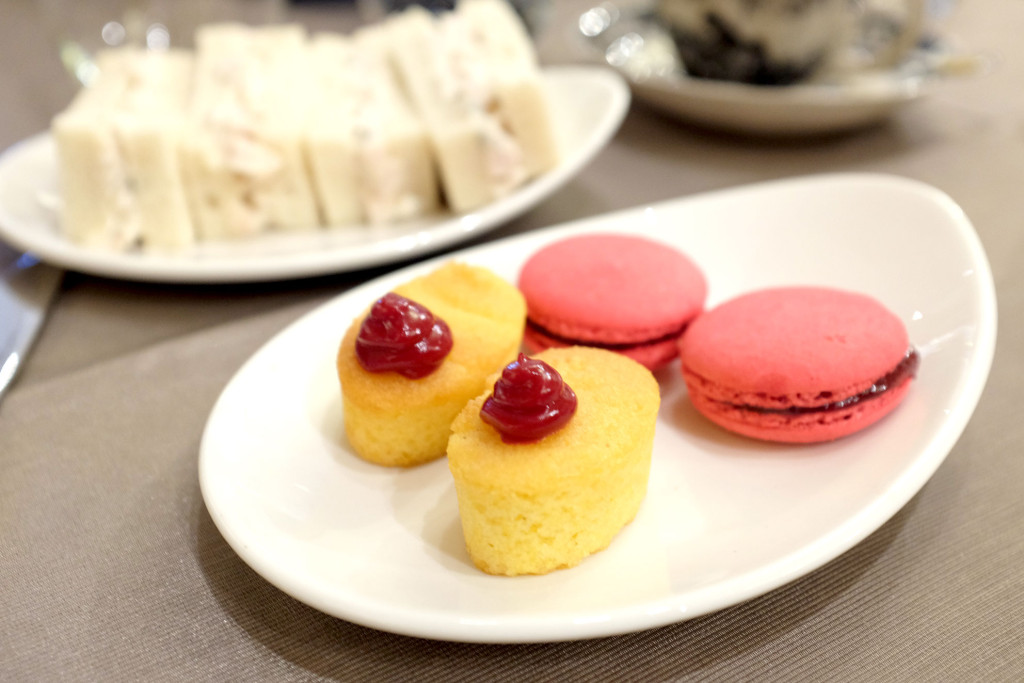 I loved the china used at the tables…and loved the tea pots…look at this luxurious gold one…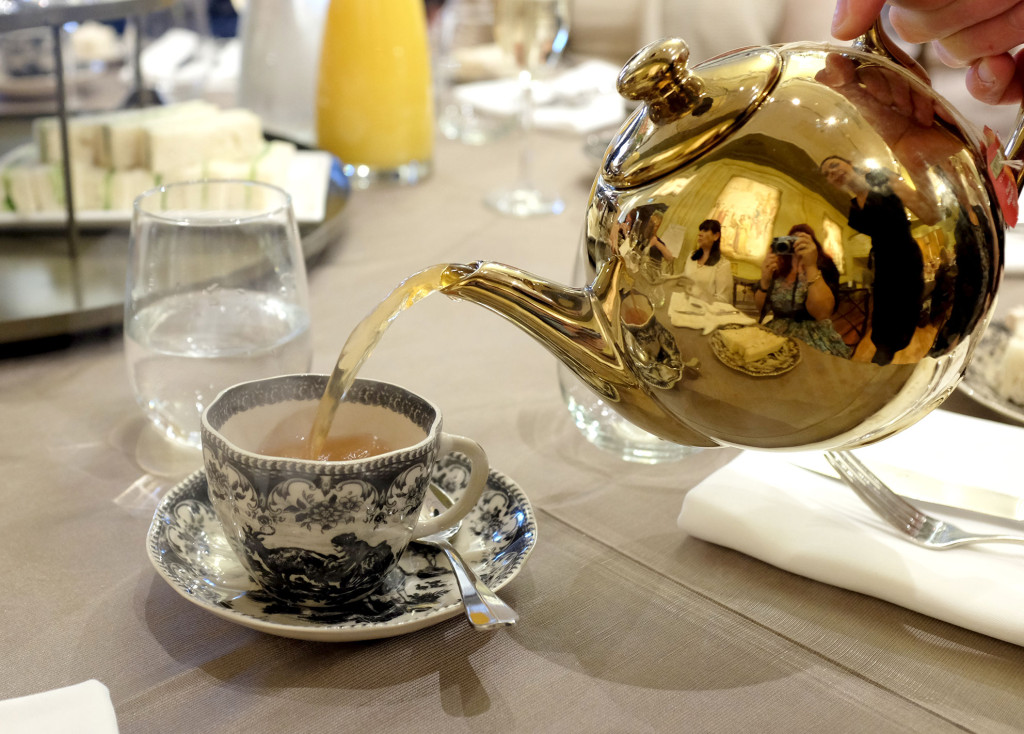 Unlike some other High Teas I have been to, the tea wasn't left sitting before being served so was actually quite drinkable…you would be amazed at how many of these high end venues do not know how to make tea!
The two hours went very quickly, and we all then headed back out into the bustling modern world.
Well done to Myers and The Big Group for ensuring the hall is preserved and enjoyed…too many buildings have been lost to development.
Although to be honest, I wouldn't go again to the High Tea unless there was a particular reason, but I am very glad to have experienced the Mural Hall.
All in all, I can highly recommend going if you get a chance…either to the High Tea or another function…as it is such an important part of this city's history.
And I adore it!
The Myer Mural Hall High Tea is held a few times throughout the year…click here for more information on dates etc.
Please note: this is not a sponsored post! My opinions are, as always, totally my own!