This week's edition of What I Wore included a weekend away in the country, and we had an absolute ball!
And I have also seemed to have developed a penchant for wearing my new Katies jeans…so comfy but sadly not vintage.
Solution…I need to find some vintage tops to wear with them!
What I Wore…Monday 10th August – Sunday 17th August 2015
Bright colour was needed for Monday so wore a vintage 60s dress found at Vintage Sole with an op shop find Mimco belt plus tights & Spendless knee high boots.
I would love to find some 60s style white boots to go with this dress…and learn how to do a beehive with my hair!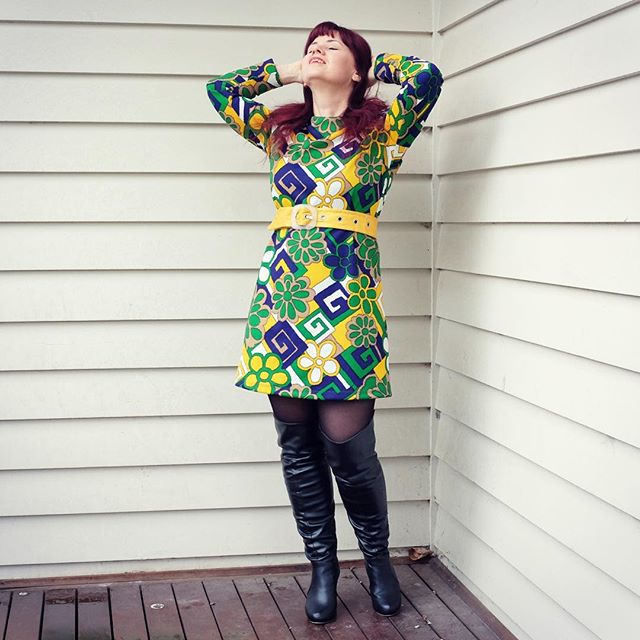 It was mix and match for Tuesday…jeans from Katies with a vintage tailcoat found at Minette's Vintage and silver vintage shoes found at Shag!
Anyone for a dance?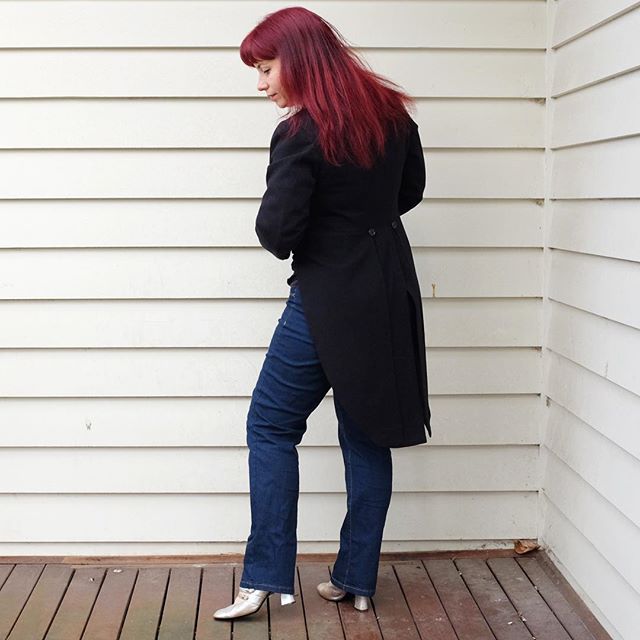 Ended up in all black on Wednesday for some reason…a Deadly Dames dress with a Dangerfield cropped top over the top…plus tights & heels.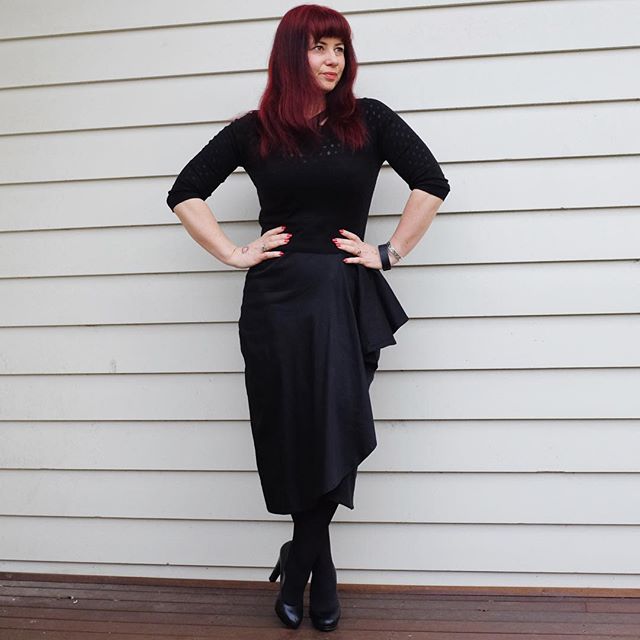 Thursday saw another wearing of those Katies jeans…added a Katies retro fringed kimono (current) with a black t-shirt & nude heels.
And you may have noticed the rare sight of me tying my hair up…sort of…
A road trip for Friday so dressed for heading into cooler temperatures…jacket from Grandma Funk with yep, you guessed it, Katies Ultimate jeans, plus scarf, long sleeve t-shirt & black boots.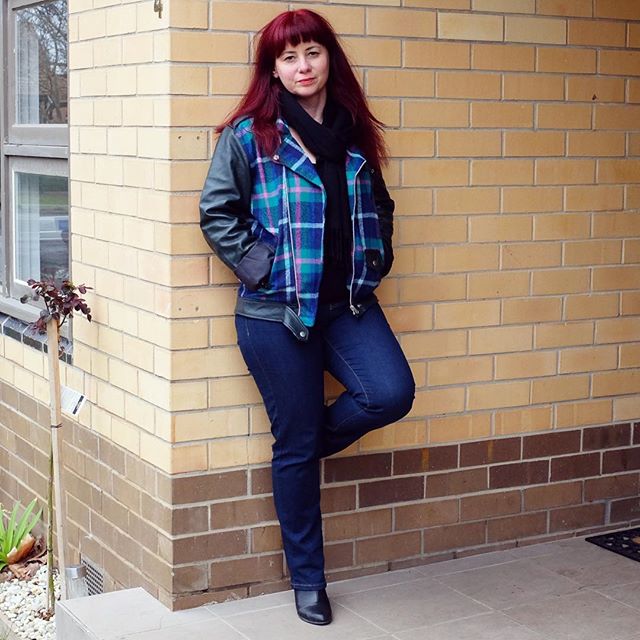 Saturday saw us out and about in the winter sunshine…it was such a lovely day!
I wore a vintage velvet skirt found at Zoo Emporium with a long sleeve t-shirt, woollen scarf and Dangerfield leather jacket (current).
And this outfit was the most liked for this edition over on Instagram!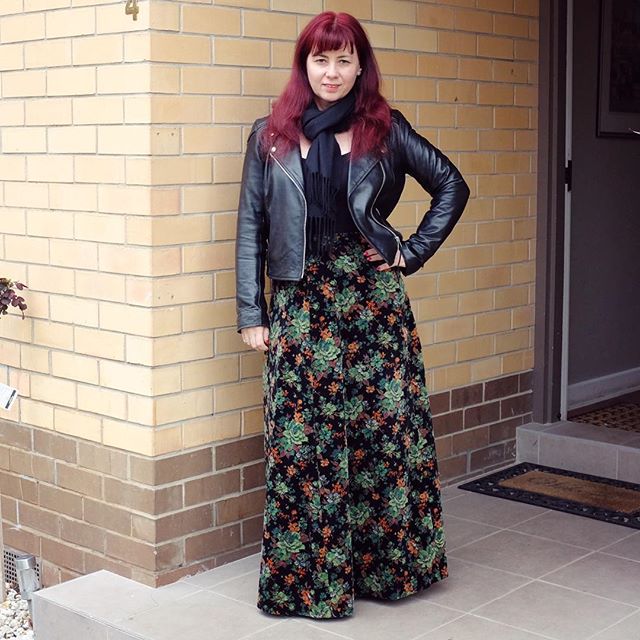 A busy day on Sunday, then the trip home so wore my Katies jeans, a black puffer jacket, black long sleeve t-shirt, black scarf & black boots…a comfy yet warm outfit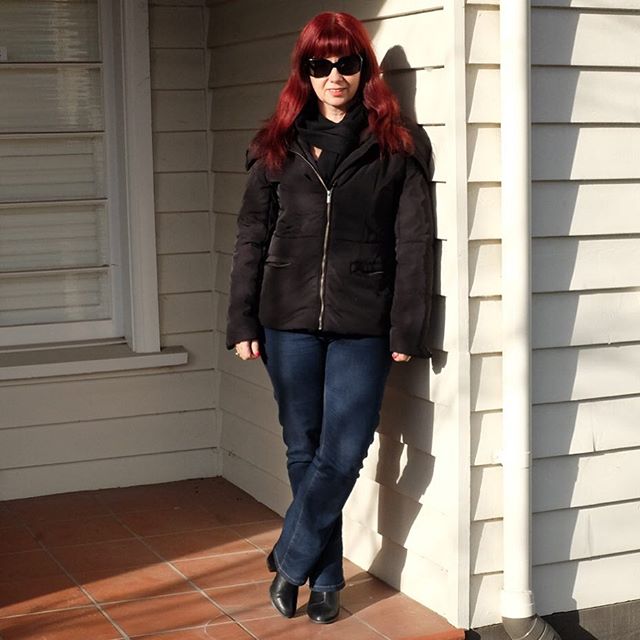 What was your favourite outfit of this edition of What I Wore? Share in the comments below as I would love to know!