I first heard about this book months ago, so reserved it from our local library…and discovered there were over 40 people waiting for it!
Finally got the message it was waiting for me last week, so quickly hot footed it to the library to pick it up.
The Life-Changing Magic of Tidying has been around for a few years, and has become Japanese sensation…selling over 1.5 million copies and is still a best seller!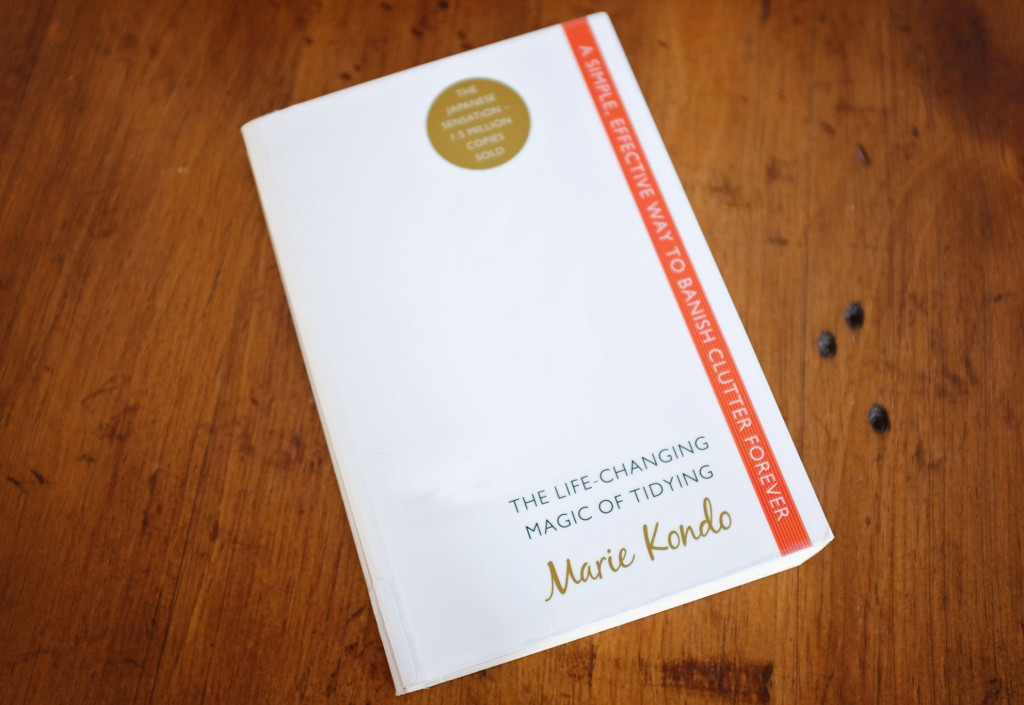 The author, Marie Kondo is a tidying machine…she developed an obsession with banishing clutter when she was 15, and has been tidying…and teaching others how to tidy…ever since!
The book is an easy read…the edition I borrowed was a paperback with large text that is rather spaced out…and I devoured it in two evenings.
I was somewhat skeptical about her whole theory, but I actually found some parts of it very interesting, so much so that I will probably now buy my own copy.
For example, she encourages you to touch your clothes…if you don't feel joy from an item, throw it out.
I have been guilty of holding onto clothes that I never wear, or put on and just don't like…they don't give me joy.
Whereas my various vintage outfits do make me happy…each morning I am excited about what I am going to wear!
Another interesting point was when she said that not every person you meet in life becomes a friend or lover.
Some you won't get along with and maybe even dislike, and it is these people that teach you about who you do like.
In other words, everyone has a role in life, and sometimes that role finishes…and the same logic can be applied to our things.
She also has a very different theory on how to store stockings and socks…and they will thank you for it!
I won't reveal what other gems that I found interesting…I recommend you get hold of a copy and find out for yourself!
Although somewhat left of centre, these simple yet surprisingly perceptive strategies may be just what you need to get some order into your abode…and into your life.
Because according to the author, a tidy home will change you too…it should make you more confident and successful!
I'm sold…Operation Tidy This House has begun!
The Life-Changing Magic of Tidying by Marie Kondo is available from all good bookshops and online.
I borrowed my copy so it is worth checking your local library out but be warned…you may have to wait awhile to get it as this book is seriously popular!