Now we are on the downward slide to the big day, are you dreading facing the monolith shopping centres, full of stressed out people fighting for car parks?
Well, if you are in Melbourne, I am here to help…this week's My Friday Five is a list of local businesses who would love to see you, and can assist with ticking off all the presents on your Christmas list!
Each shop is full of gift ideas for even the most difficult person you have to buy for…and there are also plenty of Kris Kringle/Secret Santa ideas too!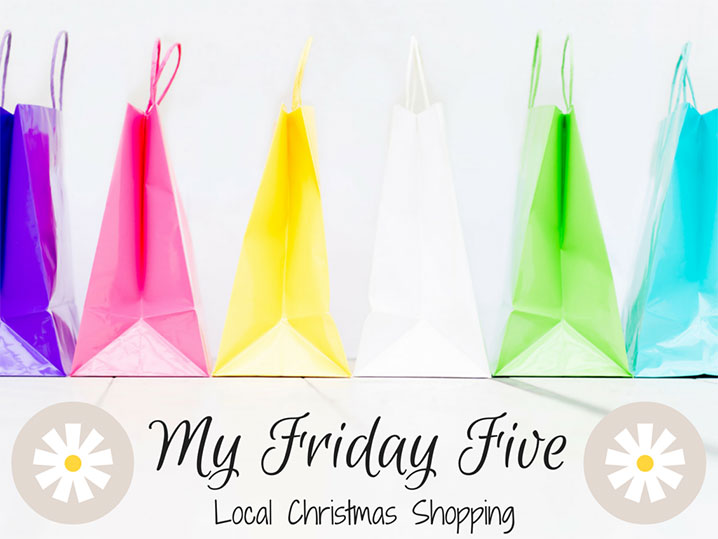 The Lunar Store is an independent design store owned by the fabulous Jules, and is full of wonderful gift ideas!
She stocks some "must have" plus some down right "cool" products, including a lot of Australian…and Melbourne…made items!
And if you can't get to the shop, you can buy online from the Lunar Store website!
The Lunar Store is located at 136 Greville St, Prahran VIC 3181.
Located opposite one of our favourite tea bars, Shop Sui has something for everyone…from babies to adults…a perfect place to find something different for a "hard to buy for" gift…quirky, retro, eclectic….
There are also some beautiful dresses and other clothing items if you are needing to find a Christmas outfit!
Shop Sui by Sylvia Tai is located at 63 Smith St South, Fitzroy 3065.
If you are after brightly coloured jewellery, summer hats, bags, or even vintage styled bathers, try this gorgeous shop!
Allow some time though as there is plenty to look at!
Scally & Trombone is located at 331 Brunswick Street, Fitzroy 3065
If you want to find something very quirky, then this is your shop! It is also Australia's only trading museum….yes, really!
This is where I got the DIY camera, the Bigshot…definitely a great gift idea for the photographer in your life!
The products have either been hand picked from various popular cultural contexts, or have been made by their Third Drawer Down Studio.
No boring present ideas here!
Third Drawer Down is located at 93 George St, Fitzroy and at 155 Greville St, Prahran.
Ok, this one isn't in Melbourne, but if you are anywhere near the Bellarine Peninsula, Cocoon is worth a visit!
The concept behind Cocoon that it is an "incubator" store… representing local designers from around the area.
The shop is tiny, but full of lovely things…and everything is beautifully displayed.
Cocoon is located at Shop 6, 44 Hesse Street (on Hobson St) Queenscliff 3225
There are many other fabulous shops tucked away in the suburbs, so shop local for Christmas whenever you can, and support the small businesses in your community!
Have you got a favourite local shop? Let me know all about it in the comments below!
Please note: this is not a sponsored post! My opinions are, as always, totally my own!