There has been one disadvantage to losing 10kgs since last summer….I realised that my bathers were now too big for me, and I was going to have to brave that somewhat embarrassing search to find another pair that I like!
I had been putting it off but now the weather is now almost warm enough to swim, I knew I had to suck it up and get looking.
As luck would have it, we popped in to say hi to one of our favourite shop owners, Mary Lou at The Vernacular in Smith St…and I asked if there were still bathers available at her other shop…Scally and Trombone in Brunswick St.
When we visited Scally and Trombone earlier in the year, I had noticed the wonderful bathers displayed, and made a mental note to come back.
Mary Lou said there was, so I decided that now was a good as time as any to try some on, and get it all over with!
But I needn't have worried…the lovely Karen looked after me really well, and the first swimsuit I tried on was just perfect!
Scally and Trombone stock the vintage styled swimwear from Esther Williams which is a brand from the USA.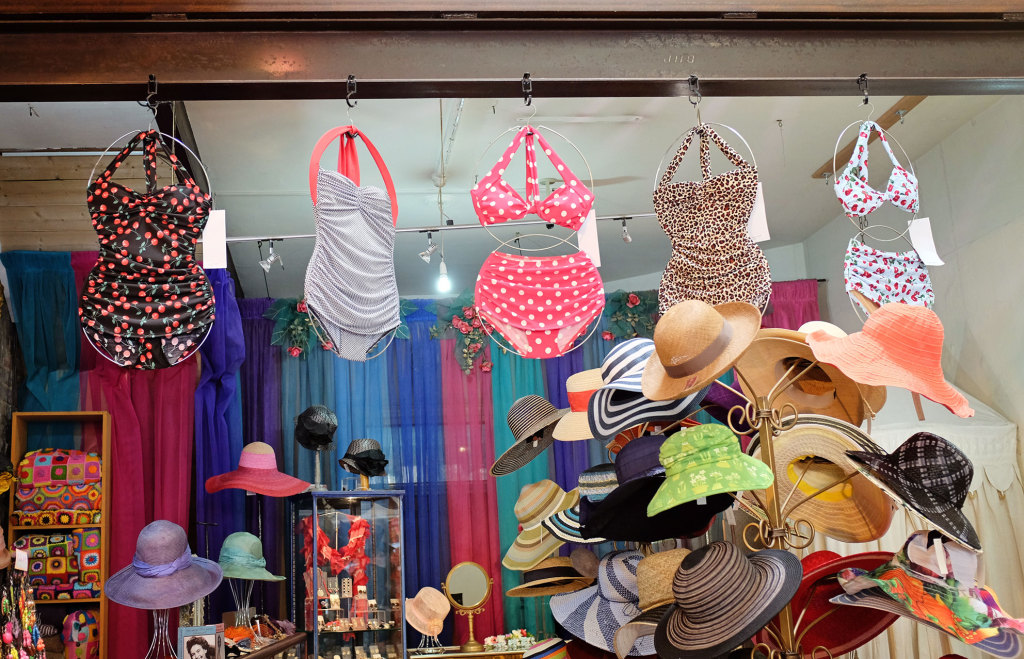 Esther Williams was America's sweetheart for more than 18 years…she appeared in 26 movies from the early 1940s to the end of the '50s!
She was famous for being in "swimming" movies…lavish water productions which involved Williams spending a lot of time in bathers!
So it wasn't surprising that licensing agreements with bathing manufacturers resulted in the Esther Williams collection.
The swimsuits are fully lined at the front with Lycra lining, and have soft foam cups with no wire.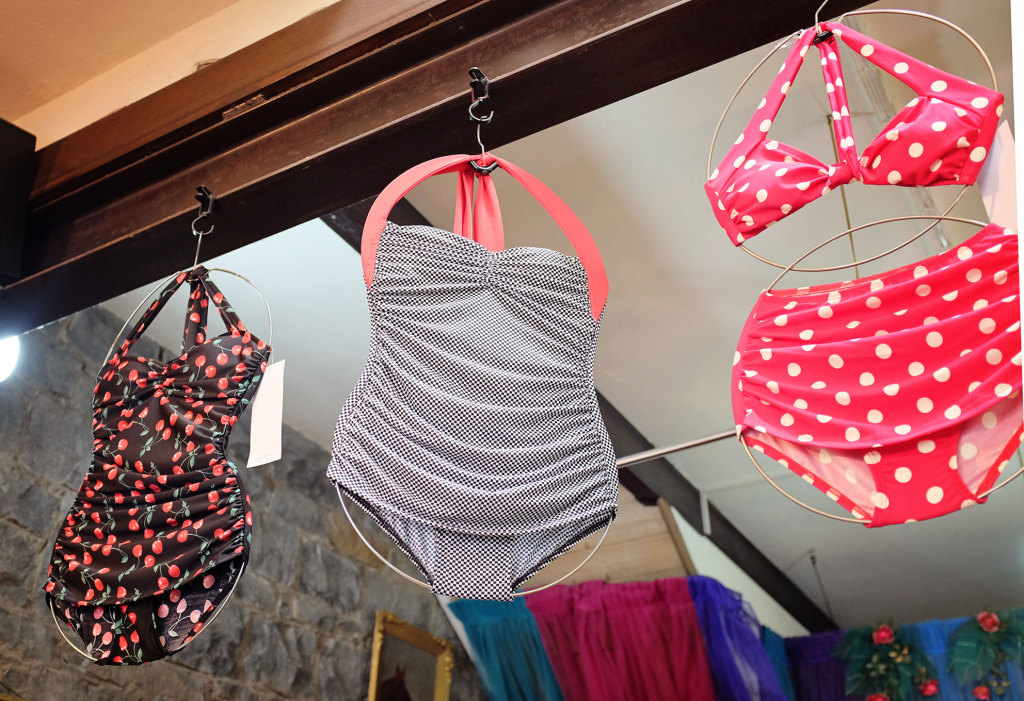 There is also a tummy control power net to keep things in shape, and I like the lower cut of the suits….I have never been one for the skimpier designs!
If you are in the same predicament as I was, I recommend making a trip to Fitzroy and give these swimsuits a try…they have plenty in stock at the moment…both one piece and two piece designs…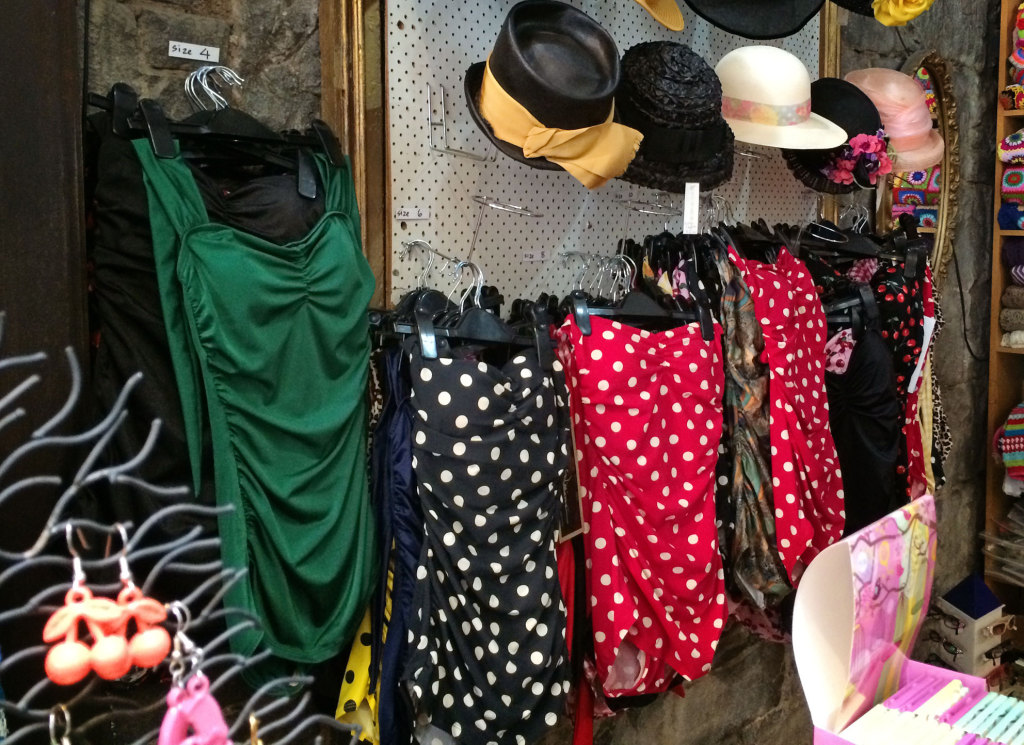 And while you are at Scally and Trombone, why not also get a new sunhat…there are lots to choose from in every colour and shape!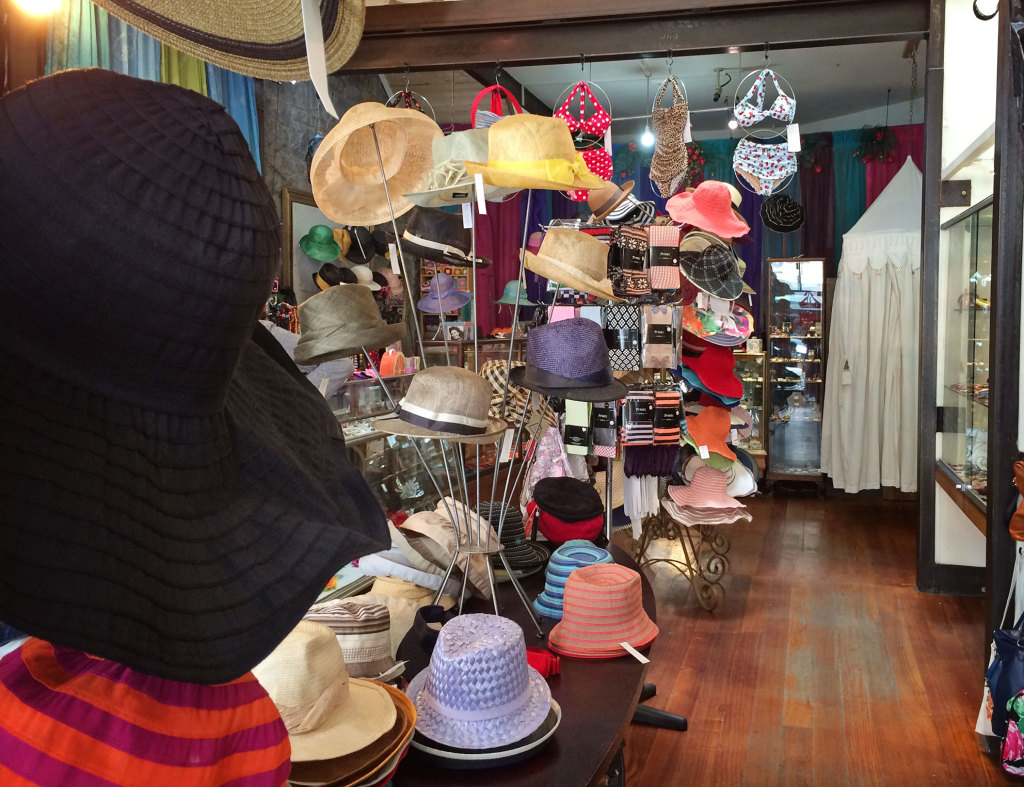 Plus sunglasses….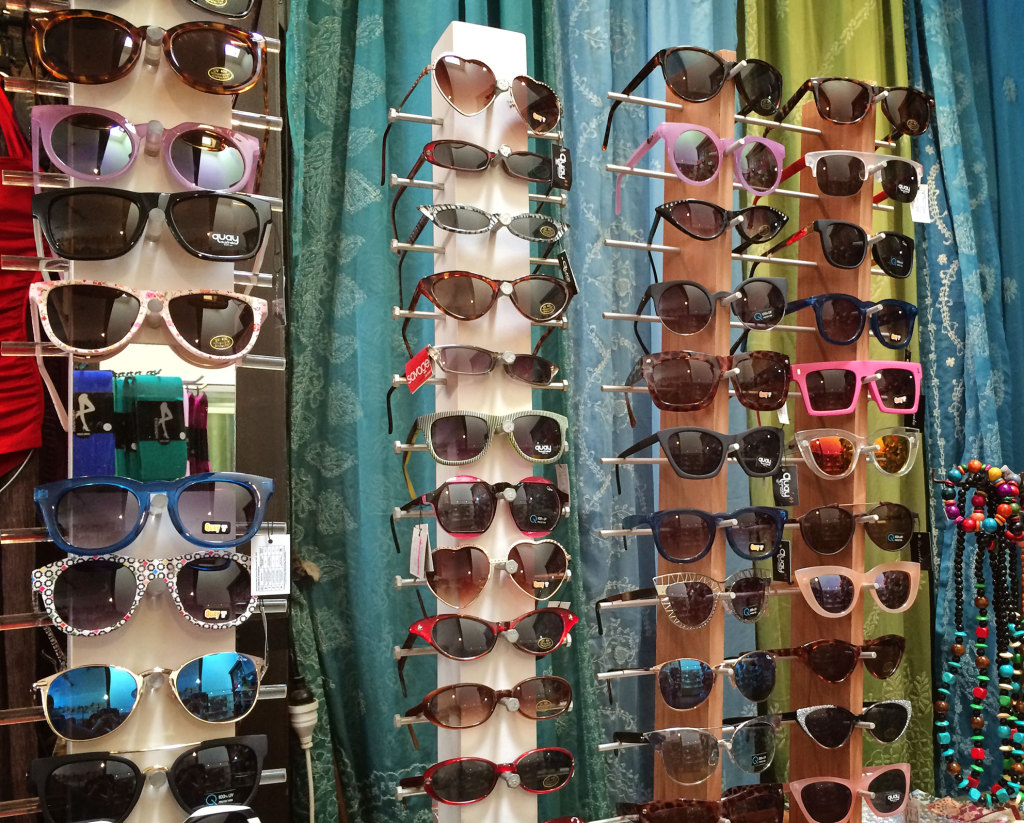 And what about these colourful bathing caps….sadly, my husband said a definite "no" to me getting one of the these….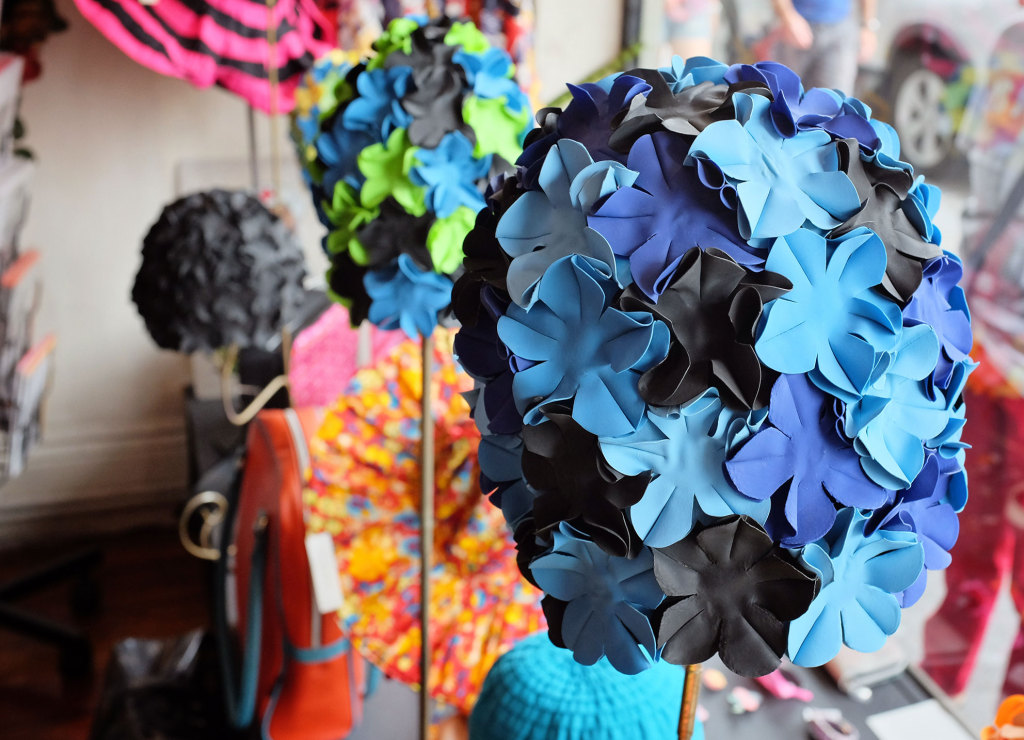 So I am now the proud owner of my very first Esther Williams swimsuit…..a design that is reminiscent of the ones Williams wore in her many films.
Sorry, not quite up to modelling swimsuits on the blog yet, but here it is….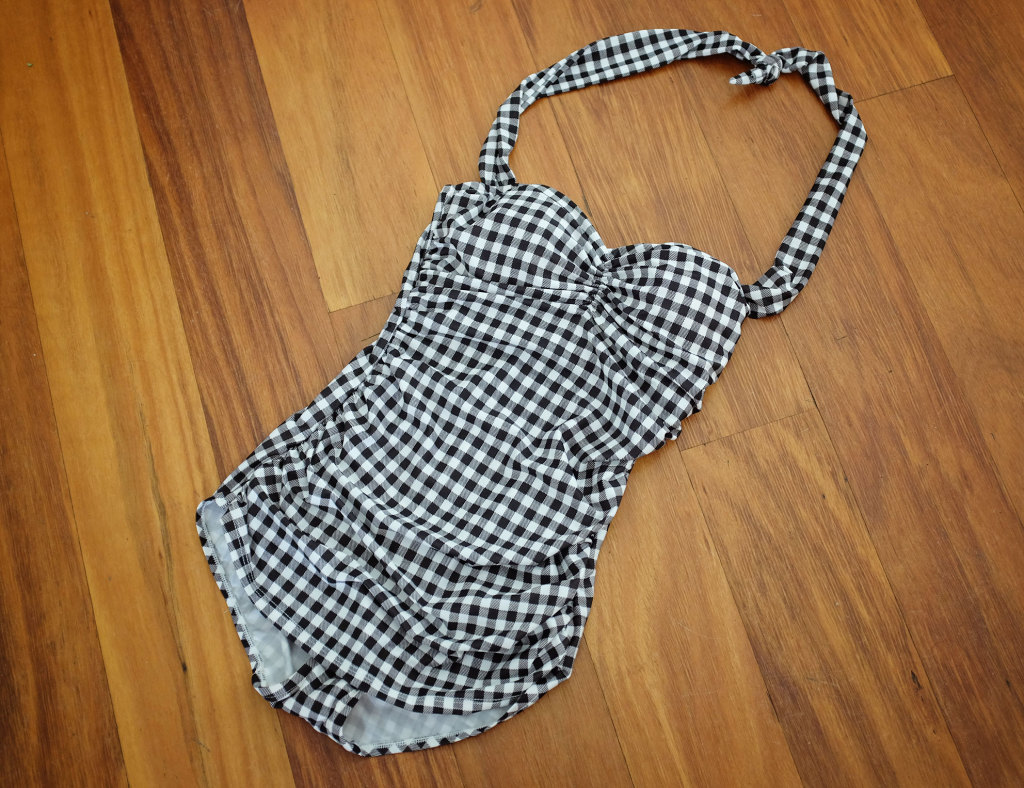 I am very glad to report that my bathers crisis is now over…thanks to the lovely ladies from Scally & Trombone….and I am now looking forward to sunshine and beach days!
Scally & Trombone is located at 331 Brunswick St, Fitzroy, VIC…click here to visit the website for more information and to buy online!
Click here to find out more about the Esther Williams Swimwear range.
Please note: this is not a sponsored post! My opinions are, as always, totally my own!