A wander down Smith St in Fitzroy unearthed another fabulous shopping destination….Shopsui by Sylvia Tai!
Originally located in Gertrude Street, Shopsui moved in 2013, and has now settled into the south end of Smith St…just over the road from one of our favourite tea houses, Storm in a Teacup.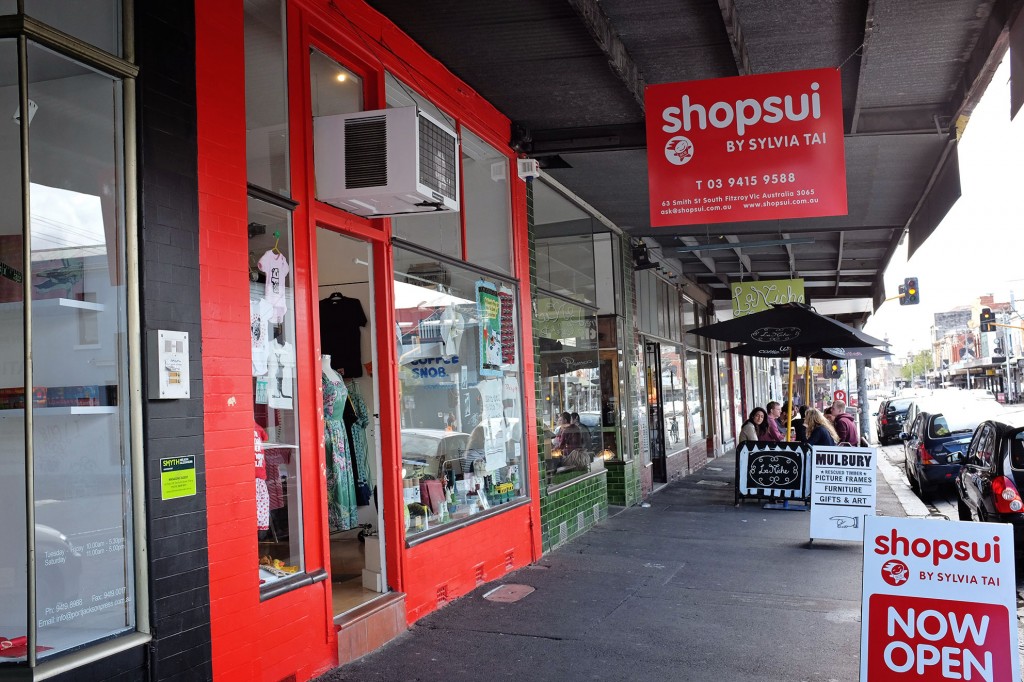 I knew as soon as I walked in the door, that I wouldn't be leaving without buying something…so many gorgeous things!
There was something for everyone…from babies to adults…a perfect place to find something different for a "hard to buy for" gift…quirky, retro, eclectic….
If you are looking for a souvenir with a difference, Shop Sui stock many items that are Melbourne inspired…I spotted a few items from Lumbi…cushions and totes featuring maps of Melbourne…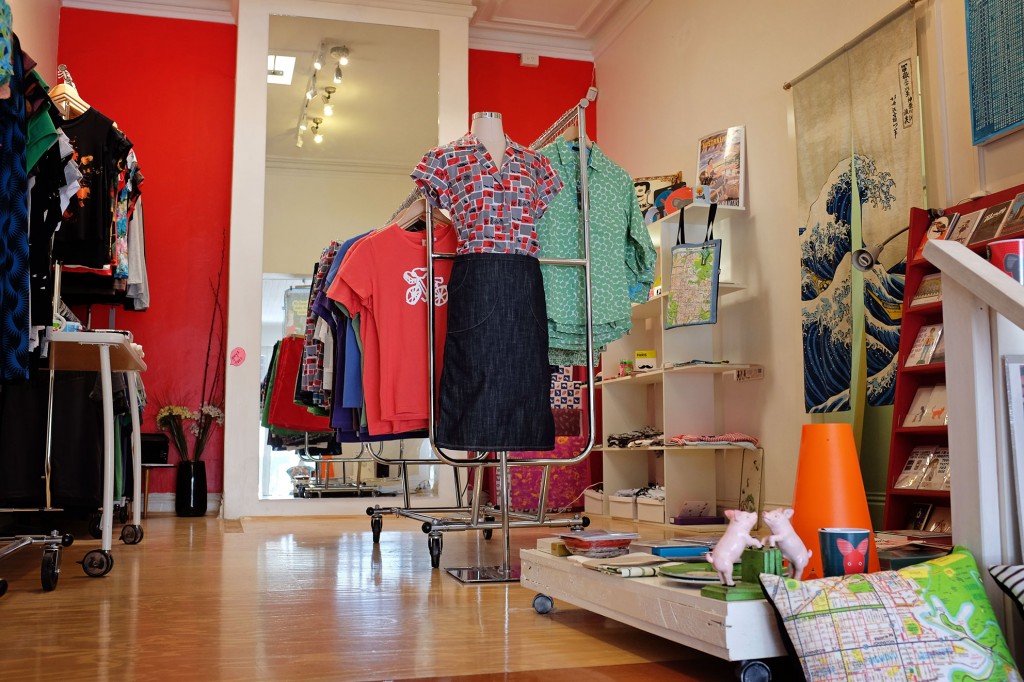 How about tea towels featuring Melbourne icons such as The Skipping Girl, and the dreaded Hook Turn…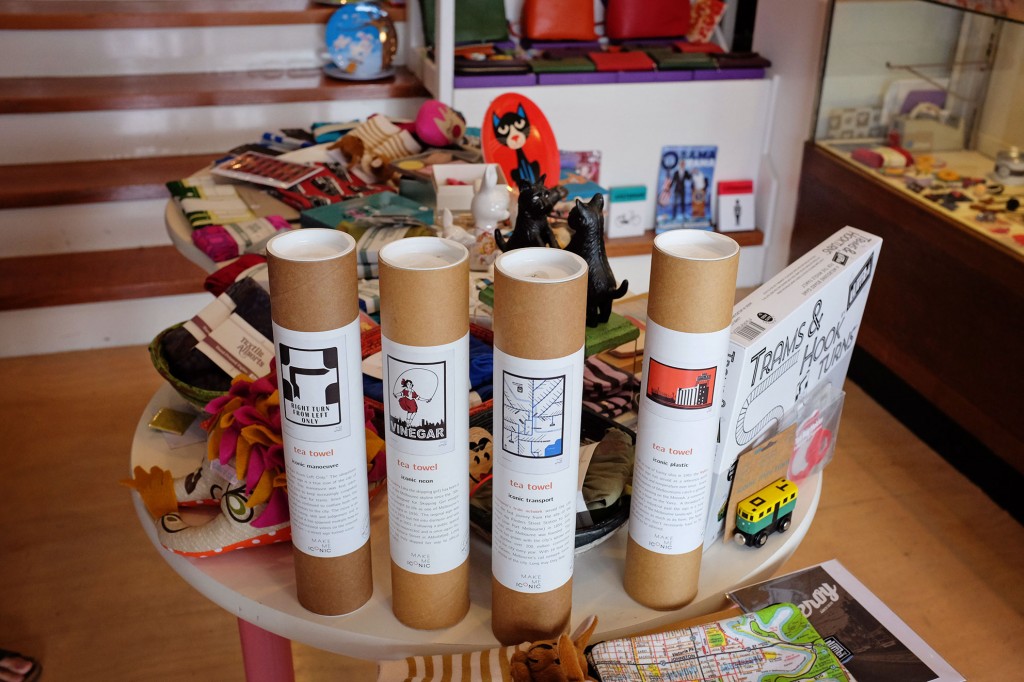 There were some rather divine dresses…currently on sale…so tempted…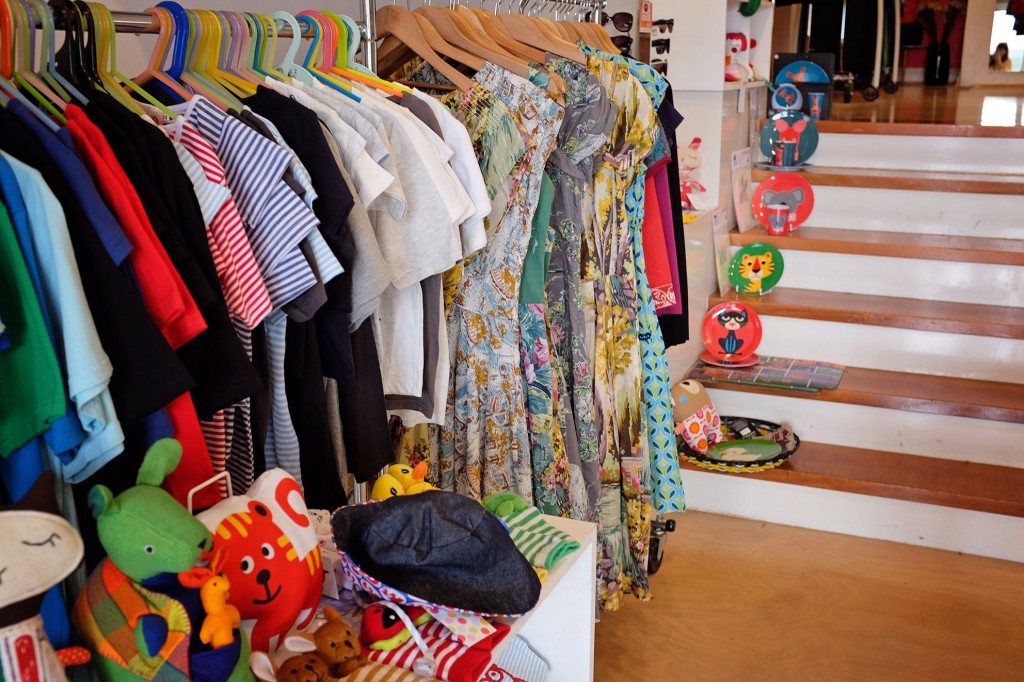 Not real sure about the T-shirt with a rather large spider on it…more than a little scary!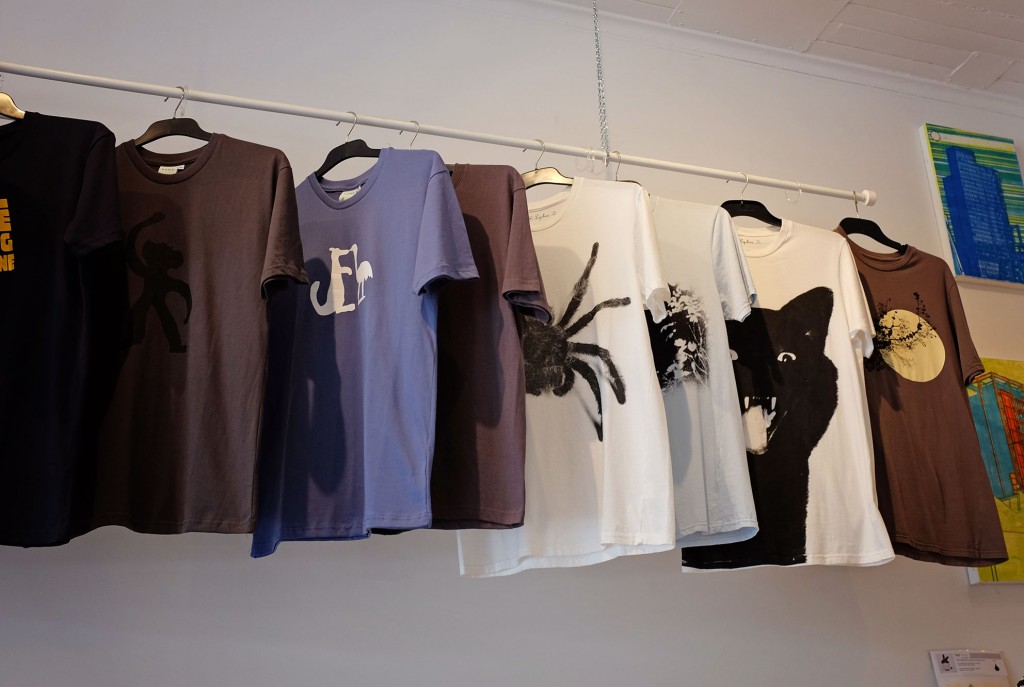 Watches in a rainbow of colours….too hard to choose….!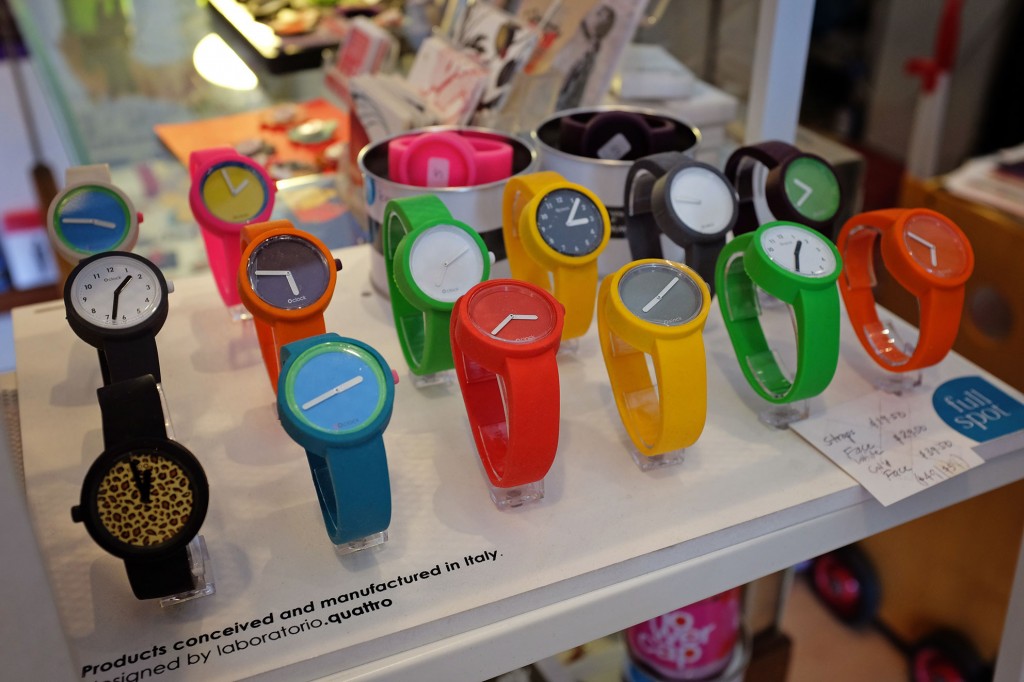 Bright plates and cups for kids…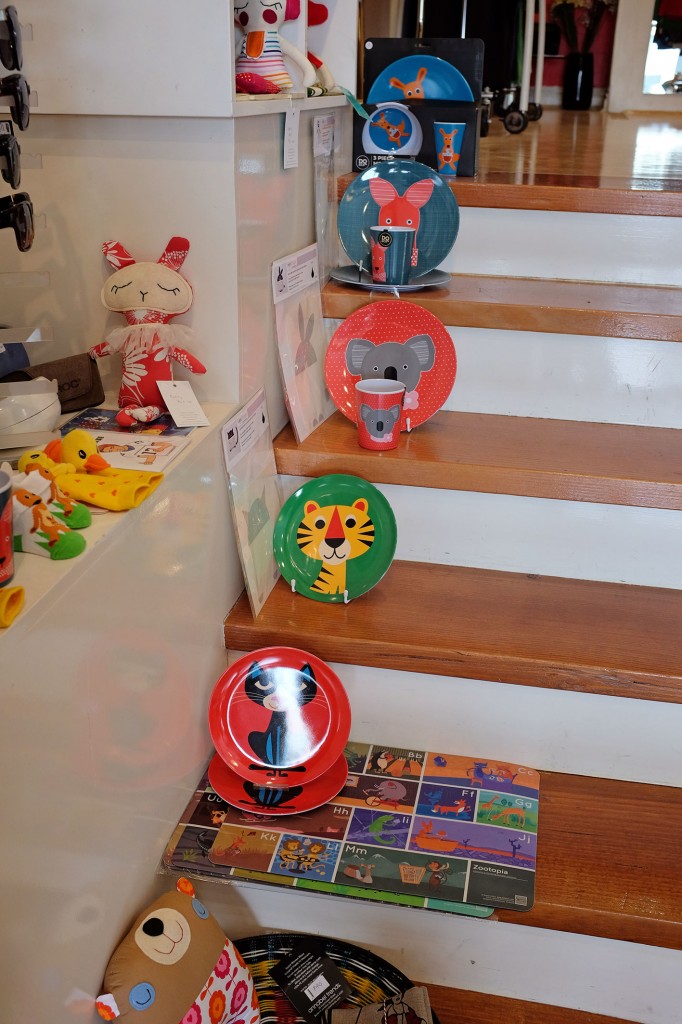 Leather bags, purses and backpacks…and yep, that orange one in the middle…its now mine…don't "need" it but loved it too much to leave it behind!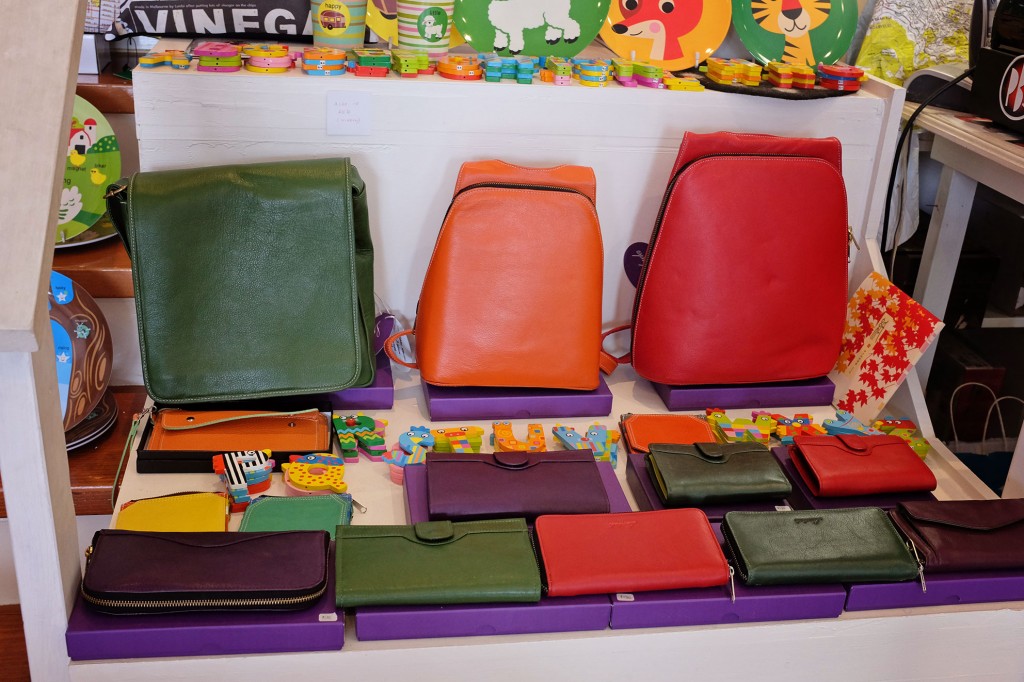 And as we have two of these terriers, had to get these bookends too….these are actually what drew us into the shop as there was a pair sitting in the window….sold!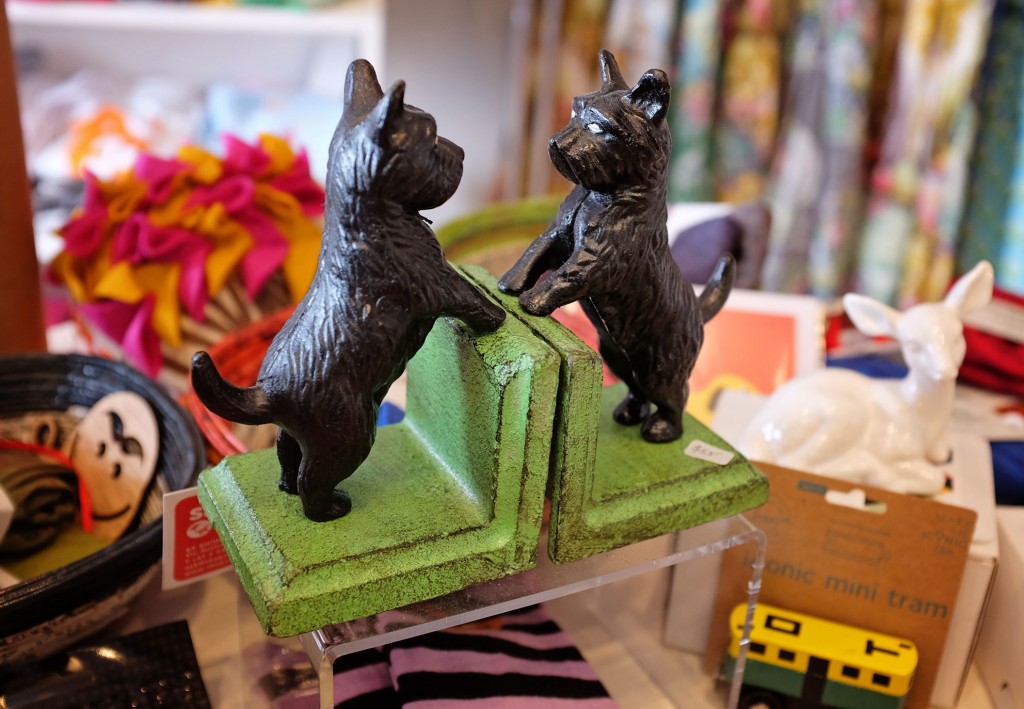 There were other designs available, including pigs and rabbits…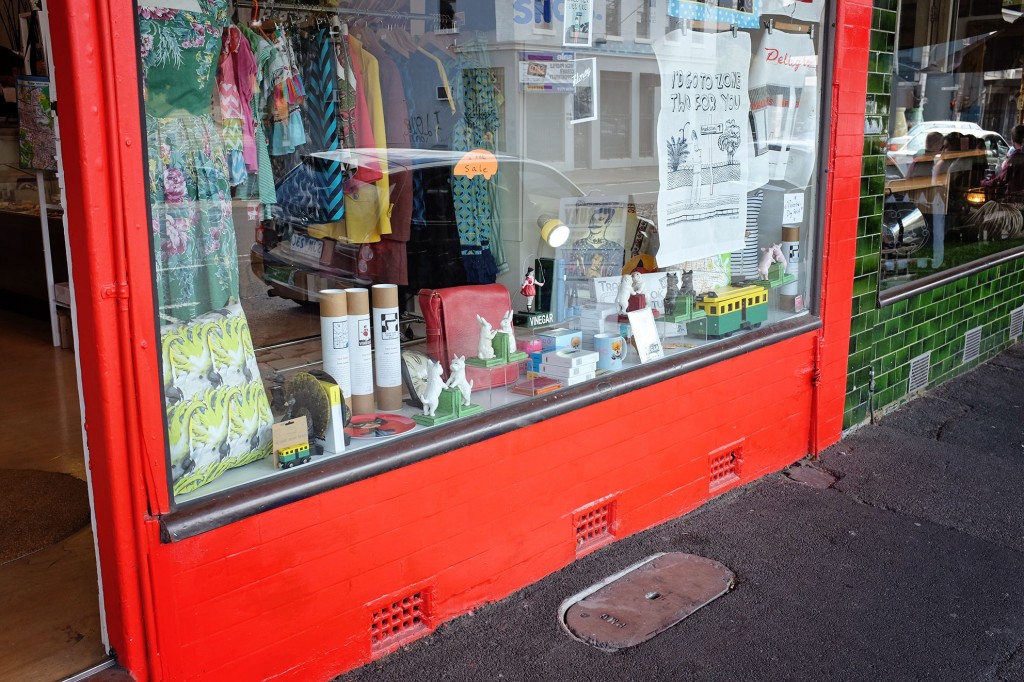 A big thank you to Roberta who made us very welcome while we browsed through the treasure trove!
It was a joy to visit Shopsui, and will definitely be back…I would love to get one of those dresses…
Shop Sui by Sylvia Tai is located at 63 Smith St South, Fitzroy 3065.
Phone (03) 9415 9588 for more information!