I love gadgets, and I love photography….and I have found something that joins these two loves together…
Let me introduce you to the Bigshot camera!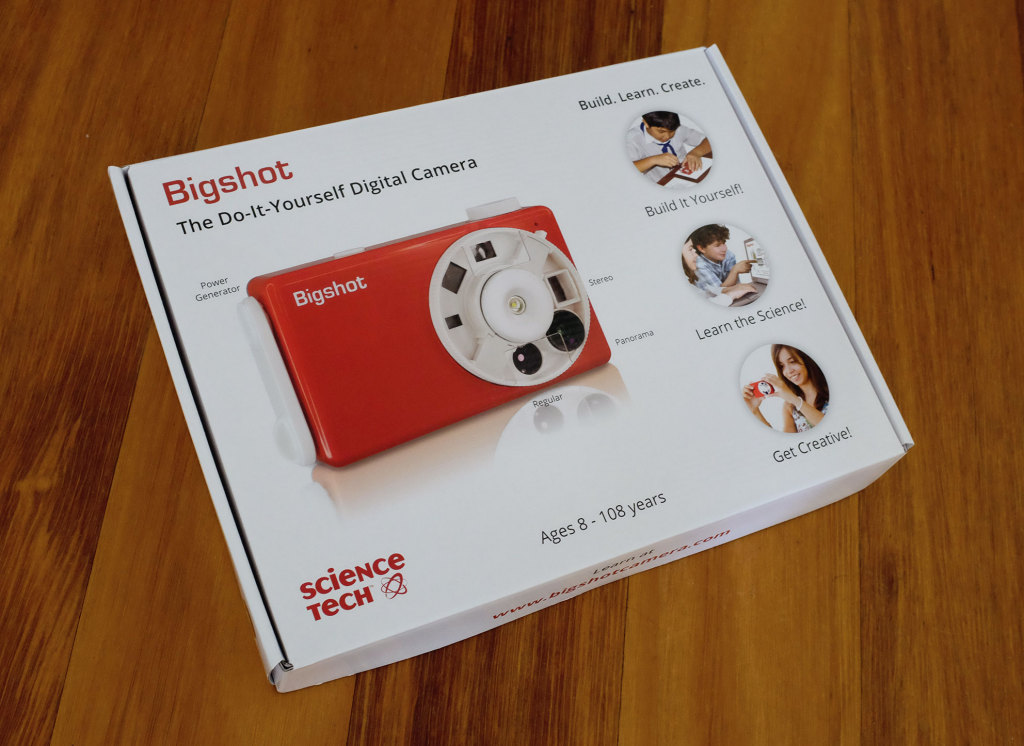 If you just look at the specs of this fairly basic camera, you would be missing the point, as this a camera with a big difference…you actually build it yourself!
I love the whole concept….the Bigshot creates an experience on two levels…by assembling the camera you learn more about the science and engineering behind a digital camera…and once built, it is a fully functional digital camera, ready to take out and start capturing images!
There is also a companion website which allows further investigation into how a digital camera works…what each component does.
This build-your-own camera was inspired by "Born into Brothels", a documentary about poor kids living in the red light district of Calcutta. One of the directors gave each one a camera, and the documentary follows the kids as they learn how to use their camera, and shows how they began to view their world through very different eyes.
The idea was taken up by Shrez Nayar, who is a Professor of Computer Science at Columbia University. The original design was developed in 2006, with prototypes being built in 2009.
In 2011, trials were done with over 200 children to see how the concept would work.
In the same year, Nayar found Kimera…a word made up by combining kid and camera….with the goal of getting a Bigshot into the hands of kids and camera enthusiasts all over the world.
And in August 2013, the Bigshot finally was released!
Kimera uses part of its royalties from sales to donate Bigshots to poor children underprivileged communities around the globe.
I read about the Bigshot months ago, but sadly it wasn't available in Australia…but now it is….you can now find it at the very funky Third Drawer Down shops, and in their online shop.
I was like a kid at Christmas when I finally was able to get my hands on my very own Bigshot….and could hardly wait to get started.
The way the kit is presented in the box is excellent….each component is in a compartment and is clearly named.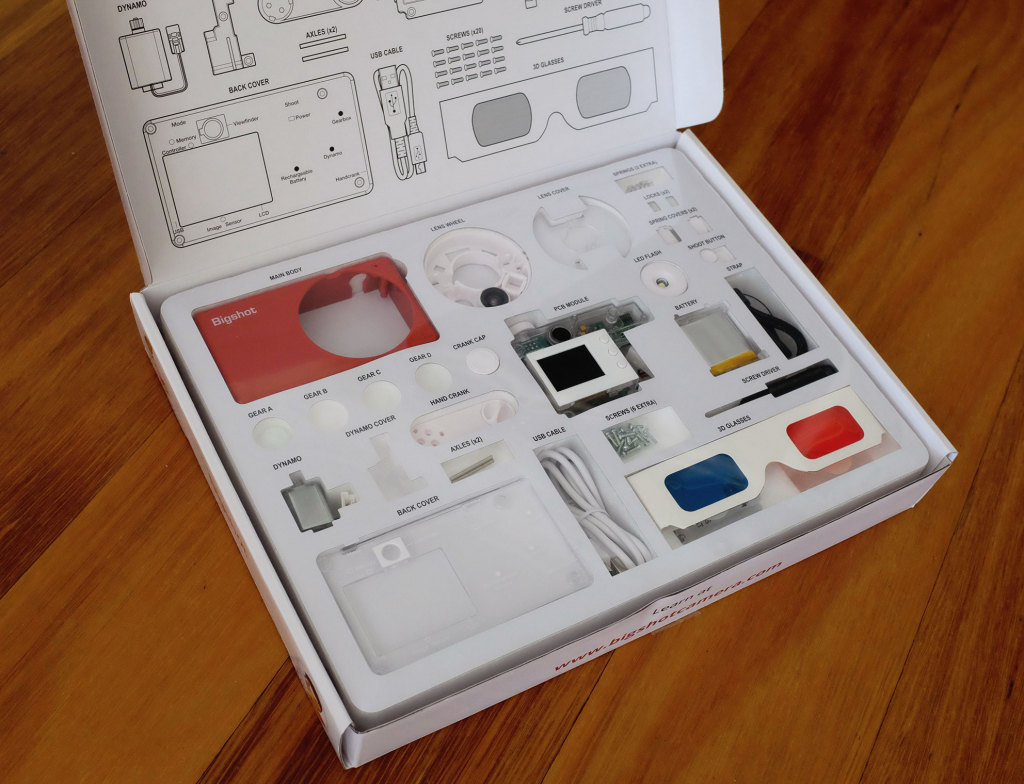 All you need is included, including a rather nifty magnetic screwdriver…and there are a few extra of those fiddly items such as the screws…just in case!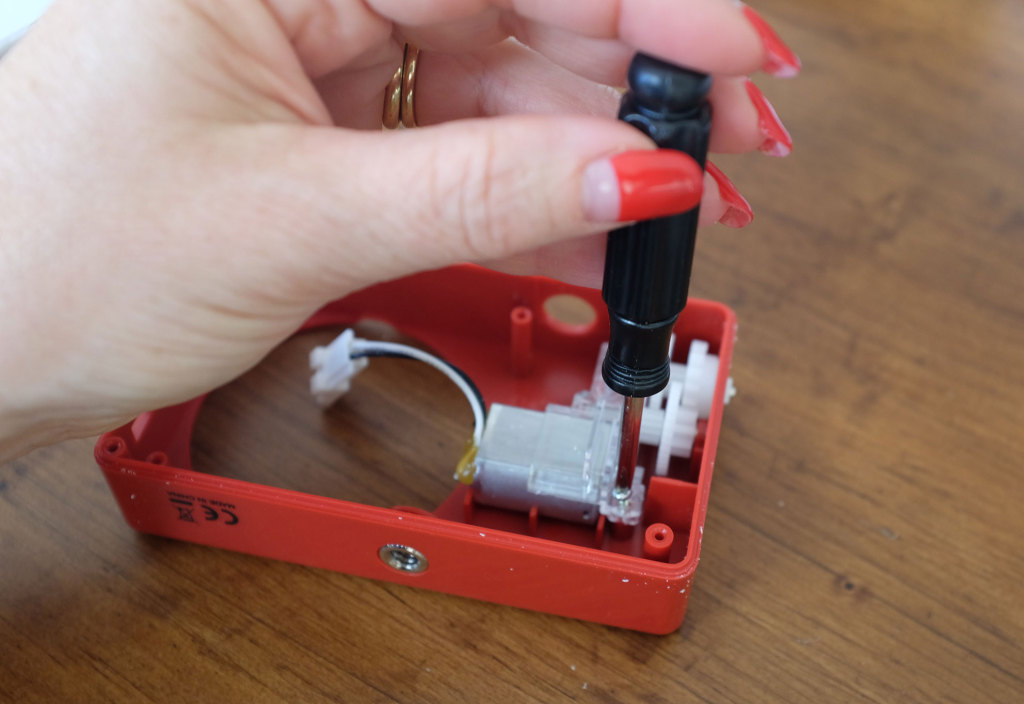 The instructions in the manual were clear and easy to follow…I took about 45 mins to build my camera, which included taking images and notes about the process.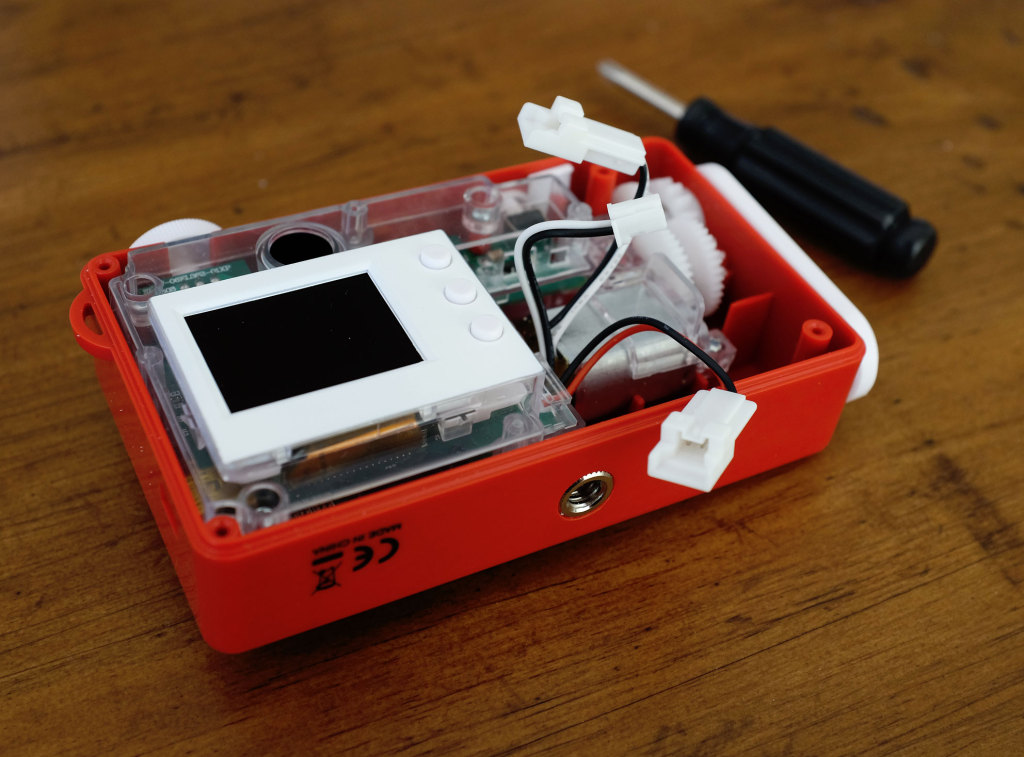 I got a thrill when I turned it on the first time…and it worked…..I mean, I actually built a camera!
The Bigshot is not an all bells and whistles camera….there is no zoom, and at 3mp it is pretty low res by today's standards.
But don't be deceived…there are still plenty of features packed into this little red box!
It has a flash which can be on auto, on or off, a small LCD screen and has three different modes….regular, panoramic and 3D…..which can be selected by turn the dial on the front.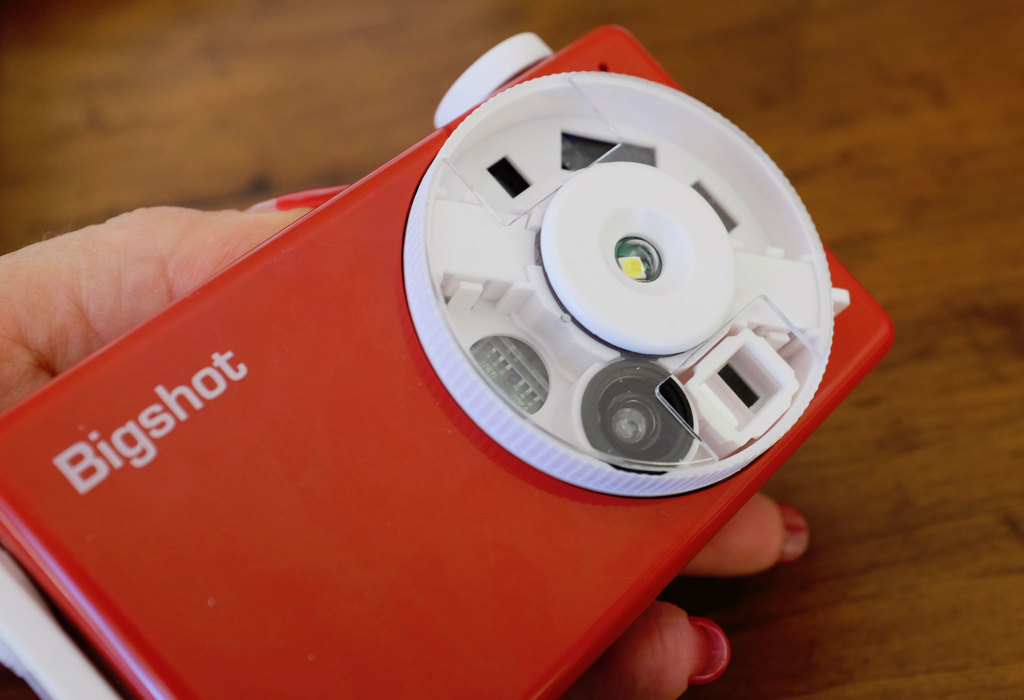 And the kit even comes with 3D glasses!
The storage is internal with room for 120 photos.
Bigshot is powered by a rechargable battery…via USB….or you can top up the power by using turning the hand crank on the side…how clever is that!
To download your images off the camera, you need to use a computer….Kimera provides free software which is available for Mac or PC via their website.
I just plugged the Bigshot into my computer using the provided USB cable, and accessed it as an external drive.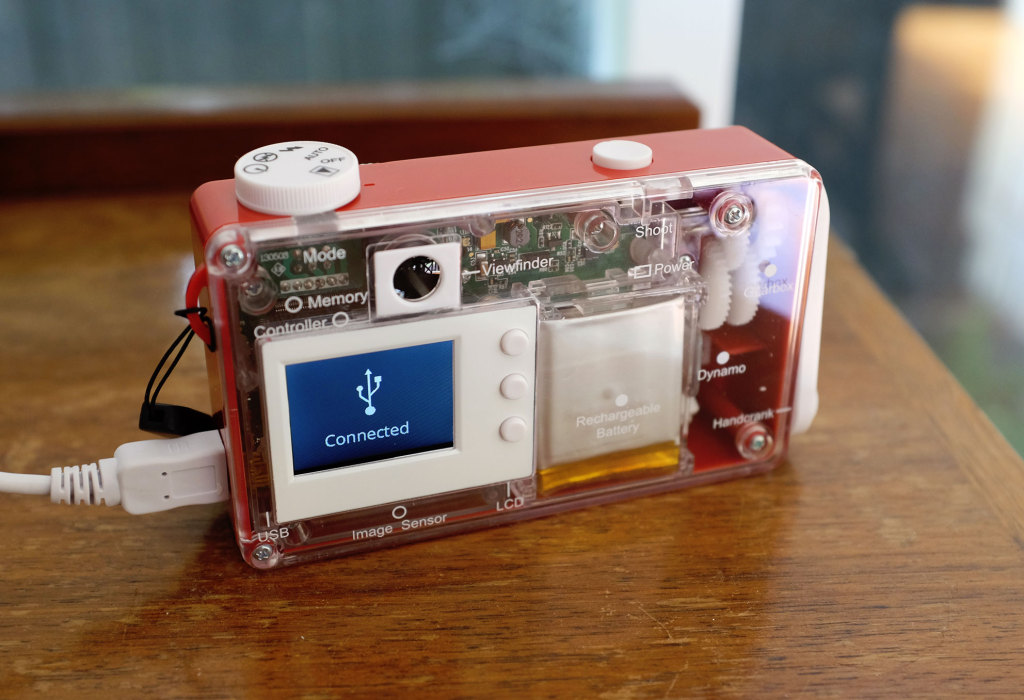 And I have to mention that the manufacturer of the Bigshot…EduScience…has fantastic customer service. Although the camera itself worked fine, unfortunately the flash component didn't work in my kit, so they quickly sent a replacement via Fedex from Hong Kong!
And it now all works beautifully!
So what sort of images can you get with the Bigshot?
Here are some quick examples…with no filters…."straight out of camera"!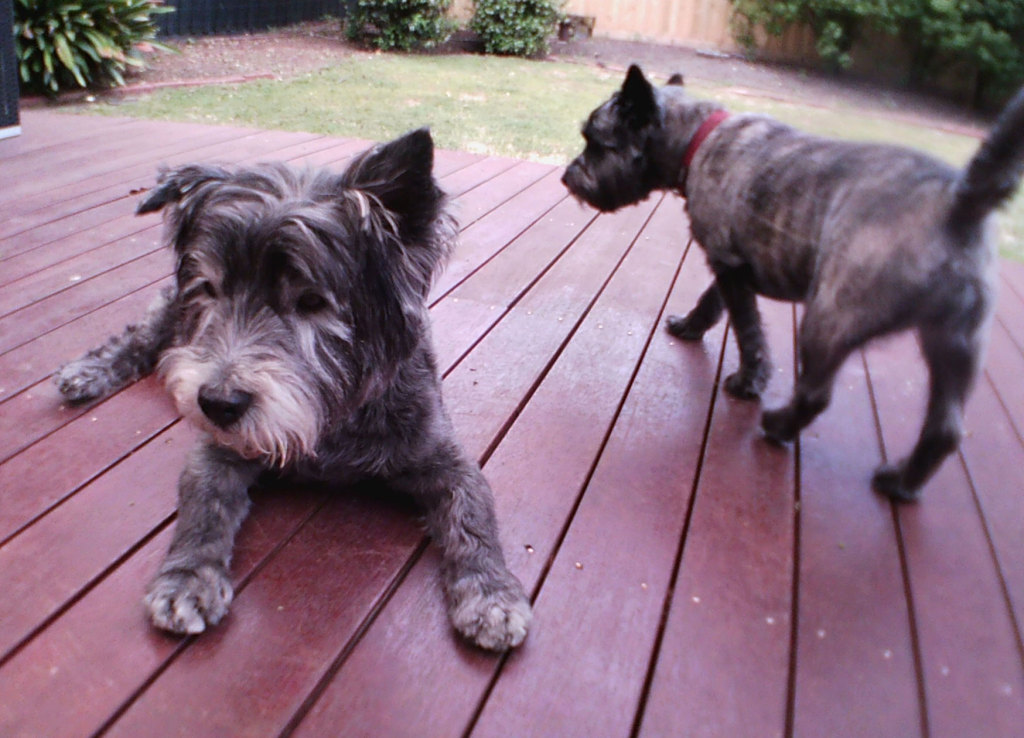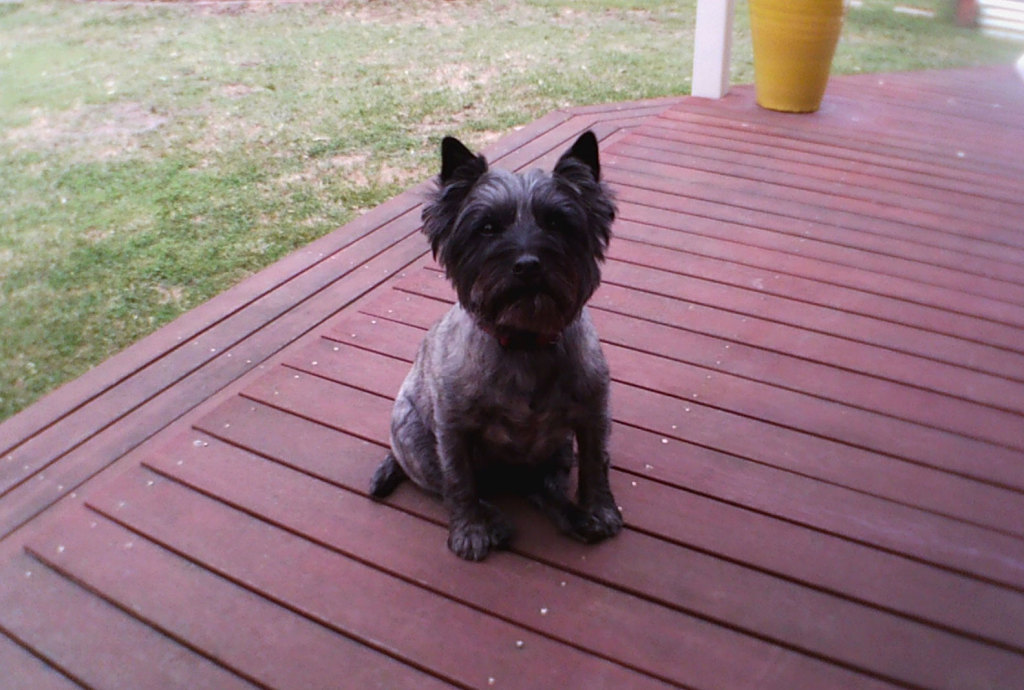 I learned that it doesn't handle being too close to the subject…I have got quite a few blurred ones that way…it does have a very soft focus…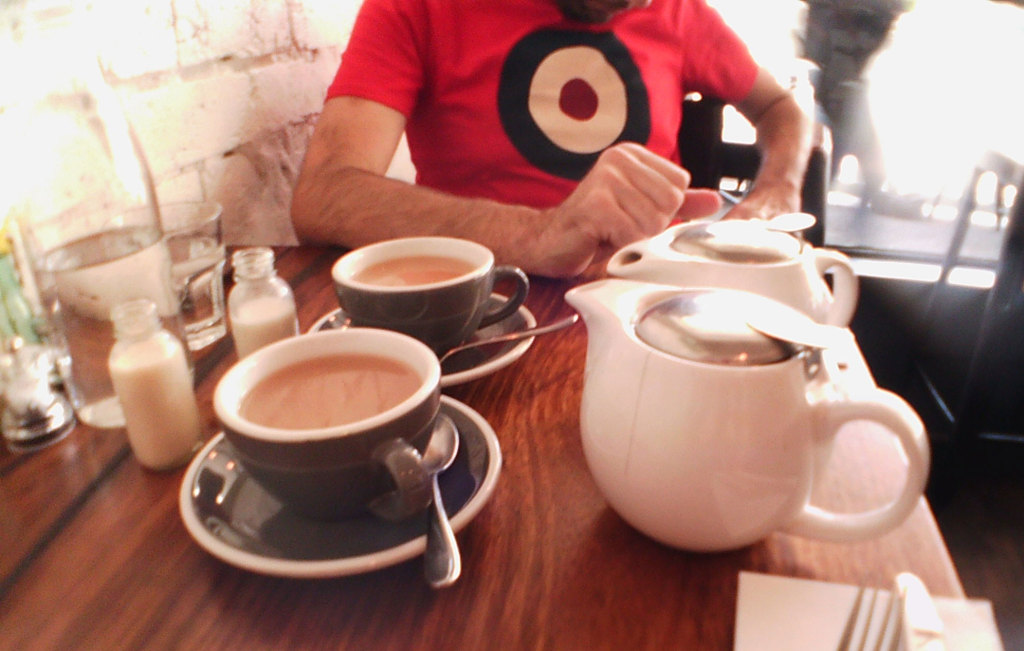 I took this one in a very dark room, with no flash…had a surprising effect!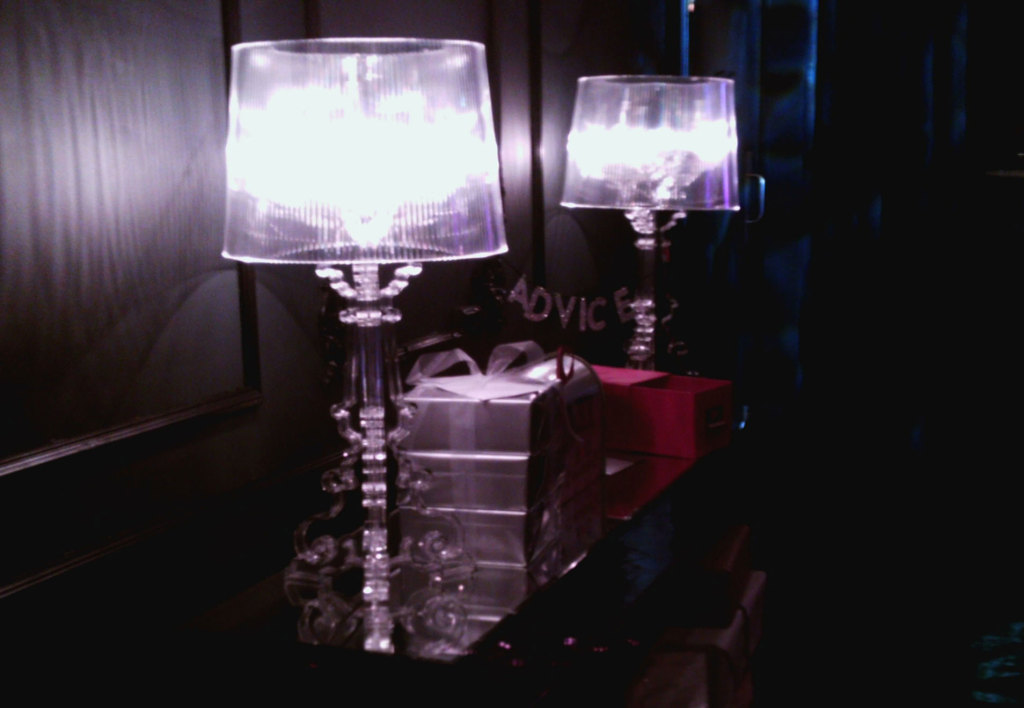 The Bigshot camera would make a great quirky gift for the keen photographer in your life, or for a kid who loves knowing how things work.
It is also great for use in the classroom situation…the kids can learn all about how a digital camera works by building their own, and then they could go out on excursions to take photos using their cameras.
And each Bigshot purchased helps Kimera to get cameras to underprivileged communities for the kids to enjoy!
A perfect gadget!
I bought my Bigshot from Third Drawer Down in Fitzroy (AUD$105).
To find the Bigshot in other countries, please click here to go to the Bigshot website for more info!
Please note: this is not a sponsored post! My opinions are, as always, totally my own!