For those who don't know, Mackie is our sock cat, created with love in Hamburg, Germany by Jess from Gus and Ollie.
My husband and I are both Geelong Cats (AFL) supporters, and wanted a mascot…so Mackie got his name from one of our favourite players, number 4, Andrew Mackie!
He has done a few things since arriving to live with us, such as going to his first AFL game, visiting Skilled Skadium (the home of the Cats) and hanging out with Half Cat!
I decided it was time for him to see more of this big vast land he now calls home…and no, I don't have any issue with tucking him into my bag and showing him the sights!
I guess I am really just a big kid at heart!
So one blue striped sock cat joined us on our trip to Sydney, and went on his first real flight…one that he wasn't packed away in a mail bag…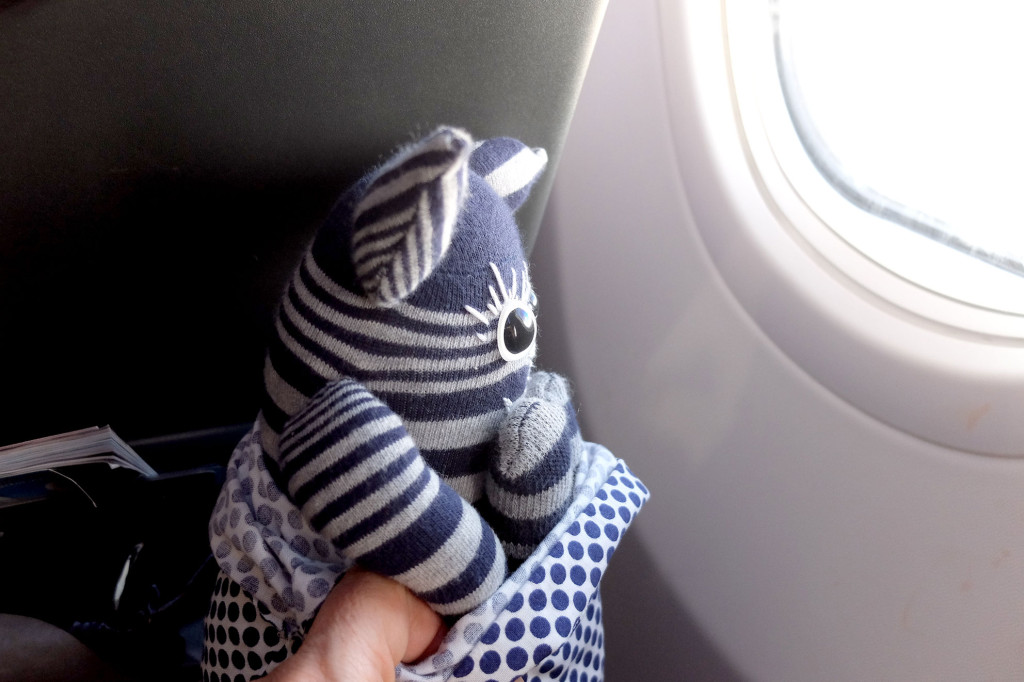 Once we arrived and settled in, he supervised my husband's practice…we were in Sydney for a brass band contest…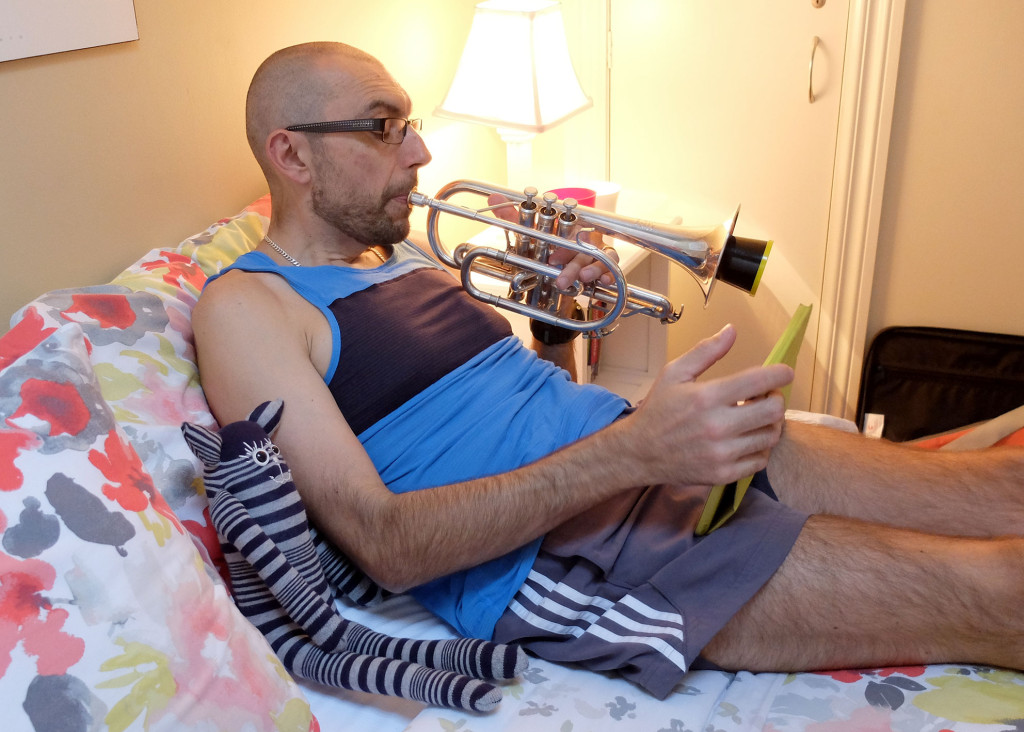 He was a good navigator…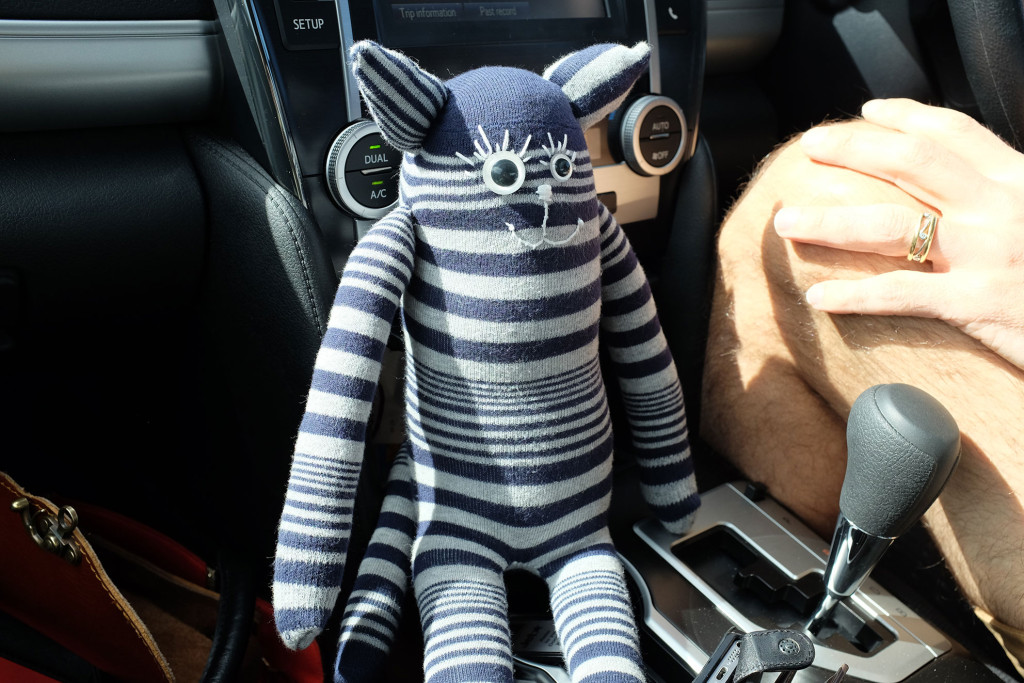 And he just hung out in my bag…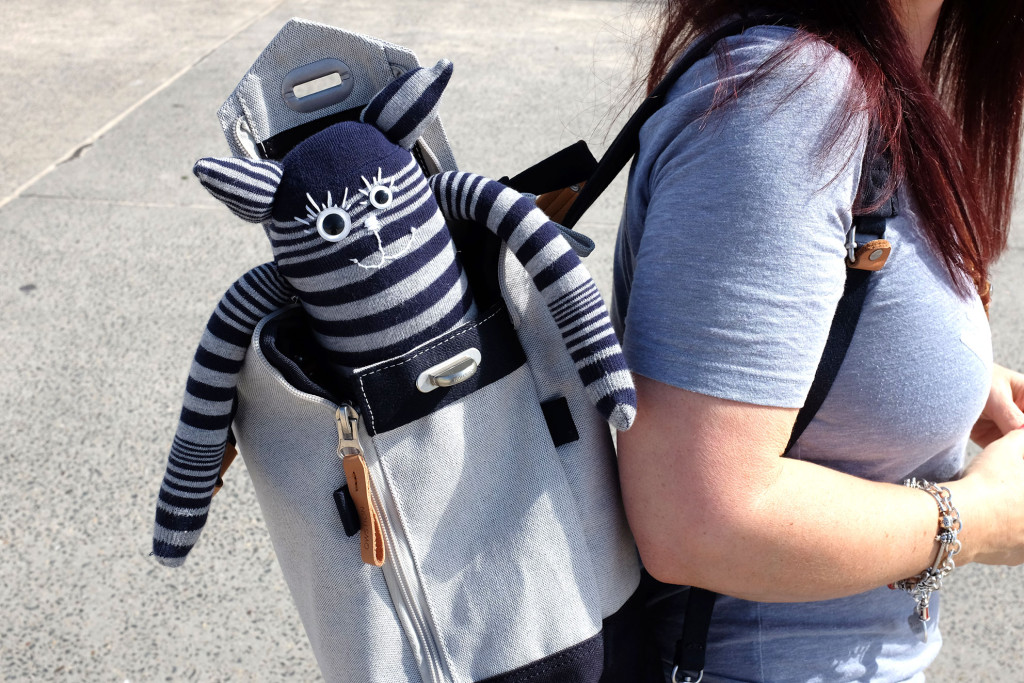 He checked out the local sights…this was taken under the Sydney Harbour Bridge…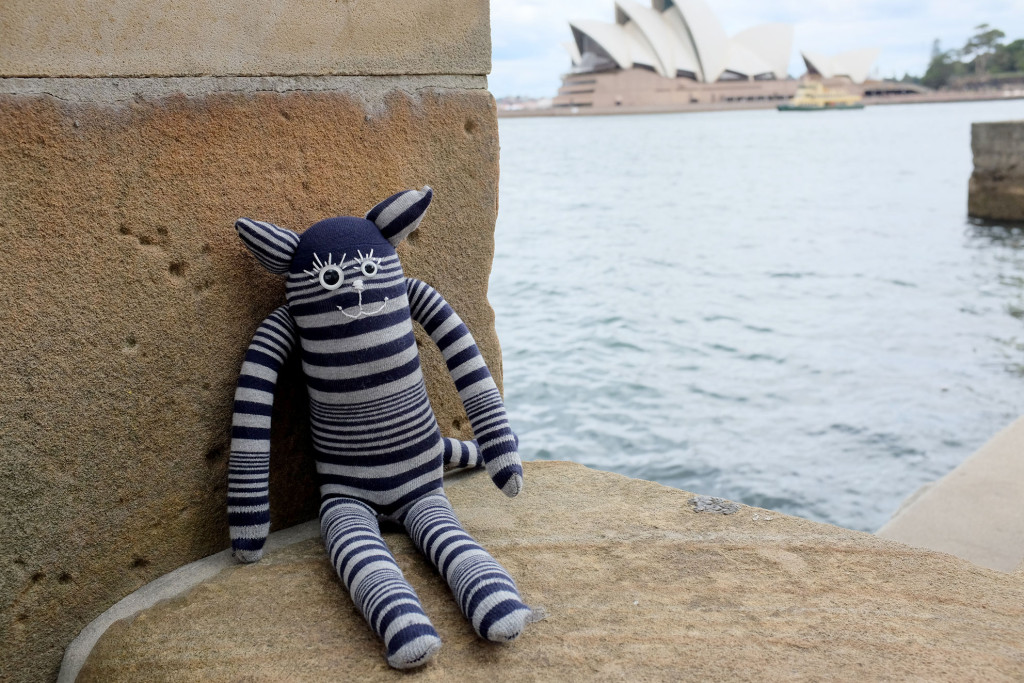 Joined us for tea at The Tea Cosy in the Rocks…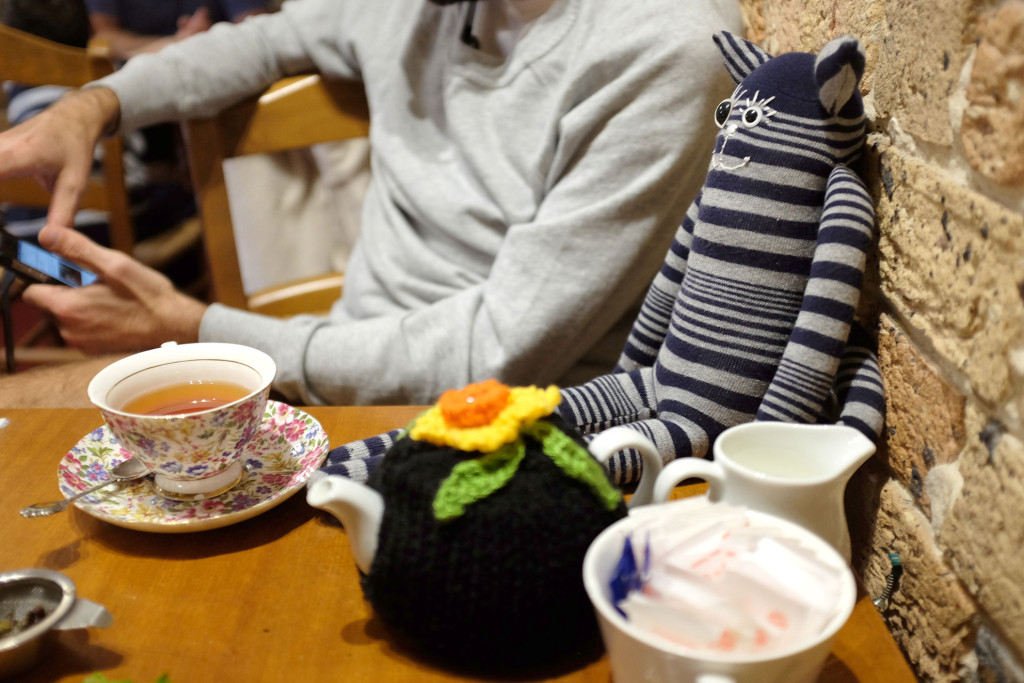 And brunch at The Fine Food Store..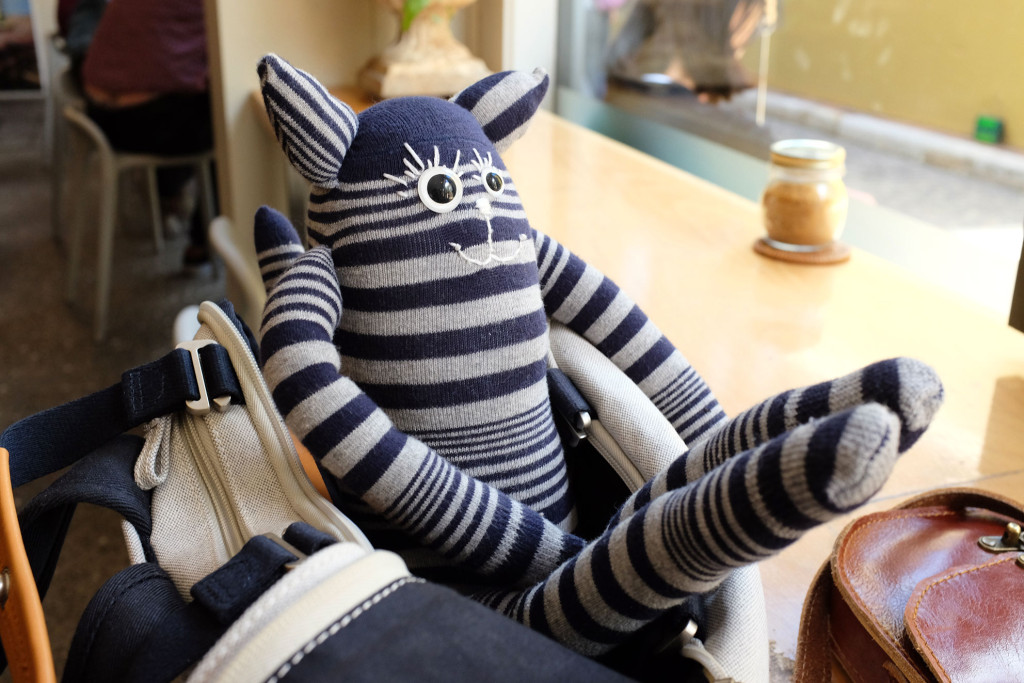 He even went with us to Bondi for some sun and salt air…no swimming though…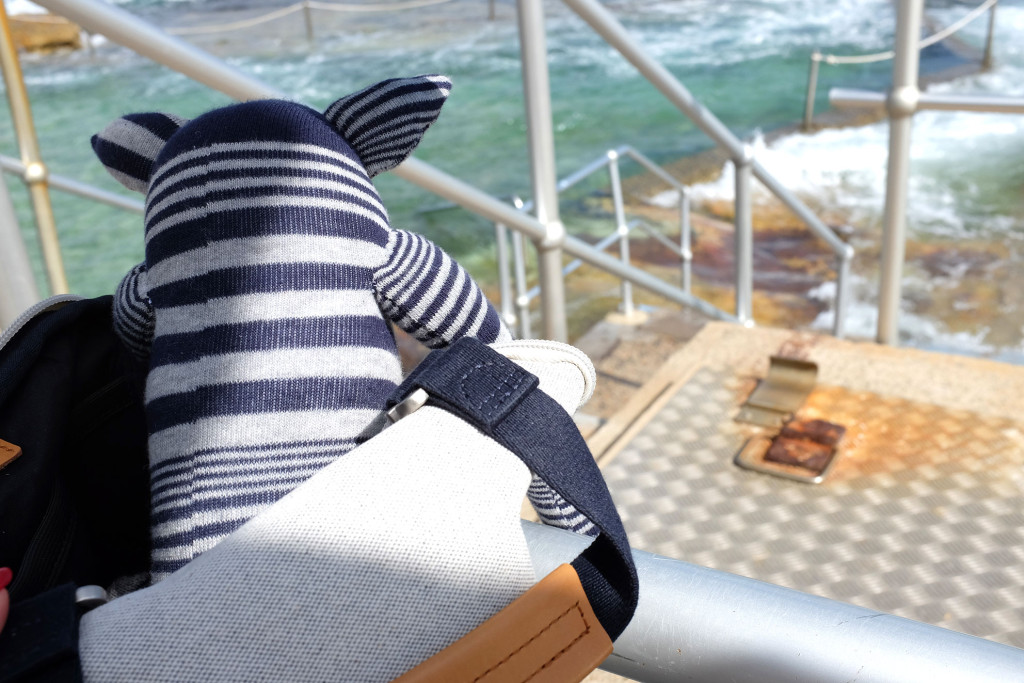 And checked out the beach in Manly….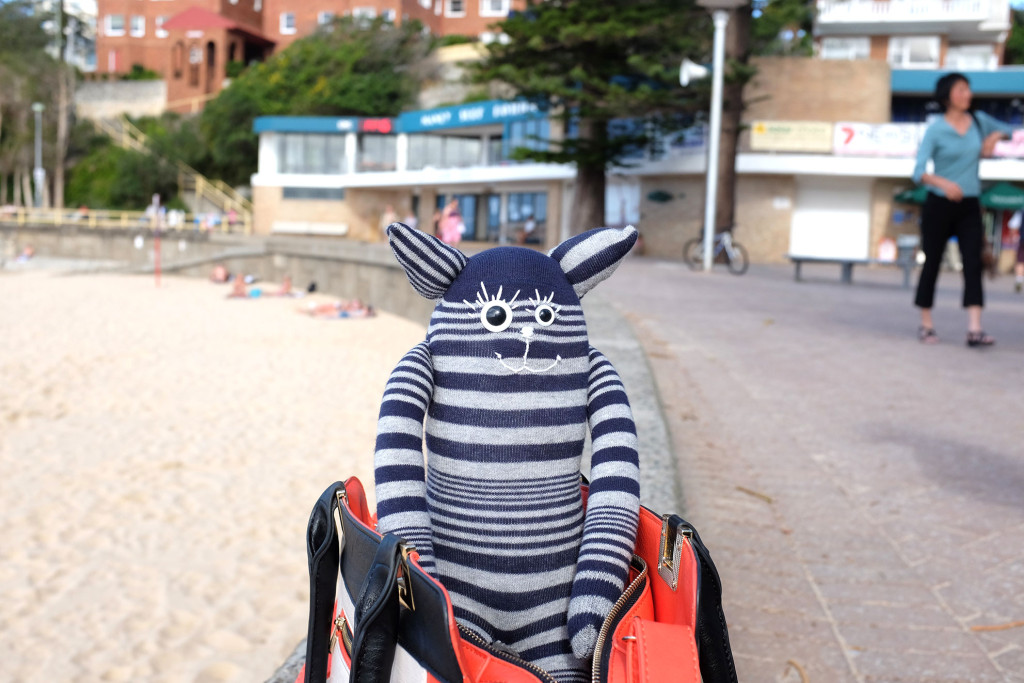 I think he liked the look of a seaside lifestyle…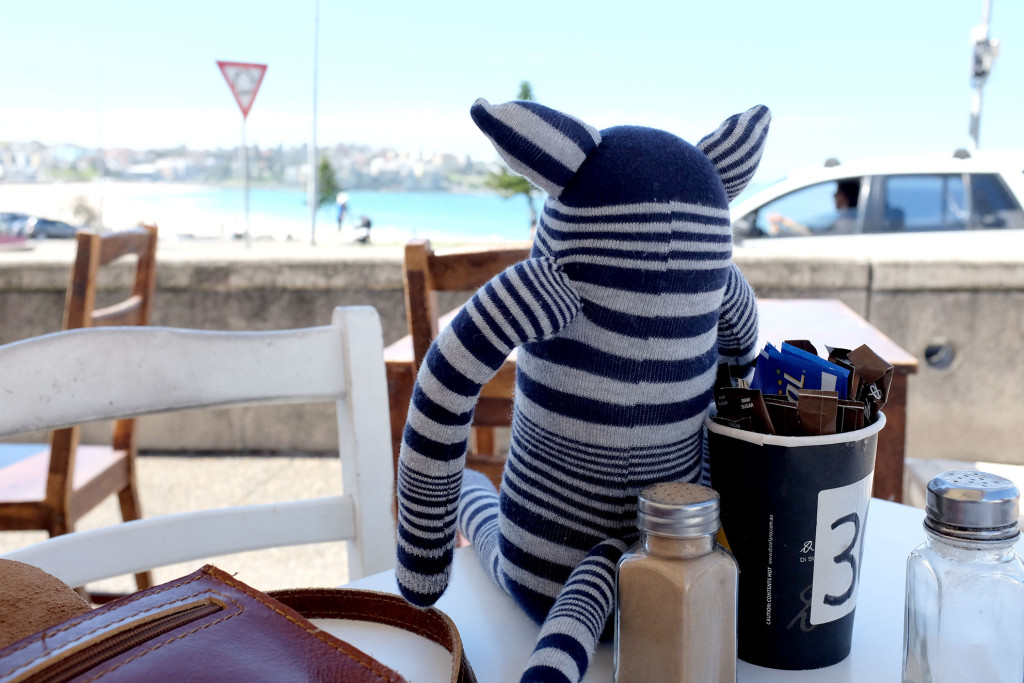 But all too soon it was time for the flight home…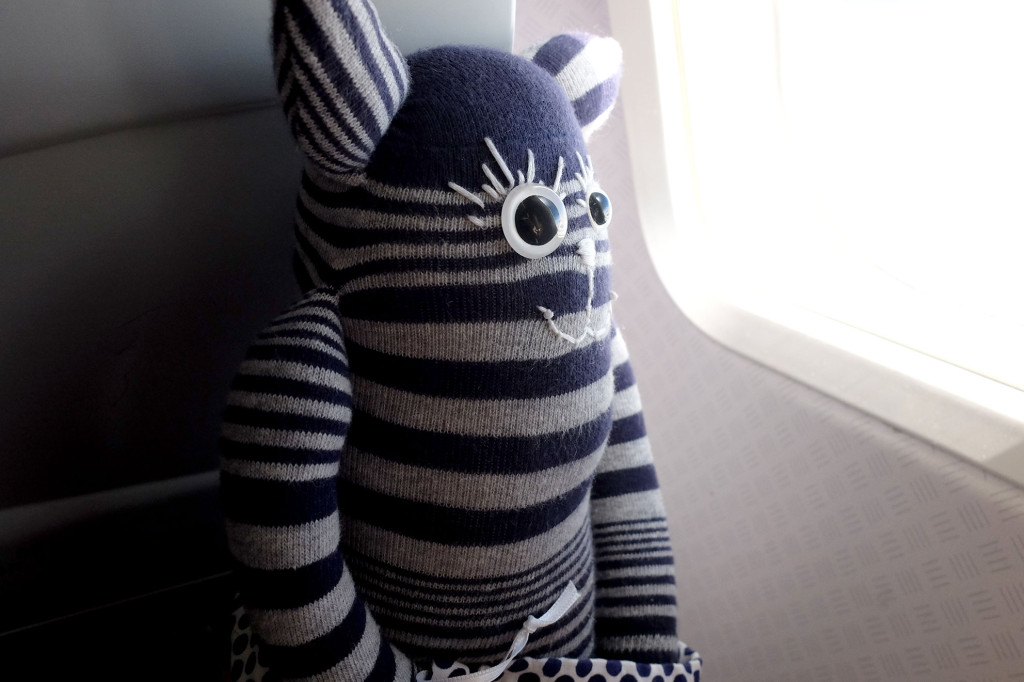 Mackie is now back settled in his usual spot, in a corner where he can watch everything going on…the Cats had a win yesterday so he is happy…although his namesake didn't play due to injury.
I wonder what his next adventure will be?
Do you travel with a mascot or a lucky charm? Share in the comments below!