As regular readers will know, we headed up to Sydney over Easter for a brass band competition, and a short holiday.
The competition was being held at the Seymour Centre, in the Sydney University, so I searched for some accommodation nearby as we prefer to stay in self contained apartments/houses with full kitchen facilities.
After a few queries, I was put in contact with Angie's Apartments, in Newtown and it sounded like the perfect location for what we needed…and it was!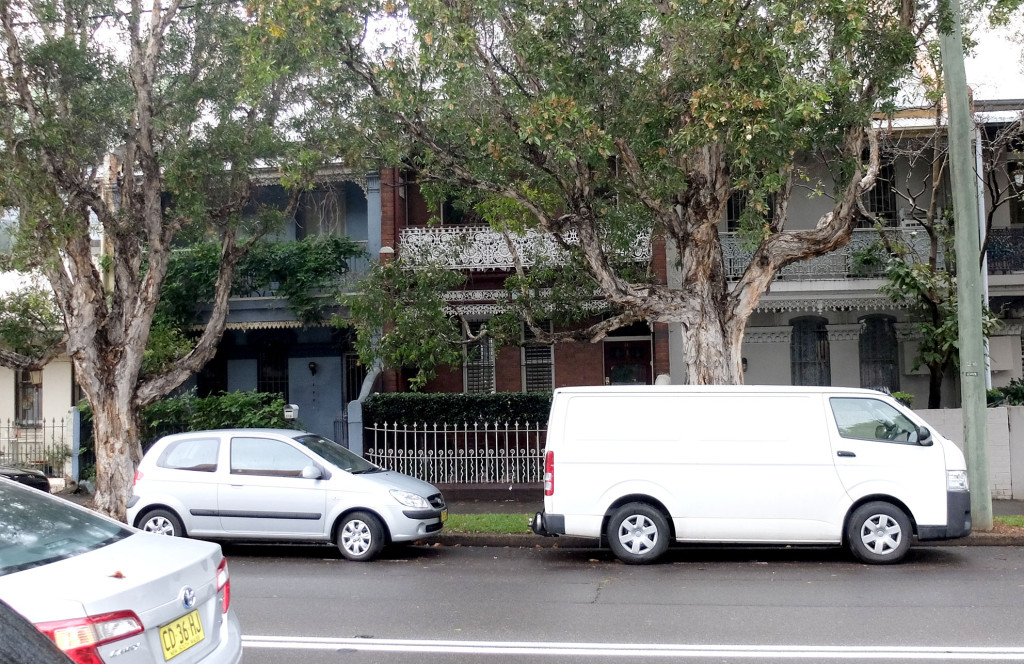 Angie's Apartments is run by Angie and Alan, who also live in the three story terrace house….there are two types of accommodation available…the Studio and the Garden Apartment…and we got to try out both!
Our first night in Sydney was spent in the Studio…a small attic area with it's own ensuite…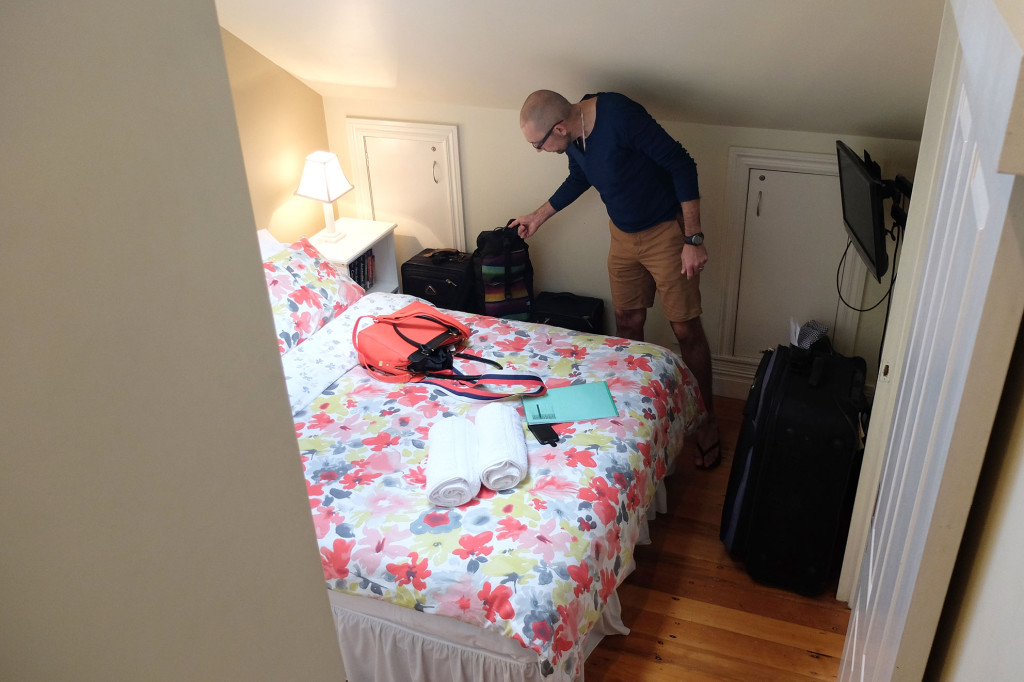 The Studio doesn't have a kitchen, but there is a microwave, kettle, toaster and a small fridge….and a air conditioner…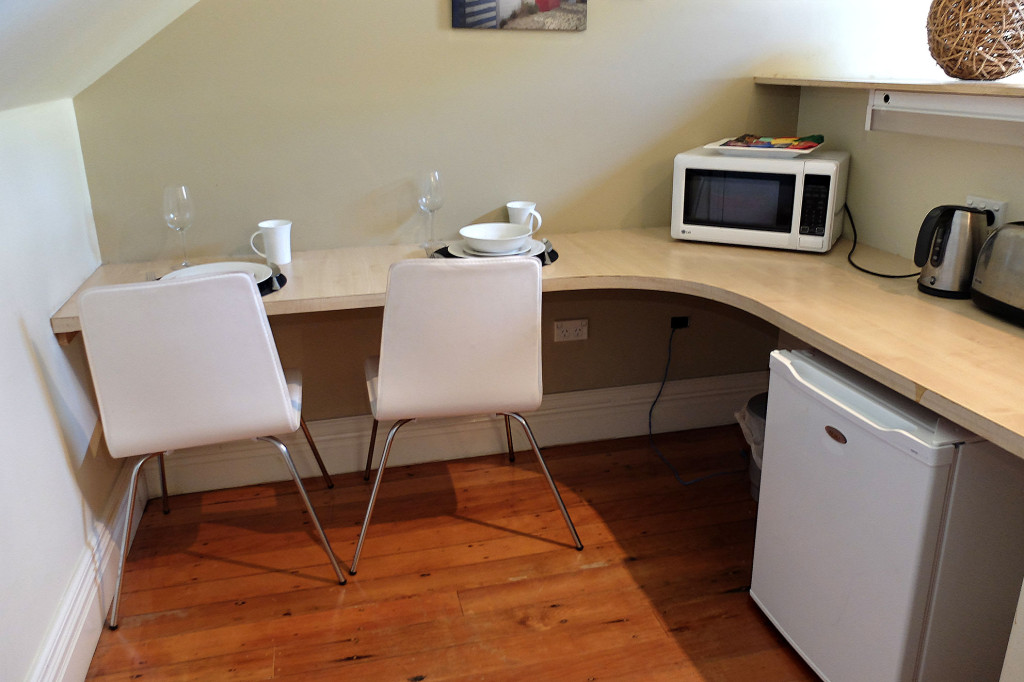 I loved the big skylight in the roof which you can open and let fresh air in…however, you do have to remember to shut it if it rains, otherwise you will end up with a very wet bed!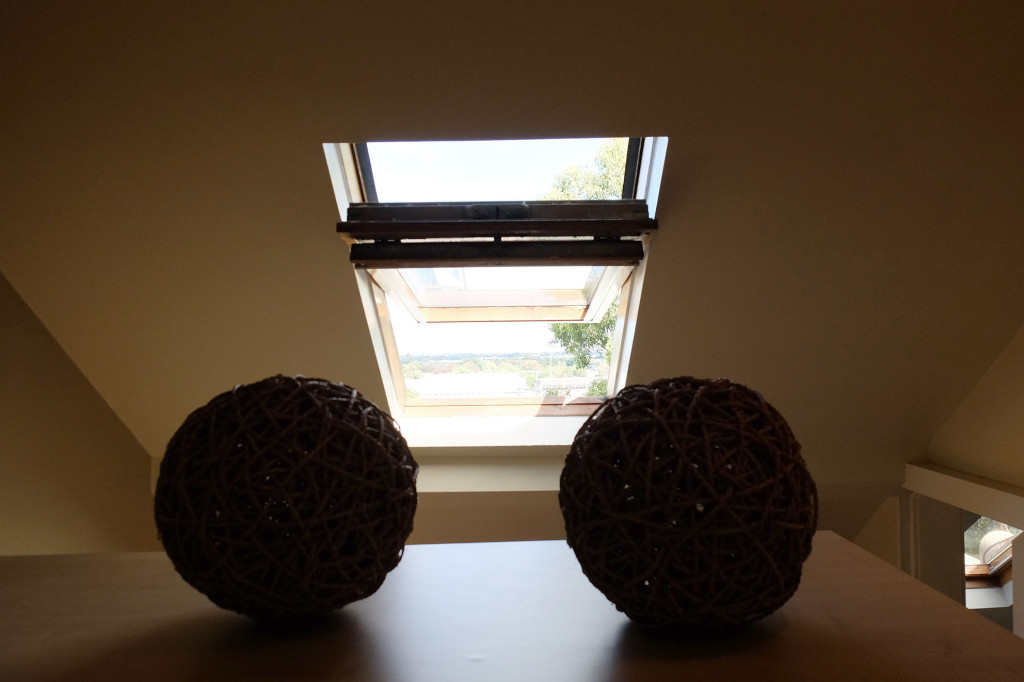 The major downside with the Studio is you have to climb up three or so flights of stairs, and then there are five steps up to the kitchenette/bathroom area…fine for us, but not so good for those who are unable to cope with stairs.
We have to thank Alan, who not only helped us with getting our cases up the stairs, but also moved all our stuff into the apartment the next morning while we were out. You couldn't ask for a better host!
And so from the second day onwards, we were in the Garden Apartment…this is a narrow, self contained area that is accessed via a locked gate from the back lane.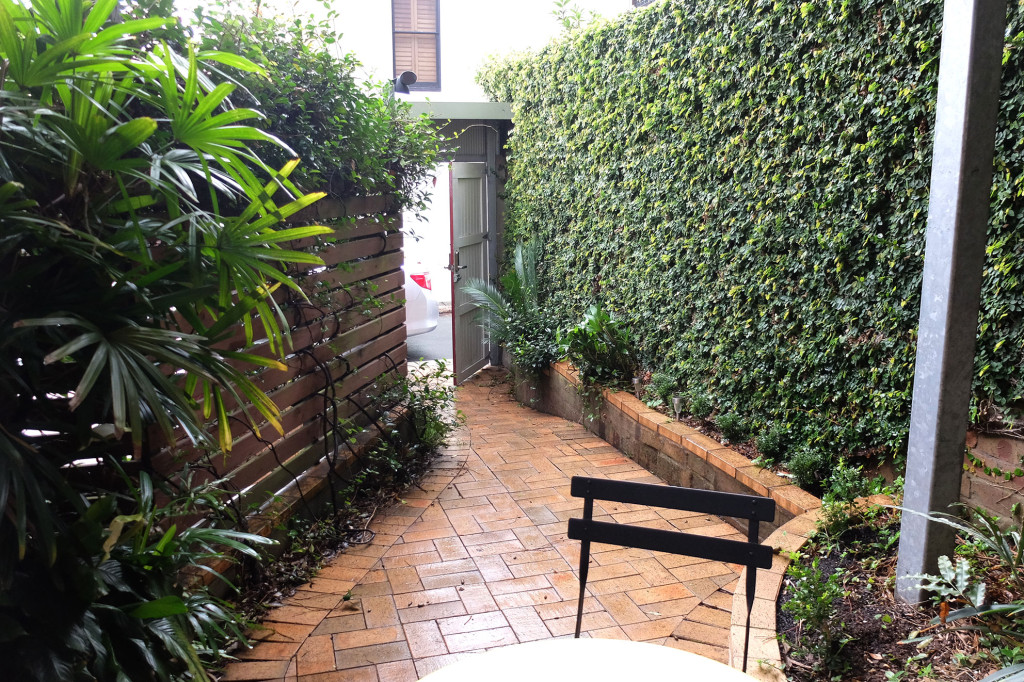 You enter into the fully equipped kitchen…
Then walk through a galley type bathroom area into the lounge…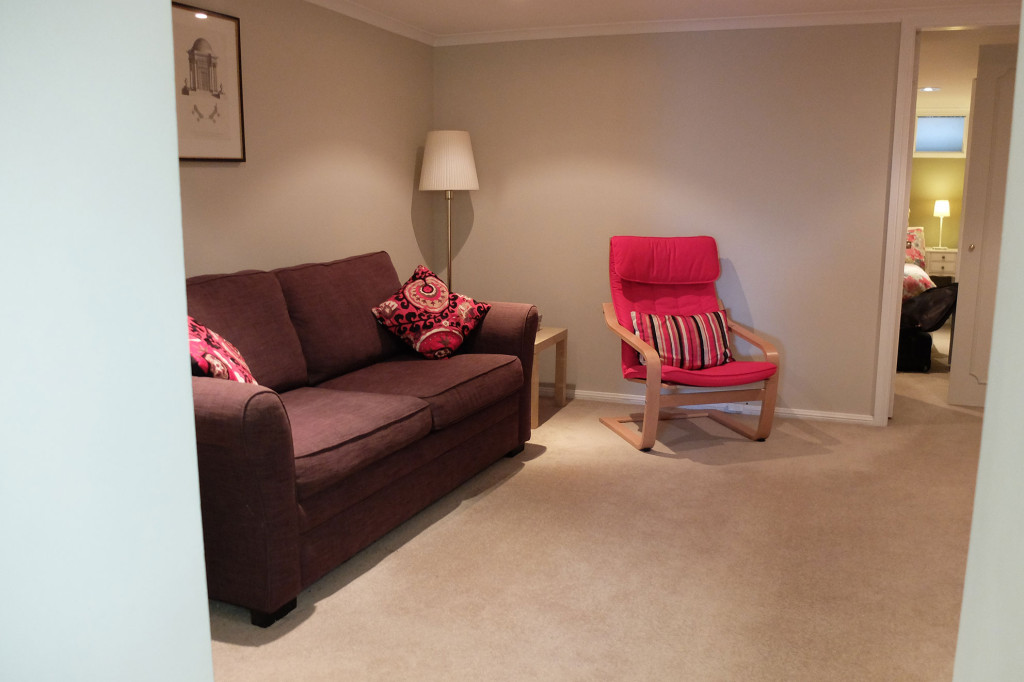 And then onto the bedroom…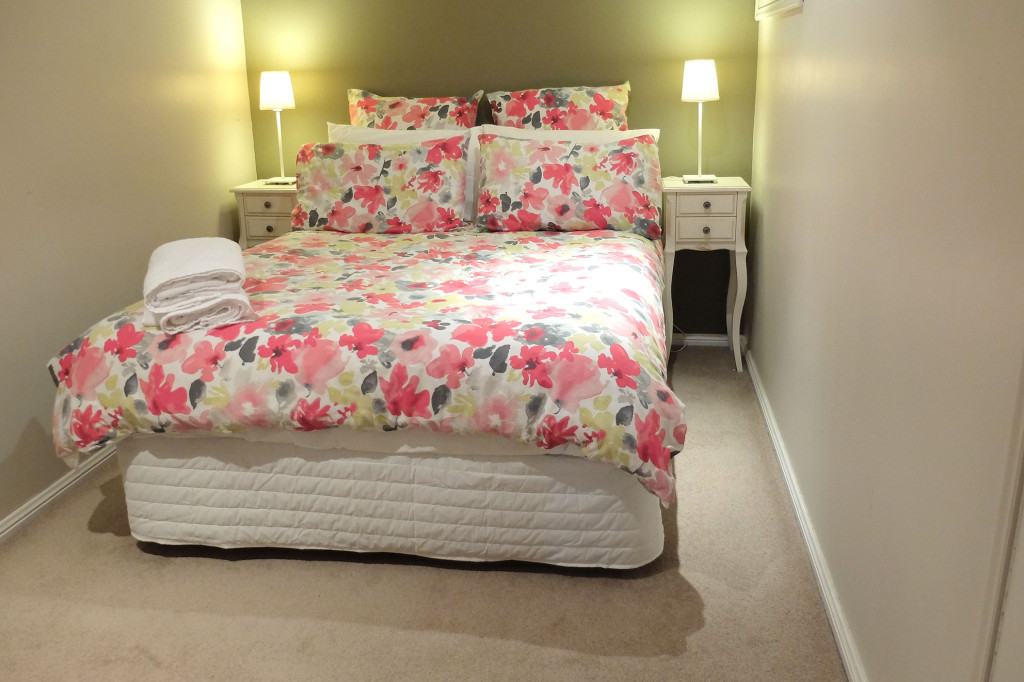 The Garden Apartment is very comfortable, with everything you need…there is even a washing machine in a cupboard outside the front door, plus a little garden area…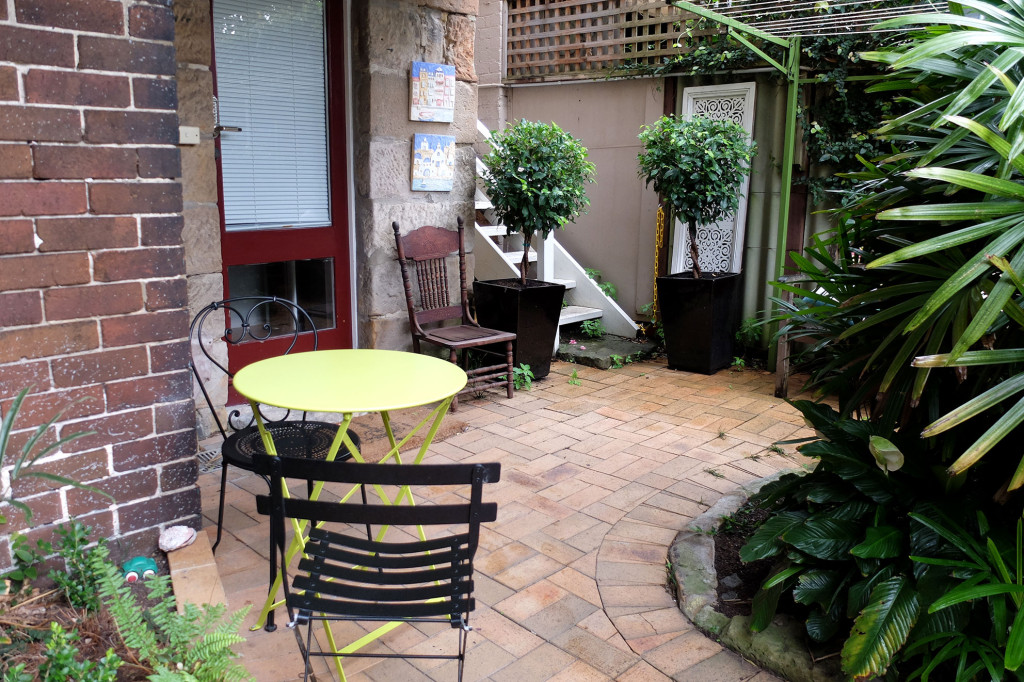 It is listed as sleeping four, utilizing a pull out bed from the couch, but I think you would be falling over each other…however, it is a perfect size for couple, or a family with small children.
There is one downside though…this accommodation is located at the bottom of the house, with the owners lounge/kitchen etc directly above.
Which means you can hear all the conversations, TV noise and footsteps when the owners are home..and if they have visitors, it can get even noisier.
However, it wasn't too much of an issue for the 9 nights we were there, but it did make it a little hard to get to sleep when we needed to go to bed earlier, and the TV was on upstairs, right above the bedroom.
The other thing which was a little tricky was the lack of parking in the streets…we had a hire car, and we had to keep remembering to move it during the week as parking is limited to 1hr or 2hrs…up to 10pm in some parts!
But the location itself is brilliant, especially if you don't have a car…a short walk to a railway station, and not far from the Royal Prince Alfred Hospital and the University of Sydney.
And King Street is packed full of restaurants and shops (including lots of vintage!), plus essentials such as supermarkets and chemists.
We walked into the city a couple of times, which took under an hour depending on where we were headed…it's a fair walk, but we enjoyed it as it was good way to experience the bohemian area of Newton and surrounding suburbs…and you avoid having to deal with the traffic!
Angie's Apartments provide clean, comfortable accommodation in a great location with friendly, helpful hosts,  and we would recommend them if you need to stay somewhere in the Newtown/Enmore area.
Please note: this is not a sponsored post! My opinions are, as always, totally my own!
To find out more about Angie's Apartments, click here to visit their website!