We are currently attending the Australian National Brass Band Competition, which is being held in Sydney.
Every year, bands converge into a location, to compete in various grades, in the hope to be victorious as Australian champions.
As always with these contests, there is a lot of waiting around, which allows for some socialising and catching up with other bands who we only see at Easter.
And this year, there has been a particular topic which has been hotly discussed in foyers, at rehearsals and the local pubs…and that is the "win at all costs" mentality which seems to have taken over the brass band world…in particular in the top grade.
It used to be all about playing the band that you have…using the regular players who are there week in and week out for rehearsals and gigs.
Now it seems to be more about how much money you have to bring in players from abroad.
I am not sure if this is all coming from the conductors, the band committees or the players themselves…but it all boils down to the same thing…the wanting to win no matter what!
All bands need to add a few players when attending competitions, whether due to regular players being unavailable or gaps in their line up…that goes without saying.
What has changed is the way these extra players are being sort…homegrown talent is being ignored for bringing in players from overseas.
And the bands who have little funds, can't even hope to match these "stacked" bands, unless they are in the enviable position of already having a good line up.
Apparently, this is happening in brass band communities across the world…but do we want the same cut throat tactics here?
This is around my 26th Nationals, and I find it very sad to now see bands competing who look nothing like what they do at their regular gigs.
My husband is playing in an A Grade band that is competing with a few helpers, all of whom are known to the band, either as friends, or through a connection with another band.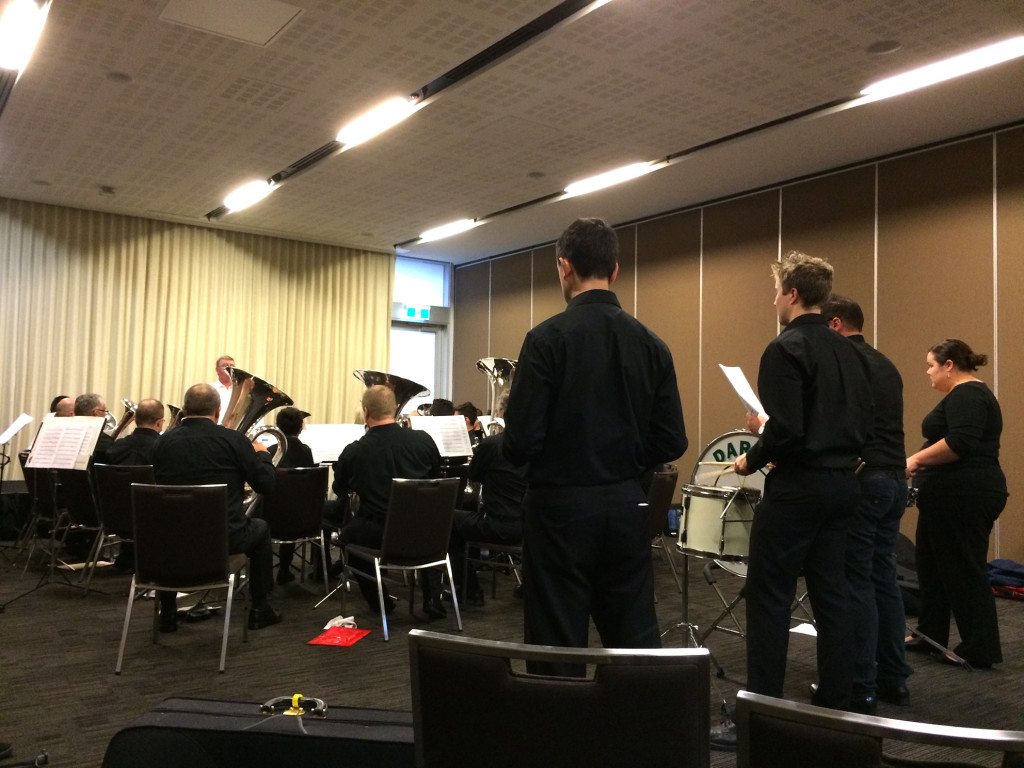 Win, lose or draw, they can be proud of the fact that they have competed using a band which is essentially made up of regular members.
Who knows who will take out the top position when the results for A Grade are read out later tonight.
Will the Australian Champions be a band that is determined to win at all costs, or a band who has worked hard to get to the Nationals with their own band.
Around 11pm tonight, all will be revealed….