As our regular readers will know, we love a good cup of tea…and when staying in a different city, we like to find the best places to get real tea…not just a tea bag waved at hot water, and which is then usually left to stew till undrinkable.
A few days ago, I wrote about the Palace Tea Room which is located in my favourite building in Sydney….the Queen Victoria Building.
Now I would like to share with you a very different sort of tea room…a cosy, friendly, old fashioned, "just like Nana used to make" tea room, located in the historic Rocks area.
The Tea Cosy is a quaint tea room run by an Irish-Australian family…it is tucked into a 1870s heritage listed building which was originally a military residence for officers, and according to their website…is haunted!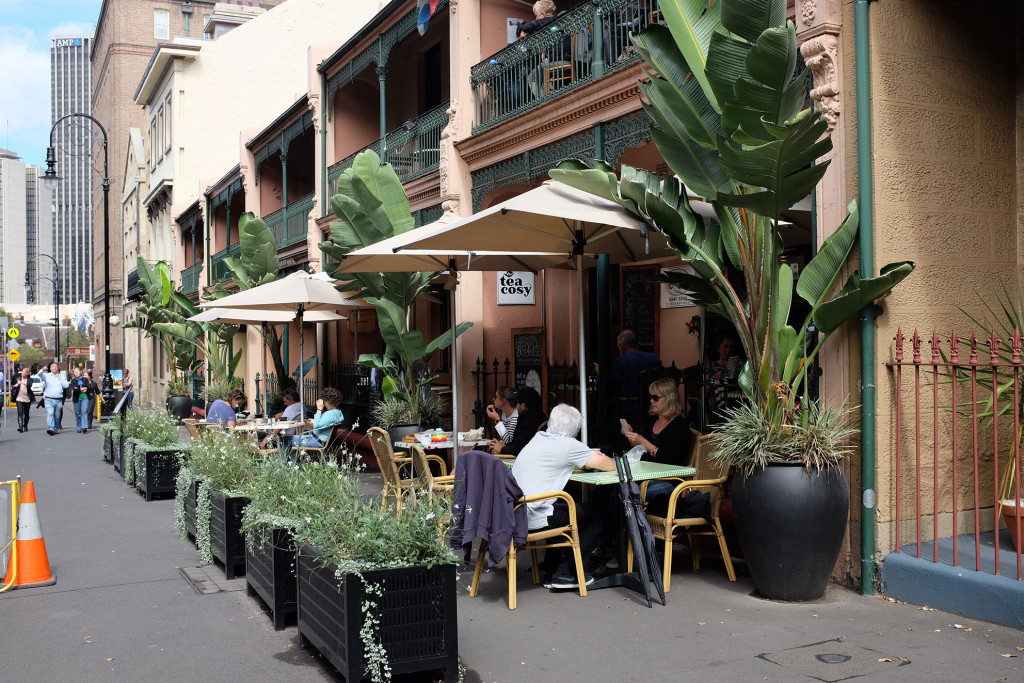 The family started the Irish Design Shop 28 years ago, and opened the doors of the tea room in the same building in 2005.
To get to the tea room, you go in through the long corridor to the back, where the friendly staff will take your order.
You can then choose to sit outside on the verandah, inside the cosy backroom, or upstairs…we chose to settle inside…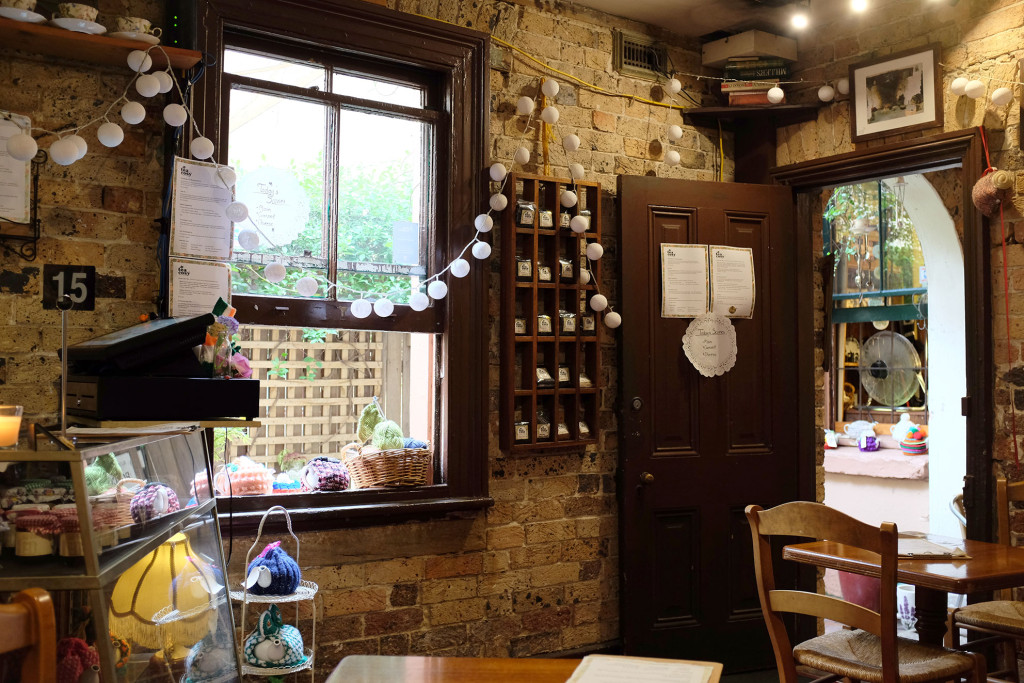 The tea menu has many old favourites, and I went for an Irish Breakfast tea, which came with a very appropriate tea cosy…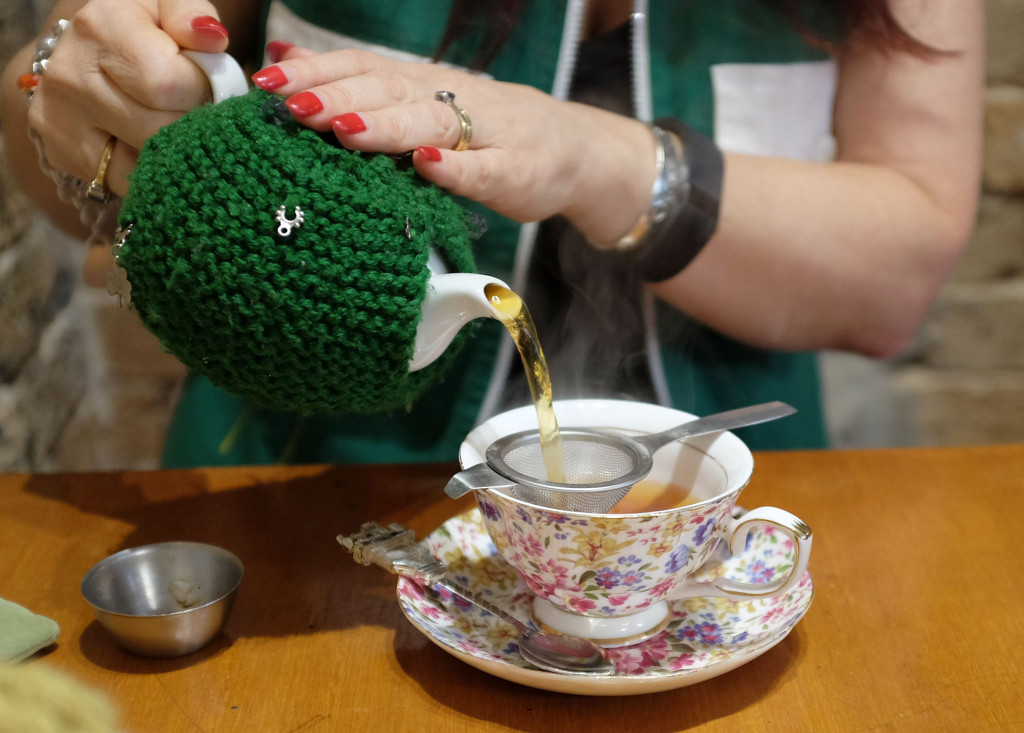 My husband went for a chai….look at the gorgeous cup and saucer!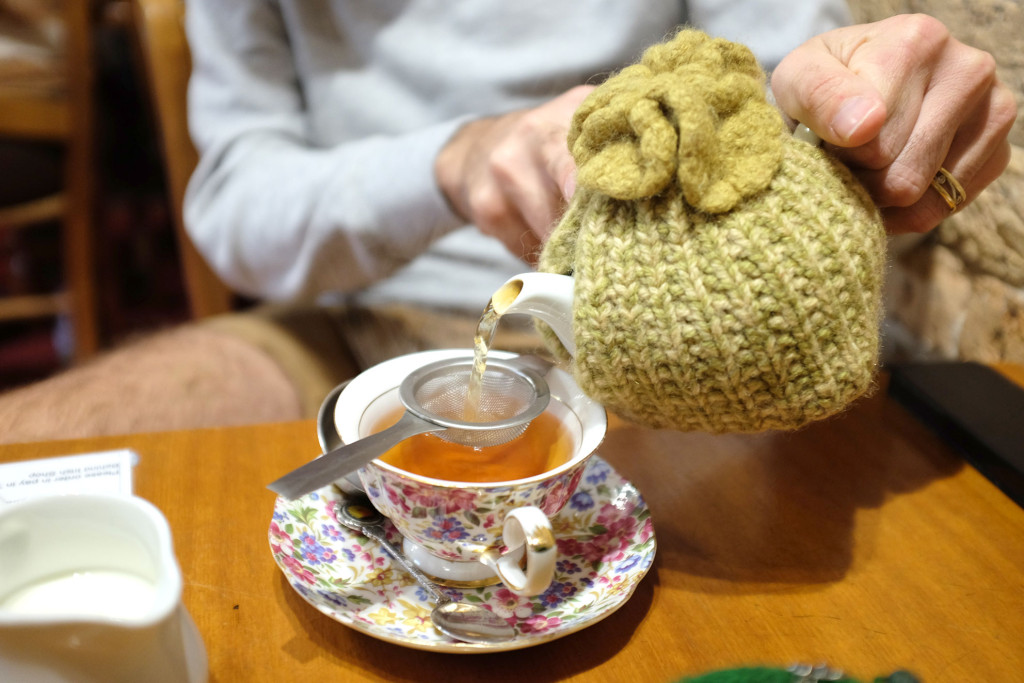 The Tea Cosy also makes their own scones, made fresh on the premises, and served with luscious cream and jam…you can chose a Devonshire Tea, or go all out for a High Tea…plus there are Ribbon Sandwiches and Ploughman Lunch options available too.
Sadly, due to my food allergies, we didn't indulge in these delicacies, but going by the people around us, the scones are something special!
But I did indulge in a Mixed Berry Ice Tea…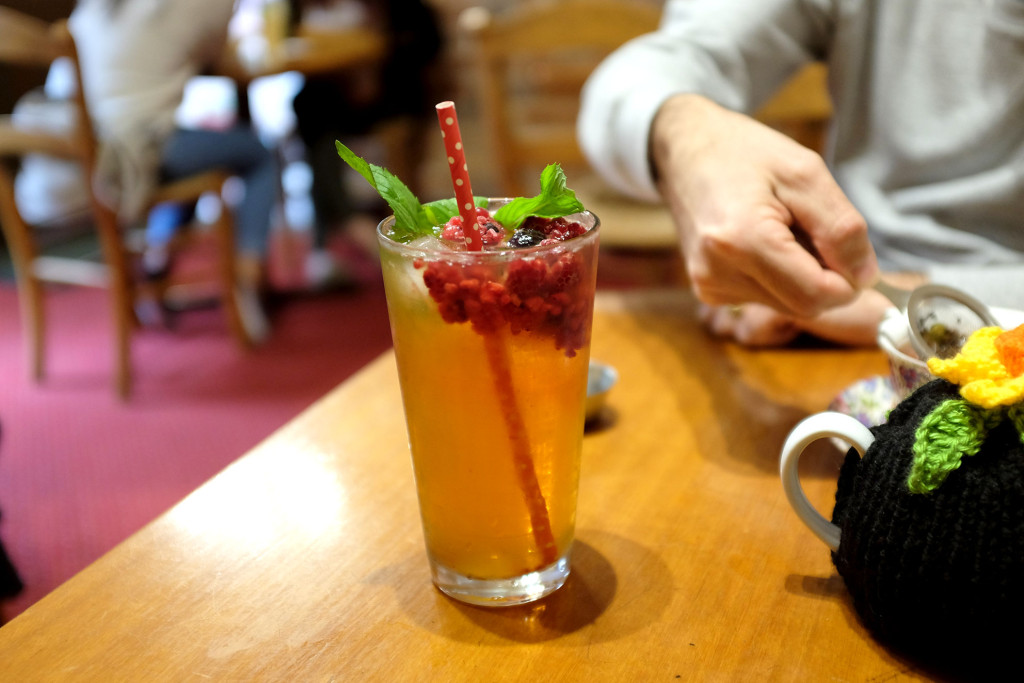 While he had another chai…and this was my favourite tea cosy…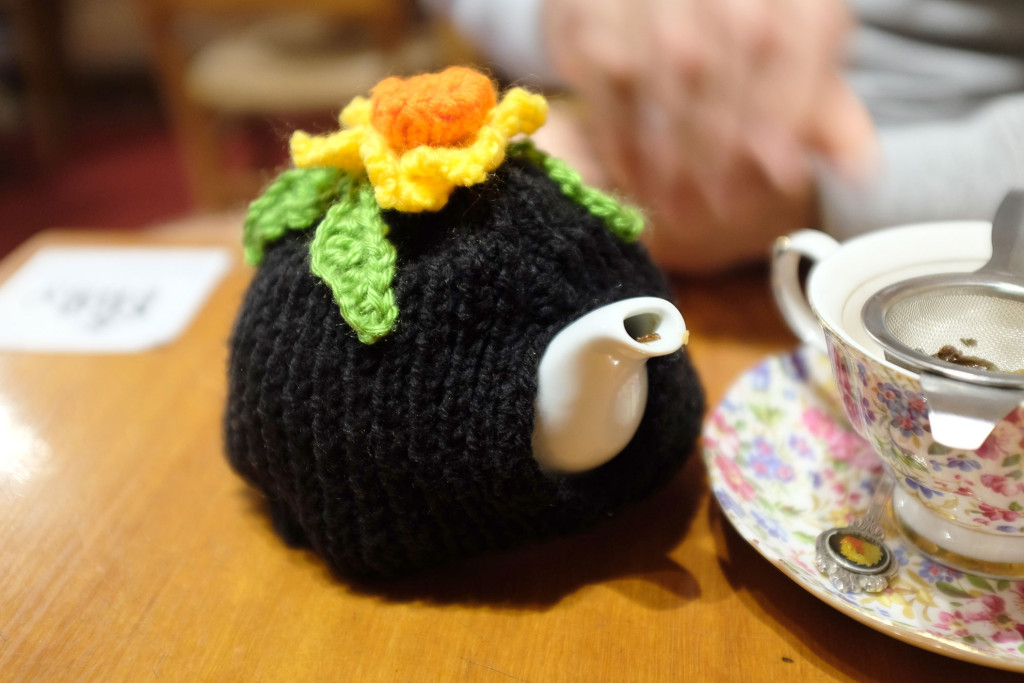 And talking about tea cosies, The Tea Cosy is full of them…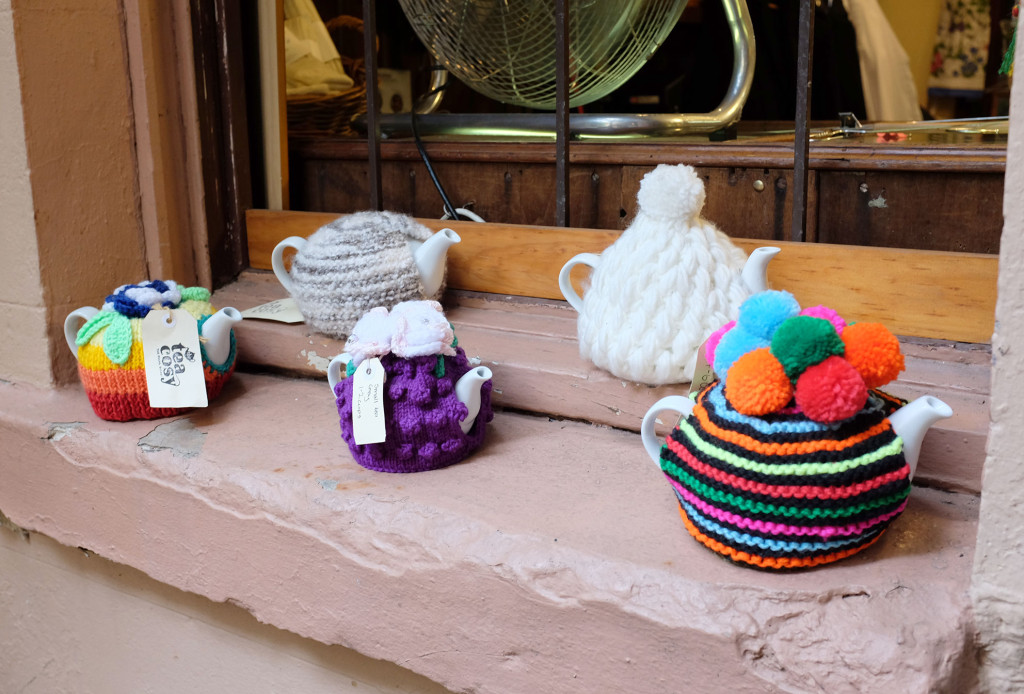 Everywhere you look…on every surface…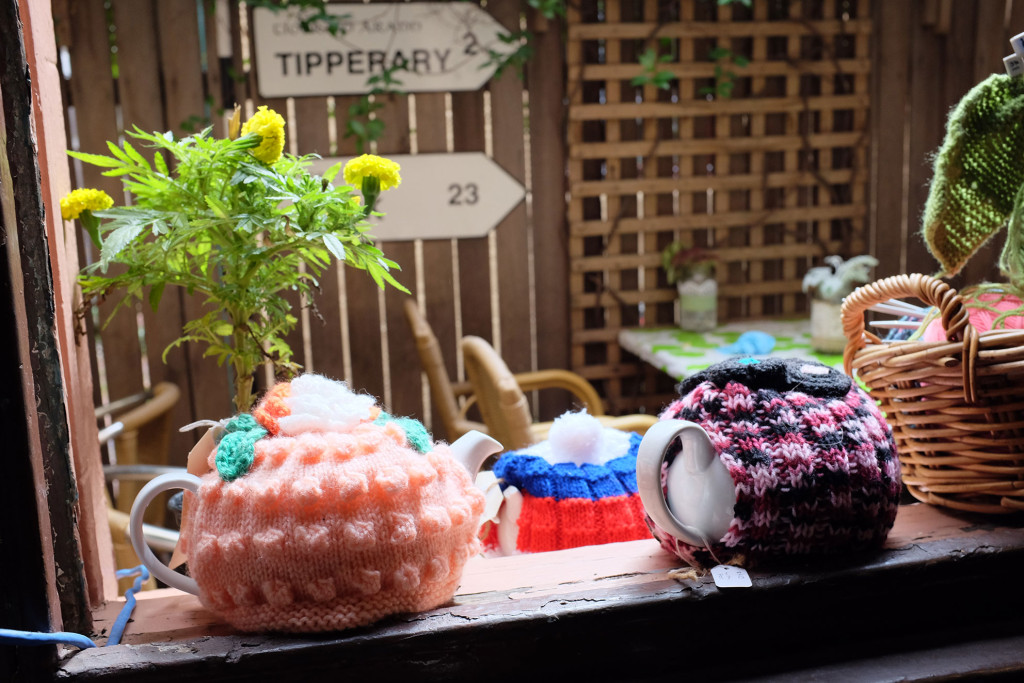 In every shape and colour…and all are for sale!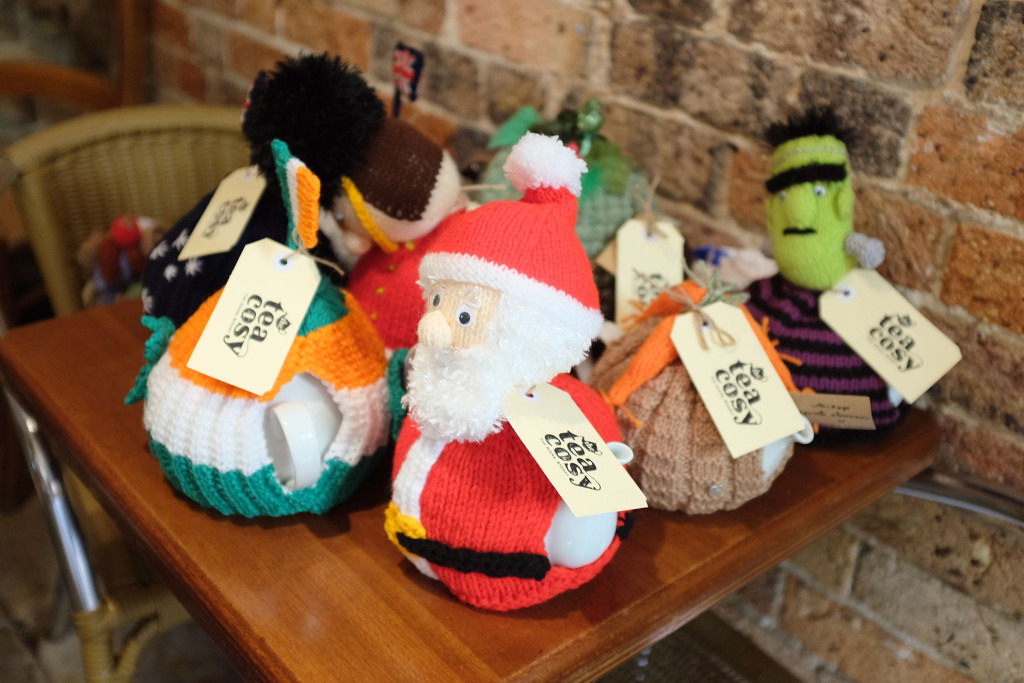 I also loved the little touches…can you spot something to the right of me…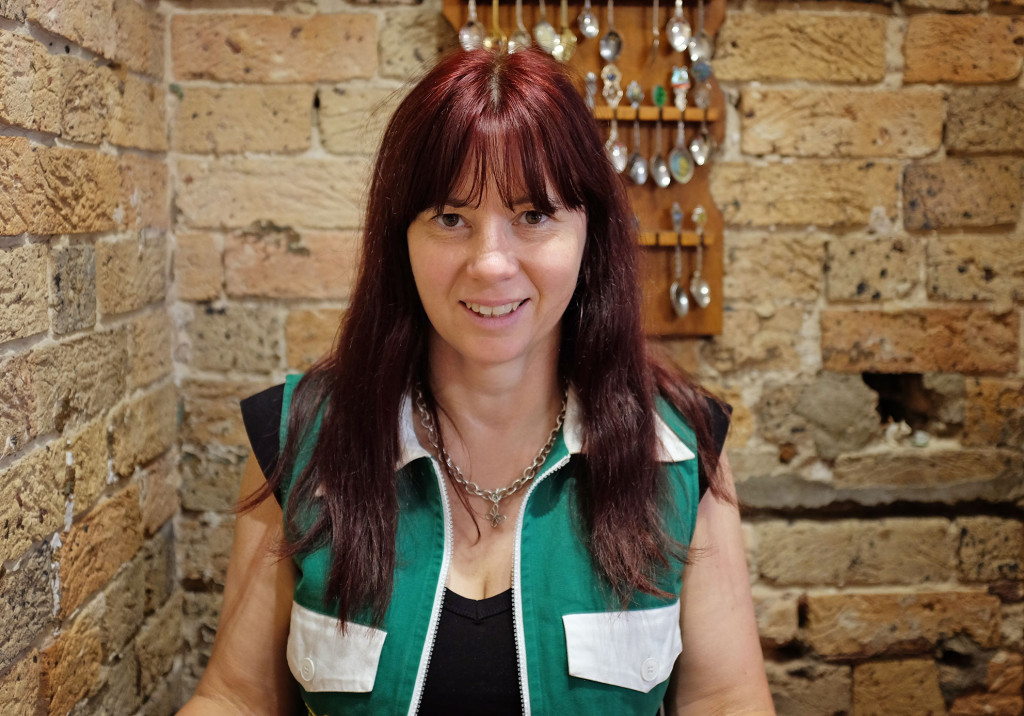 In a cavity in the wall, is a little mouse, with a miniature cup of tea…such great little extra touches which just add to The Tea Cosy experience…love it!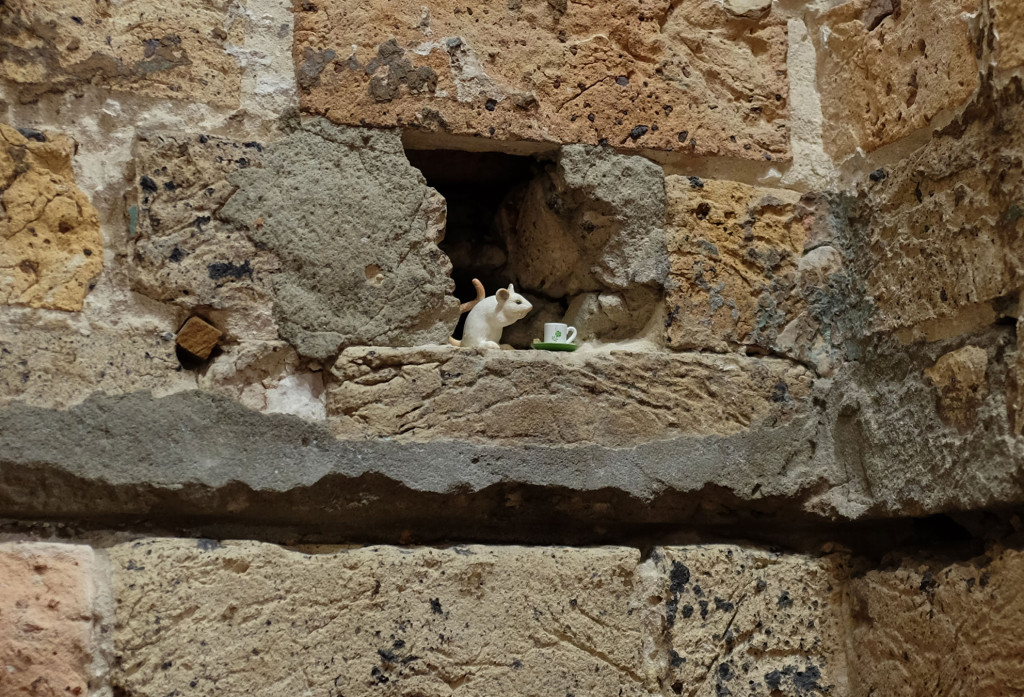 We absolutely loved our visit to The Tea Cosy…friendly staff, great tea and a lovely ambiance!
Highly recommend checking it out, particularly if you love traditional tea and scones just like Nana used to make!
The Tea Cosy is located at 33 George Street The Rocks 2000