When I did the Blog with Pip course a few months ago, one of the unexpected benefits was becoming a part of a wonderful online community, and "meeting" some very talented and creative people!
One such person was an Australian artist based in Germany…. Jessica makes fabulous toys and accessories out of socks under the name Gus and Ollie!
She works from a studio in Hamburg, creating unique and original designs out of socks with great care and love!
I asked Jessica if she could make a special creation for me…..both my husband and I are Geelong Cats supporters, and I wanted a mascot to take to games etc!
She took on the challenge, the appropriate socks were chosen….and a cat was born!
Let me introduce Mackie….appropriately named after the Cats player who wears number 4, Andrew Mackie!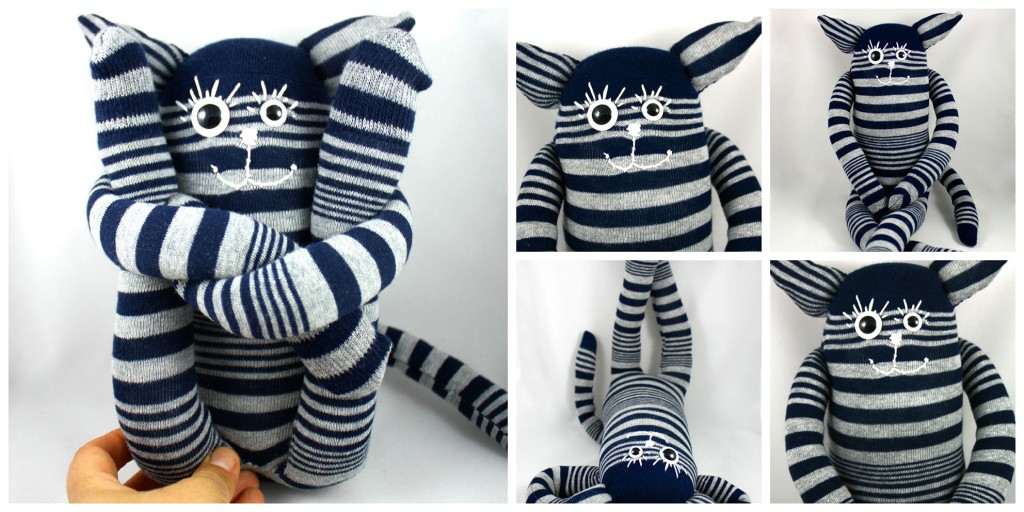 Isn't he cute….with that cheeky look!
And he has a sense of adventure…..before Mackie took the trip all the way to Australia, Jessica tucked him into the basket on her bike, and took him around to see the sights of Hamburg in Spring….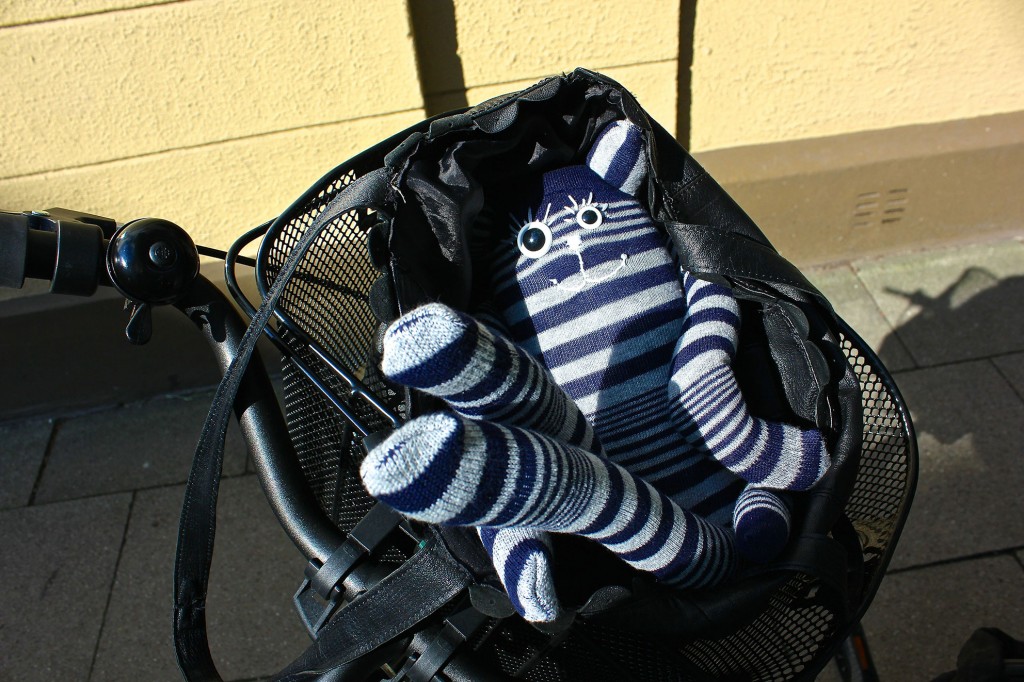 And I am totally jealous….Hamburg looks wonderful!
So much gorgeous colour…. posing amongst the roses….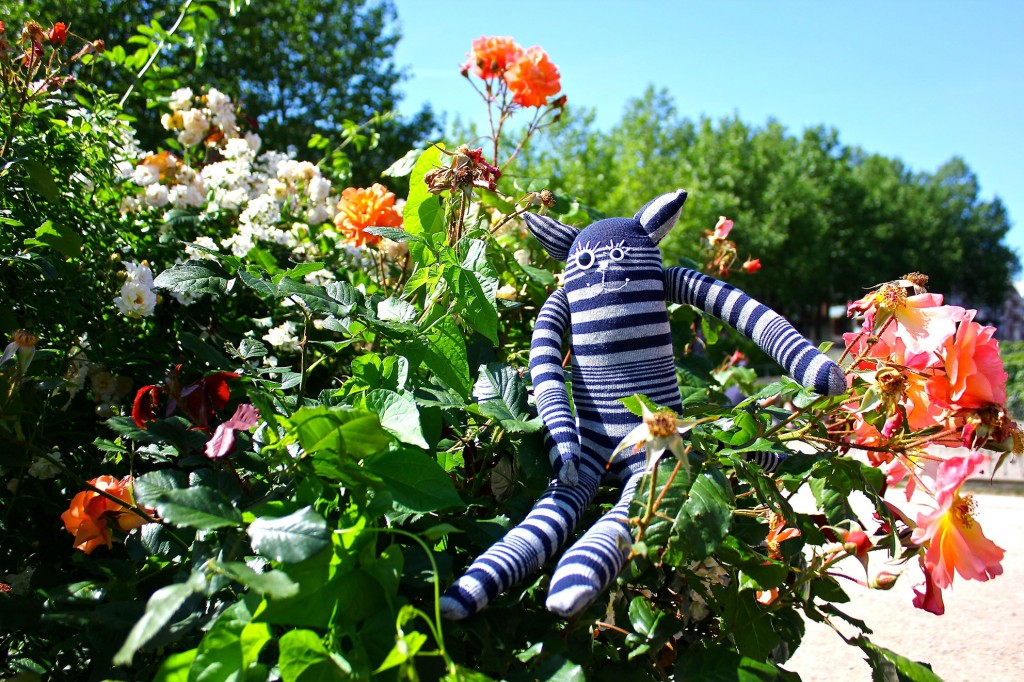 Hanging out in Sternschanze….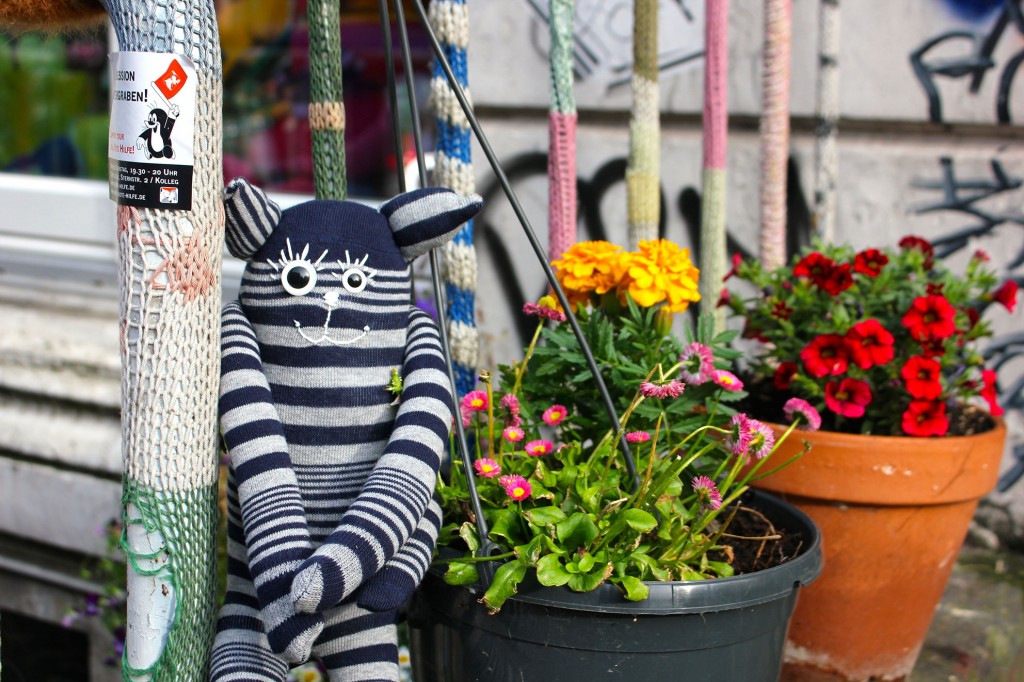 And in St Pauli….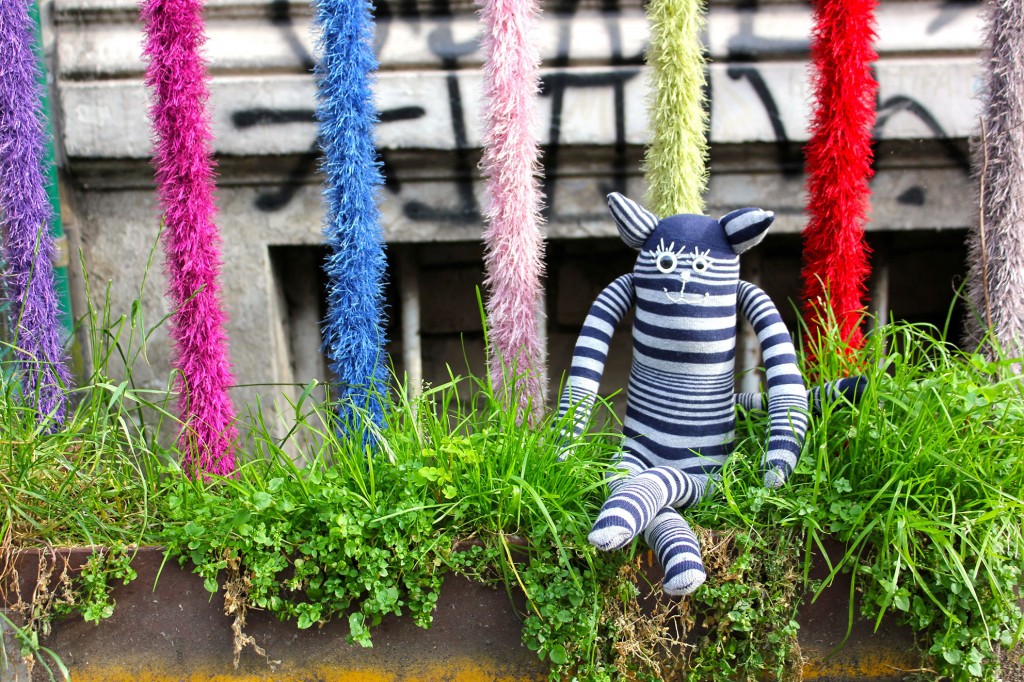 Looking rather cool at Onkel Otto, St Pauli…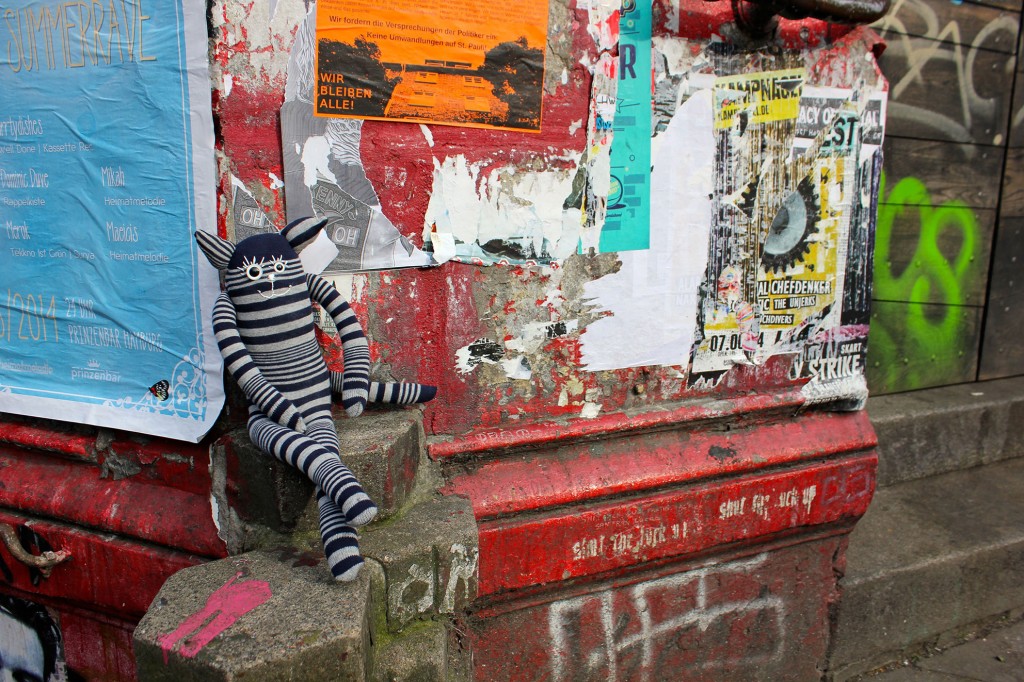 Checked out some seedlings…..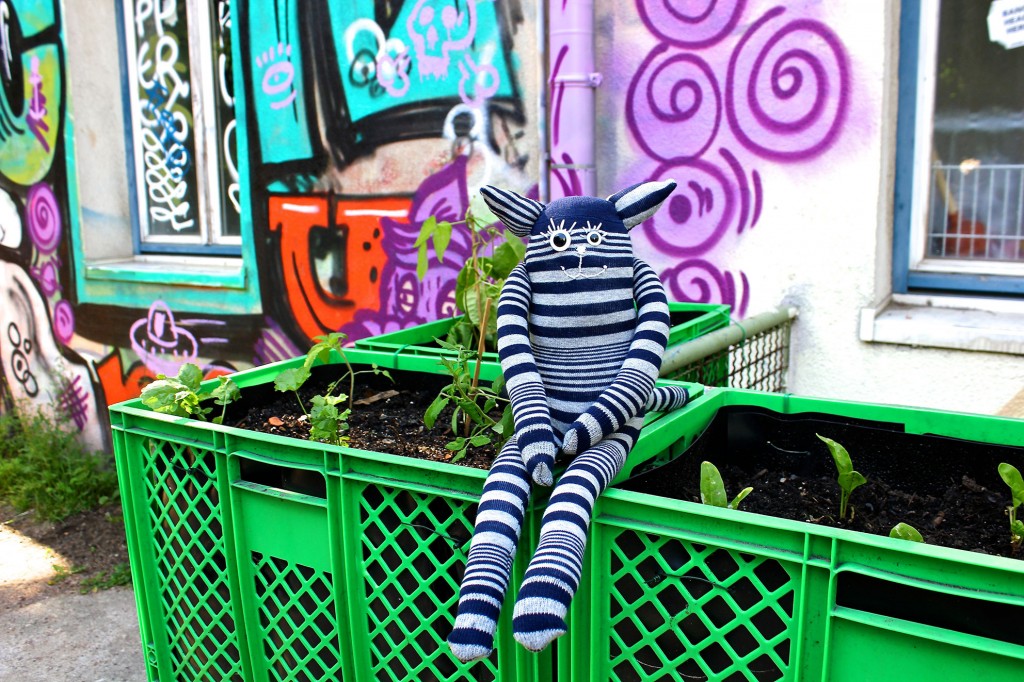 He even went to the Portuguese Festival!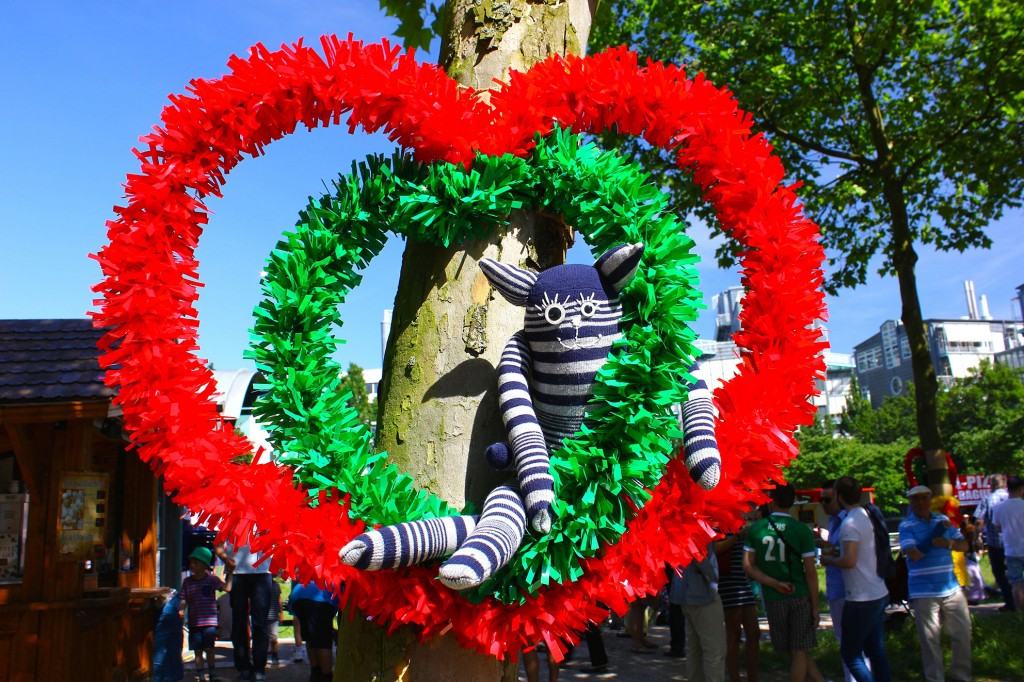 It was not only great to see Mackie, but to also see the city where he was created…..somewhere I have never been!
I think he had a lot of fun!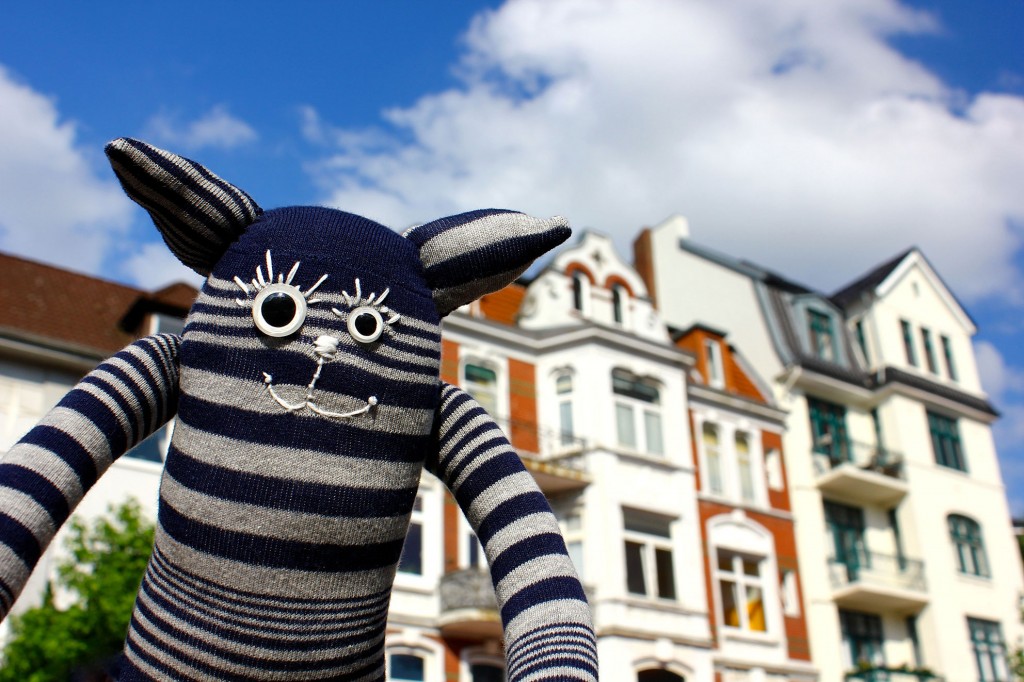 One last photo of Mackie before heading Down Under….here he is with his fabulous creator, Jessica!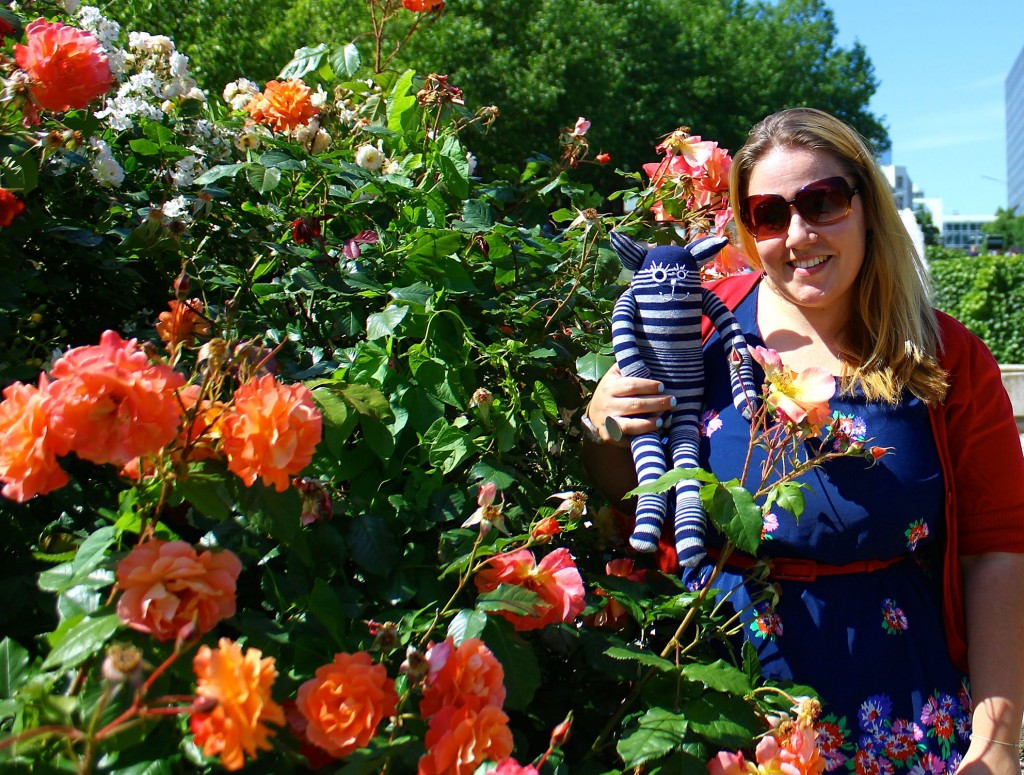 It was then time for Mackie to get all packed up…and sent on his way to us!
Stay tuned for more of Mackie's adventures as we meet him for the first time, and begin to introduce him to his new country…and the game we call AFL….Go Cats!
To see more of Jessica's creations, and to order your very own sock critter, click here to visit the Gus and Ollie's website!
All photos were taken by Jessica of Gus & Ollie!