During our trip to Sydney, we went down into the famous Rocks….an area of historical importance, located on the southern shore of Sydney Harbour (just around from Circular Quay).
After some exploring, we decided to find somewhere for brunch…and ended up at The Fine Food Store, which is located on which is located in what apparently is the oldest laneway in The Rocks!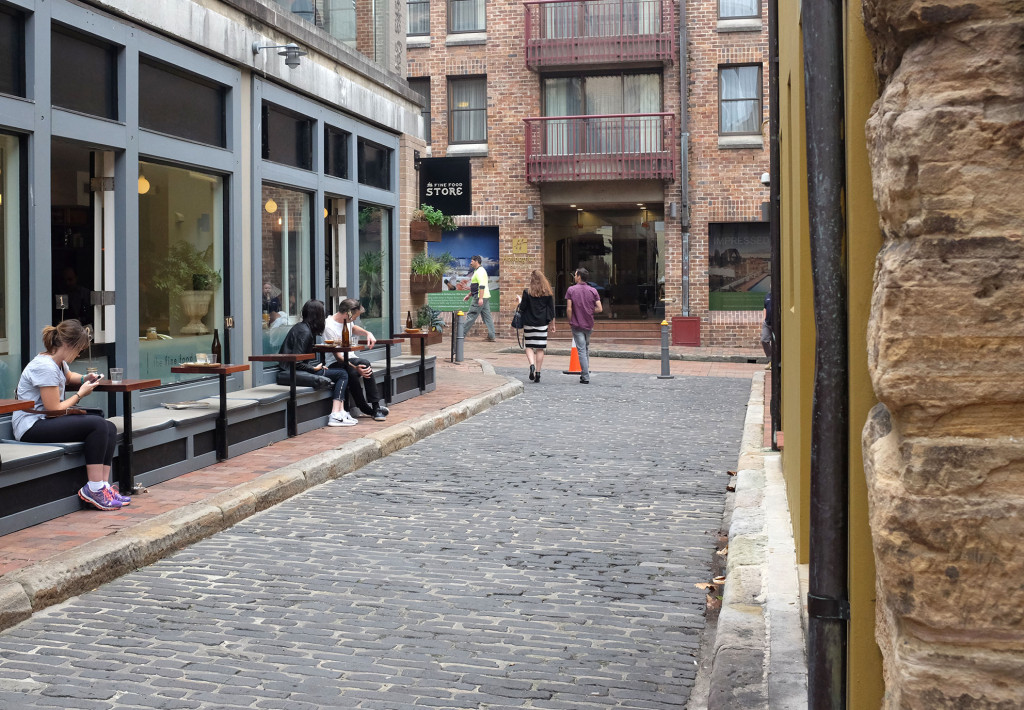 I liked how the restaurant was set up…big tables inside, and bench seating outside…plus you can sit inside at the open windows which is where we ended up…great for people watching, or just imaging what the view would have been in the past.
We started with ordering tea, and were delighted to find white peony tea on the menu…and it came in proper teapots…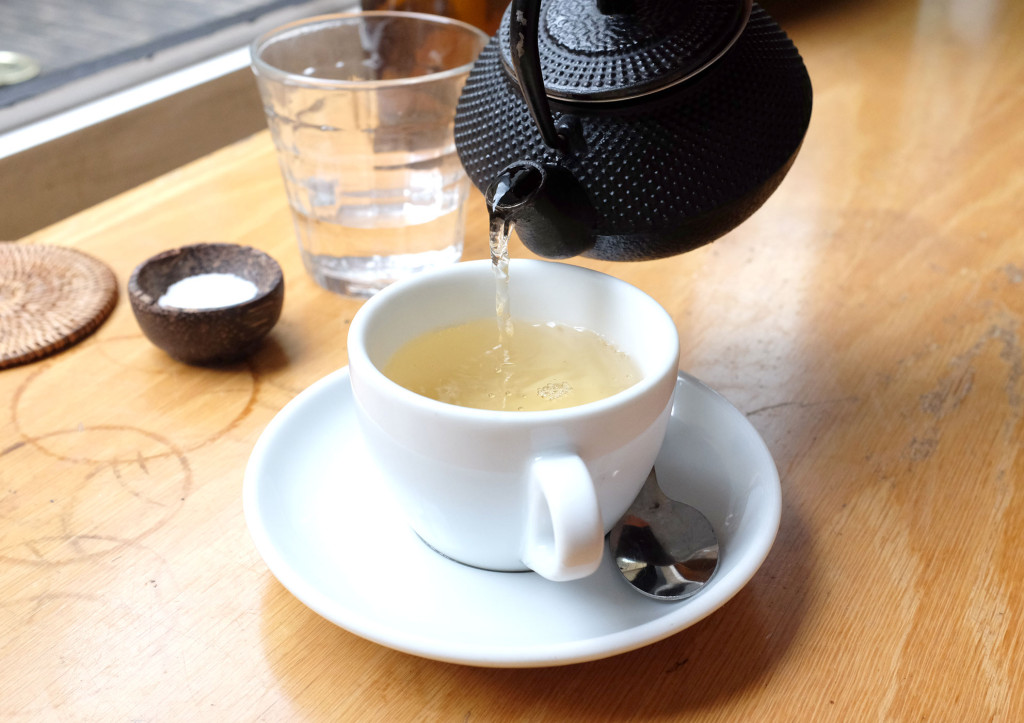 You place your orders at the counter…my husband had no trouble requesting that mine be dairy free…the staff were very friendly…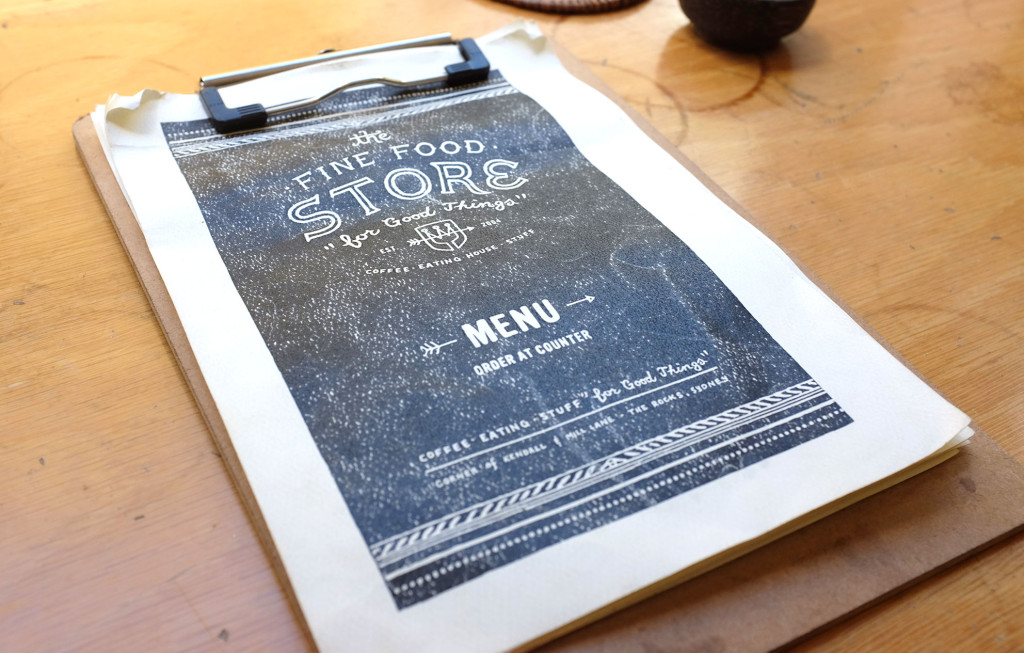 Luckily, we were there during the relative quiet time between the morning rush and lunchtime, and the meals were brought out pretty quickly.!
My husband had poached eggs with sides of tomato, spinach, bacon and sausage…I liked the platter like plates…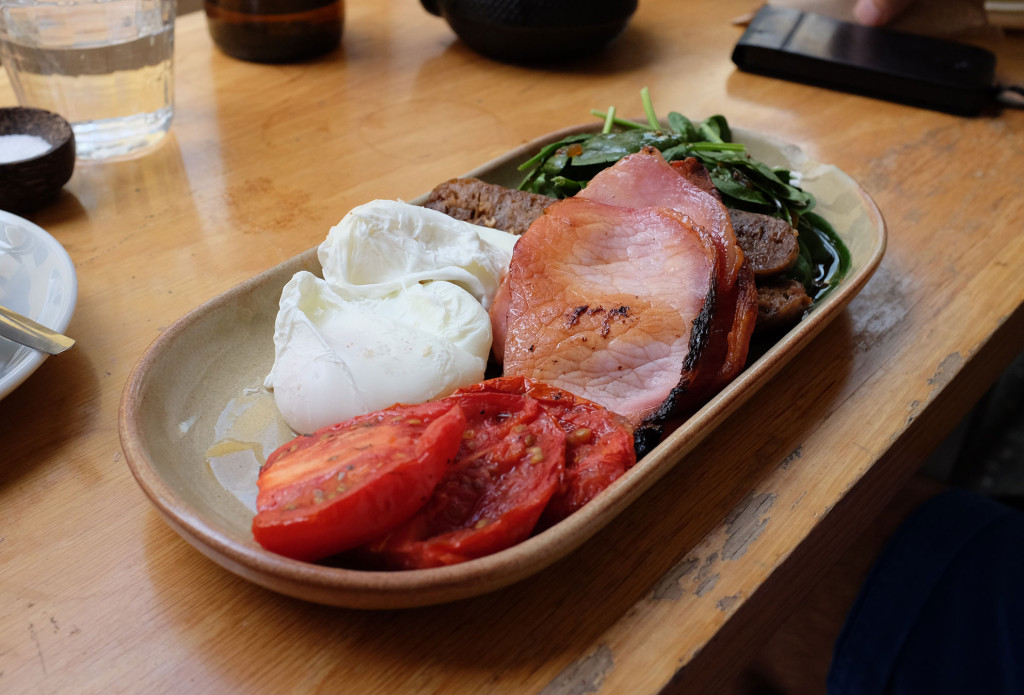 I also had poached eggs with sides of spinach, avocado, tomato and some sneaky bread…all delicious and I had no issues afterwards…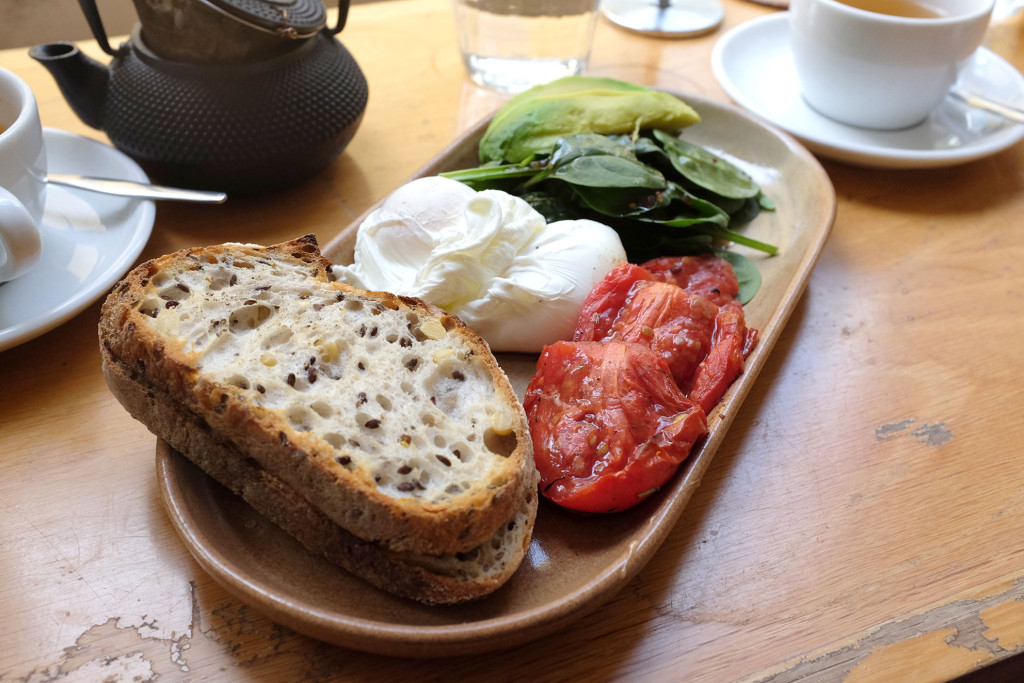 After finishing our meals, we enjoyed another round of tea, and relaxed before resuming our journey.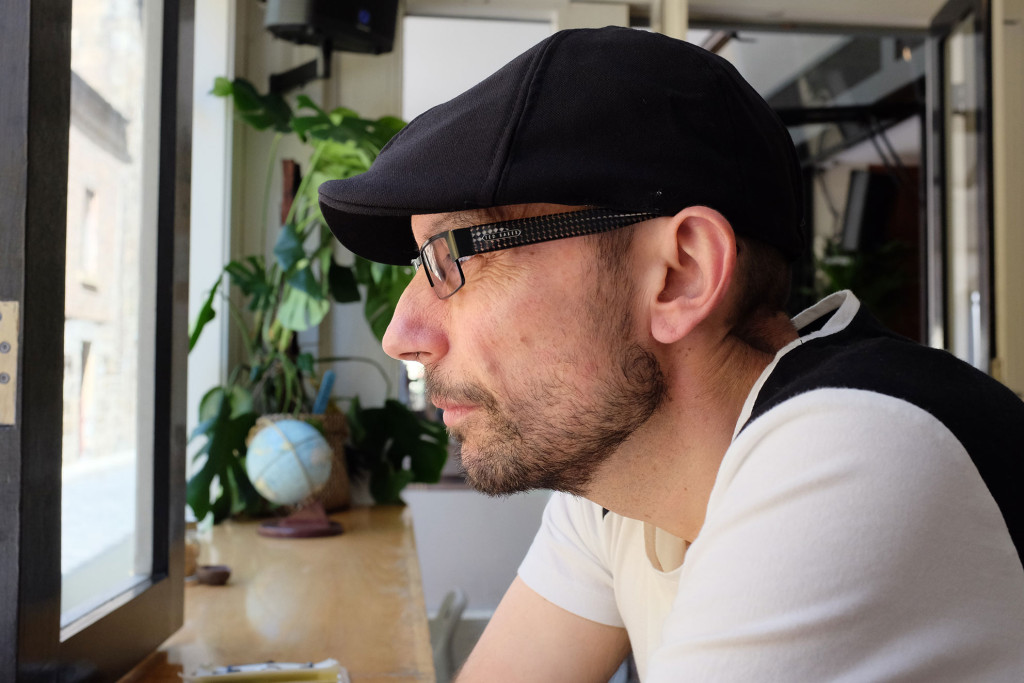 So all in all, our random choice of selecting The Fine Food Store actually turned out to be a very good one…excellent tea and food, and I hear their coffee is not bad either!
And once you are finished, you can pop over to the Rocks Discovery Museum, and learn more about the colourful history of this notorious area…we did a very interesting tour run by the Museum…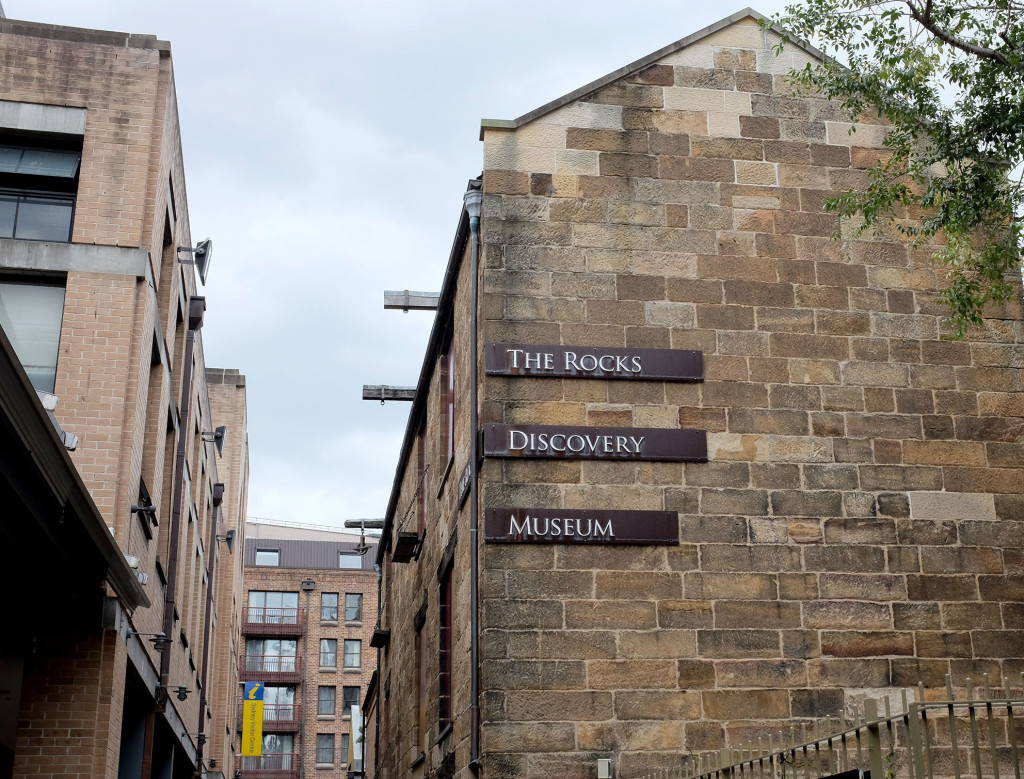 The Fine Food Store is located at Cnr Mill and Kendall Lane, The Rocks, NSW, 2000