Now don't panic…I know it's Tuesday and I usually do the roundup on Wednesdays, but I have a special birthday to write about tomorrow so I am swopping things around!
Last week saw things was back to normal after my headache finally lifted…such a relief after 7 days of pain!
What I Wore…Monday 20th July – Sunday 26th July 2015
Monday was a freezing morning that turned into a beautifully sunny day…I have to admit days like these are my favourite winter days!
Mixed it up with a new tunic dress from Katies with a 1940s princess coat found at Circa Vintage (original David Jones label!).
Added opshop find belt, black tights & ankle boots.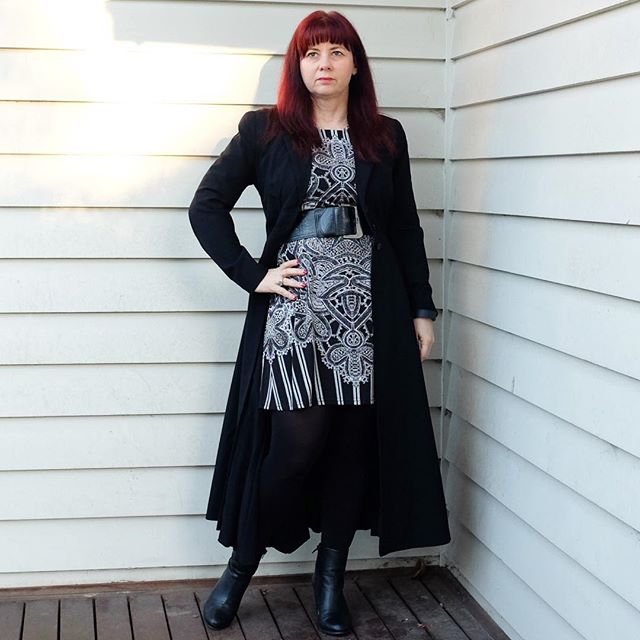 Tuesday, I again wore a mix of old & new…vintage pinafore dress found at Zoo Emporium and a leather biker jacket from Dangerfield (current).
You will notice this jacket is now on high rotation as I am loving it!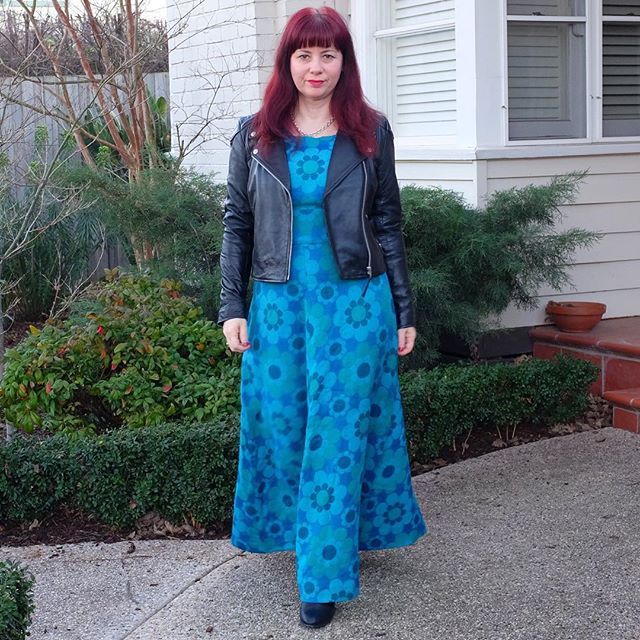 Wednesday was the day for gingham…a Gorman skirt (last season) with a cape from Pretty Parcel – a perfect match!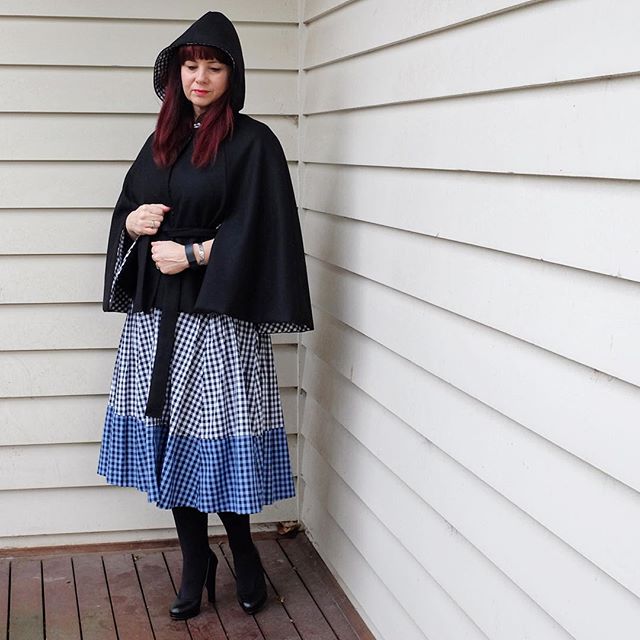 Thursday…there was definitely a hint of spring in the air and it inspired me to dig out one of my summer dresses and add a few layers.
I wore a gorgeous halter neck vintage dress and vintage bolero, both found at Frocks and Slacks Vintage – added a opshop belt & heels, plus a fitted t-shirt under the dress.
I had forgotten how much I love this dress and it seemed many of you love it too as this was the most popular outfit for the week over on Instagram!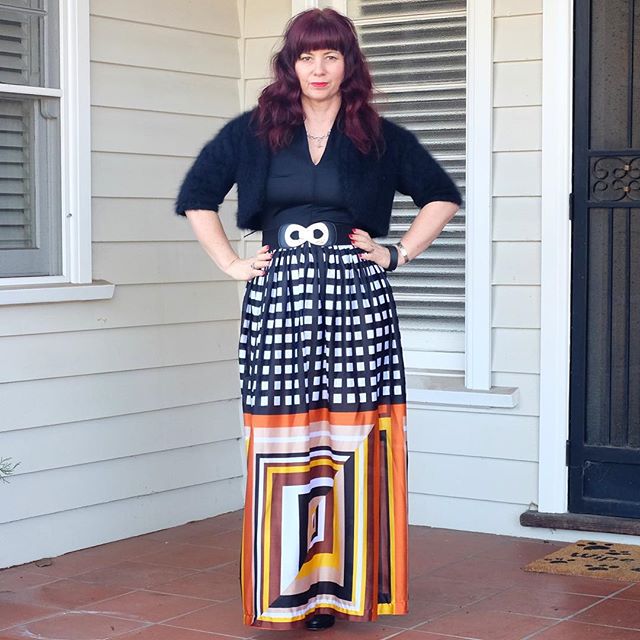 Friday was a day of working at home and didn't get out of comfy trackies all day…sorry, no photos…
Saturday saw me in a mix of eras again…vintage 60s dress found at Vintage Sole with that Dangerfield jacket…added woollen scarf, black tights & boots.
And this was the first official outing of my new Onabags Capri bag…so loving it!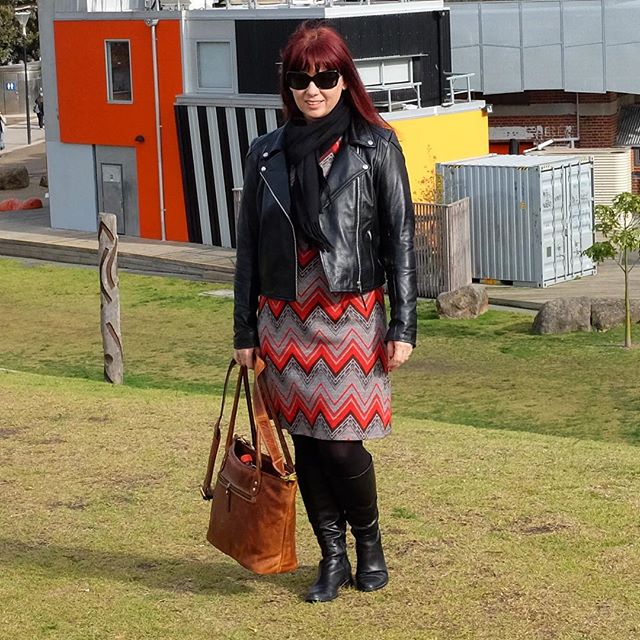 Sunday saw us into the city early for my husband to take part in the Run Melbourne 10km.
I was in charge of getting some photos, so spent my time fighting through crowds and trying to spot him amongst the thousands of runners…if he ever does something like this again, I am going to make him wear something really bright!
As an aside, he did wear a vintage zip up sports top…wonder if the previous owner/s ever did fun runs?
I wore a vintage dress found at Frocks and Slacks Vintage with you guessed it, that Dangerfield leather jacket!
Thankfully, the horrible weather that was forecast held off till after lunch, but even so, by the time we headed home, I was frozen with muddy boots!
Put my bag through it's paces as a camera and carry all tote, and I have to say I was surprised at just how much it fitted inside!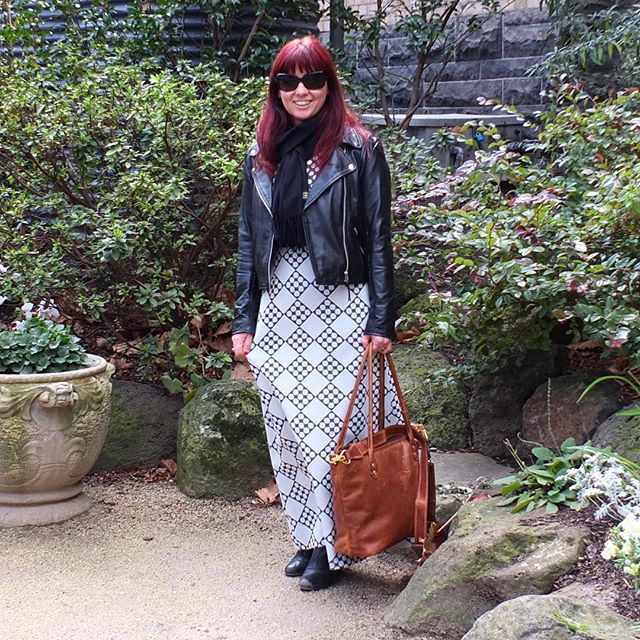 What was your favourite outfit of this edition of What I Wore? Share in the comments below as I would love to know!