This edition of What I Wore sees me start the week with copper hair…and finish it as a blonde!
We are also having some glorious warm Autumn days…unseasonably warm which I love, but we so really need some rain.
However, I am enjoying still being able to wear my summer outfits before the cold weather finally hits!
What I Wore…Monday 18th April – Sunday 24th April
On Monday, I wore some op shop find pants, with a black t-shirt, cardi and Spendless heels…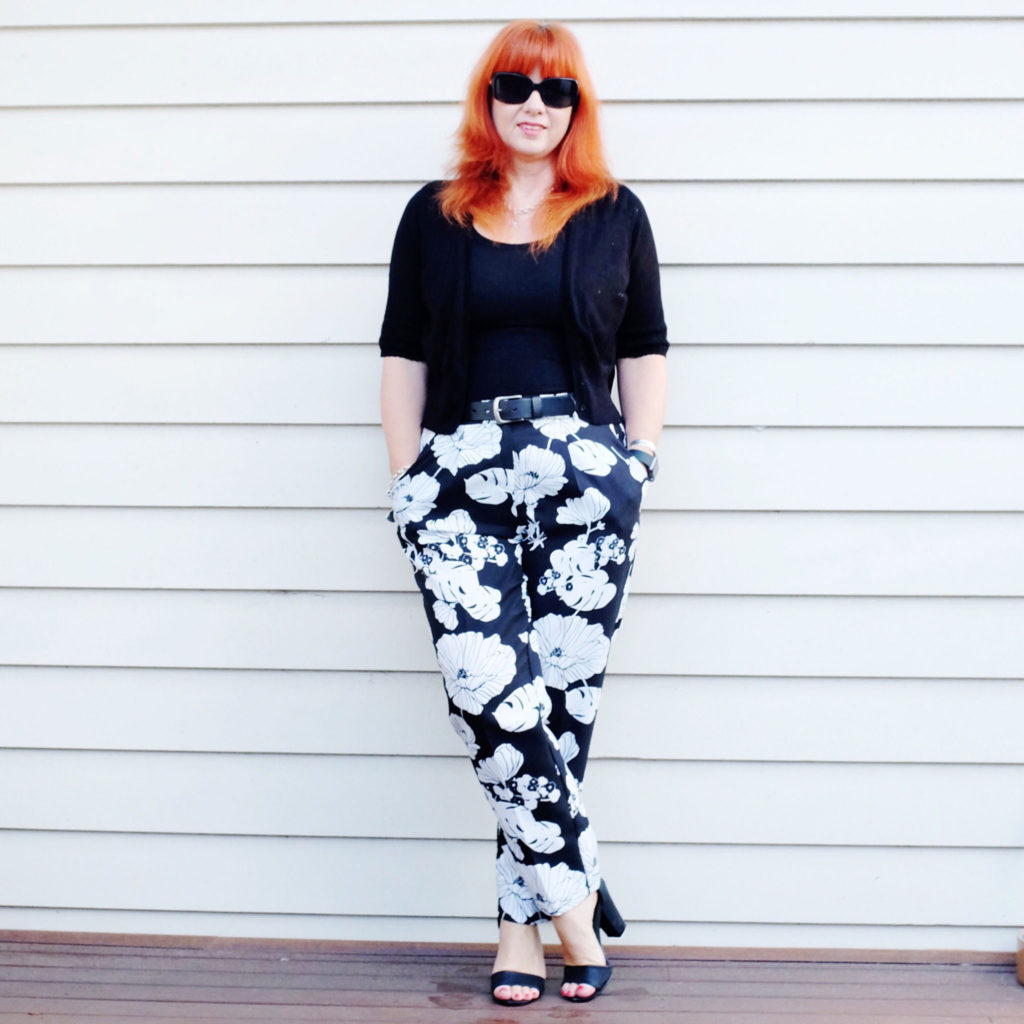 Tuesday, I took advantage of the warm weather and wore my Zippy Skirts Versatile Skirt, with a Mister Zimi top and a black cardi…plus my usual black heels…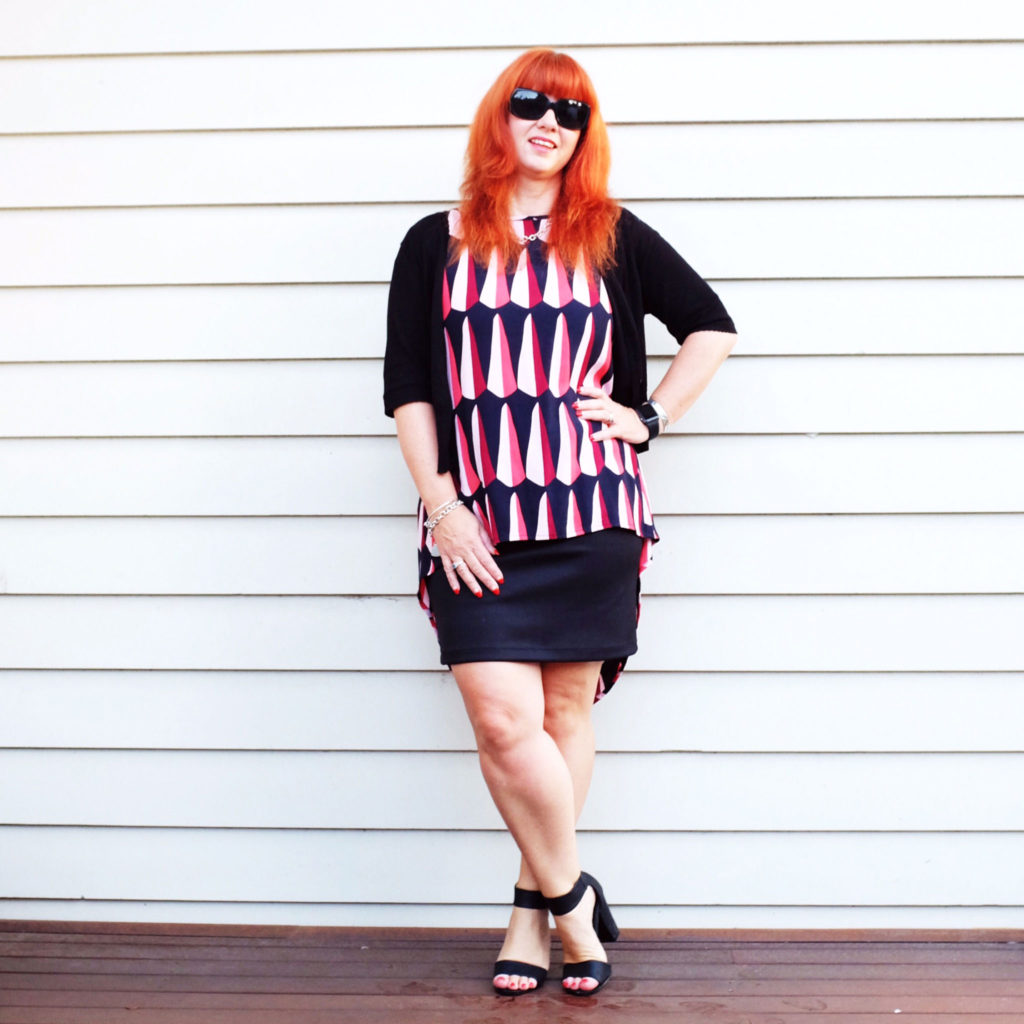 Wednesday I went retro…wore a colourful vintage skirt with a black t-shirt and an op shop find belt…and you guessed it, my usual Spendless heels.
And this was the most popular outfit for the week over on Instagram…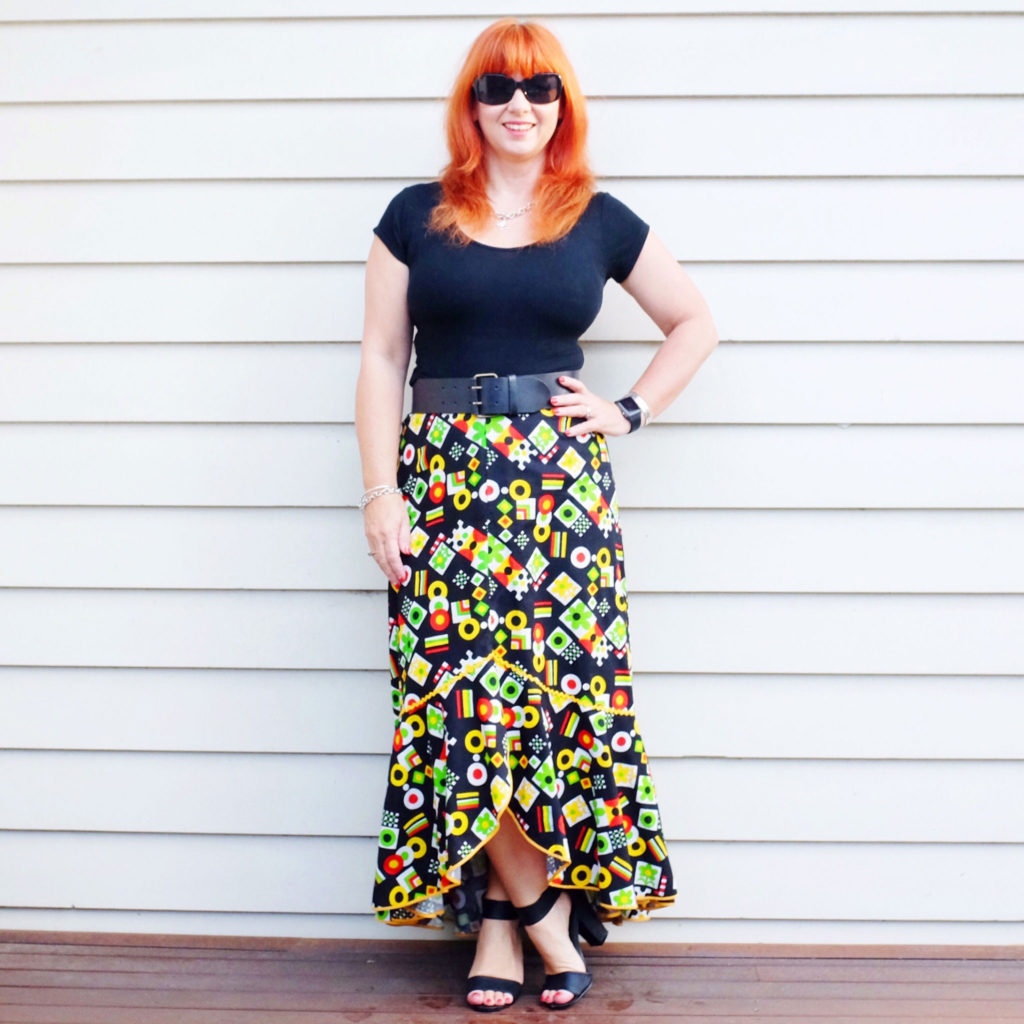 Thursday was a washout for me…felt horrible so it was a day of rest…so no outfit shot as I spent the day curled up on the couch.
Got back to it on Friday,  and I wore one of my current favourite outfits…a tunic from Australian label, Mahashe…with black leggings and Betts lace up shoes.
I love the green print with my copper hair…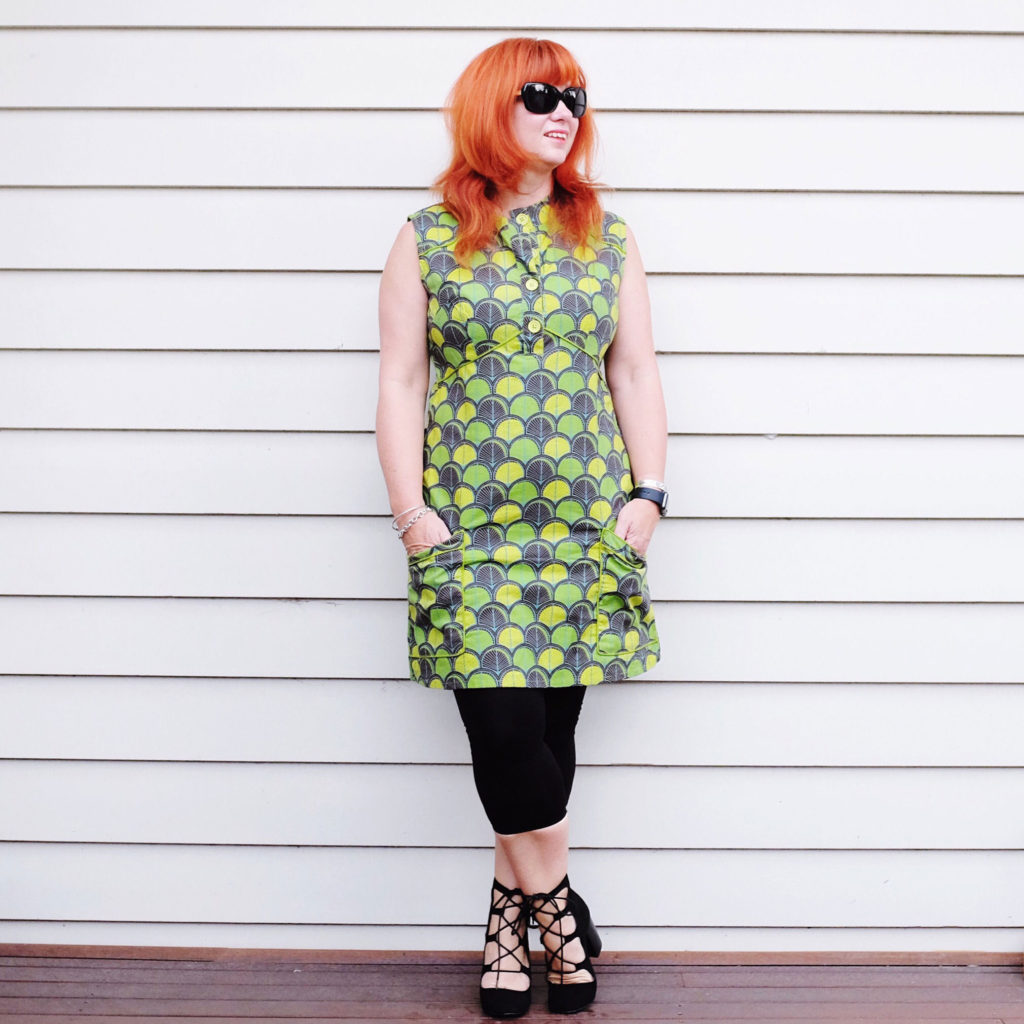 Saturday was the big change…headed to Geelong where I spent most of the day sitting in the chair, waiting for various potions to work on my hair.
I wore my comfy Rockmans jeans with a cool camera print Esprit t-shirt and a leather jacket…white lace ups are new from Spendless…not sure how long they will stay nice and clean for…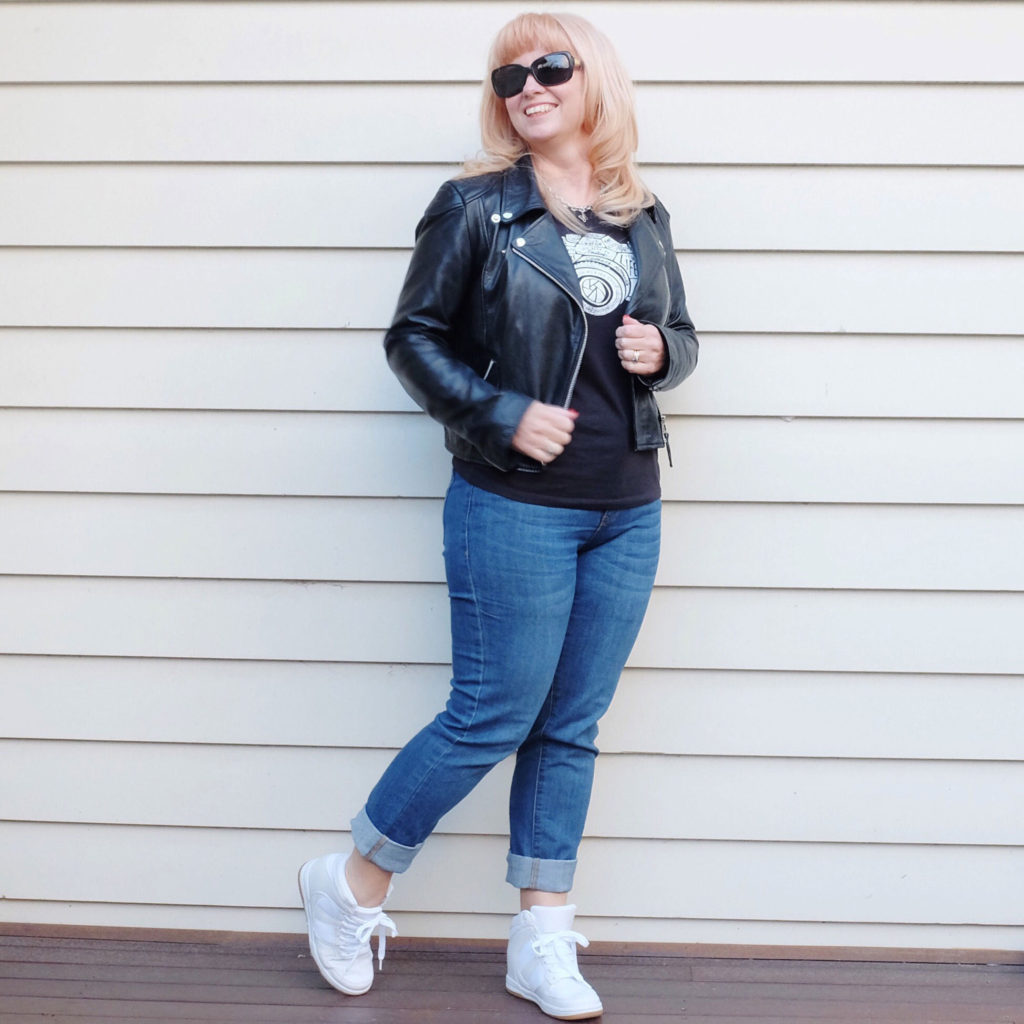 Headed into the city on Sunday, to do a bit more exploring…wore a Mister Zimi top with an op shop find denim button up skirt, with leggings and Spendless lace up heels.
And if you are wondering where this is, it's Presgrave Place which features not your usual street art…worth a visit if you are ever in Melbourne!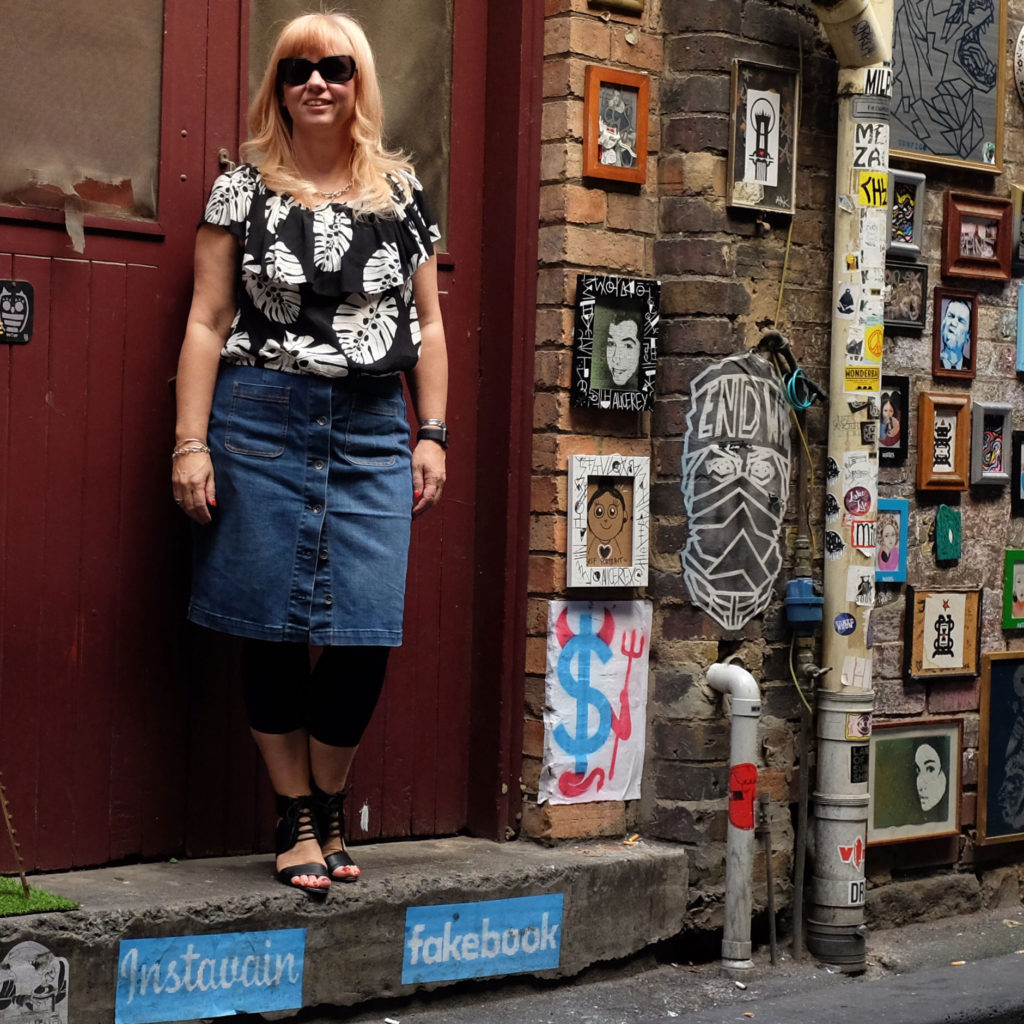 Please note: none of my outfits are sponsored or gifted unless specified.
What was your favourite outfit of this edition of What I Wore? Share in the comments below as I would love to know!