Although I don't particularly follow fashion trends, I do keep my eye out for Australian labels who are doing something a little different…and that is how I discovered Zippy Skirts!
Chalisa Morrison is a qualified fashion designer with over 20 years experience working in product design, trends, styling and body image, and she put her knowledge into designing a versatile skirt that would suit all shapes and sizes AND be able to be worn in multiple ways.
The skirt had to be stylish and be able to handle the rigours of travel and corporate life…and the result is the Versatile Skirt…the most wearable skirt you will ever own!
Made from high quality Australian Ponte knit fabric, it is a fitted pencil skirt design, that sits above the knee…it is an easy wash, quick drying, durable skirt.
It has a waistband design that enhances comfort and holds your waist firm…a big tick in my book!
Not only can it be worn as a skirt…but it can also be worn as a strapless top.
And for the finale, it has a hidden zip which can be used to attach different panels, instantly changing your look!
There are four plain panels and four printed panels…all are easily attached and removed via the zip.
I contacted Chalisa to find out more about her designs and she kindly gifted me a Zippy Skirt with a Travel Bag, so I could see for myself how great the skirt is.
I wore it on our journey to Far North Queensland…a trip that involved waiting at the airport, sitting on a plane for over three hours, and then another hour or so drive to our destination.
The skirt handled it all with no problems and was comfy to wear….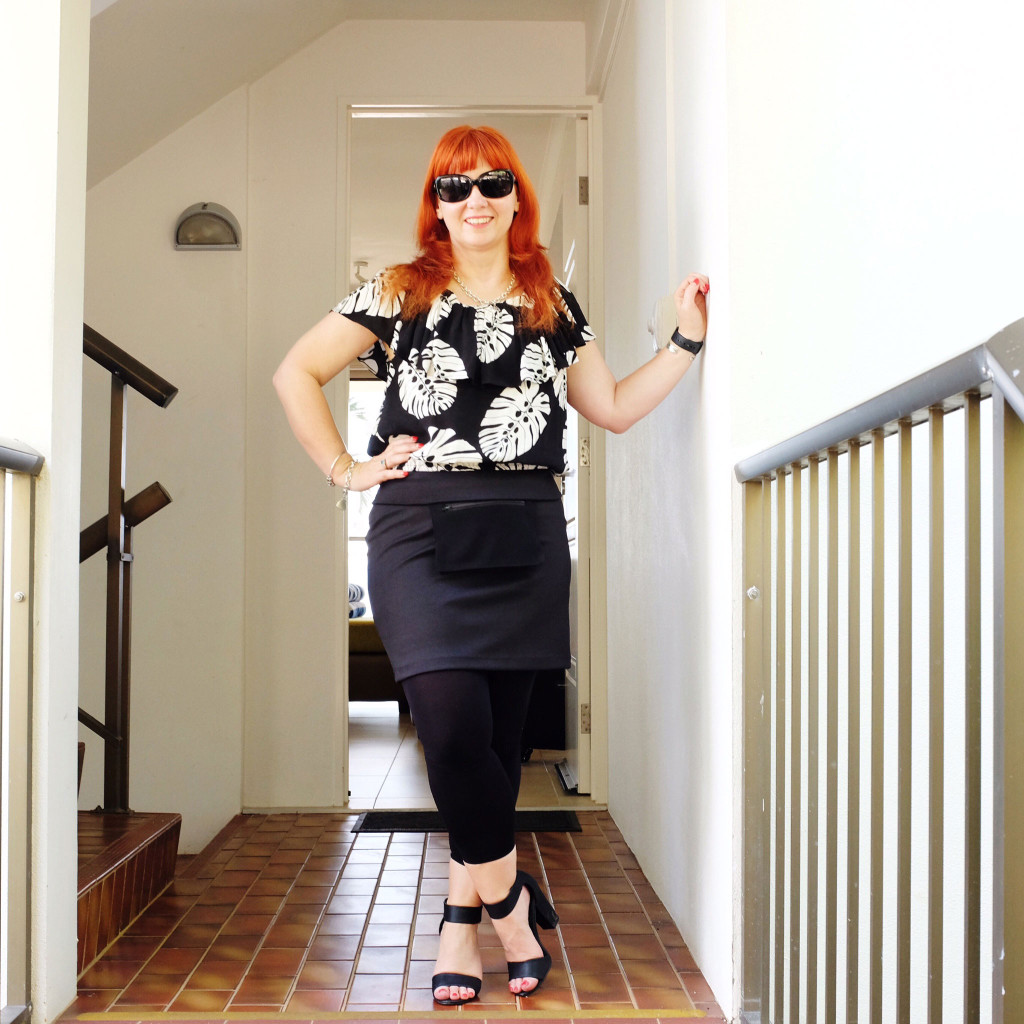 The Versatile Skirt has been designed for two fits…the regular Classic Fit which is not too tight, and the Sexy Fit which sits a little tighter and a little shorter…the website gives a clear information on how to choose your best size.
I am quite a curvy size 10 –  12 and Chalisa recommended I go with a small, which is a Sexy Fit on me…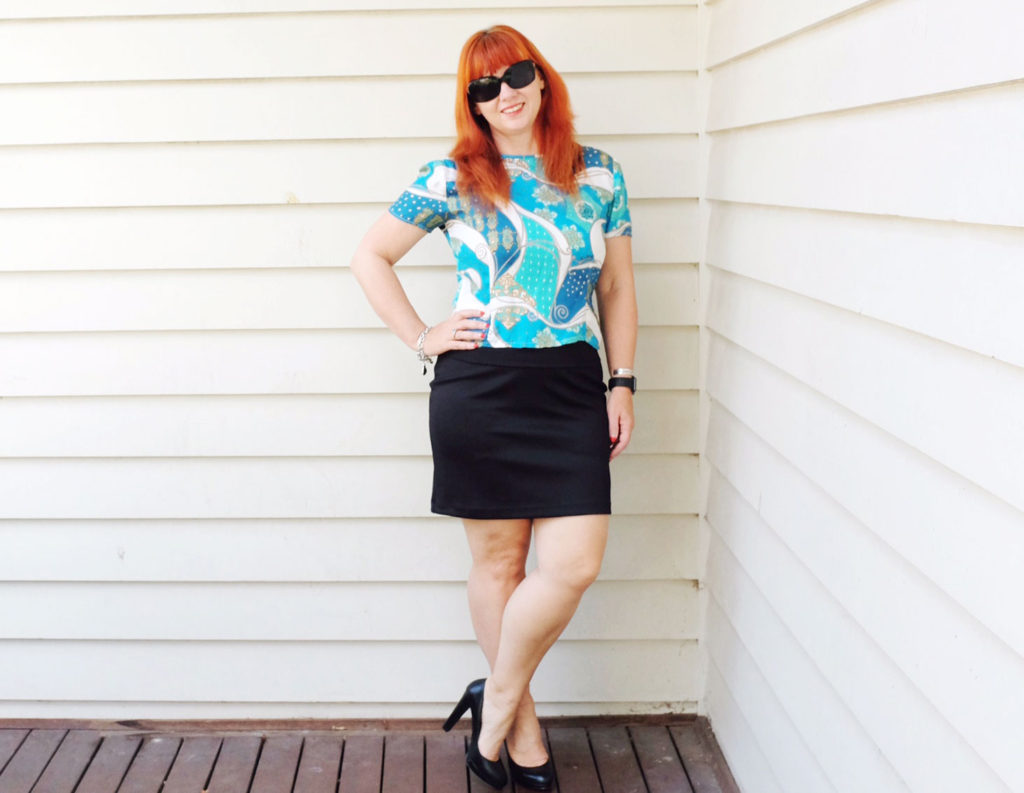 You can dress it up or go casual…and it works for warmer and cooler weather.
The Travel Bag zips onto the skirt, and you can carry your essentials while out and about…without needing another bag.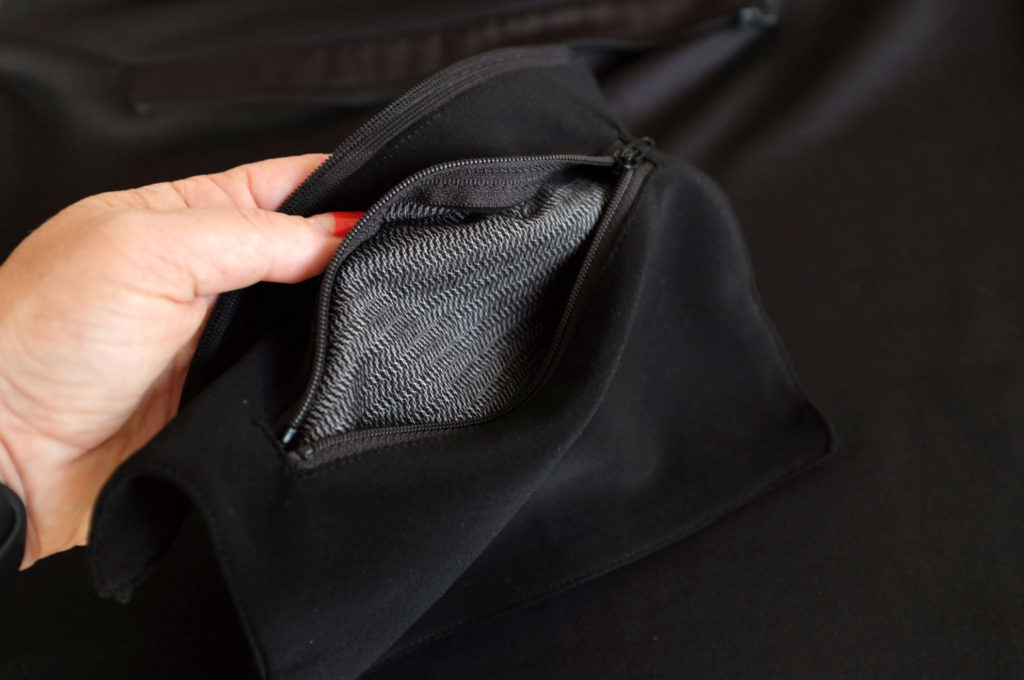 You can wear it to the front like I am in my first photo, or spin the skirt around sideways…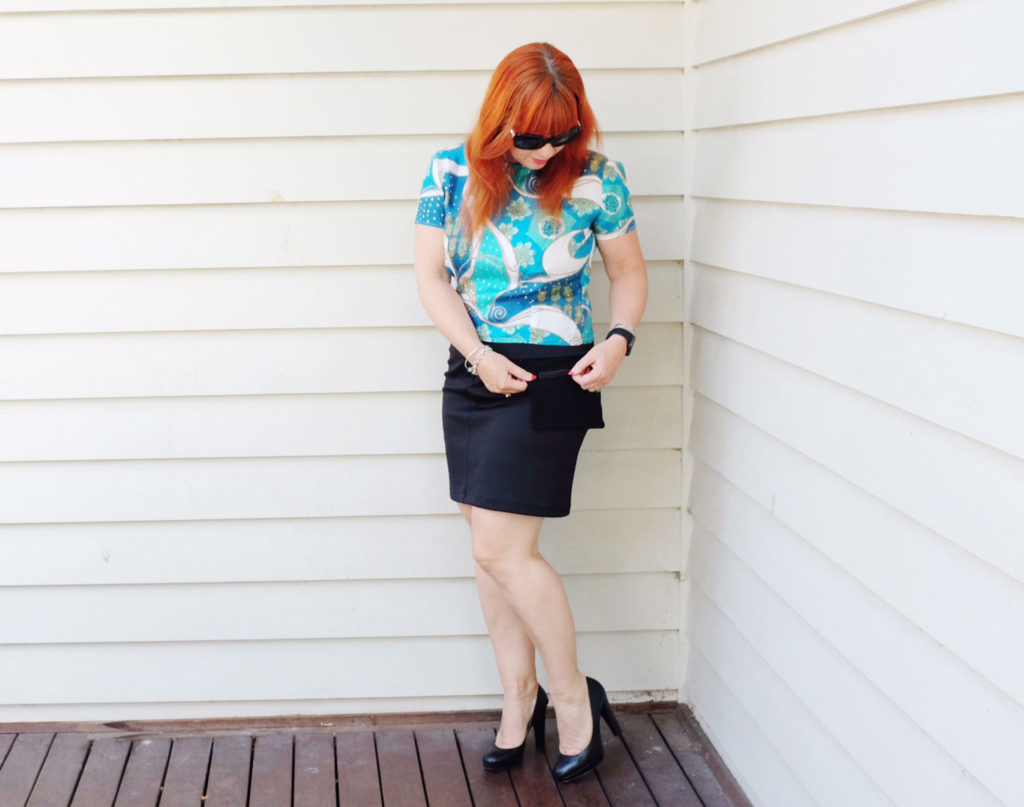 I found it handy to put my iPhone into it so I didn't have to delve into my handbag each time I wanted it.
And when unzipped off the skirt, you can use the pouch it as a separate clutch…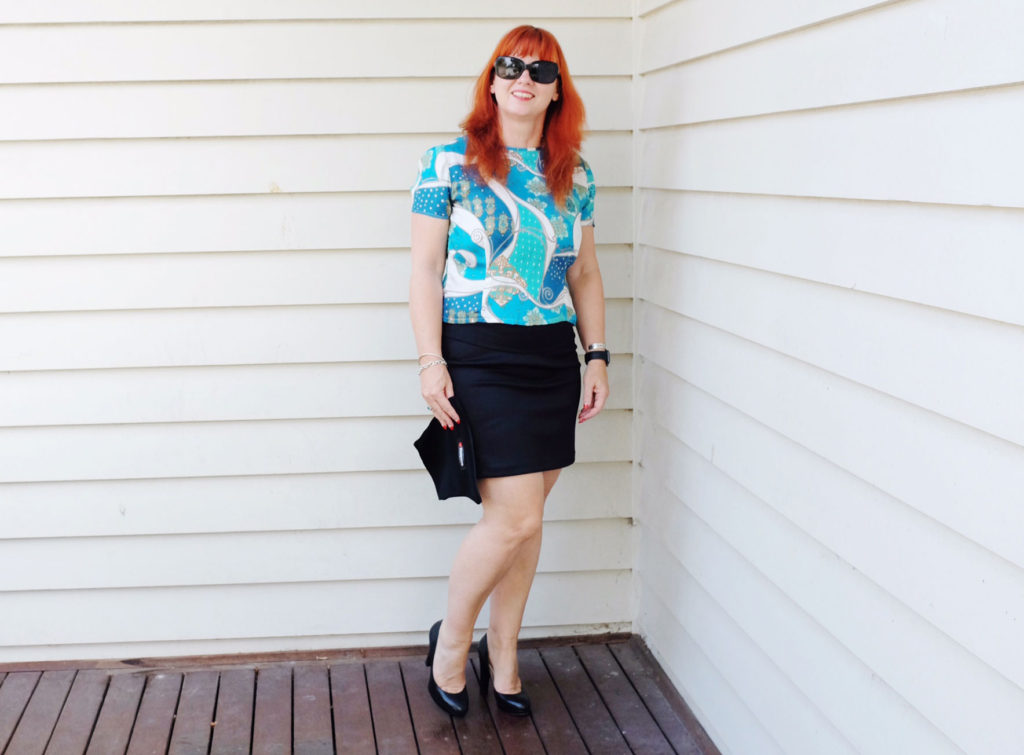 If you are wanting something that will be comfy to wear, yet totally stylish…and something which can easily be updated for a new look…then the Versatile Skirt is a must.
And if you travel frequently, you will love having the Versatile skirt as a basis to your outfit planning.
I don't travel often…sadly…but the Versatile skirt will fit perfectly into my office wear wardrobe…and for weekends!
Please note: this is a sponsored post, however my opinions are, as always, totally my own!
For more info on the Versitle Skirt and how to purchase, click here to visit the Zippy Skirts website.