Yesterday, we attended the Dawn Service, held at the Shrine of Remembrance in Melbourne…an amazing experience that everyone should do at least once in their lives.
The Shrine itself is imposing…built on top of a man made hill, looking directly up St Kilda Road towards the city…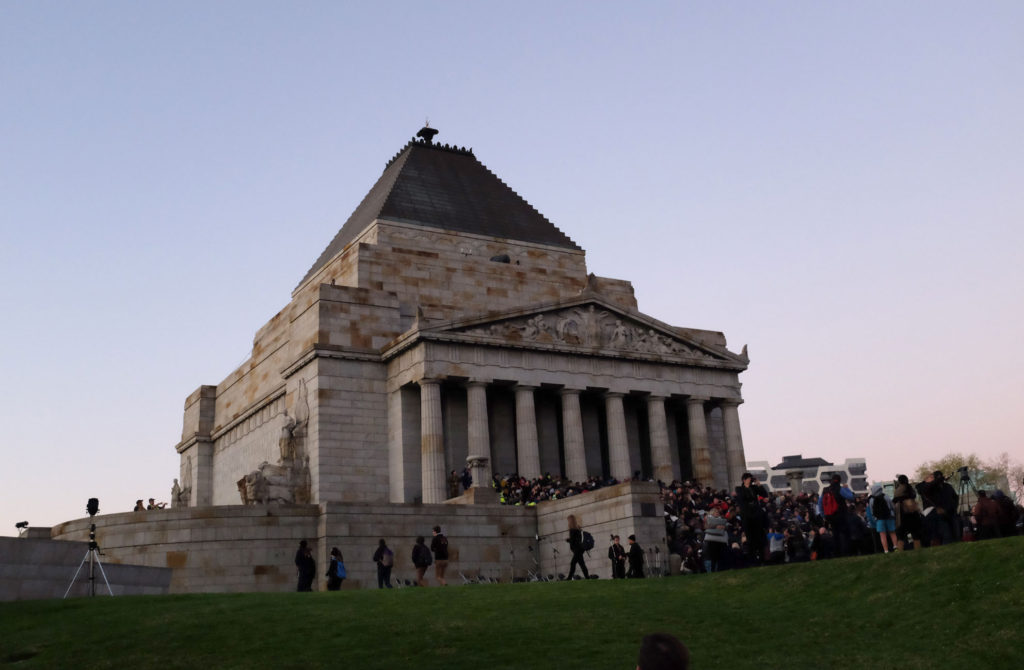 This iconic building was originally built after the extensive loss of lives in the First World War (1914 – 18).
It gave a grieving community somewhere to honour and to remember those who were lost.
The idea was proposed soon after the war finished and the location of Kings Domain was chosen…a spot which could be seen from the centre of the city.
But the process of design, planning and building wasn't completed until September 1934…and was formally dedicated on 11 November 1934 by the Duke of Gloucester.
A crowd of over 300,000 people was reported to be at the ceremony…to get that amount of people into perspective, this was about one third of Melbourne's population at the time.
And in a modern day comparison, there were only approx 45,000 at the Dawn Service yesterday!
After World War Two finished in 1945, the Shrine was updated to commemorate those who were lost in this second conflict with the World War II Forecourt, the Eternal Flame and the World War II Memorial being added.
Since then, there have been other new additions, including the big Visitor's Centre, which was completed in 2002.
While recently going through my family photo archives, I came across some black and white images of the Shrine which I believe were taken in the late 1930s…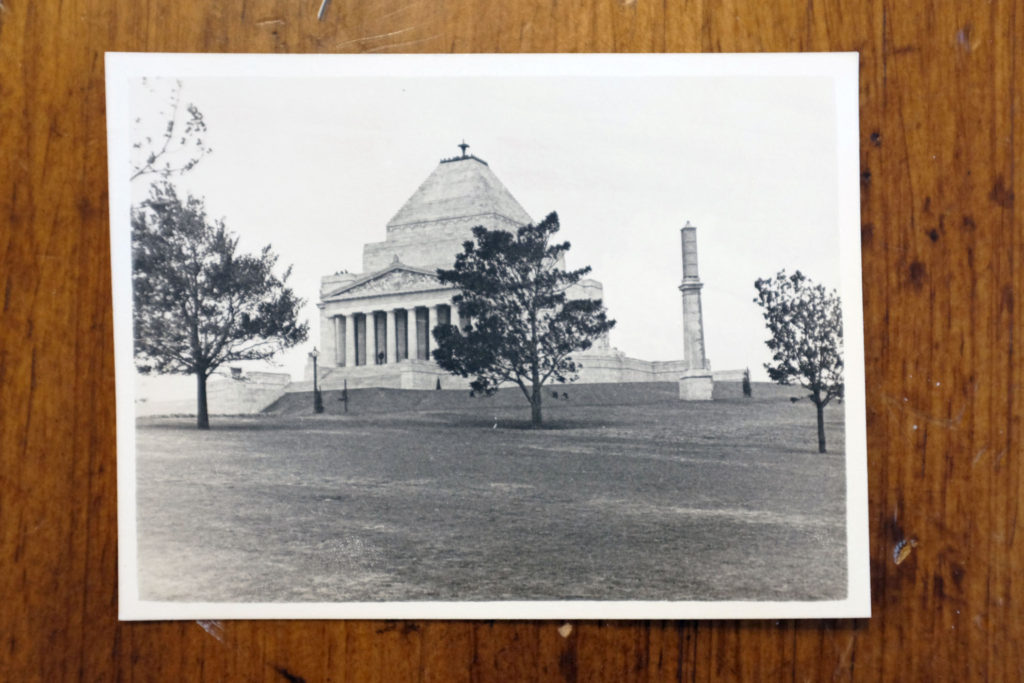 Fascinating to see a historic view towards the city of Melbourne…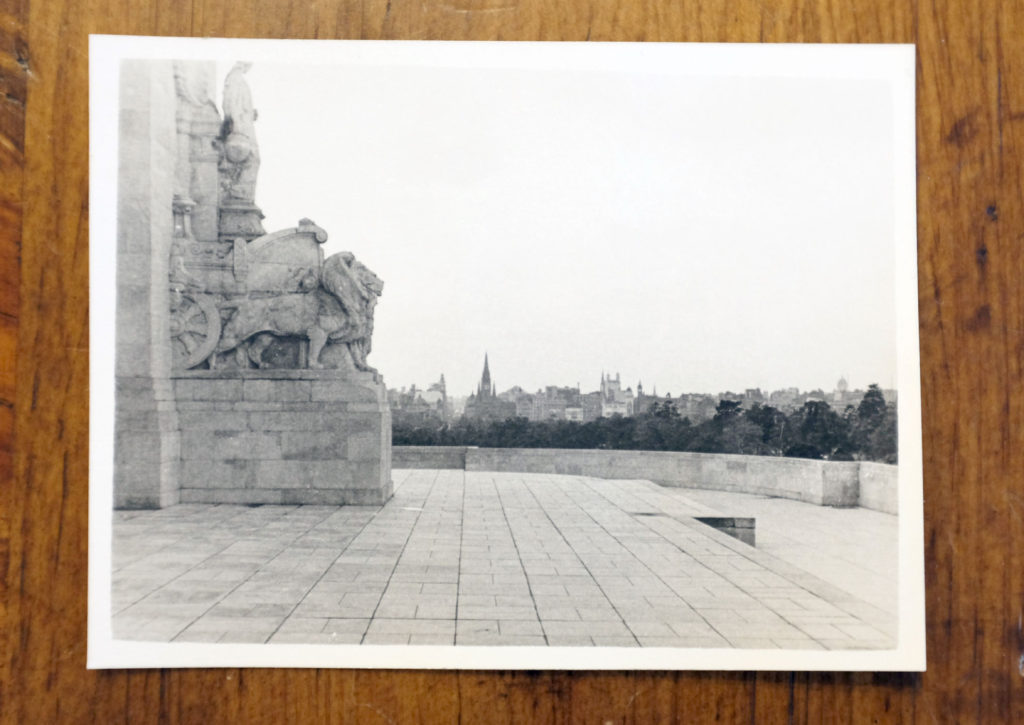 And another one…you can see the reflecting pool which has been replaced by World War II Forecourt…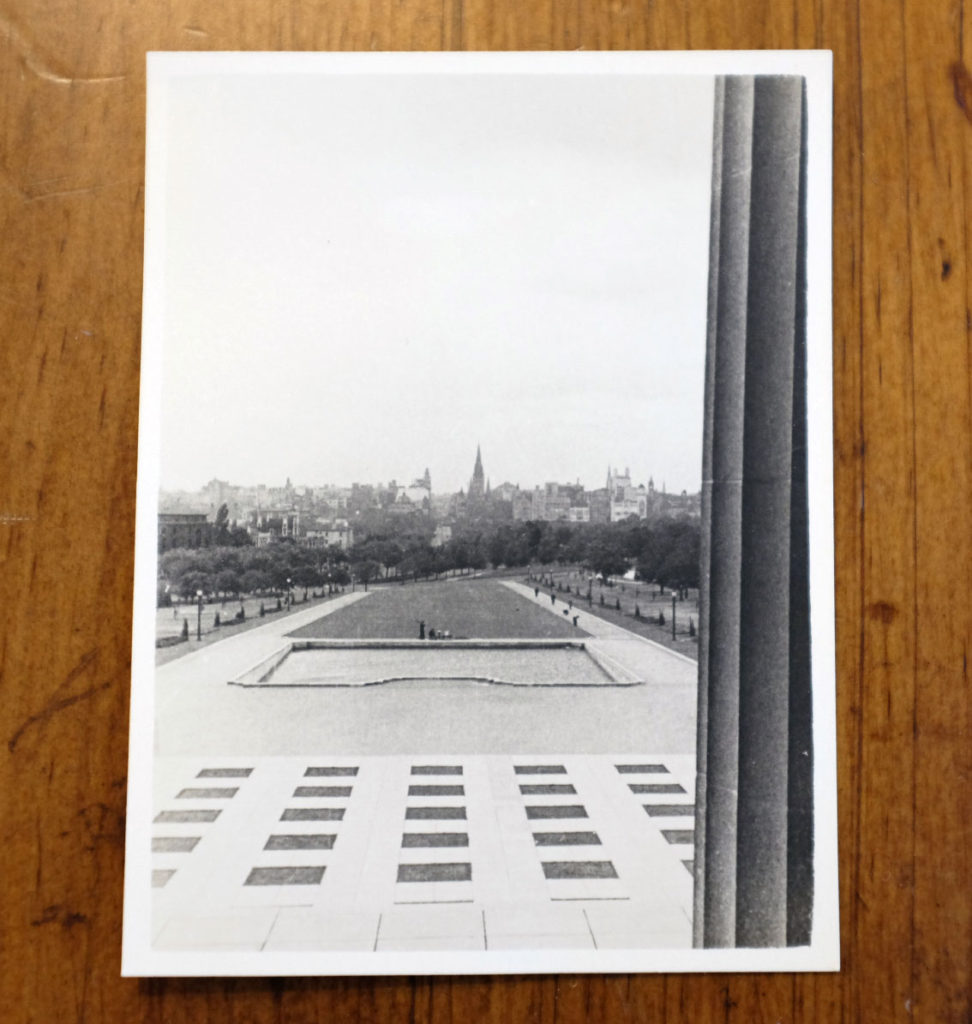 It is kind of surreal looking at these images, knowing that the Shrine is still standing strong, while the person who took these images is long gone….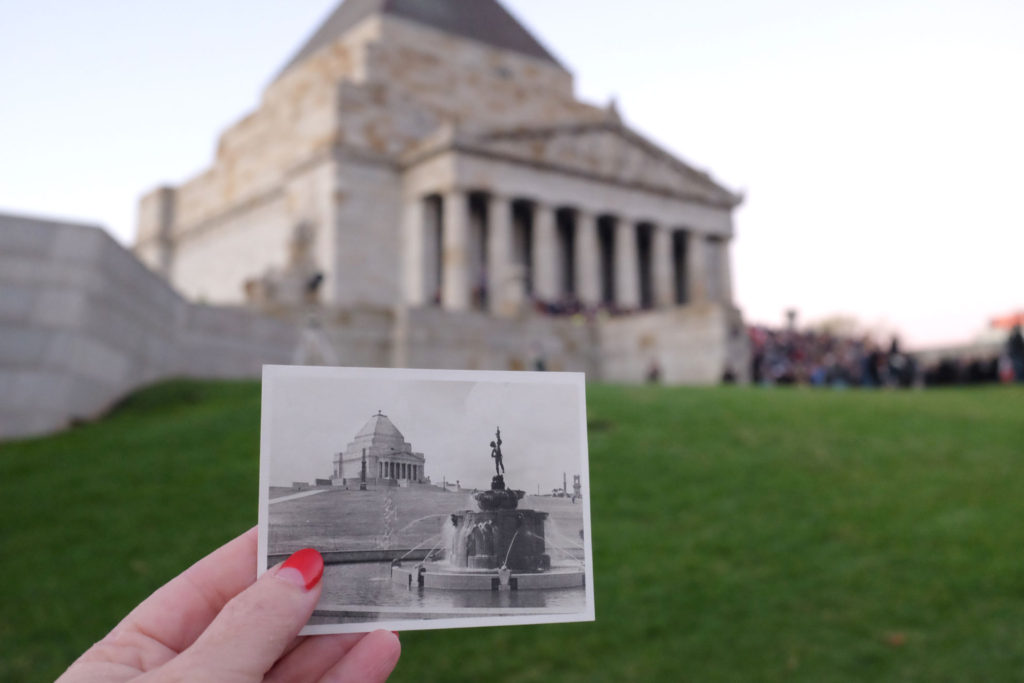 I wish I knew who took them…and what camera they used…but all I know it was a relative of mine who took the time to take these and get them printed.
Thankfully, they have survived the numerous moves and clean outs over the years, and I will ensure that that copies are passed onto the Shrine to ensure that these little snapshots of history are kept.
Lest we forget…
Do you love finding historic photos of familiar places like I do? Share your finds in the comments below as I would love to know!