We have walked past the entrance of this little laneway many times, but never thought to check it out till I discovered the Presgrave Place Street Art feed on Instagram.
To find it,  you head to Little Collins Street and turn into Howery Place…you will see the street sign just a short way down on the left….under the large Capitol Theatre sign…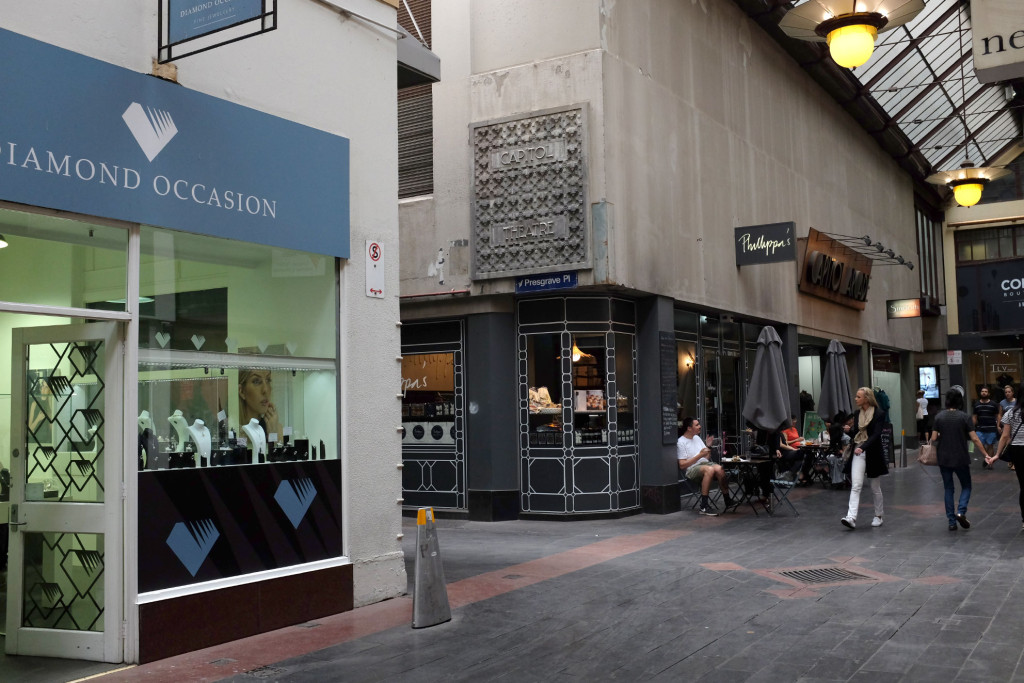 I wasn't able to find any history on Presgrave Place, but I found out that in 1896, Edward William Cole of the famous Cole's Book Arcade, covered Howery Place with a glass canopy and created showcases to attract tenants.
Presgrave Place itself is nothing to write home about…just a short laneway that turns a corner and hits a dead end…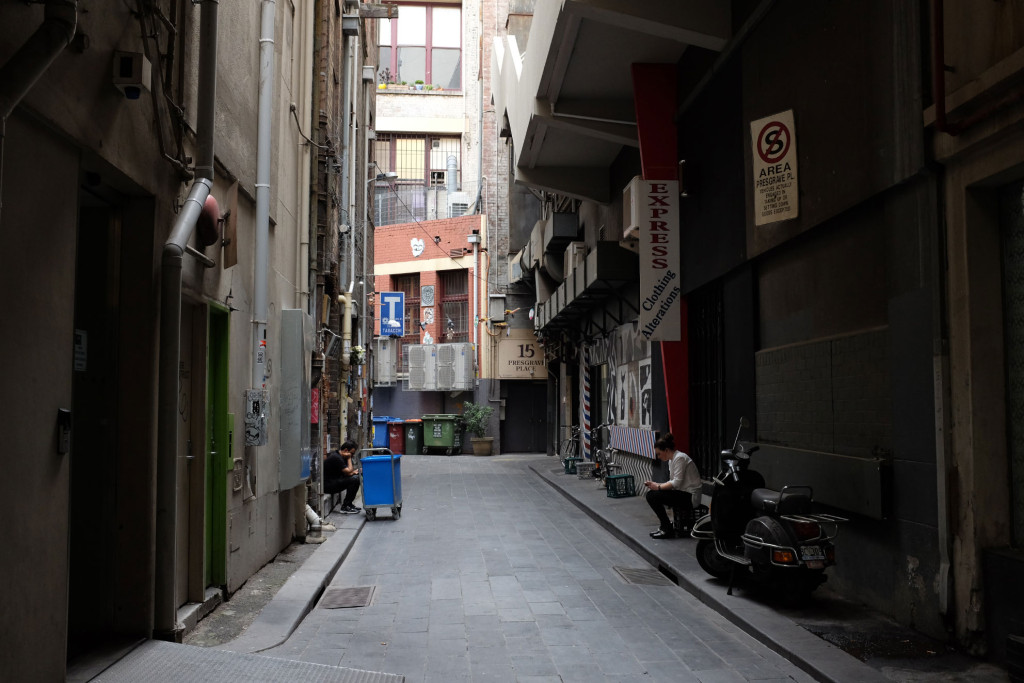 What is interesting is the unusual street art…there are photo frames and other little installations attached to the left wall.
Apparently they just appeared overnight sometime before 2007 with no explanation…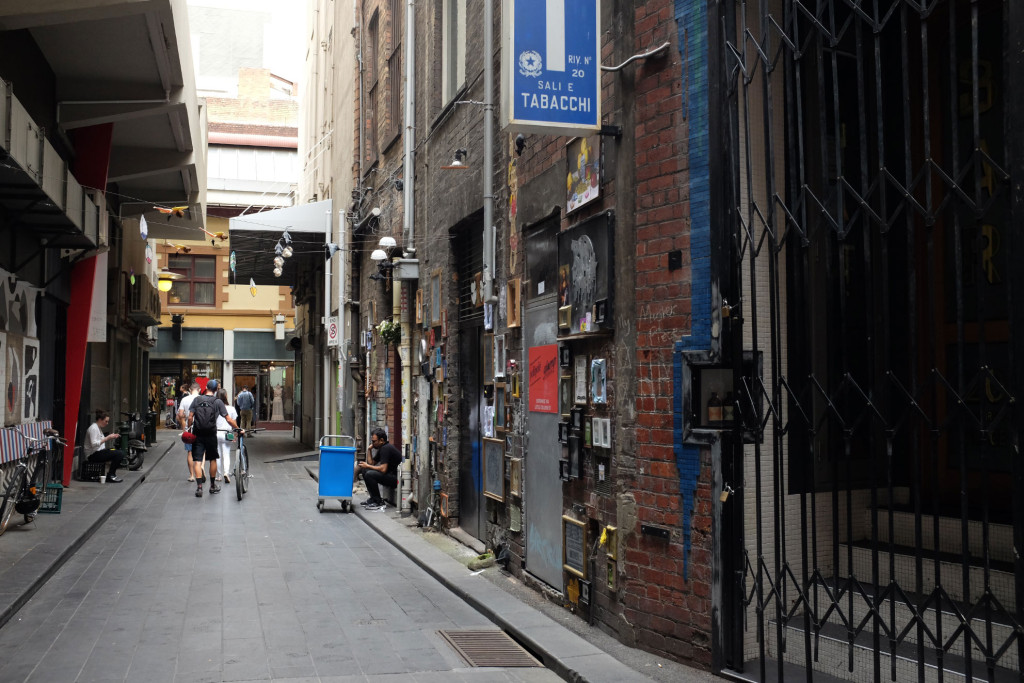 It seems to be a real mixture of styles…including this framed puzzle…some of these have been hanging on the wall for years…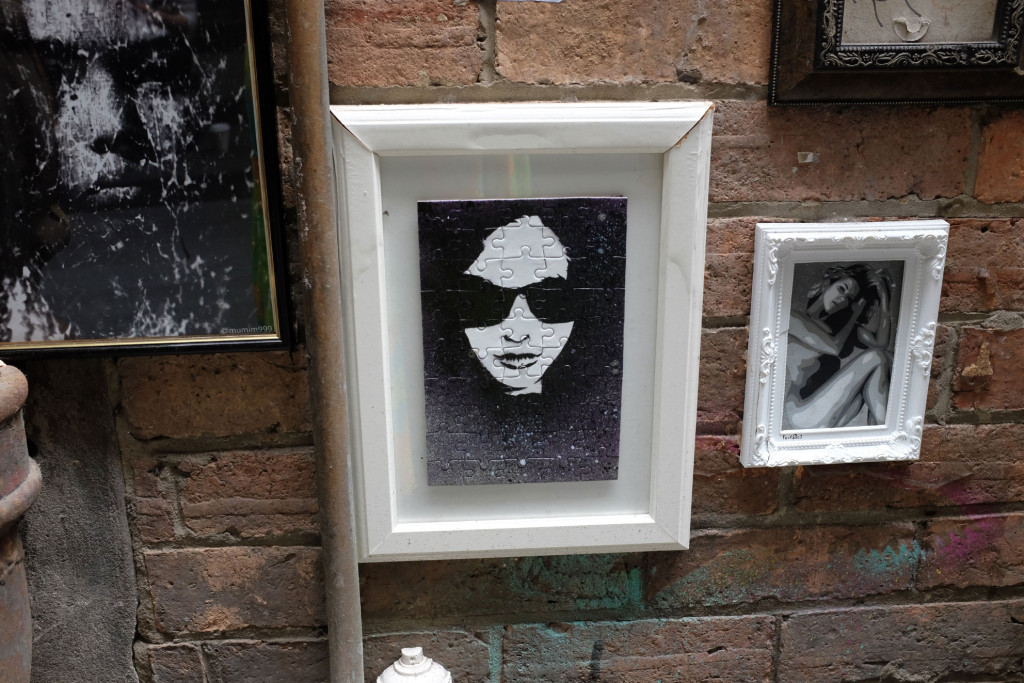 And Big Bird…I believe this was created by Tinky Sonntag and is called "Fractured"…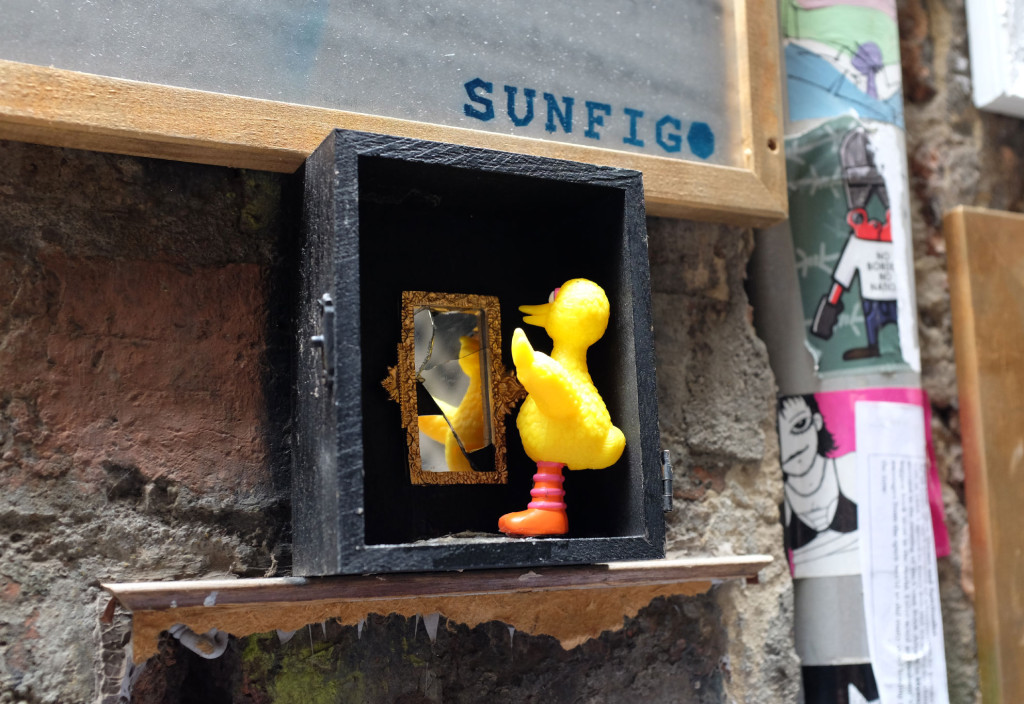 If you visit this laneway, make sure you look carefully…this is very different from the large colourful street art you find in Hosier and AC/DC lane.
As well as the framed works, there are a lot of little additions…can you see the little red watering can?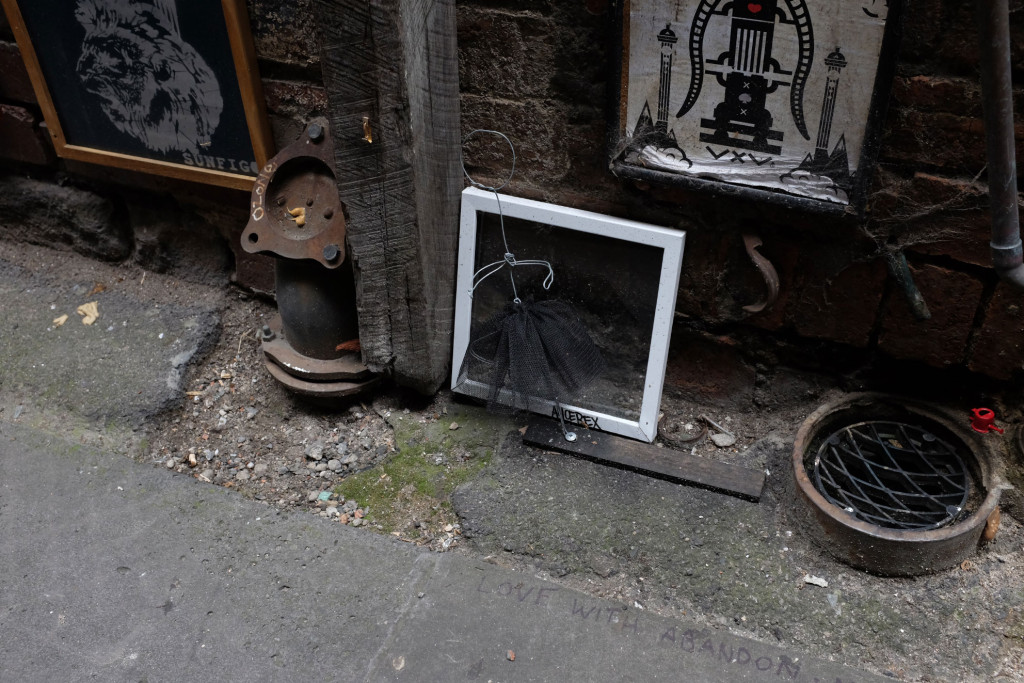 And look up to find rats with parachutes…and rats with wings…I found out that these are three-dimensional version of Banksy's stencil created by a Melbourne street artist known as Kranky, who makes art from plastic rats and dolls…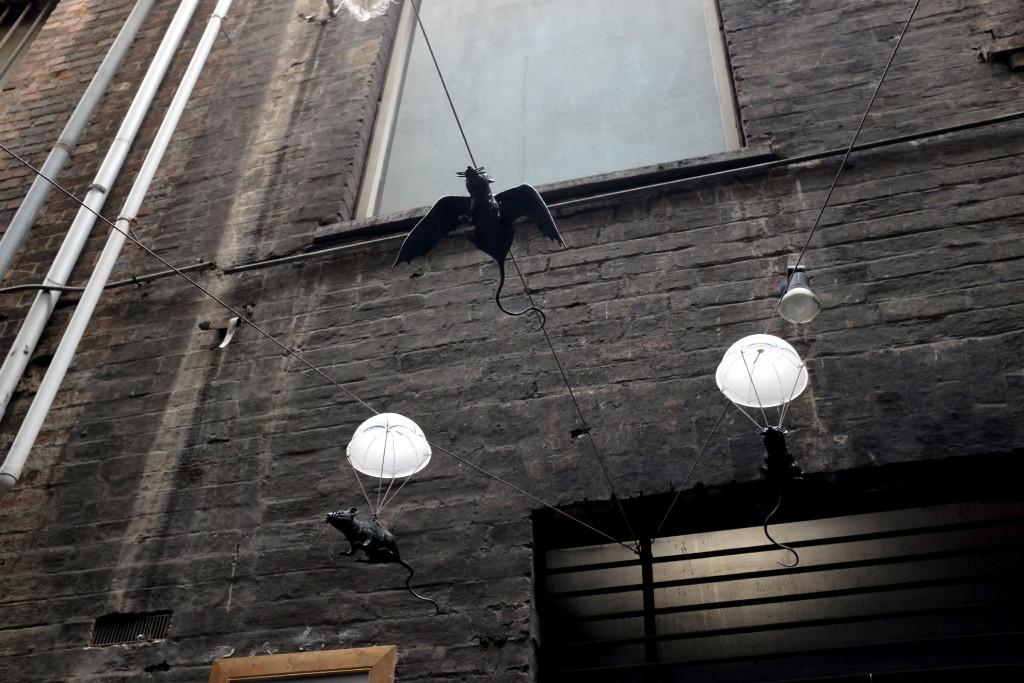 If you want to see something a little different…and somewhere many Melbournians don't even know exists…then I can definitely recommend a visit to Presgrave Place when you are next in the city!
You just never know what you might find…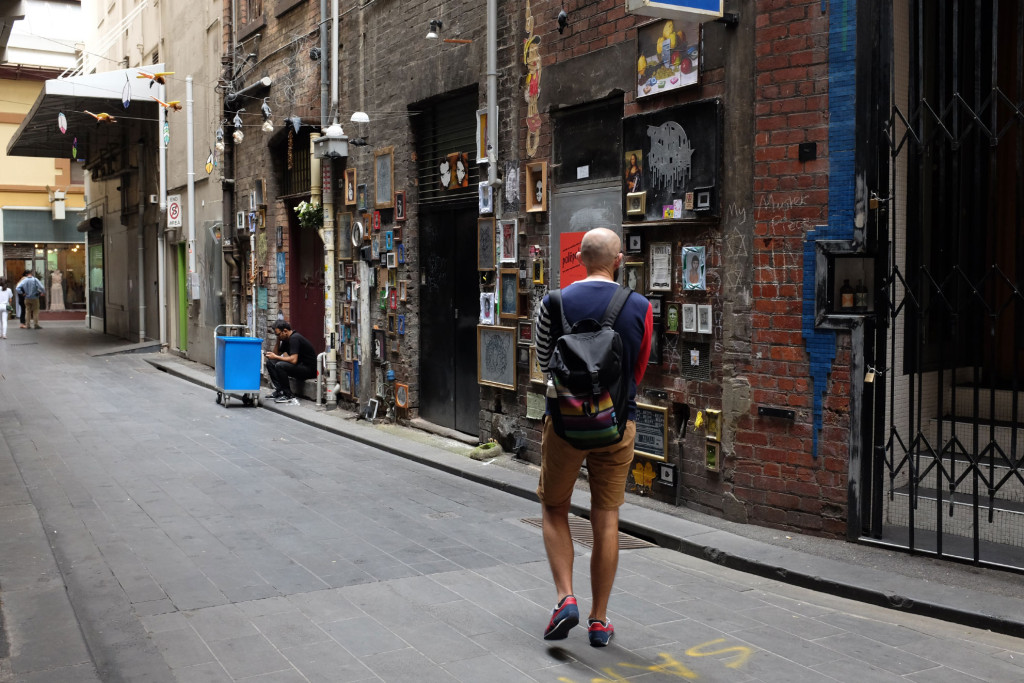 Presgrave Place runs off Howery Place in Melbourne…there is no car access but it is easy to access on foot.