And so February begins…here is what I wore for the first week of the month…
What I Wore…Monday 1st February – Sunday 7th February

Started the week wearing a Review dress I found in the $1 bin at a Sacred Heart op shop…bargain!
Shoes are Zola from a few seasons ago…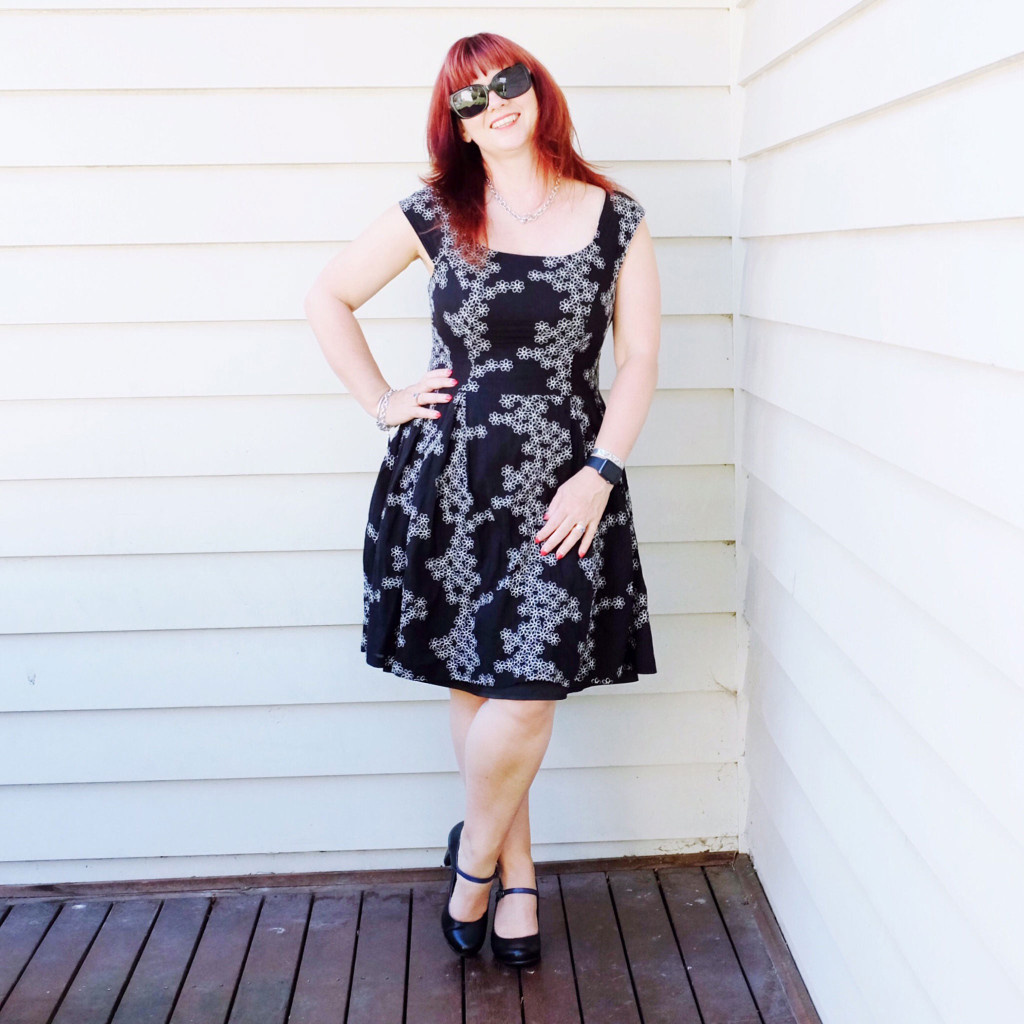 Tuesday was hot…wished I was down the coast, but was instead stuck in the office all day.
Kept cool in these vintage culottes with a white t-shirt, denim waistcoat and yellow belt…white heels are from Spendless…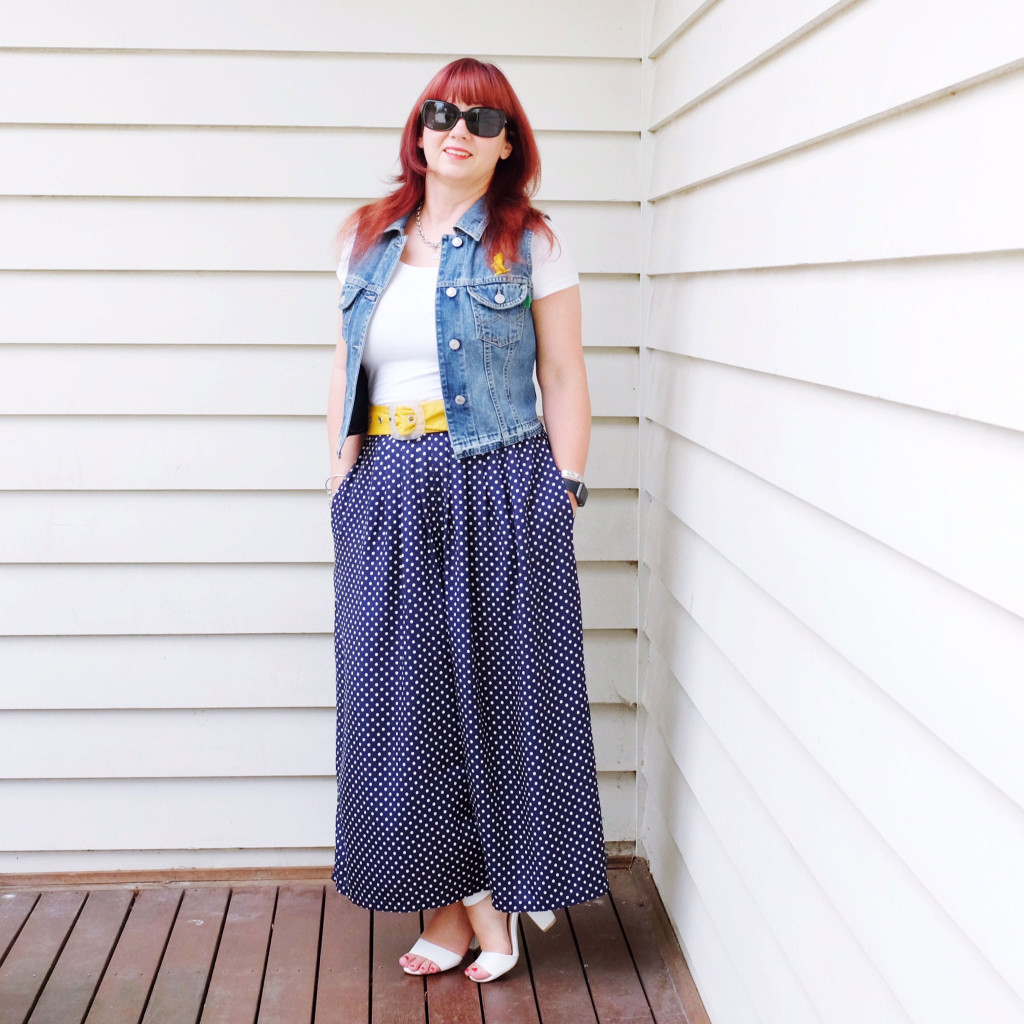 Wednesday was much cooler here in Melbourne, despite all our northern neighbours melting.
Wore a pair of H & M pleather pants found at a Red Cross op shop…which were conveniently shortened to the perfect length for me by their previous owner…with a silk vintage top and black heels.
Never worn pants like these before…will take a little getting used to but should be good for when the cold weather of winter arrives!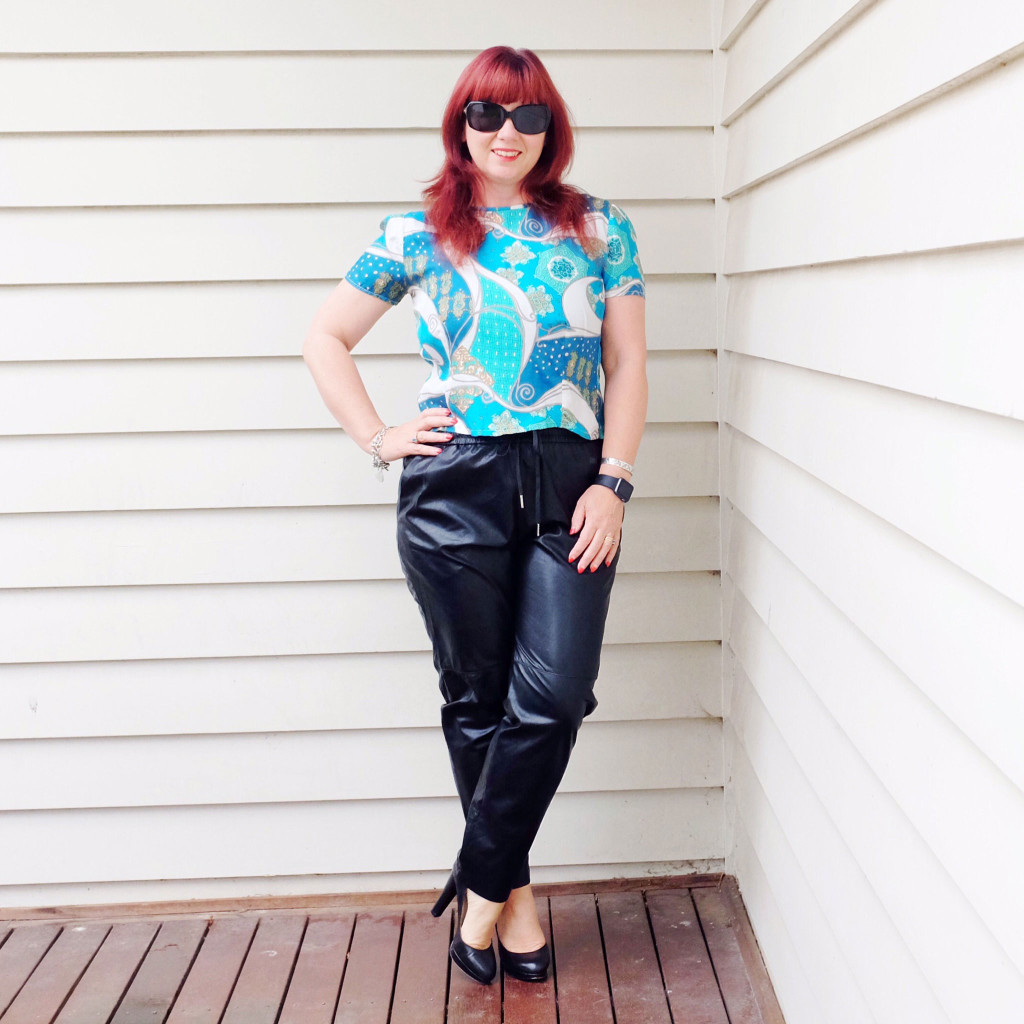 I had a morning of errands on Thursday…rushed out and got everything done before settling down in front of the computer to work.
I wore a black shift dress, with a vintage waistcoat, legging and orange heels…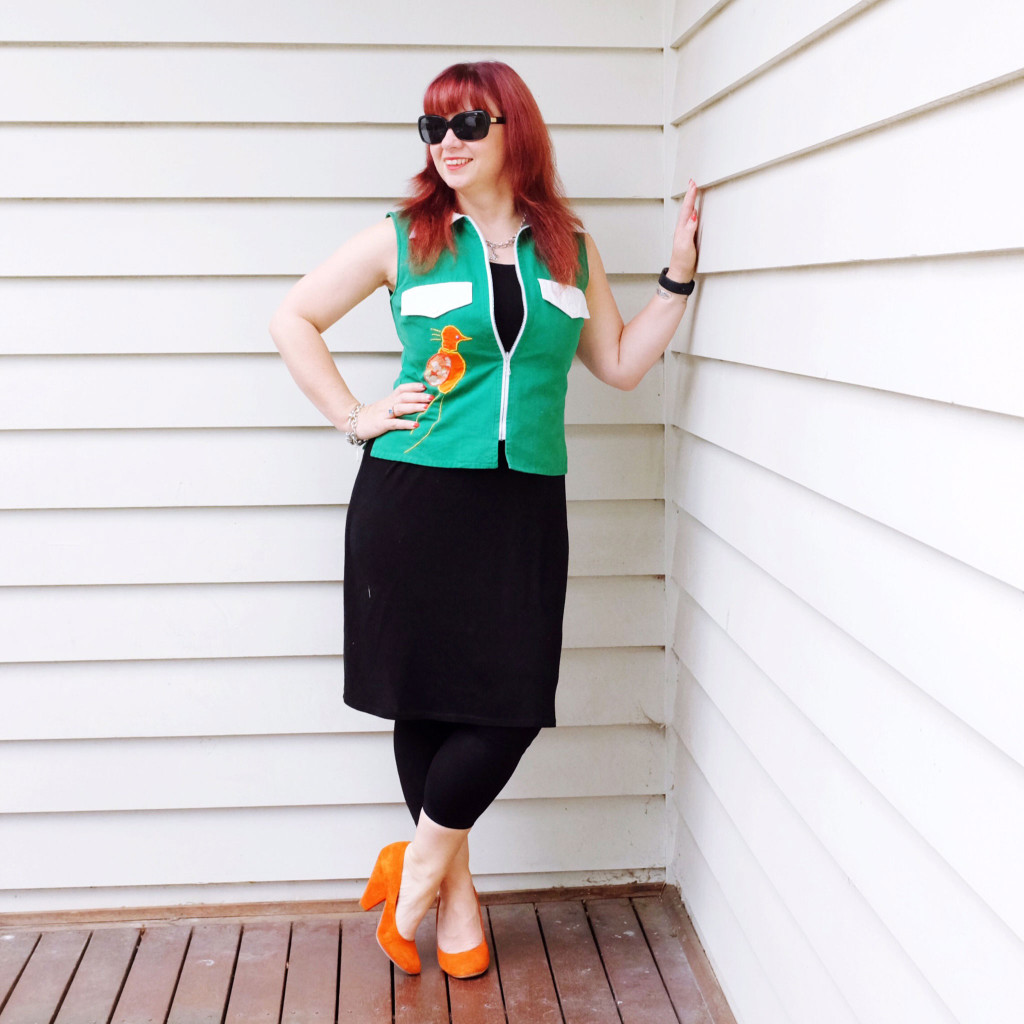 Friday was a lovely sunny day, so I slipped in a visit to Green Cup for an acai bowl and a bit of op shopping in my lunch break!
I wore a Ben Sherman dress I have had for a few years, with a cropped vintage denim jacket and some fabulous two tone high heels that I found at a Sacred Heart op shop…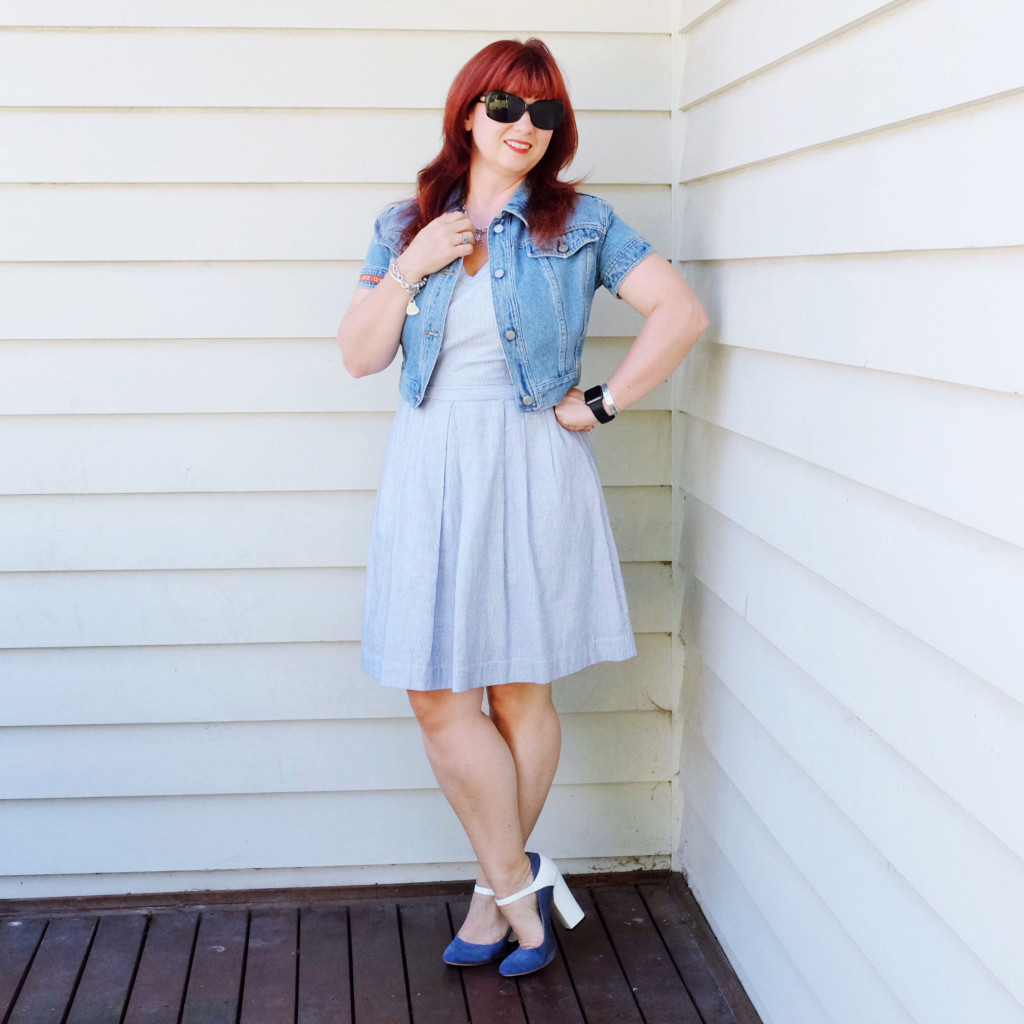 Saturday was a perfect day in Melbourne weatherwise, so we spent the morning in the city doing some exploring…and a little shopping.
I wore my op shop find button up denim skirt, with a vintage top and lace-up heels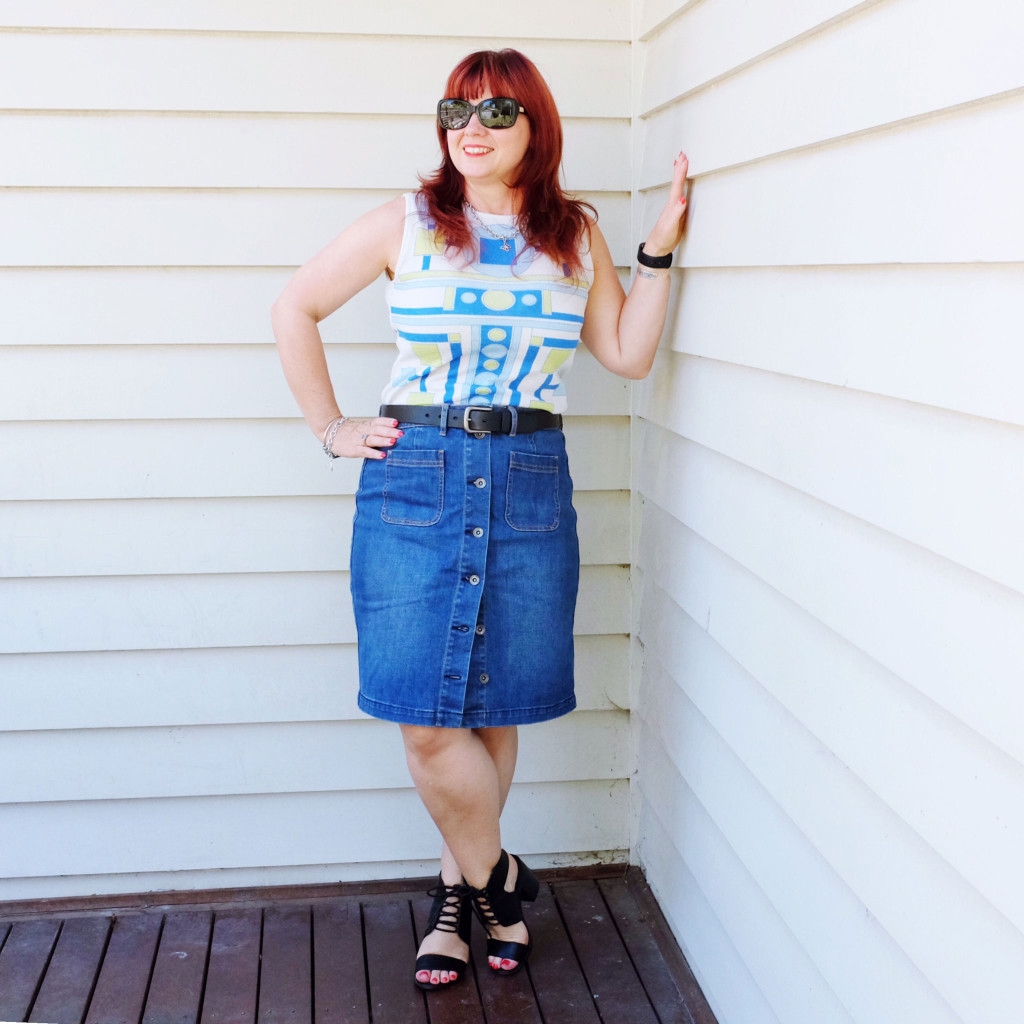 We decided to head over to Fitzroy on Sunday, and have a walk along Brunswick Street…included a break for tea and treats at the Vegie Bar.
I wore a skirt from Pretty Parcel…handmade here in Melbourne…with a white t-shirt and a red denim vintage waistcoat…and this was the most liked outfit for the week over on Instagram…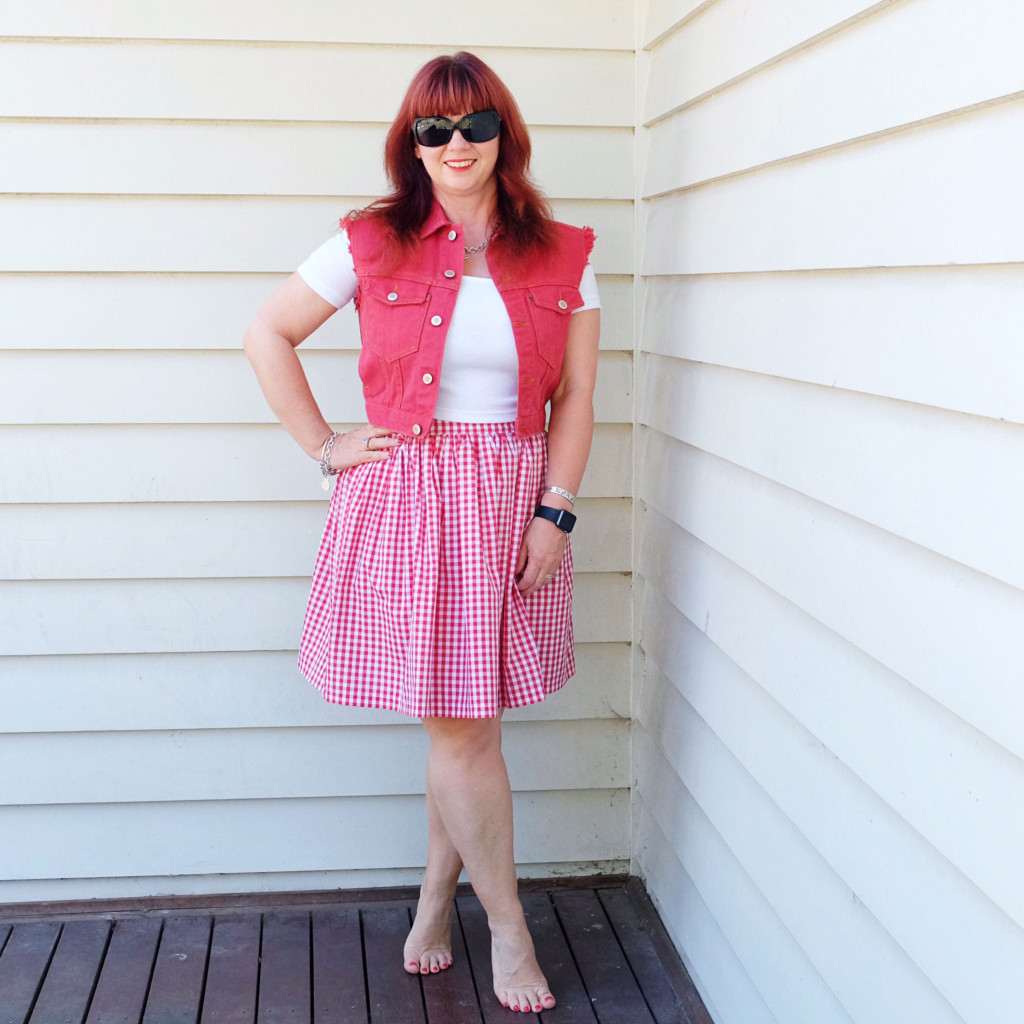 Please note: none of my outfits are sponsored or gifted.
What was your favourite outfit of this edition of What I Wore? Share in the comments below as I would love to know!