I reckon waistcoats are one of the most underrated fashion items so today, I am turning the spotlight onto just how versatile they can be!
First seen back in the 1600s, the waistcoat was for formal wear…now it can be everything from formal to casual…even work wear as high vis vests!
So what exactly is a waistcoat…it is defined as a sleeveless jacket and fastens up the front with buttons or press studs.
And although traditionally found more in men's fashion, it has become something us girls can wear, and I am a total convert!
I say this because one of the most worn items in my wardrobe is a waistcoat….a denim waistcoat to be exact…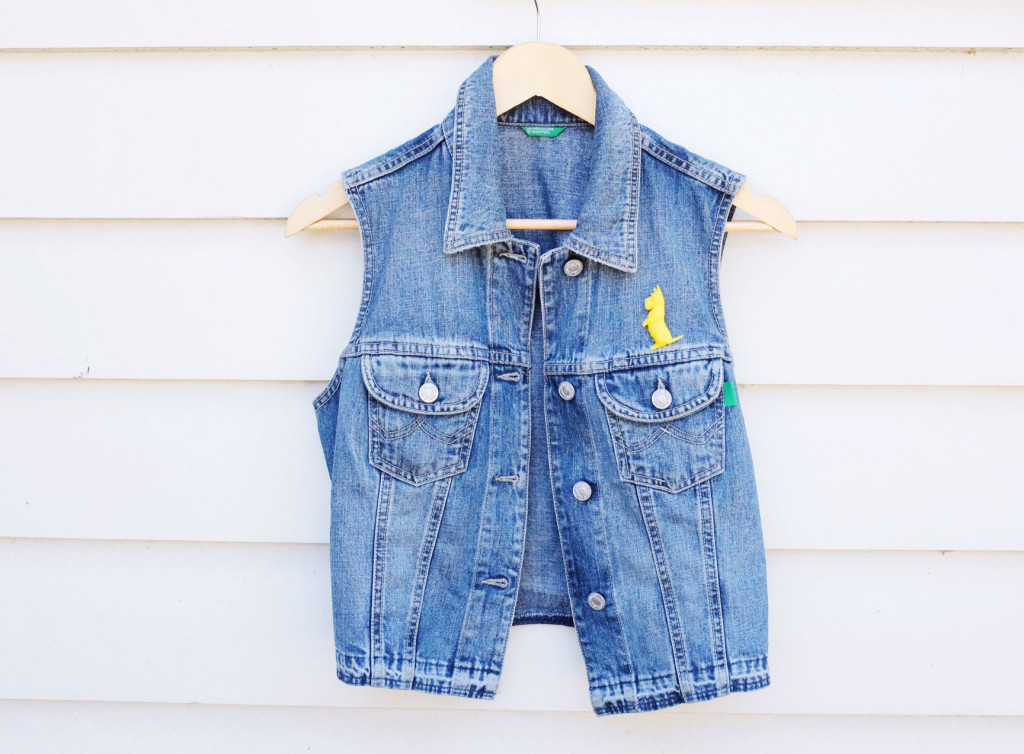 This particular one was found at a vintage market, but technically is more op shop as the brand is a modern one.
And if you are wondering, the yellow terrier brooch is made in Melbourne by The Moby Duck.
I prefer a more cropped style…this one sits at my natural waist…as it works really well with my maxi and midi skirts….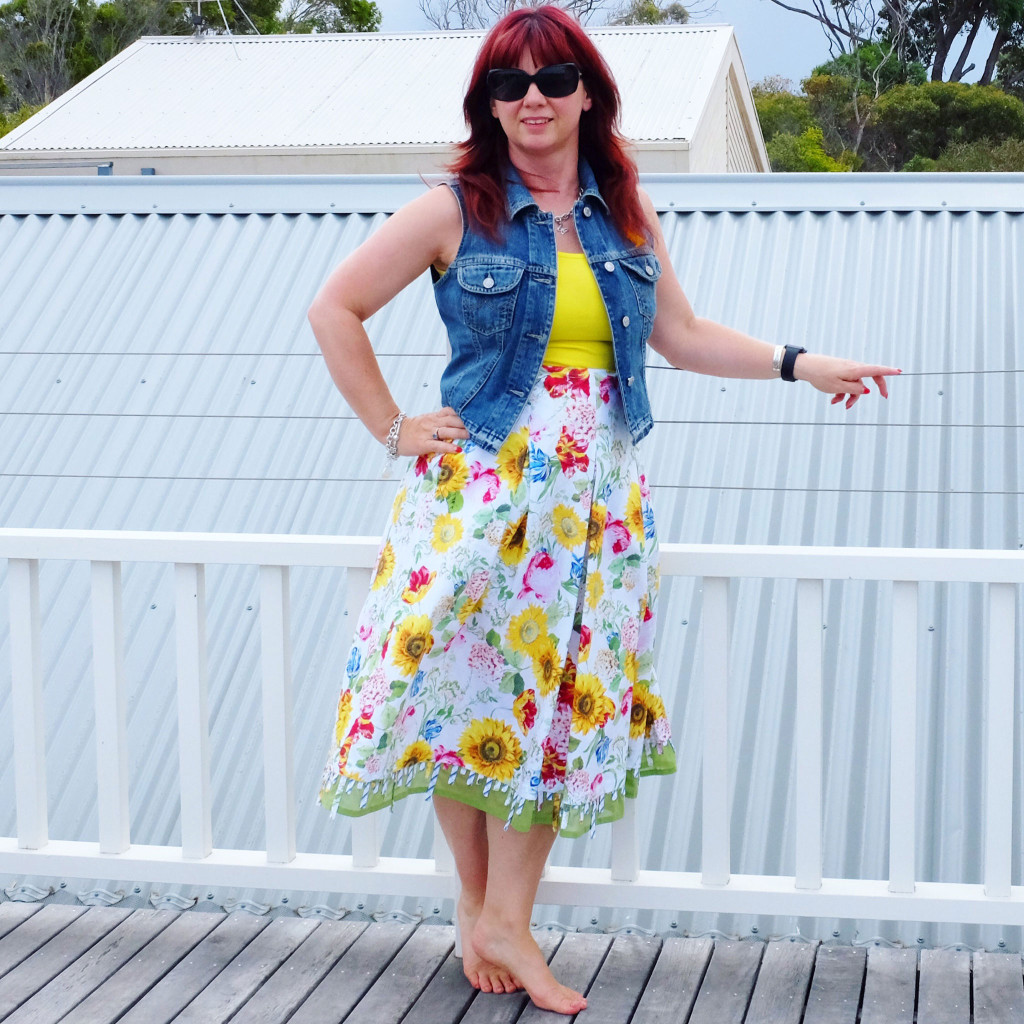 With vintage palazzo pants…this is one of my all time favourite outfits…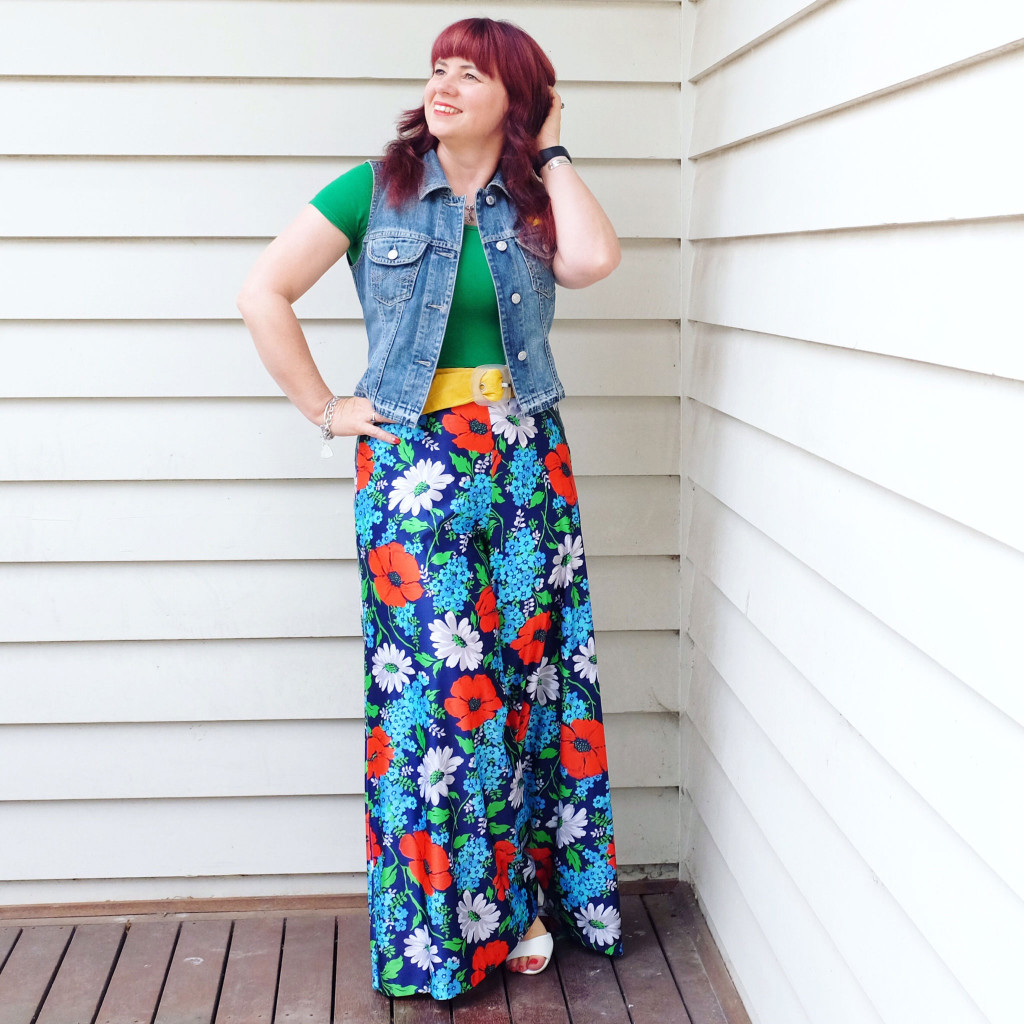 A waistcoat will also work over simple dresses such as this black one…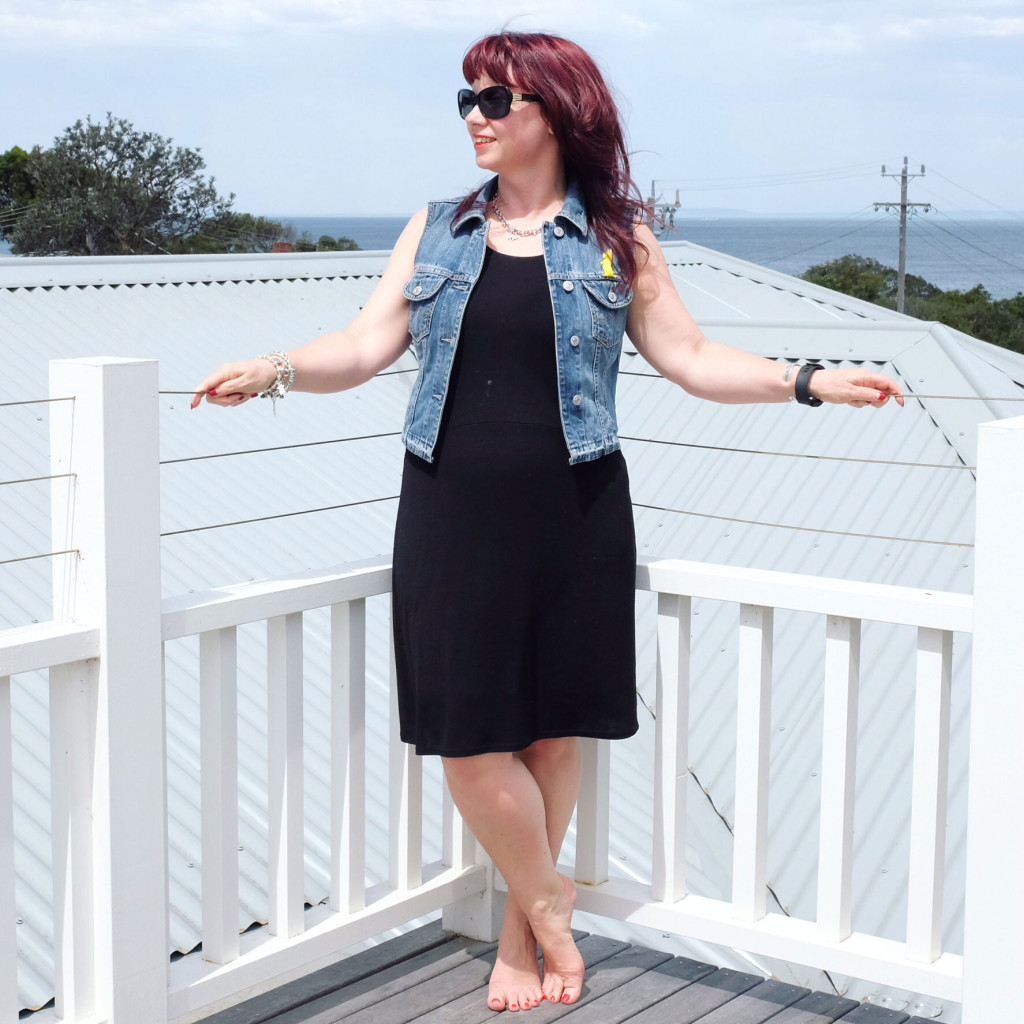 Waistcoats don't have to be denim…I also have this vintage waistcoat which is perfect for adding some colour…and this one has a zip not buttons..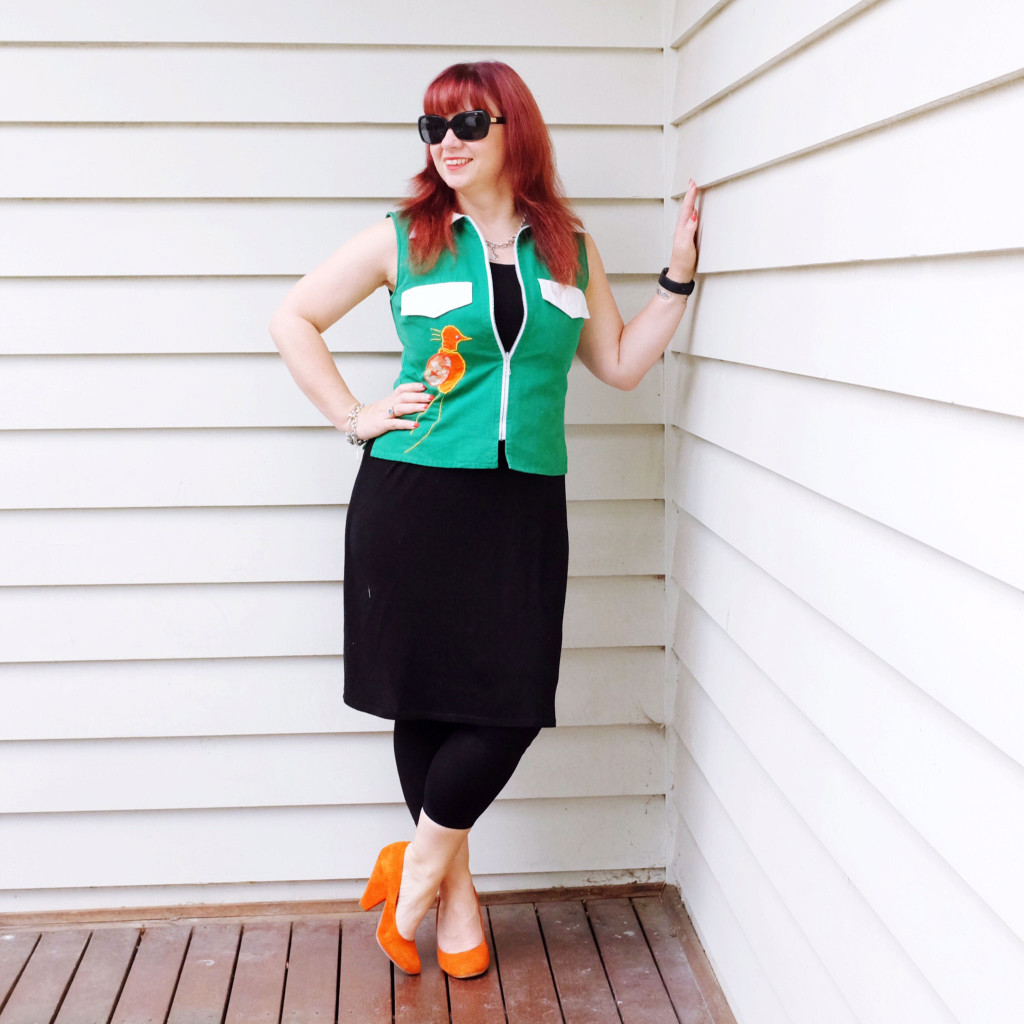 What I like about wearing a waistcoat is it gives a little extra coverage.
For example, I sometimes wear cropped t-shirts with skirts to avoid extra bulk, so the waistcoat helps to not reveal too much!
Also applies if I want to wear a singlet…put a waistcoat over the top and I don't have to worry about bra straps showing.
To be honest, I am not sure if the waistcoat is something that you will find in the trendy retail shops but I know you can find heaps of denim waistcoats in vintage stores.
For example, I saw all these at Sheila, a vintage store in Fitzroy just last weekend…and that red one is now mine!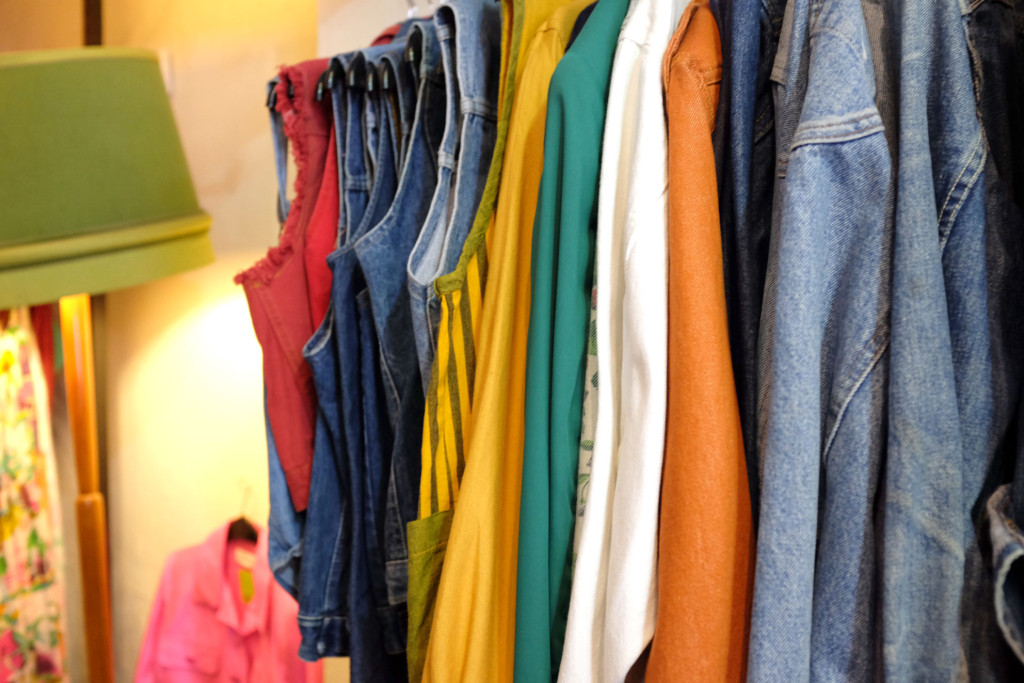 And if you keep an eye out, you will probably spy some in op shops.
Like the button up skirt I talked about a few weeks ago, waistcoats are not all shaped the same way, so try a few one to find what works for you.
As I mentioned early, I like the more cropped version which is shorter at the back, but you can get longer ones if that suits your body shape better.
And although traditionally, waistcoats should be done up, I like to have my denim one unbuttoned, so don't worry if it is too tight across your bust.
Just make sure it is not too tight across your back and shoulders…it needs to be comfy to wear…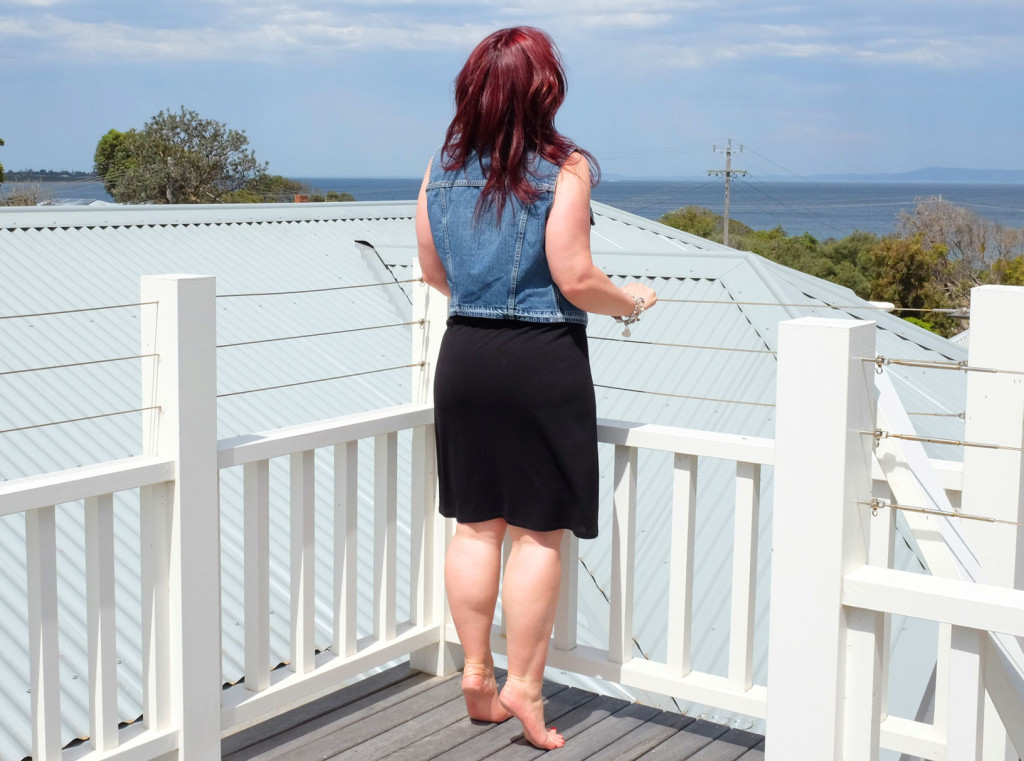 So give the waistcoat a go, and see if it can find a place in your wardrobe like it has in mine!
Do you wear waistcoats? If not, would you give this trend a try?