My regular followers will know that I am really enjoying putting together outfits each day…I am even getting a little more confident in being in front of the camera rather then behind.
I am also discovering that you don't need to splash heaps of cash to dress well.
So I thought I would start a new feature on the blog called Tuesday Trends…matching current trends with what I have found in vintage/op shops at a fraction of the price!
And don't worry guys, I will do some for you as well.
But today's Tuesday Trends is for the girls…. let me introduce you to the button up skirt…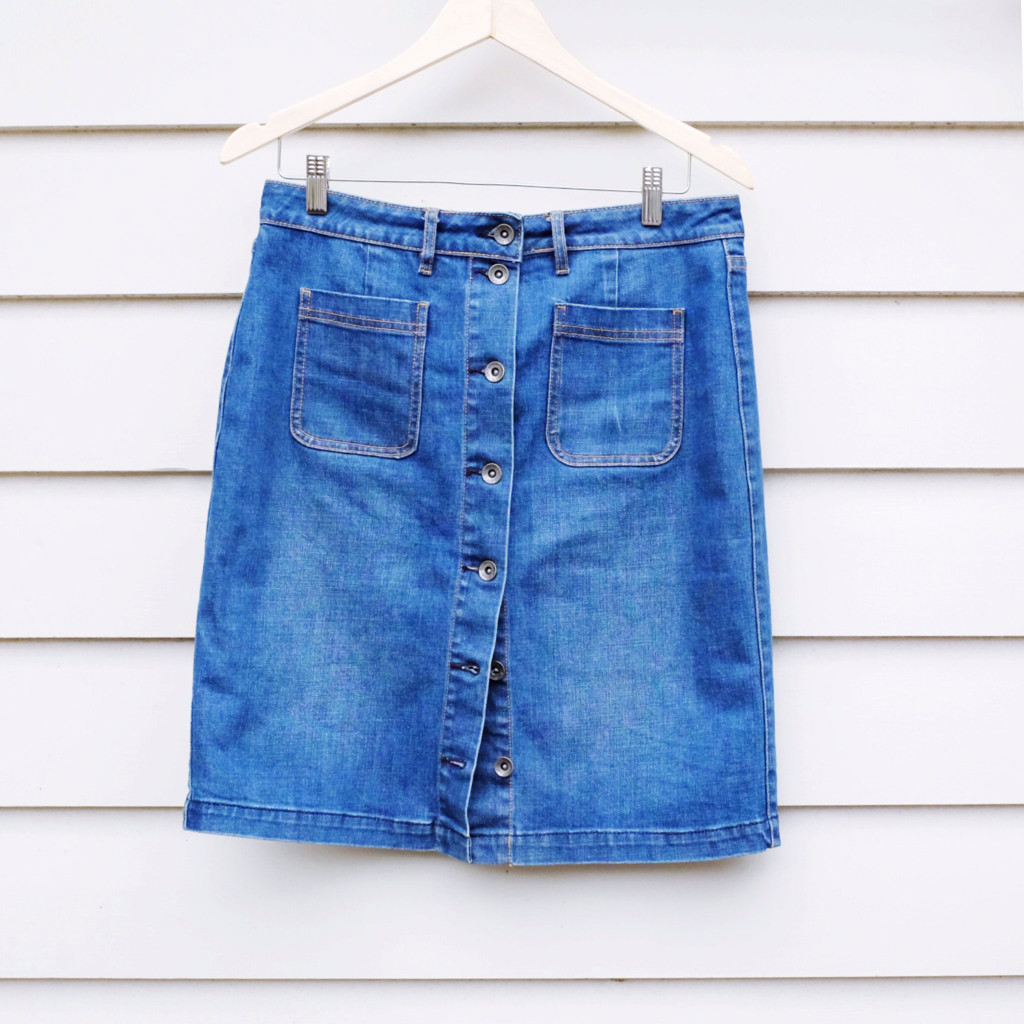 This look, like just about every fashion trend, has been round a few times before…it was especially popular in the 70s and reared it's head again last year.
But I predicting that button up skirts will be around for quite a while yet. as they are still appearing in retail shops ranges.
And the good news is, I have spotted heaps of them in the various op shops I have visited….from more expensive brands such as Gormon to cheap & cheerful!
You can get them in all sorts of fabric, but I am a fan of the denim style…and I found my Jag button up denim skirt from a local MS Op Shop for the grand total of $3…yep, as new for just $3!
There are heaps of different styles…longer, shorter, a-line, pencil…this one works well for my curvier shape and I love the flat front pockets.
What I like about the button up skirt is that it is that it works perfectly across all seasons…wear it with a t-shirt and sandals in summer…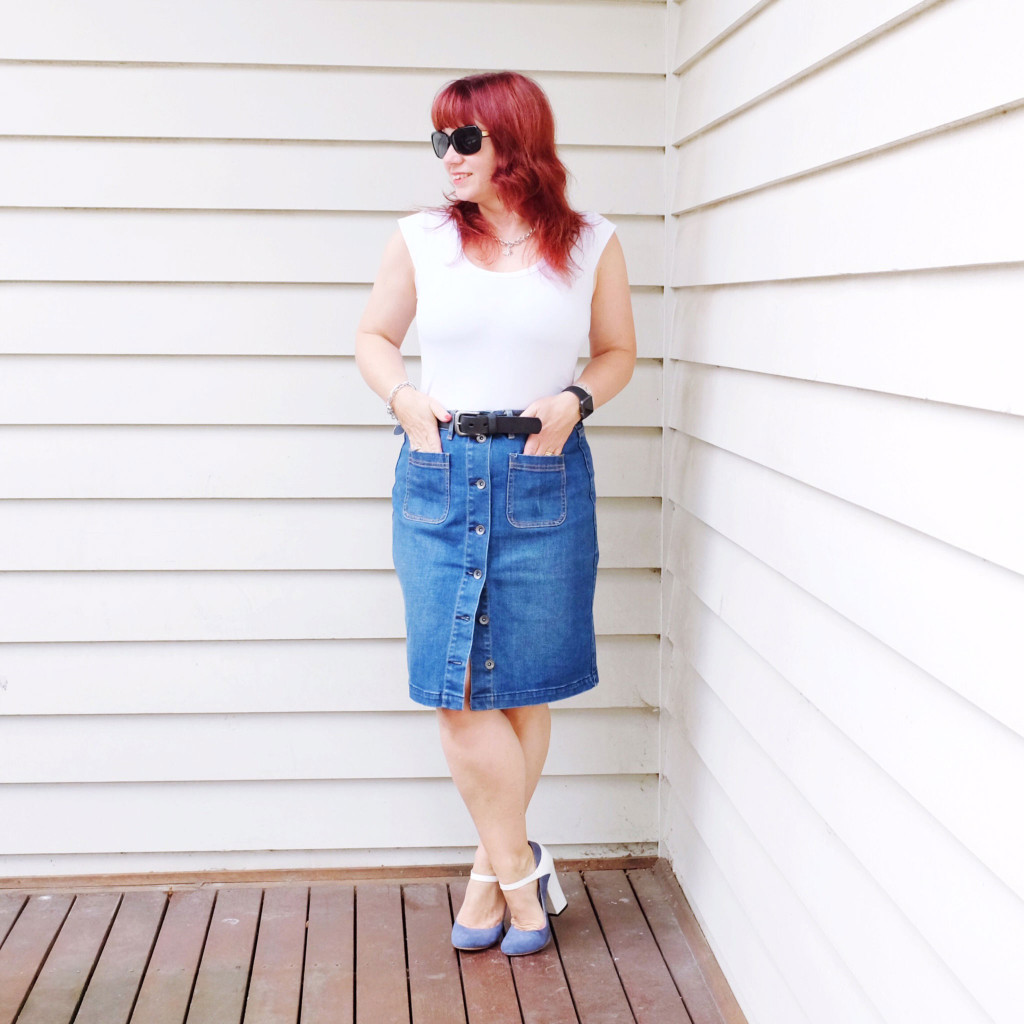 And in winter, add a jacket, tights and boots…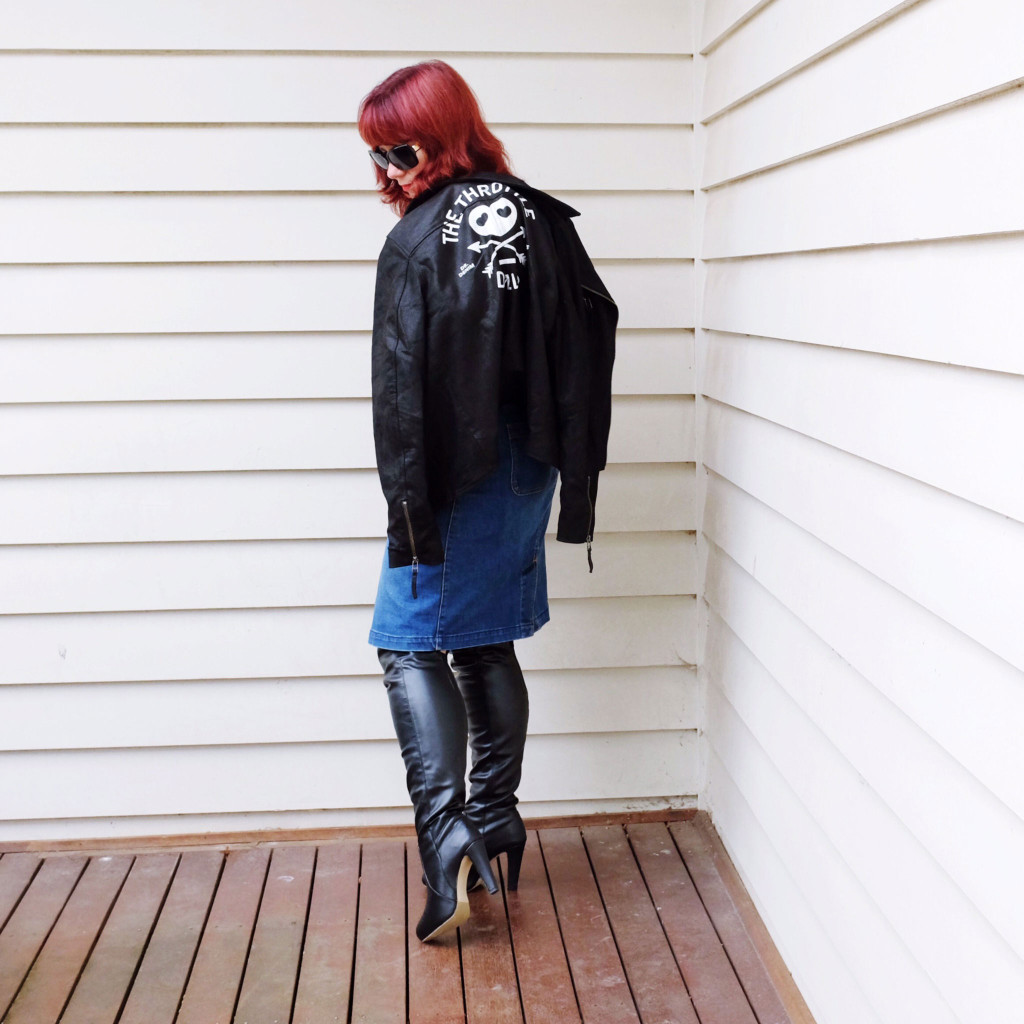 You can even dress it up a bit with heels and a fancy top…a vintage one, of course!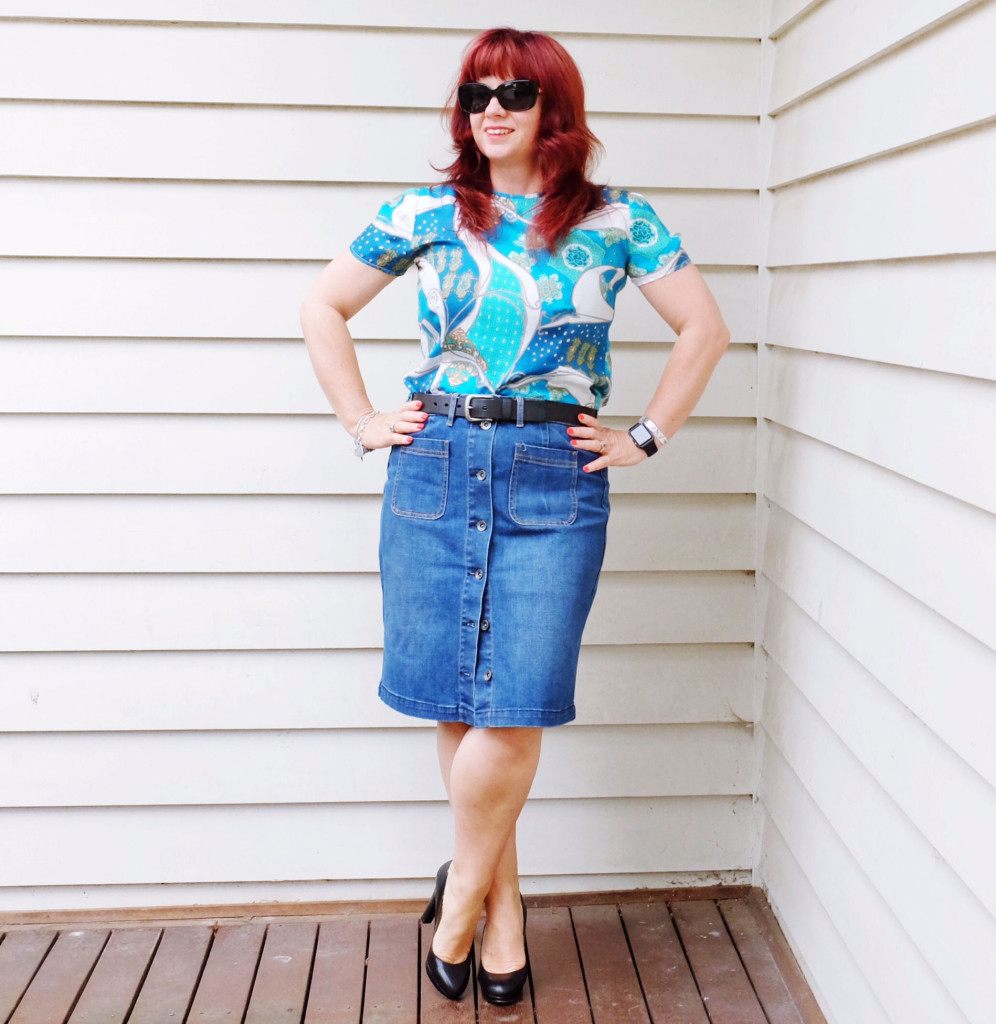 Some of you may already have one of these skirts hidden in your wardrobe…get it out and give it a wear.
If it doesn't sit right, ditch that one and go shopping…check your local op/thrift/vintage  shops and if you can't find one to suit, then perhaps see what is around retail.
When you get the one that suits you, you will find it perfect for dressing up/dressing down/winter/summer/work/casual…this is one versatile piece which can be styled in so many ways!
Do you have a button up skirt? How do you style it?