I have reached those crossroads…it seems that I have much more grey in my hair nowadays which means that it is getting harder to get that nice deep red colour I love.
It is also not helping that my hair is not the best at the moment…it has become quite dry and coarse due to thyroid issues…or rather the fact that I have no thyroid due to cancer.
Hopefully, a change in medication will eventually restore more healthy hair to my head, but that will take time.
I love being a red head, but I am finding the colour fades so quickly despite my best efforts with proper shampoo, conditioner etc.
And although I love visiting my hairdresser, I currently have to have my hair coloured every five weeks.
This more frequent colouring is not good for my already fragile hair, and it becomes quite expensive.
So I am stuck in the position of having somewhat faded dyed hair, but not knowing which is the best way to go from here!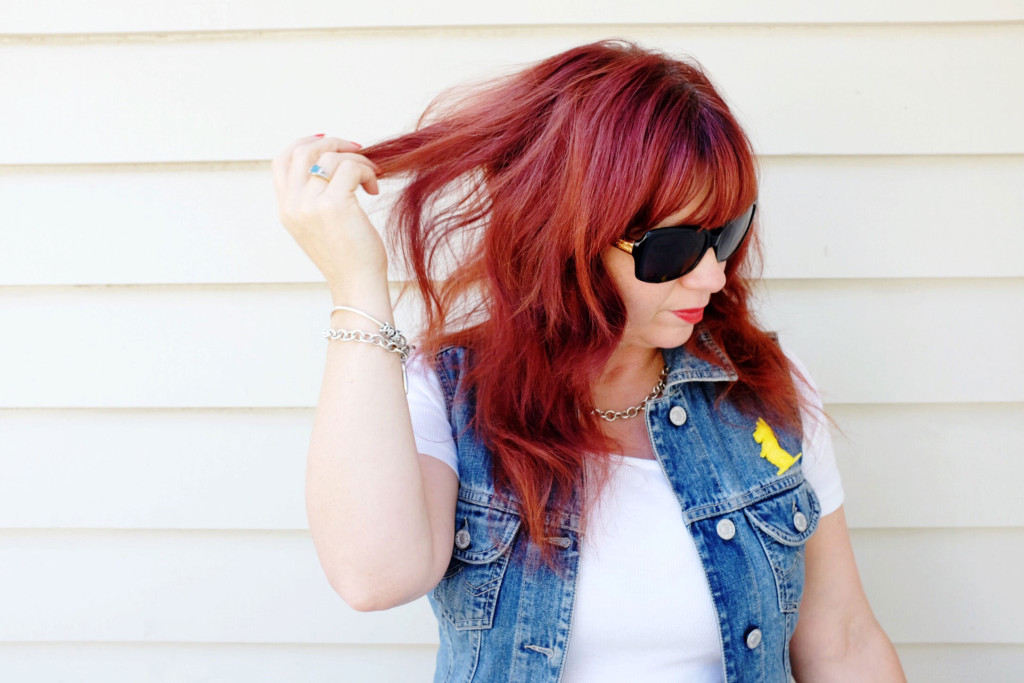 For the record, I am not against going grey…I actually think healthy grey hair looks fantastic.
However, what I am not fond of is that "growing out colour" stage…in fact I hate it!
I guess I could wear hairbands and hats for a few months till the worst has past, but I am really not liking that idea.
And to be honest, I have no idea what my natural colour is…I haven't seen it for about 20 years!
I do feel like a change, and I am getting an urge to go all the way and change my colour to a steel grey….kind of like the colour our brindle Cairn Terriers are!
My next appointment is coming up this weekend, so will have a talk to my hairdresser and see what suggestions she has for me!
Stay tuned….
Did you make the decision to stop dying your hair and go grey? Did you go through with it and how was the process?
Please share in the comments below as I would love to know…and any suggestions welcome!