We were wandering along Brunswick St, Fitzroy, looking to find somewhere we could eat on Australia Day, when we discovered the Vegie Bar…and it was open!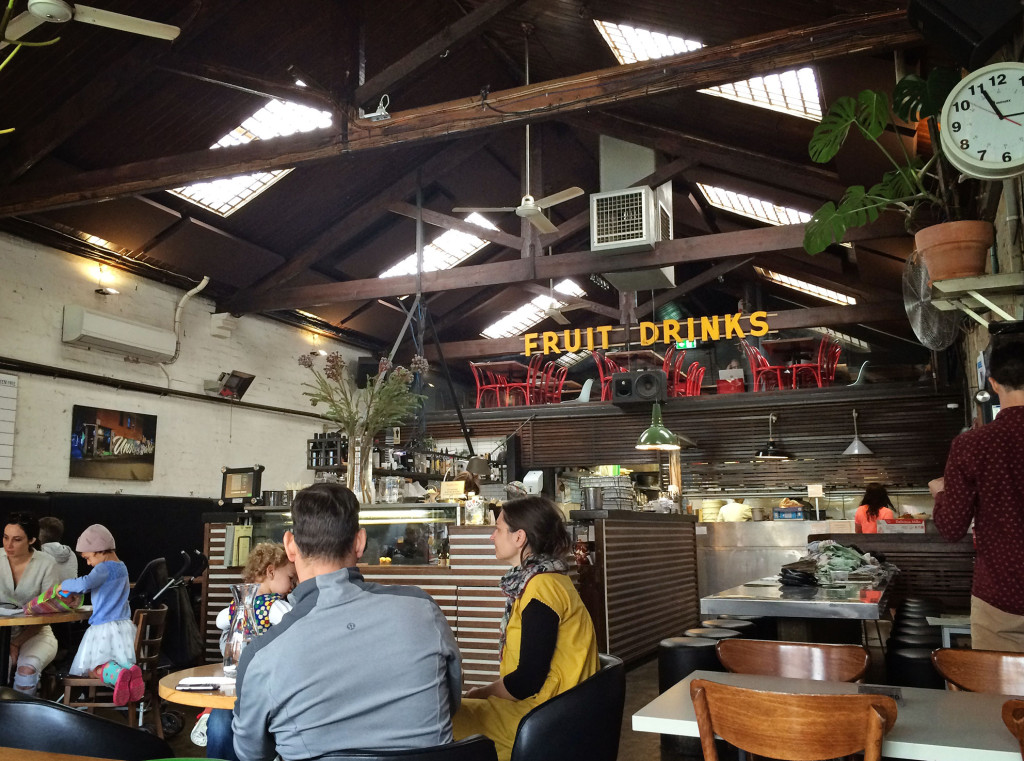 The Vegie Bar is a well known Melbourne destination not only for vegetarians and vegans, but for those who want a healthy alternative…or need dairy free/gluten free like I do!
Everything on the menu sounded delicious but we decided to just have morning tea rather then brunch.
My husband started with a smoothie…a Dr Feelgood…which he drank before I could get a picture of it which is a good sign that it was rather good!
I went straight for the rather delicious White Peony tea…we ended up having a few teapots to get the morning started…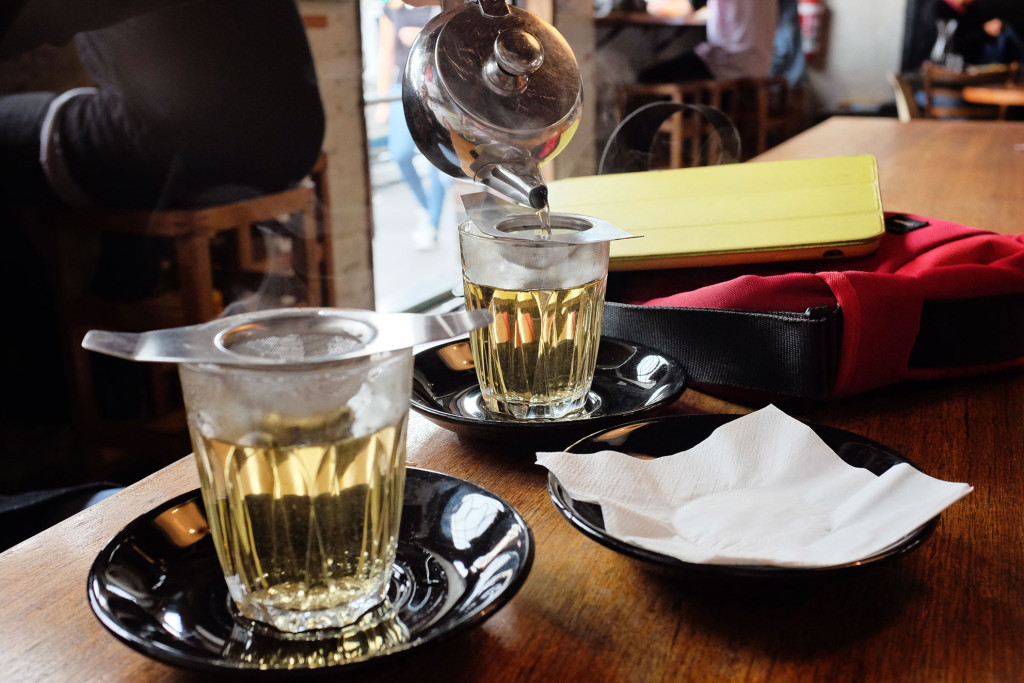 To eat, we shared a raw carrot cake…apologies for the finger print on the side….my fault…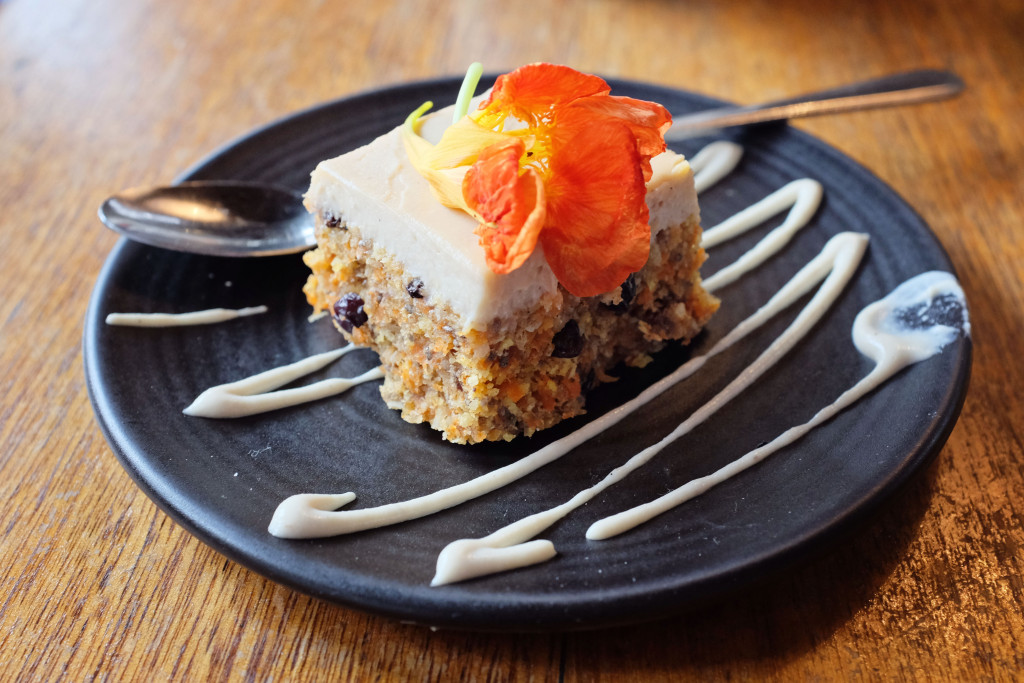 And a raw cheesecake…and yes, it tasted as divine as it looks!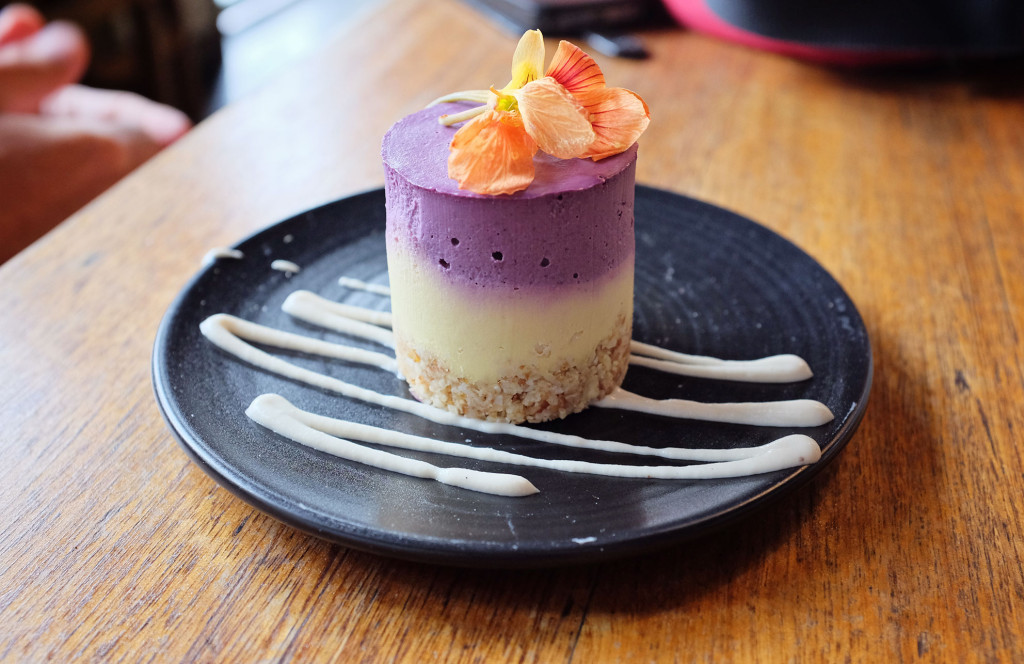 One word of warning for those who are dairy free like me…I nearly made the mistake of ordering the cheesecake that was vegetarian, but it wasn't vegan/dairy free.
Luckily I realised my error after we placed our order, and was able to change to the raw version.
Everything sounded so delicious I forgot to be cautious!
And I do have to mention how friendly and helpful the staff were!
We could have quite happily stayed for lunch if time had allowed…we had snared a spot in the corner of a large communal table and it was great to enjoy our treats while watching the world pass by!
By the time we left, the Vegie Bar was full of people giving a clear indication of just how popular this place is!
The warehouse conversion in which it is housed is surprisingly large though, with another area stretching into the next building, a mezzanine floor upstairs, plus a courtyard and bar out the back!
The Vegie Bar caters for breakfast, lunch and dinner but I would say get in early, or maybe reserve a table, to ensure you don't miss out!
Definitely another place to add to our favourite food destinations!
The Vegie Bar is located at 380 Brunswick Street Fitzroy VIC 3065
Click here to visit their website for more info!