The summer weather continued for this holiday edition of What I Wore, which gave me the chance to wear some brightly coloured vintage skirts and some fancy palazzo pants!
What I Wore…Monday 4th January – Sunday 10th January 2016
Started the week in full colour as I had to go into work for a few hours…still very much in holiday mode though!
Wore vintage palazzo pants found at Frocks and Slacks, with an op shop belt and denim waistcoat…white heels are from Spendless.
This outfit was the most popular for the week over on Instagram…in fact, it is one of my most liked since I started doing #ootd!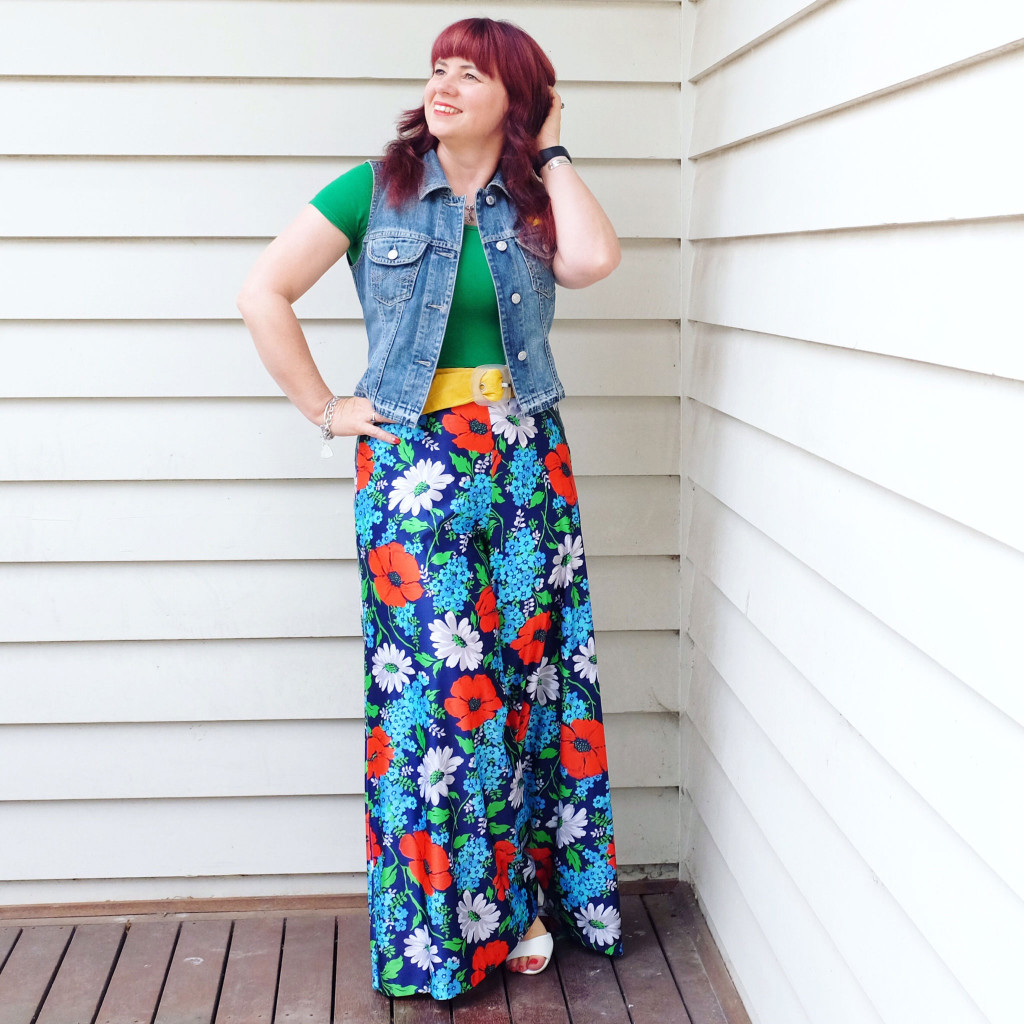 On Tuesday, I put together an outfit I wasn't entirely sure about but wanted to try something something different.
It consisted of pleather Portmans shorts found at local Salvo store (brand new with tags), with a top and sunglasses which were both picked up on sale from Dangerfield.
I didn't feel entirely comfortable wearing it, but the verdict was surprisingly positive over on Instagram…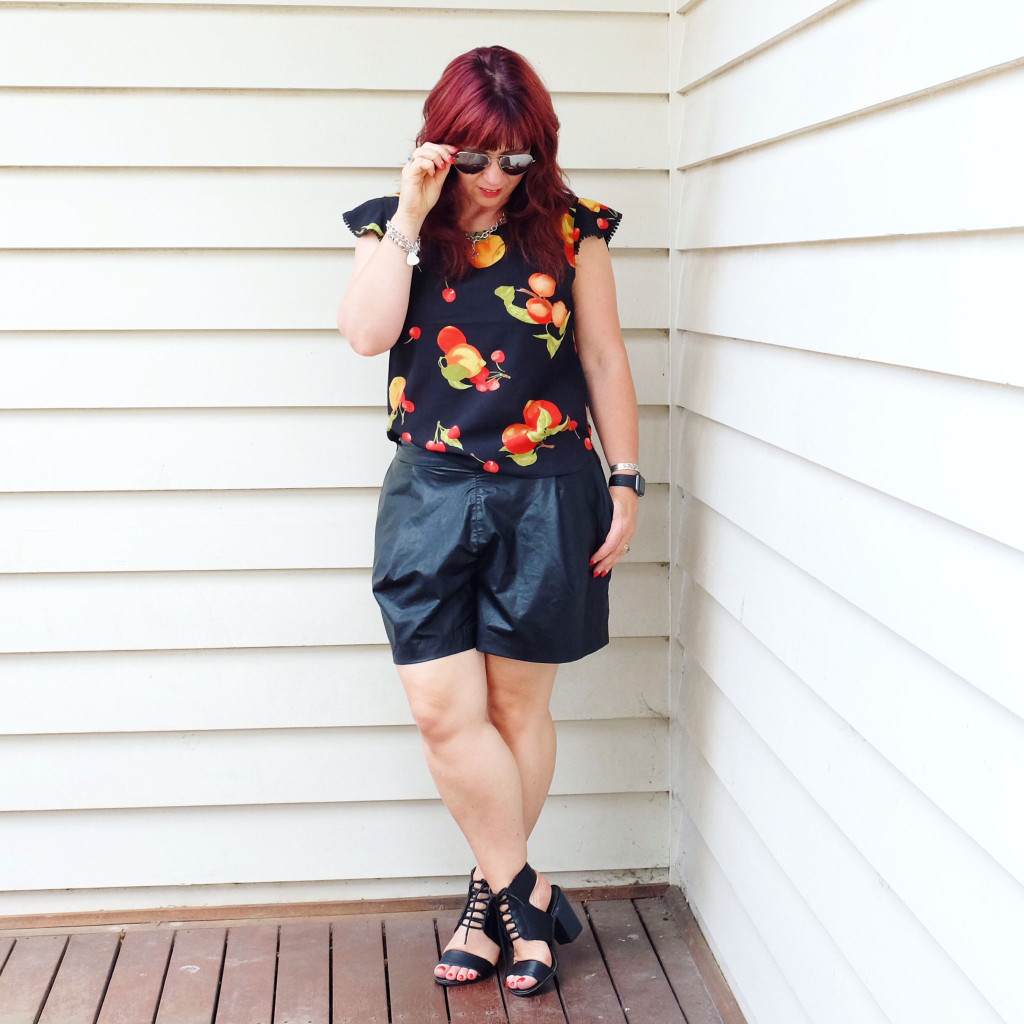 Wednesday started with a killer walk…I am still recovering!
But I eventually got the energy to get out of my active wear, and into some nice bright pants (from last summer) with a white cropped t-shirt and heels…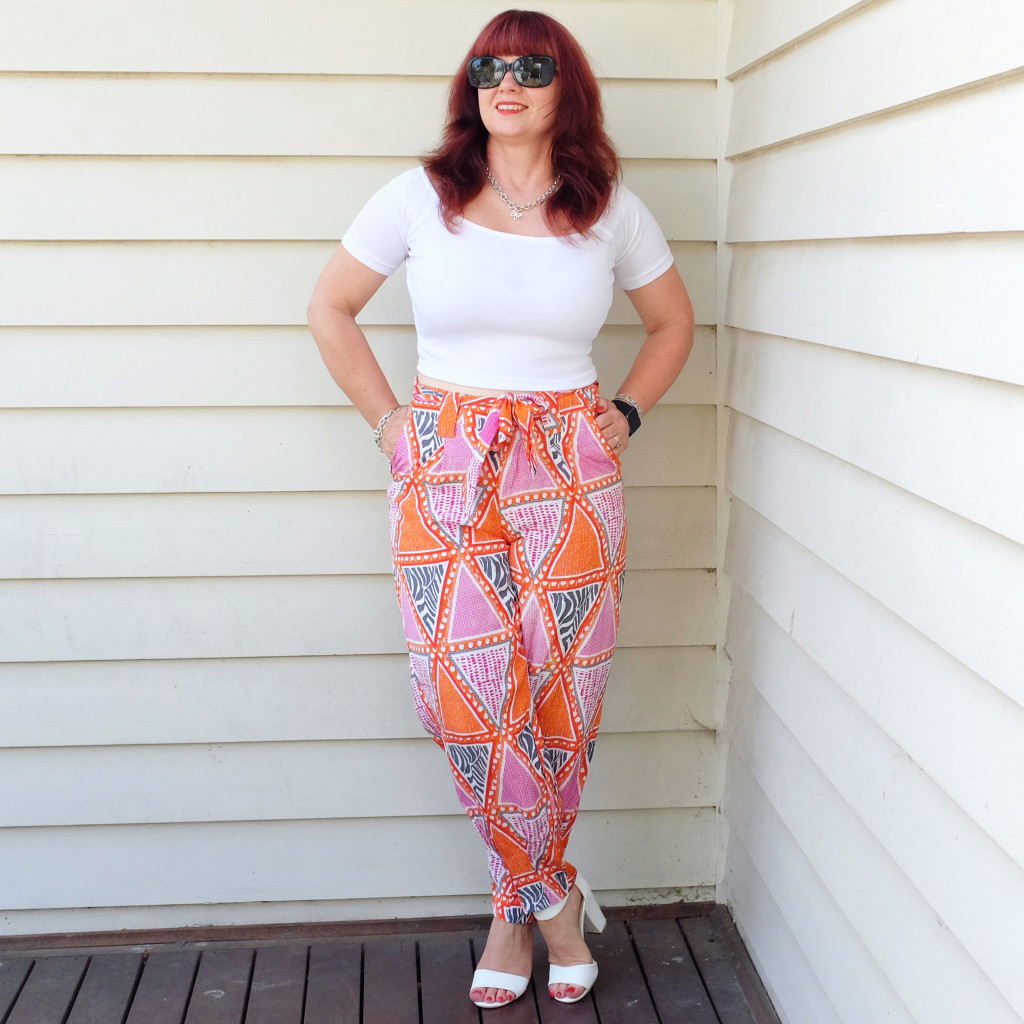 We had a fun morning on Thursday…went on an op shop crawl visiting 7 all across town!
As I knew I would probably be trying things on, I went for an easy outfit to get in and out of…wore an op shop find skirt with a black t-shirt and cardi, plus my favourite orange op shop find heels…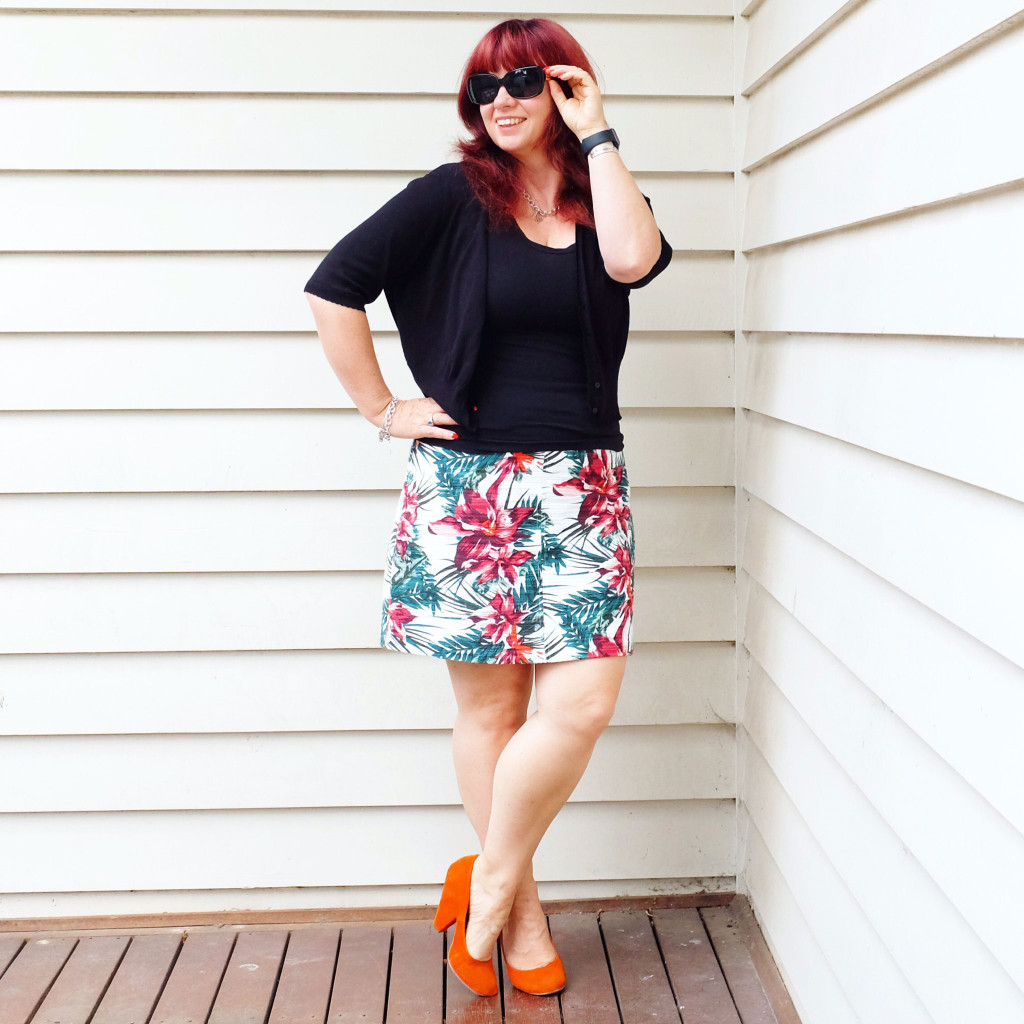 Friday saw a grey morning that turned into a gorgeous sunny afternoon.
I felt like wearing more colour so wore this vintage skirt with a green cropped t-shirt and yellow op shop find belt…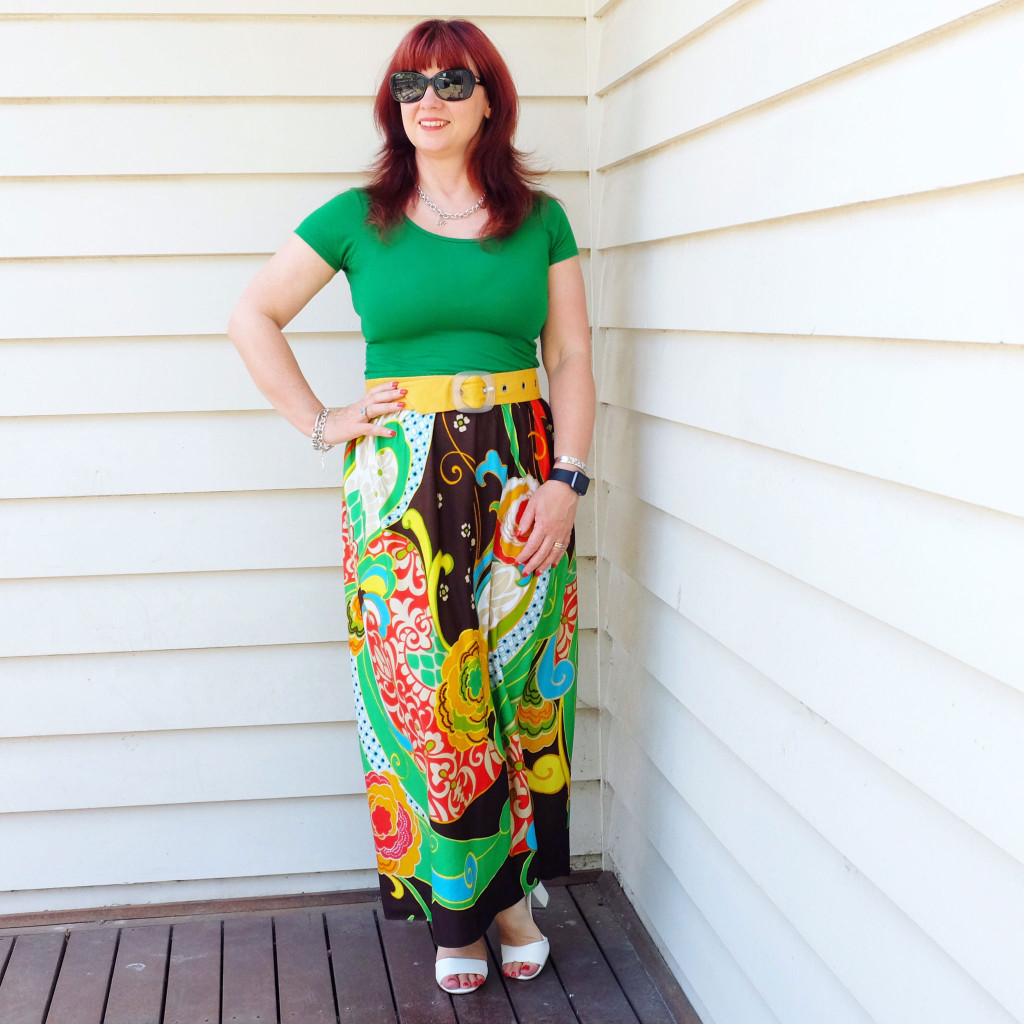 On Saturday we headed back into the city and did a little lane way exploring…you just never know what you will find in this city!
I wore a another vintage skirt that I found at Vintage Garage last week, with a black t-shirt and bolero…heels are from Spendless…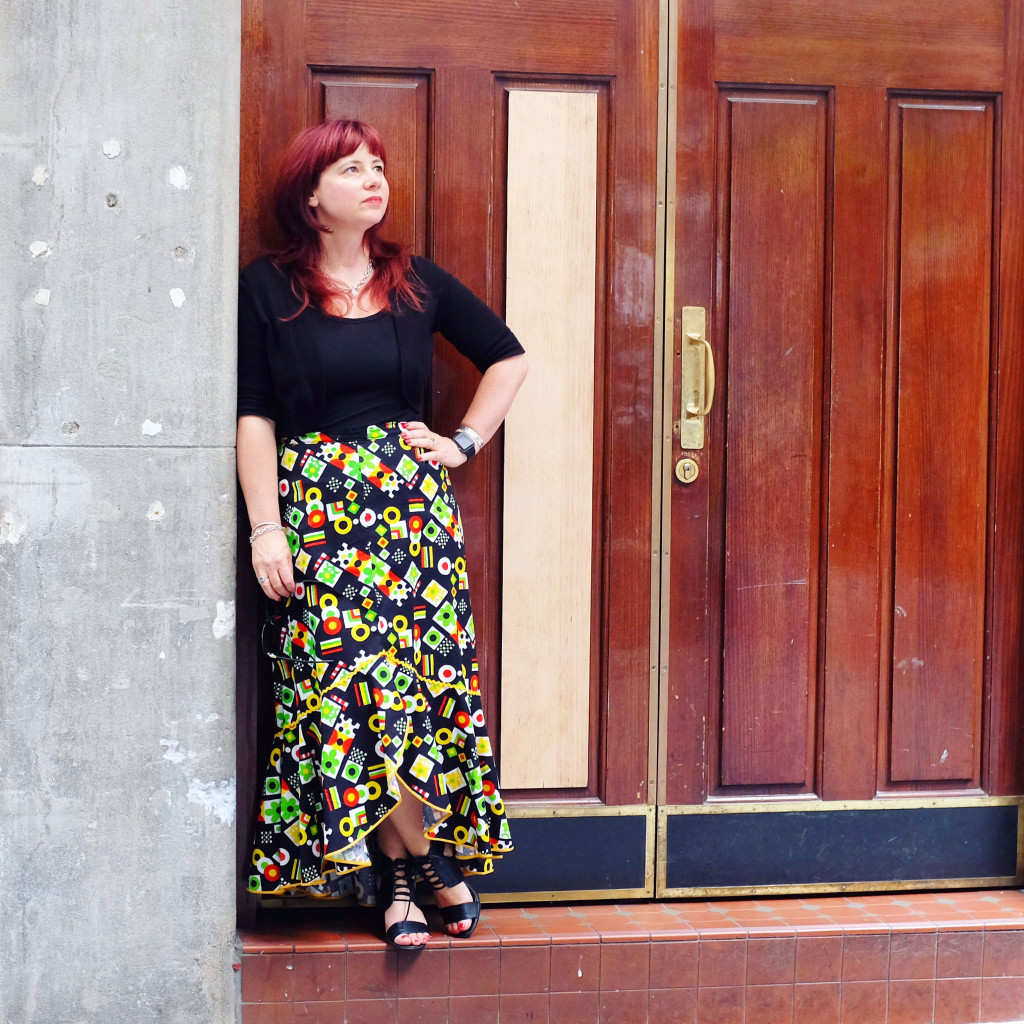 Please note: none of my outfits are sponsored or gifted.
What was your favourite outfit of this edition of What I Wore? Share in the comments below as I would love to know!