Just over a year ago, I bought a Fitbit Charge in the hope it would assist me in getting a little fitter…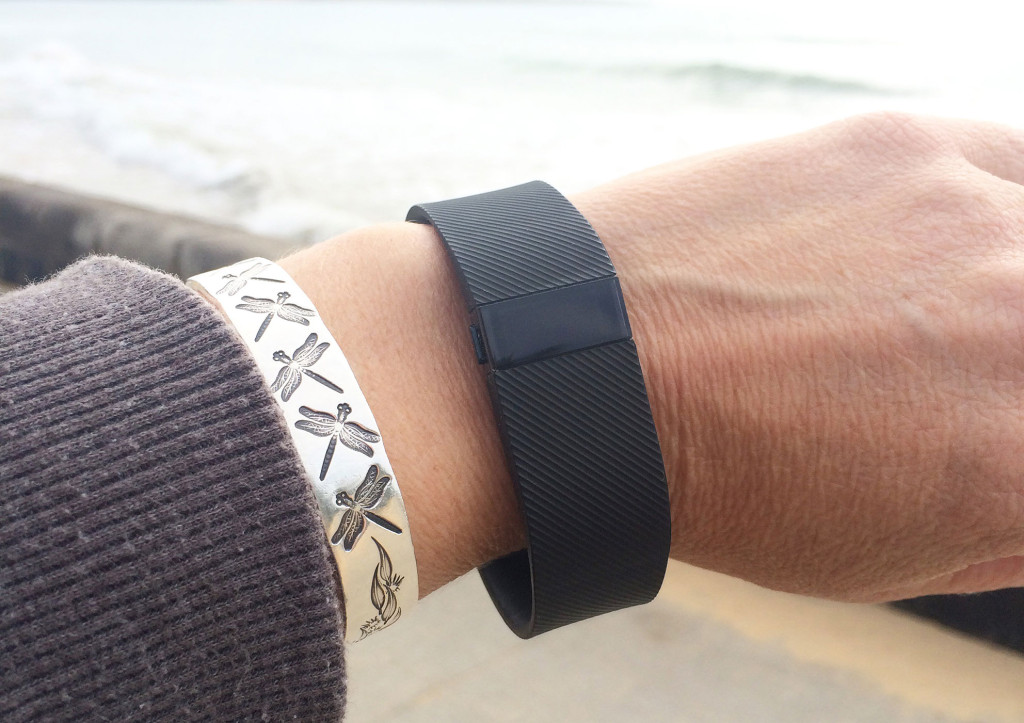 I wore it diligently every day…and night…and it became routine to check how much sleep I have had and how many steps/what distance I had done each day.
Even my husband got into the habit of asking how far we had walked!
An unexpected feature which I loved was that it told me who was ringing on my iPhone, very handy when it was in the bottom of my bag, or sitting in another room.
At the end of the year, my Fitbit was looking a little worse for wear…you can see it is coming apart on one side…but was still working perfectly..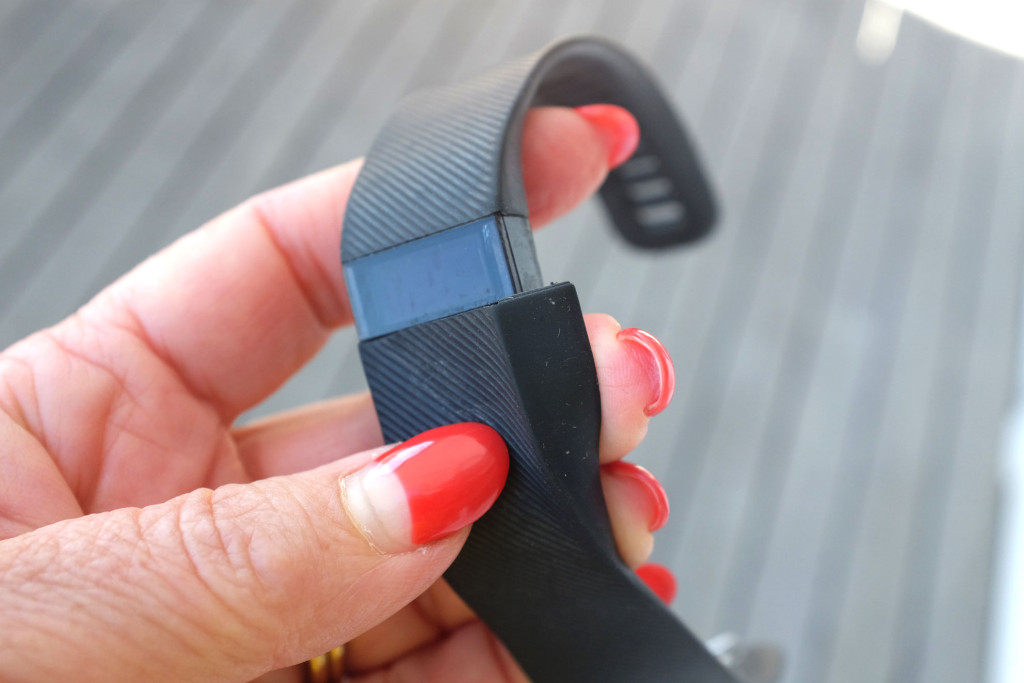 But I now wanted more…and I wanted something that fitted better into my outfits…the modern black band didn't quite fit with my vintage style!
You can't change the Fitbit Charge's band etc and now it was looking well used, I didn't really want to wear it even though I loved the concept of it.
I did a bit of research, including checking out my husband's new Garmin Forerunner watch, but I kept coming back to the Apple Watch.
I have never really wanted one, despite being the gadget geek, mainly because of the price…it is definitely not a cheap gadget!
But then I discovered that there was an Apple Watch Sport…had no idea there was such a thing….this model is cheaper, lighter and more aimed at fitness…perfect.
And the beauty of this watch is that it is easy to swap bands, meaning you can change colours/styles to suit your mood!
I ended up getting the grey/black band 38mm model…you can change the clock face design but at the moment, I am sticking to a traditional look…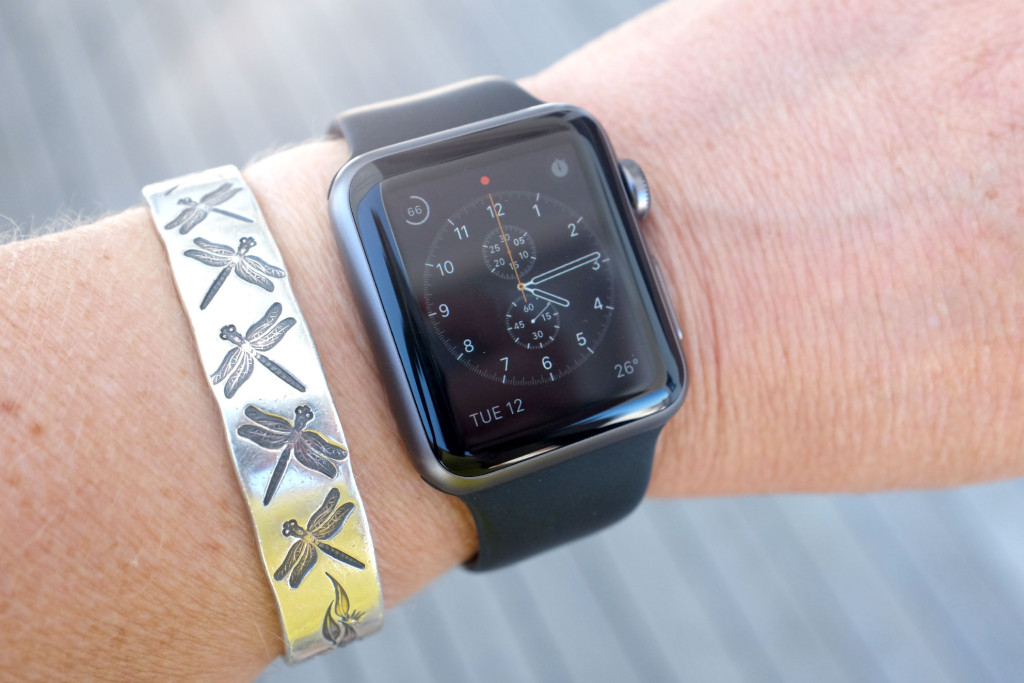 I am now saving up to get some bands…I am wanting a tan leather one and a bright orange one….and maybe a black metal band for a dressier look.
So what is my verdict so far…I have now been using the Apple Watch Sport since just after Christmas, and I am loving it!
I am using the Workout app to record any exercise I do, as well as checking out my stats on the Activity app.
I have learned more about my heart rate via the Health app…and saw it nearly went through the roof when I did the 1000 steps
And being the tech head I am, I love the fact I can get notifications on emails, messages…even Instagram!
Similar to the Fitbit, it tells you who is calling on your iPhone…but takes it a step further by allowing you to answer a call via the watch!
How very go go gadget!
Being a weather watcher, I use the inbuilt weather app and have also installed the Carrot App, although this one keeps telling me it's raining…it wasn't, and still hasn't!
I have also been able to set it up to receive any notifications from the Emergency Aus app…something I refer to frequently during the bushfire season.
I should mention that you do need to keep your iPhone nearby to enable notifications etc to happen as the watch is paired.
But all this love for my new gadget doesn't mean my Fitbit has ended up in the drawer…unloved and unwanted.
The Apple Watch Sport doesn't record your sleep patterns, so I charge the watch at night and wear the Fitbit.
I use the Fitbit app on my iPhone to sync across, and have also set up the MobleTrack option within the app so steps are still showing as I always carry my phone with me when out and about.
So essentially I have got the best of both worlds!
Do you use a Fitbit or do you wear a smart watch such as the Apple Watch?