Last Saturday, we headed over to Collingwood as we were in dire need of some real tea….and cake…at Storm in a Teacup after some late nights out!
As we parked in Smith Street, I noticed a shop that I hadn't seen before…but sadly it was closed.
I did have a peek in the window to see there were lots of interesting things, including clothes…
And I am glad to report that when we came back to the car…feeling a bit more awake and refreshed…the shop's doors were open…so needing no encouragement, I dragged my husband in!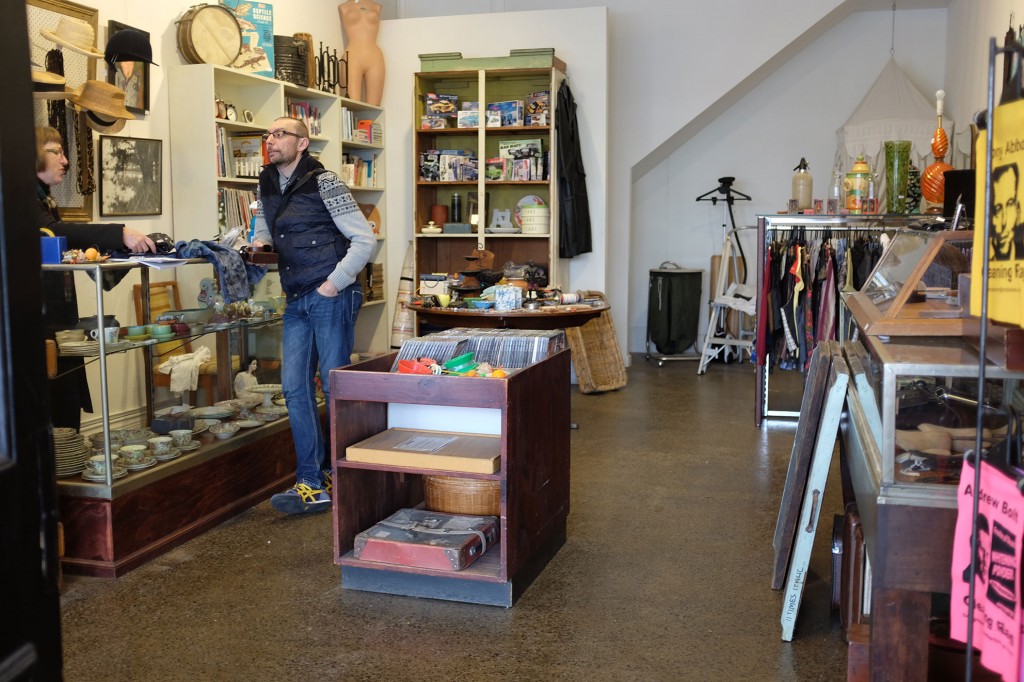 And we are so glad we did….turns out the owner is Lou Scally…of Scally and Trombone which I reviewed a few months ago!
I was so glad to meet her as I adored her other shop, and we had a lovely time chatting about how this store came about etc..
The name of the shop is The Vernacular, and it has only been open about 6 weeks.
Lou and her partner Michael (who runs Smart Alec which is round the corner in Gertrude St) are using this shop to sell all sorts of items that they have collected over the years….as they can't fit anymore into their house!
The shop isn't fully stocked yet, but I found some treasures…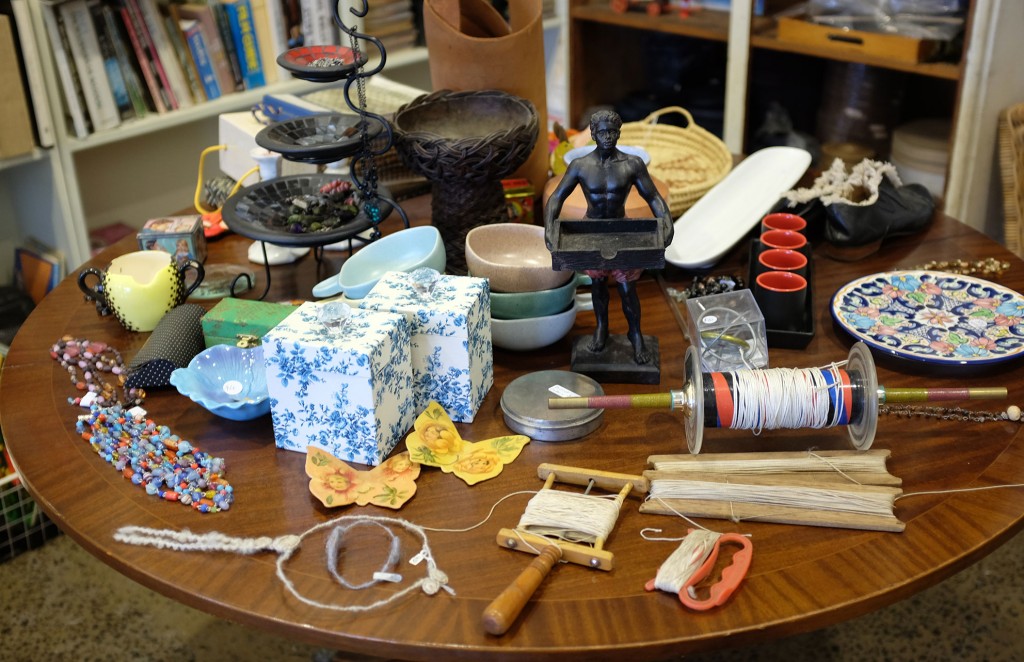 There were lots of records…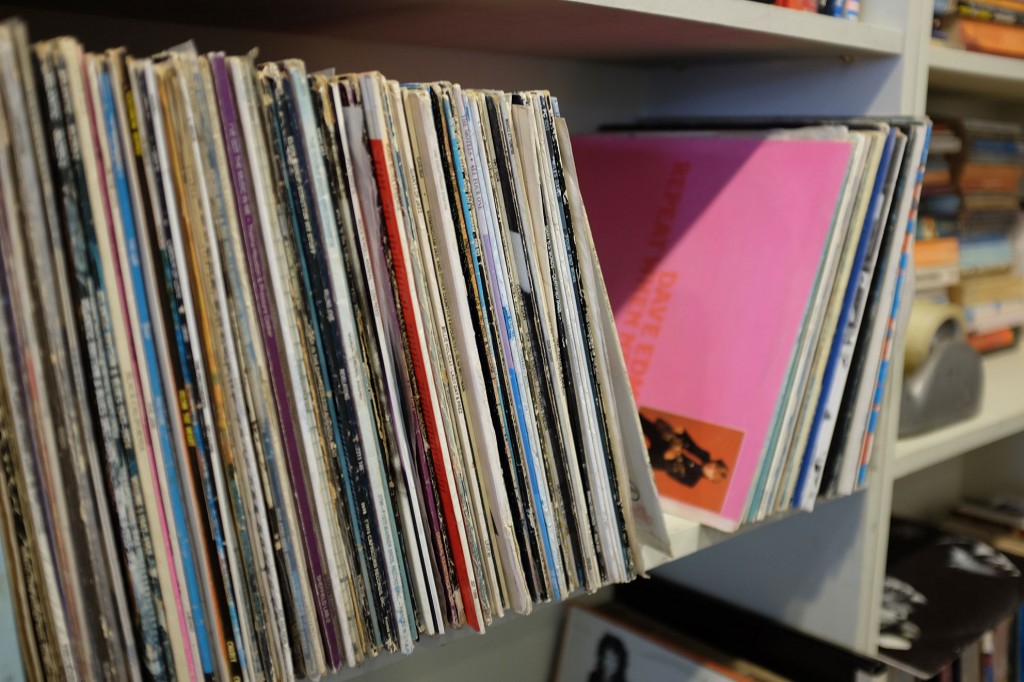 Some musical instruments, including a ukelele…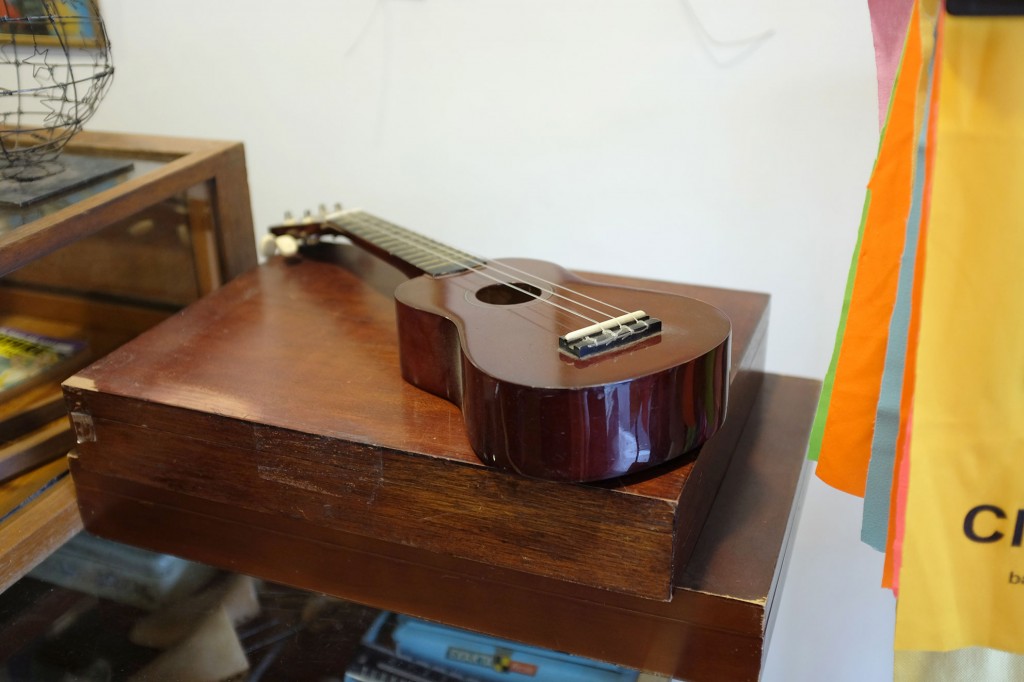 And an accordion…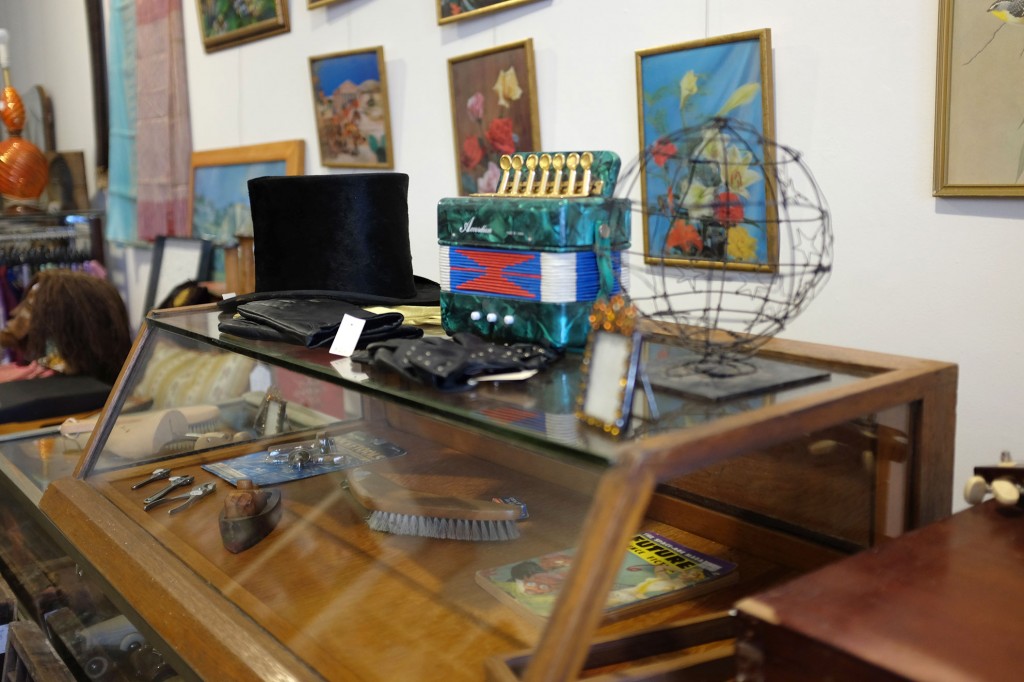 A gorgeous green vase…
There were lots of hats….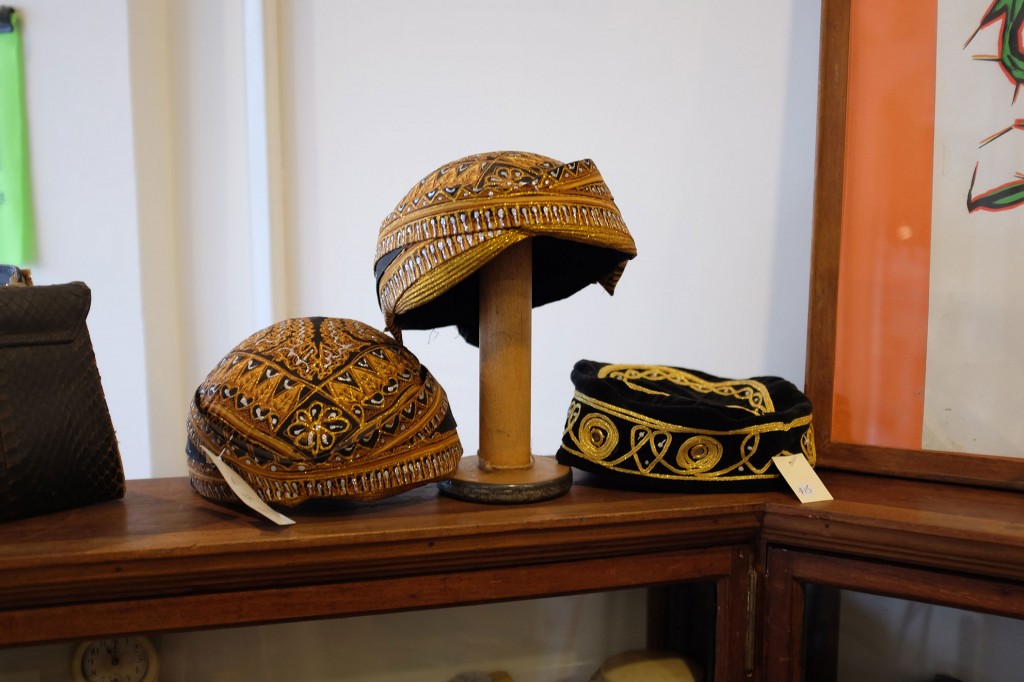 Even a police hat…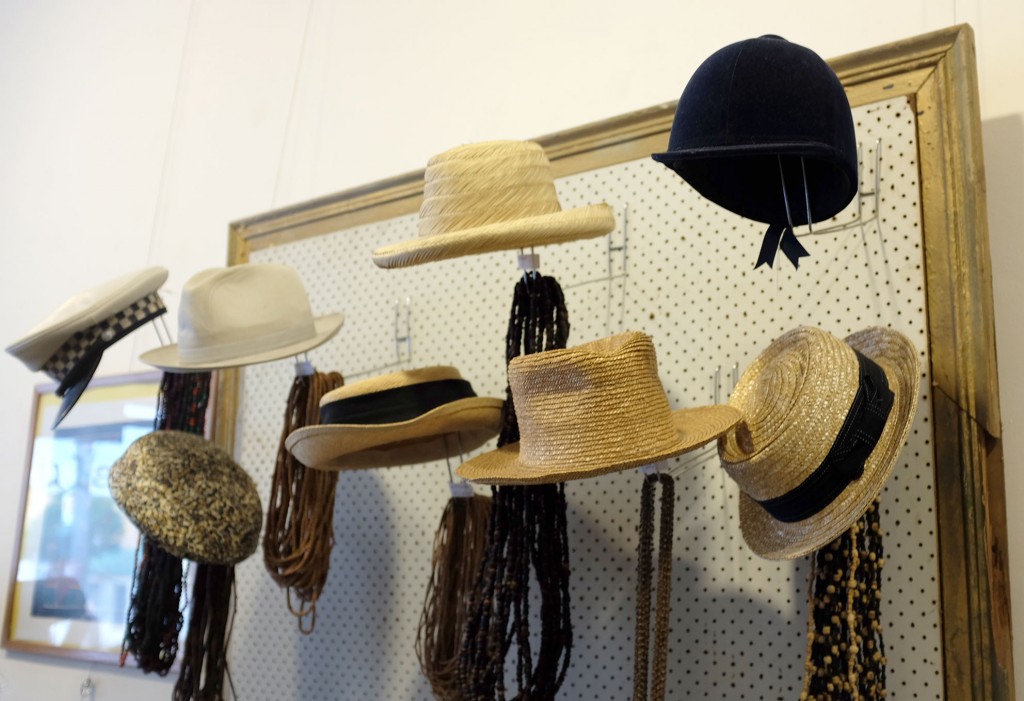 I especially loved this one…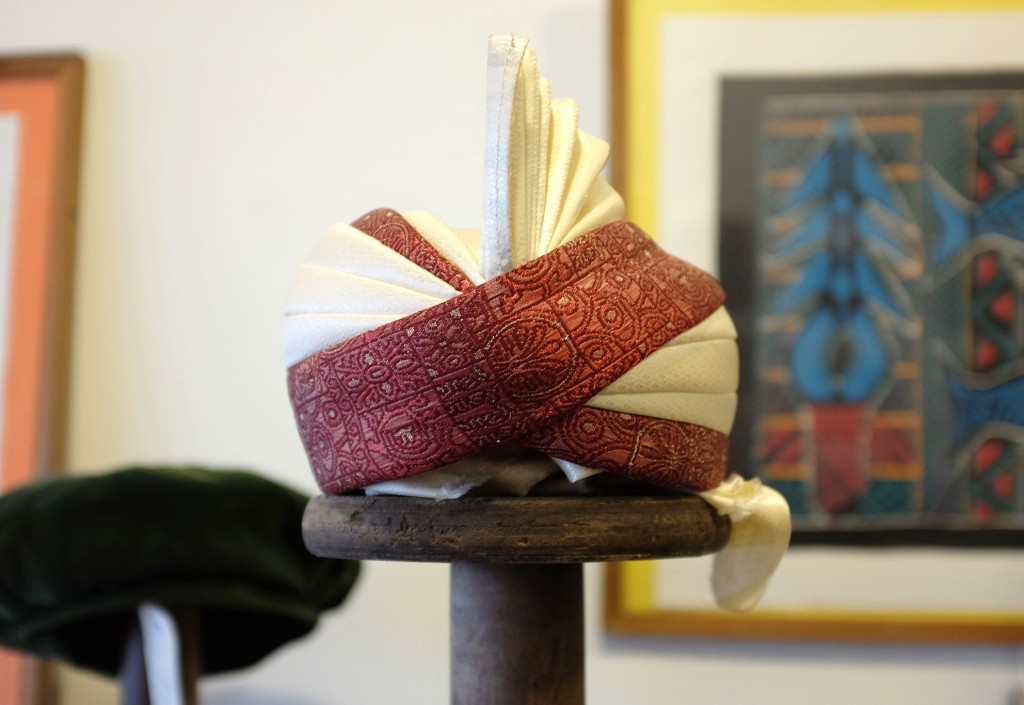 There was a very pretty tea set that Lou was given on her 21st birthday…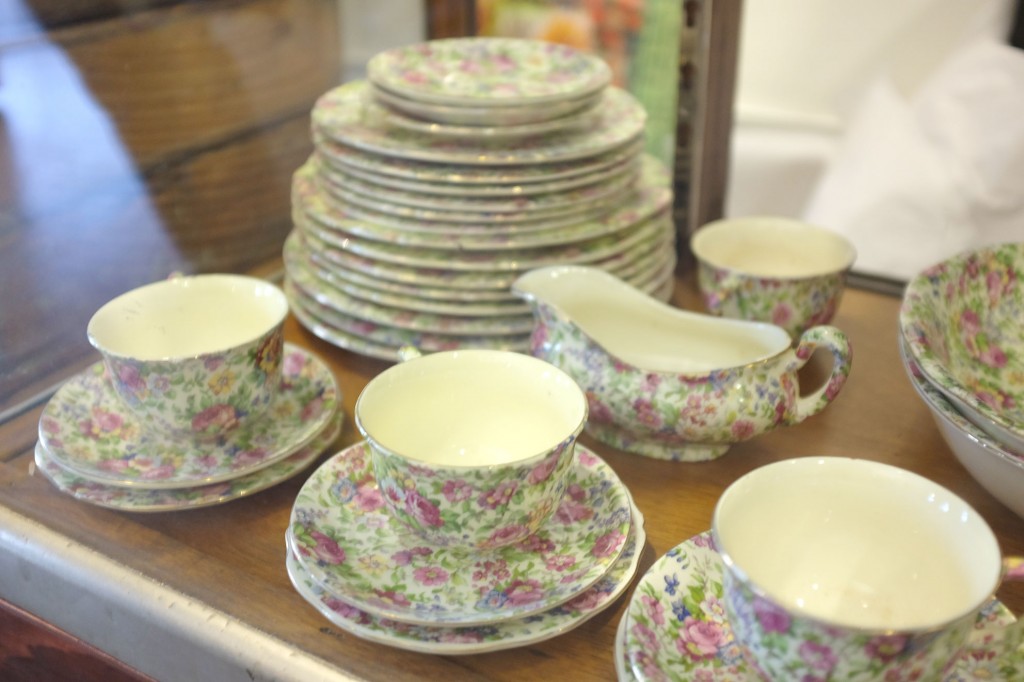 Not too sure about that mask….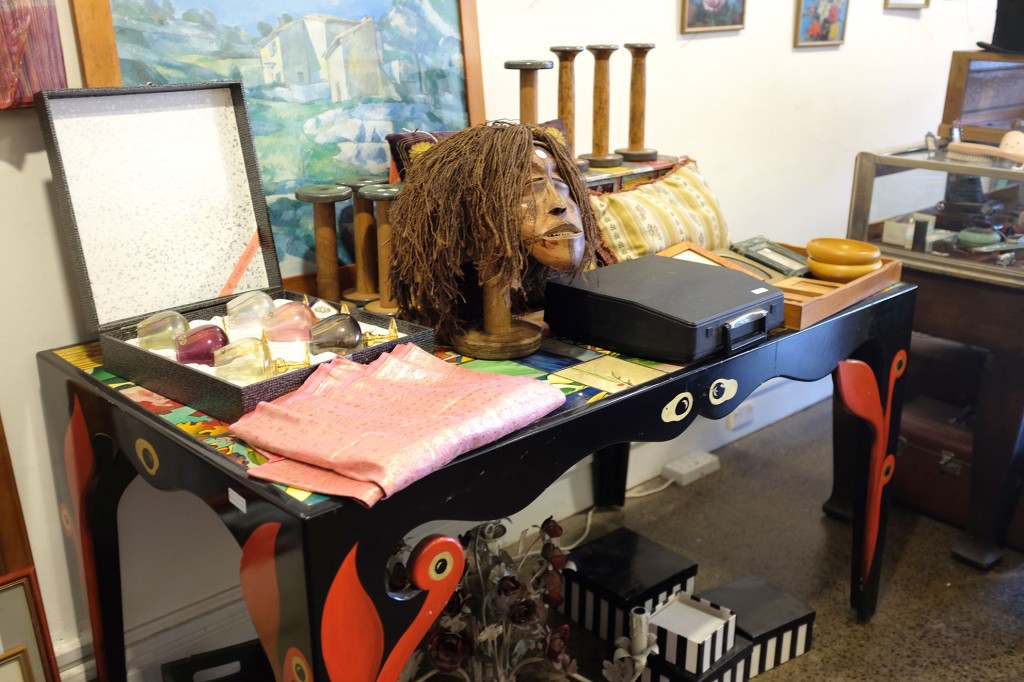 And there were a couple of racks of clothes…both for women and men…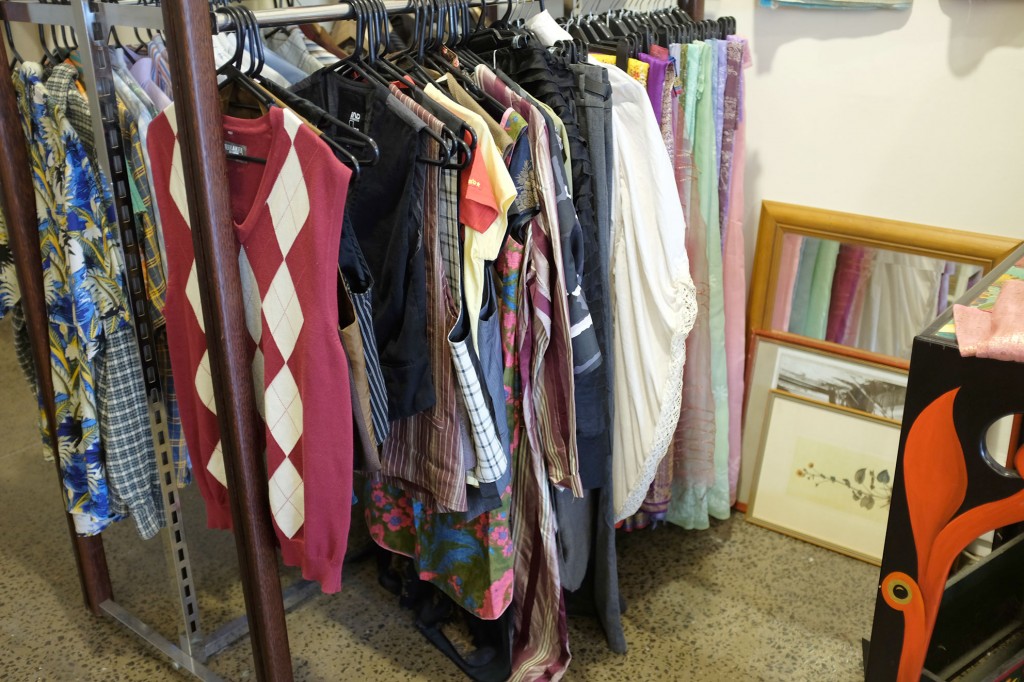 I discovered a fake fur coat…just looked too warm and snuggly to leave on the rack! Perfect for these cold winter nights, like tonight!
And a sixties style jacket and skirt…skirt is a little tight on me, but the jacket fitted perfectly…love it!
I will do some outfit shots when I recover from this winter bug.
I am so glad we discovered this quirky little shop, and will definitely become regular visitors..I love places where you never know what you might find!
At the moment, The Vernacular is open 12 – 5pm on Fridays and Saturdays, but Lou will eventually extend the time as the shop becomes more established.
And the stock will be continually updated as new items are brought into the store!
 The Vernacular is located on Smith St, Collingwood…next door to Shop Sui…and opposite Storm in a Teacup!