We are becoming regular visitors to the Fitzroy area…we are loving the vibrance, the people, the cafés…and OMG…the shopping!
So much more colourful..and far more interesting…then the sterile arcades of the big shopping centres!
And on this particular visit, we found the fabulously named Scally & Trombone!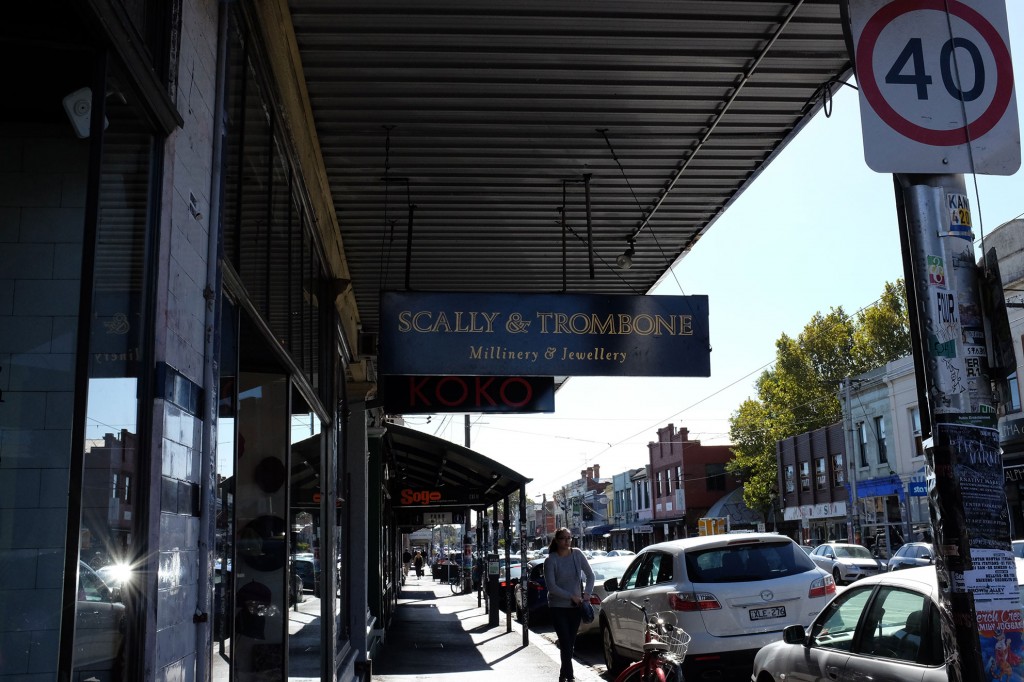 This shop has been in Fitzroy for over a decade and is very much a well known business on Brunswick St!
Mary Lou Scally is the owner, and I believe the "trombone" came from her being given one…but someone please correct me if that's not the real story behind the name!
The shop is packed wall to wall with gorgeous things…in other words, a very dangerous place for me to visit!
It was hard to know where to look first!
There were cabinets of jewellery…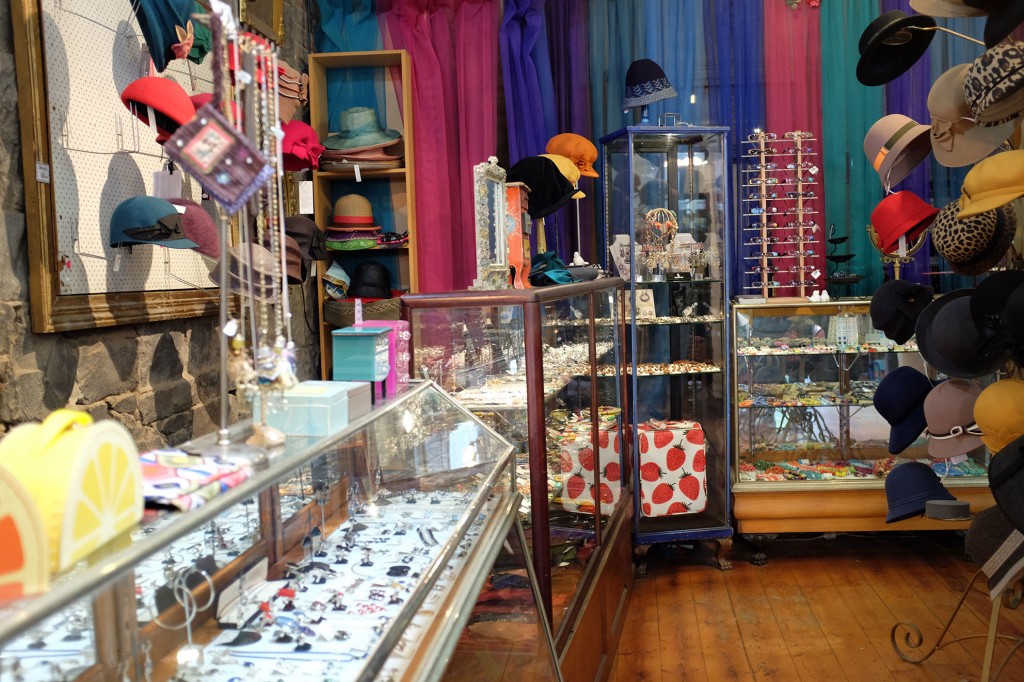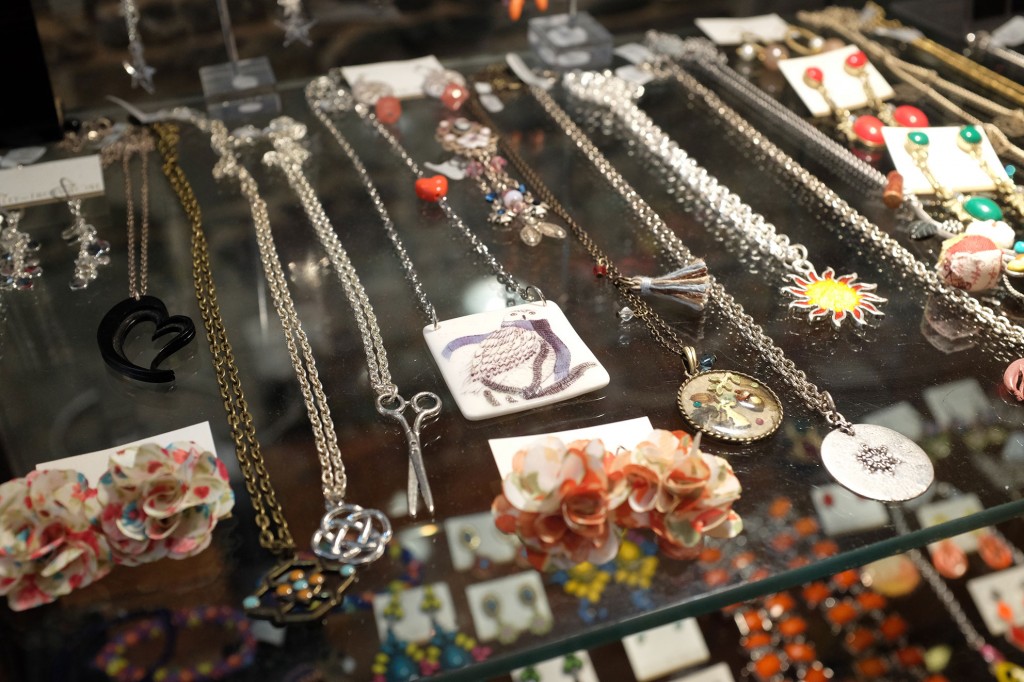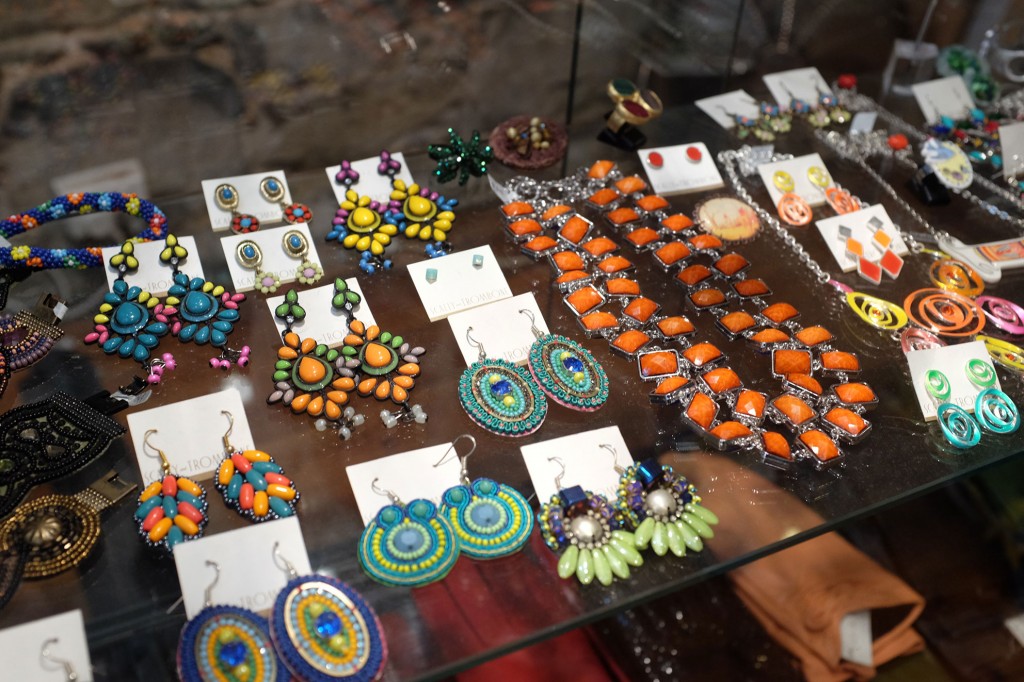 Including some funky brooches…
There were Catherine Manuell bags….I was good, and avoided these…definitely don't need any more bags..at the moment…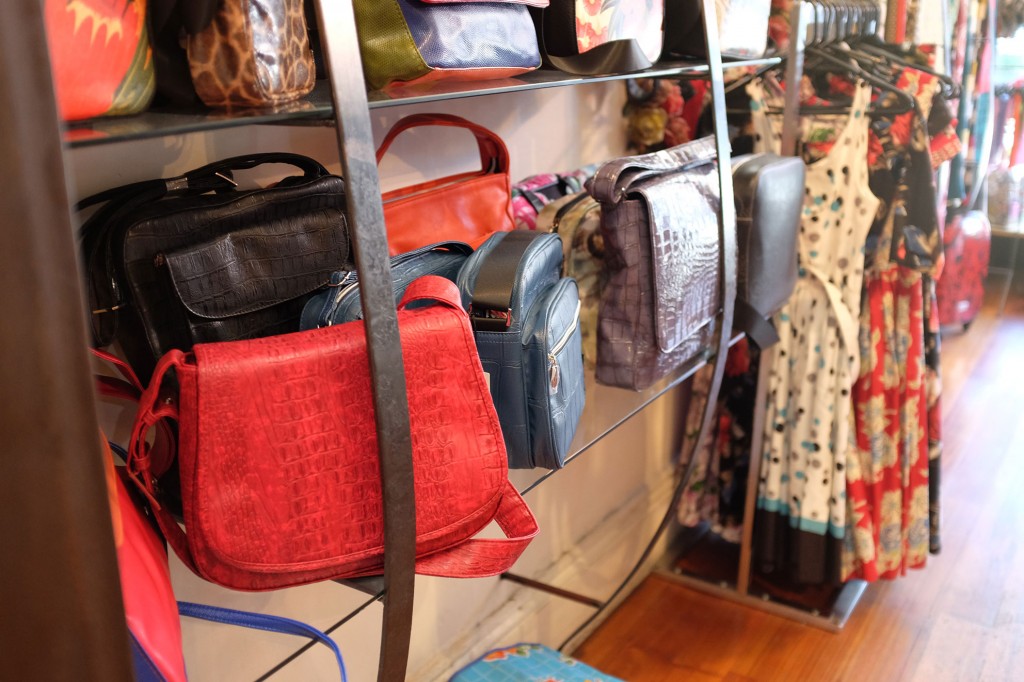 Plenty of gloves…there were also leather ones available…tempting…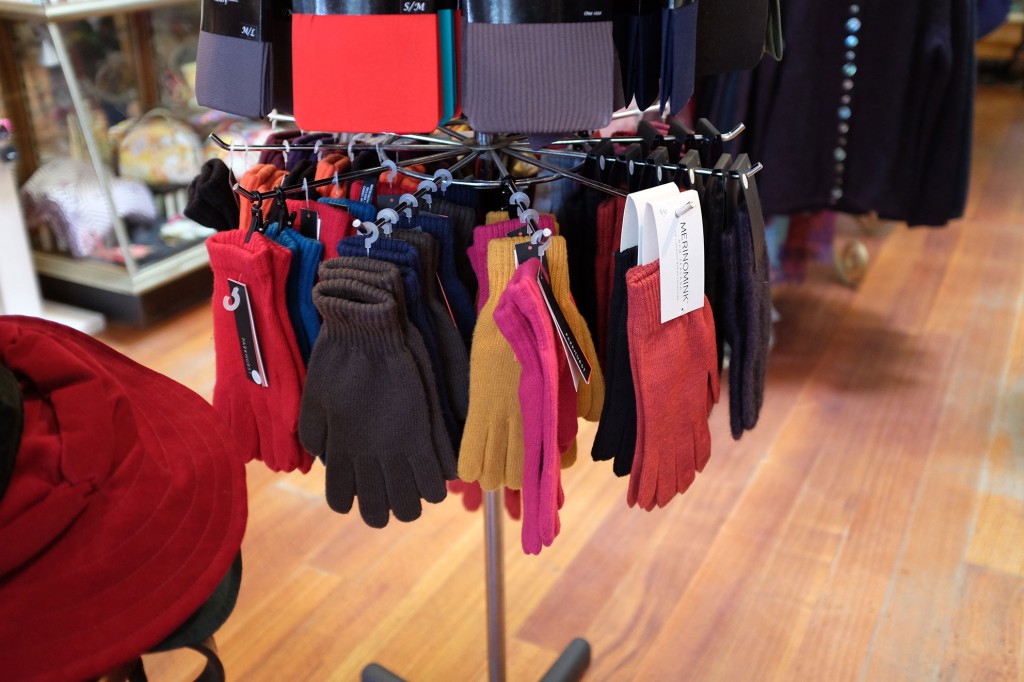 Lots of scarves…love the bicycle designs…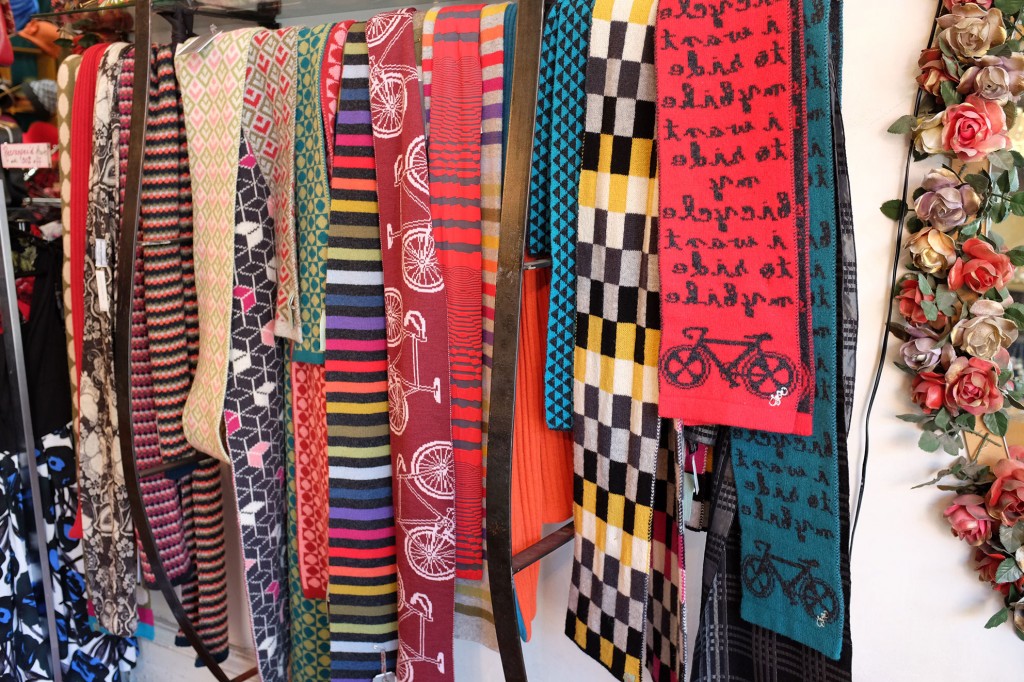 And there were hats…everywhere…in so many designs and colours!
I love hats and have quite a few, but have to admit I rarely wear them.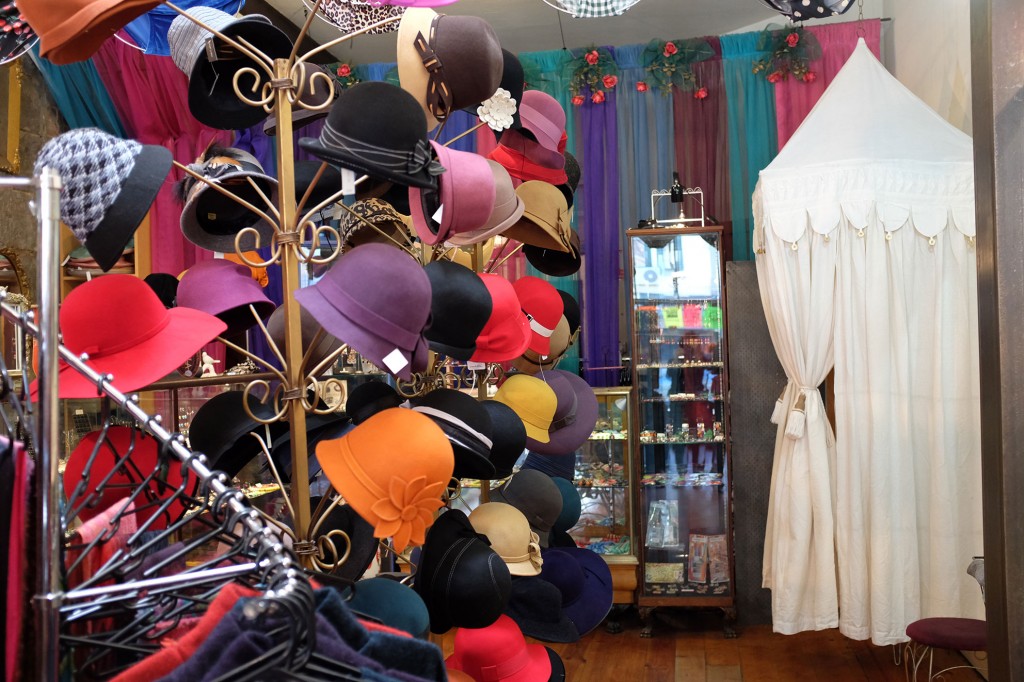 However, this winter I have decided that I will wear a hat whenever possible!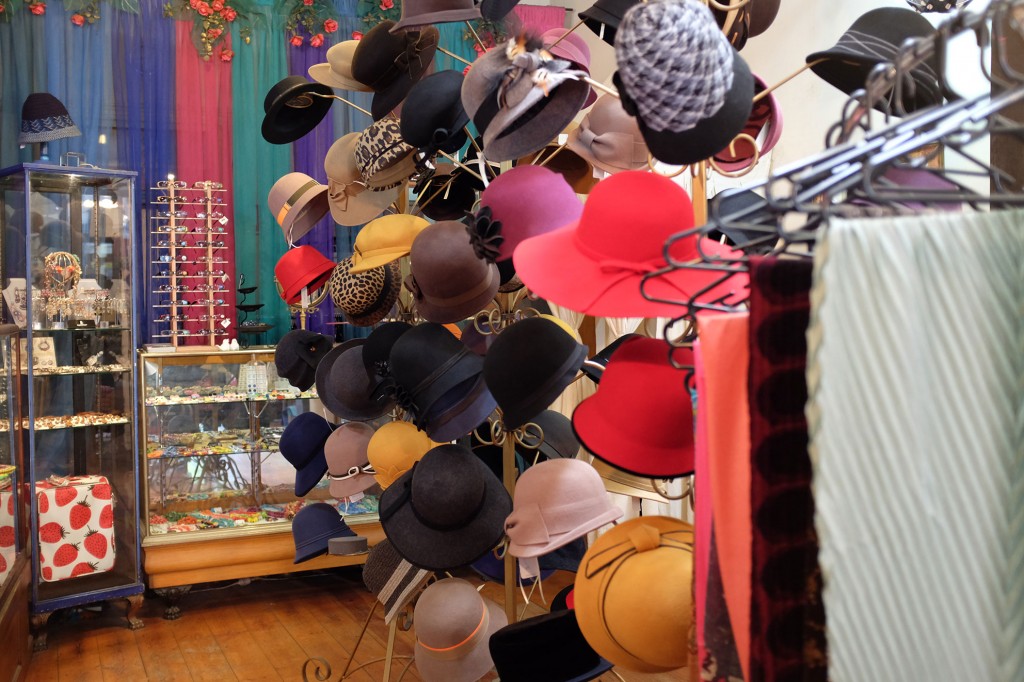 Which gave me the perfect excuse to try a few on….. the lovely Karen was very helpful…and patient…. in finding that right hat for me!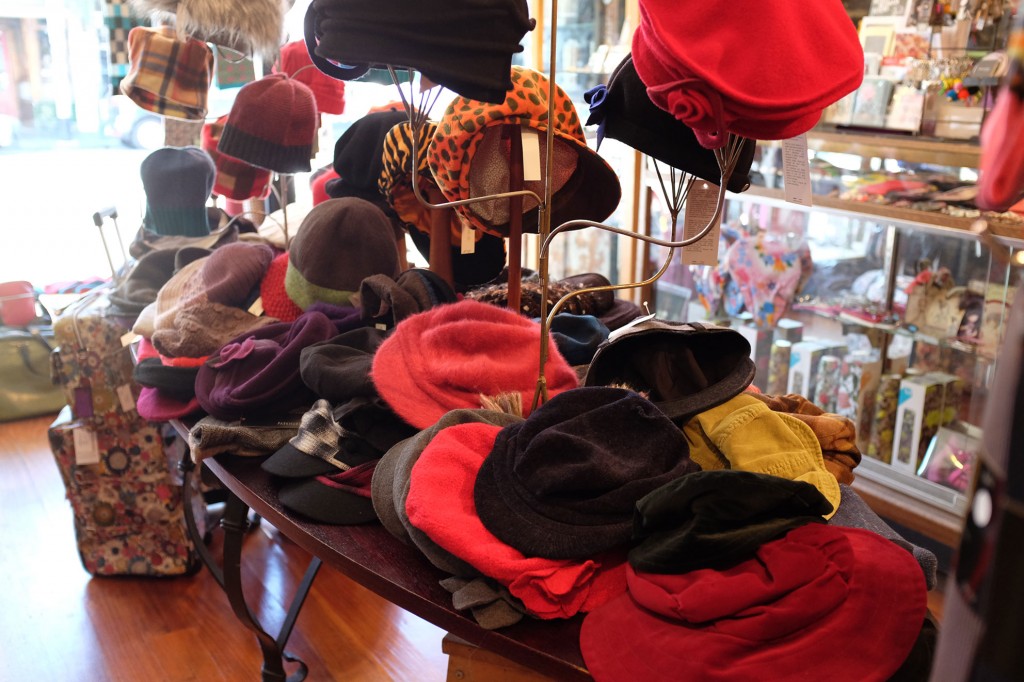 I loved this design but sadly none of the available colours suited me…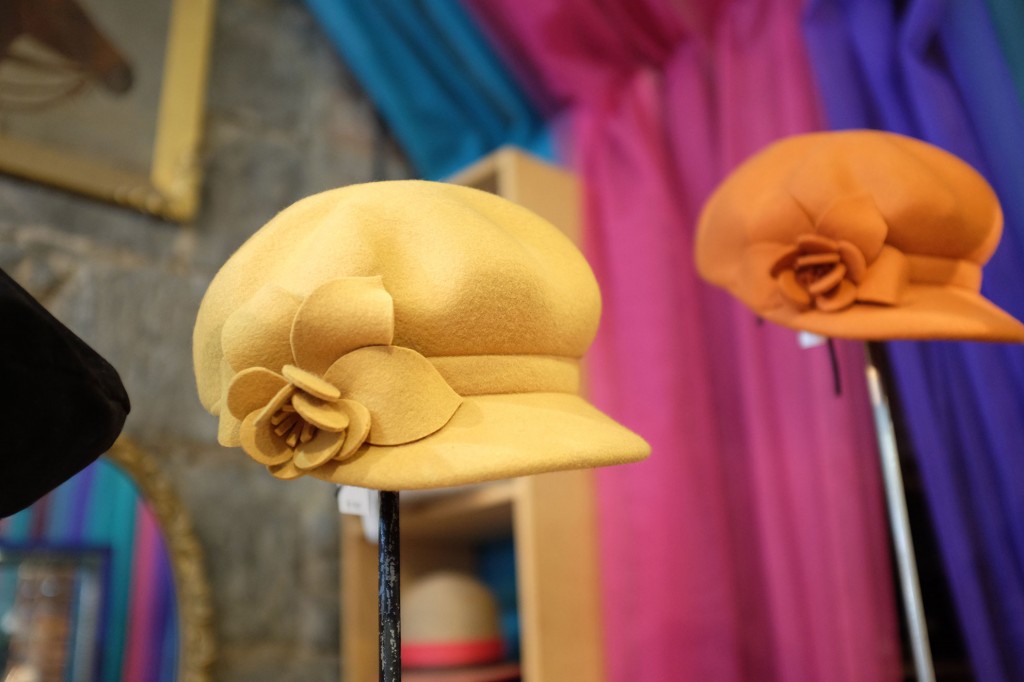 There was also something else that caught my eye…vintage styled swimwear by Ester Williams!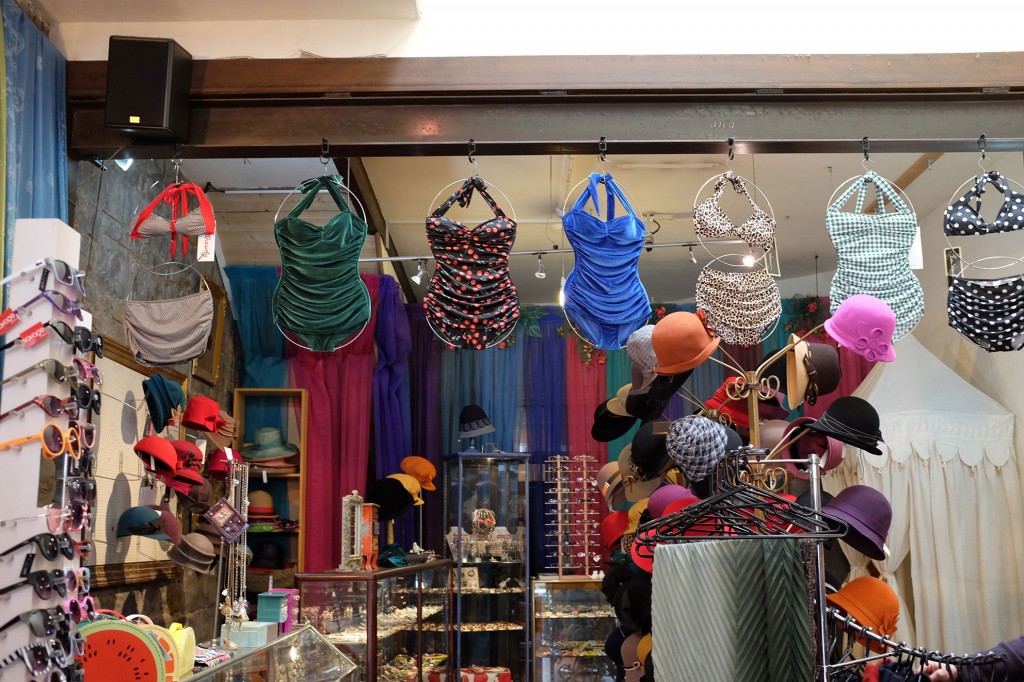 I know where I will be heading when the warmer weather comes round again!!
Plus I will be able to get the perfect sunhat to complete the retro "ready for the beach" look!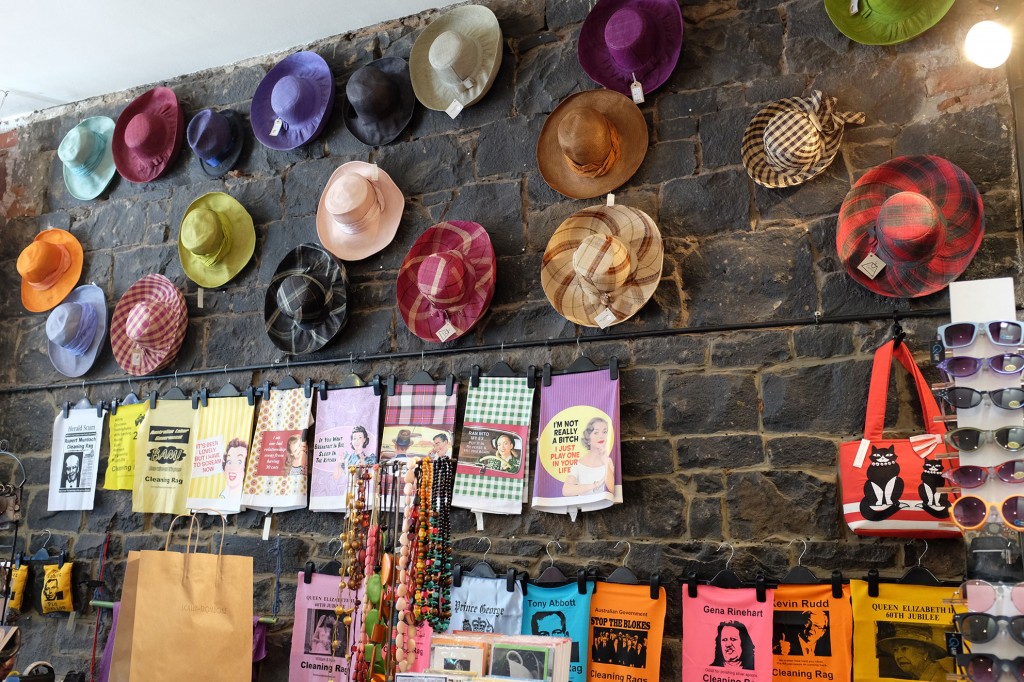 Make sure you add a visit to Scally & Trombone next time you are in Brunswick St…but allow a little time..you could spend an hour or so just trying on hats!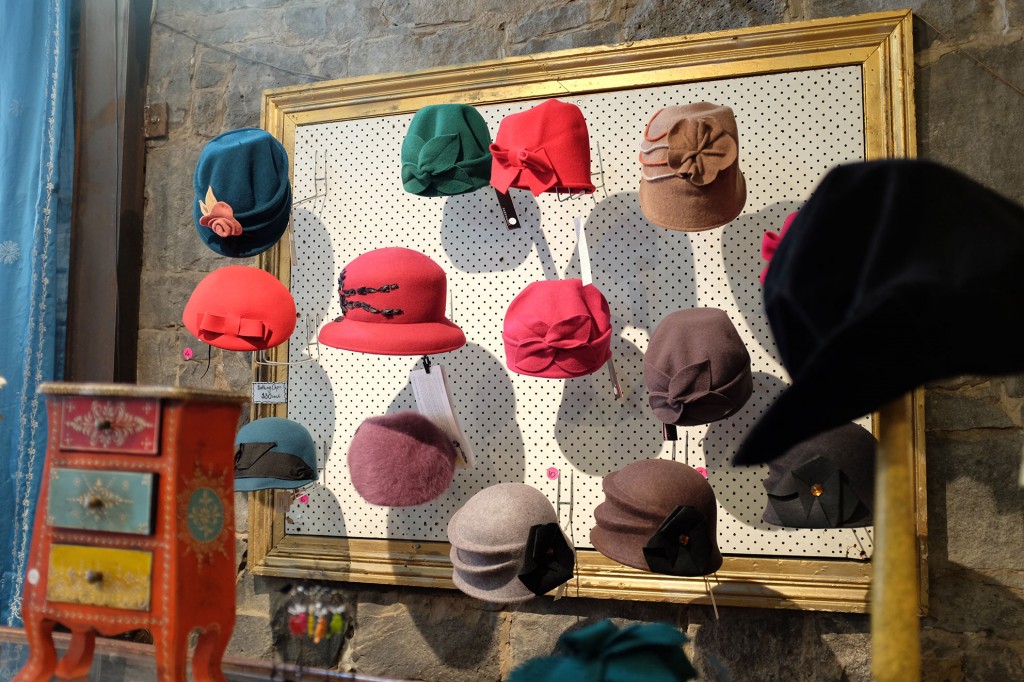 We thoroughly enjoyed our visit to Scally & Trombone…and yes, I did get a hat..I will do a pict when I can…still under the weather at the moment…but I can tell you it's a gorgeous shade of red!
Scally & Trombone is located at 331 Brunswick Street, Fitzroy 3065
Click here to visit the website for more information!