We are kind of lucky that Storm in a Teacup isn't local for us…otherwise we would spend far too much time and money working our way through the long list of teas available!
It would be worth it though!
But we do like to visit as often as we can, and have even attended a Tea 101 course there!
In case you don't know, Storm in a Teacup is a tea bar located down the south end of Smith St, in Collingwood, Melbourne….and it is all about tea!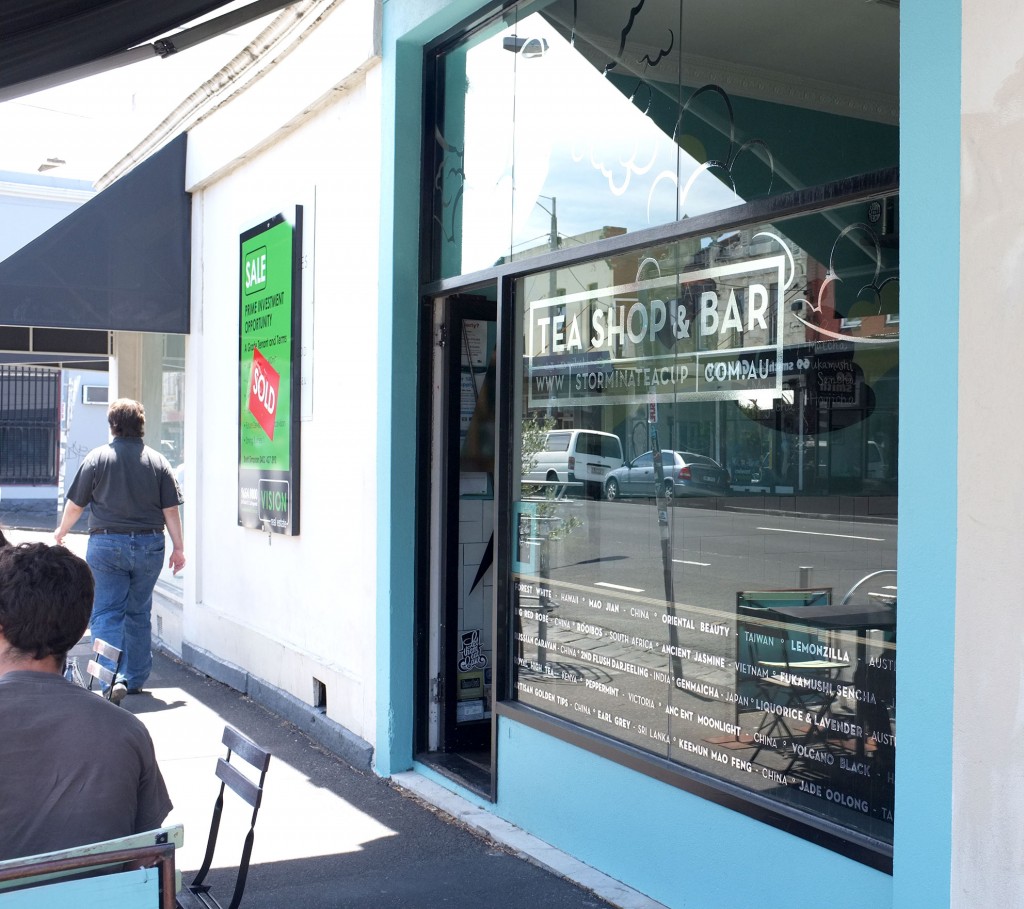 It is a tiny little place, but very cosy with friendly, helpful staff, who are able to recommend various teas, and give interesting insights into the world of tea.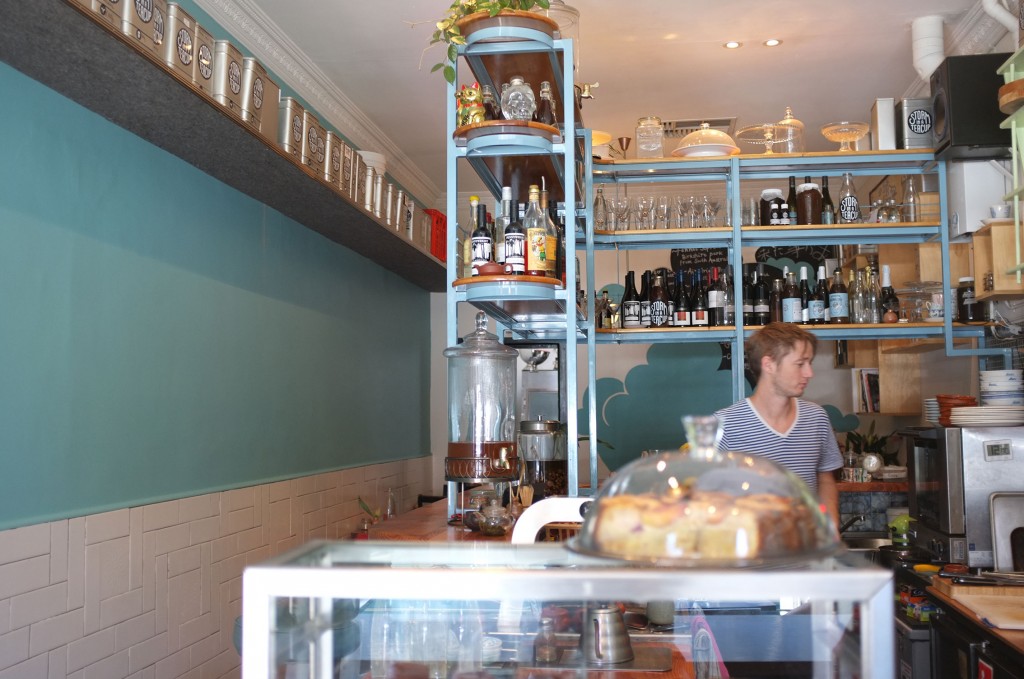 We are always a bit overwhelmed when presented with the list of teas to choose from, so on our last visit, we decided to take a Tea Flight…to Japan.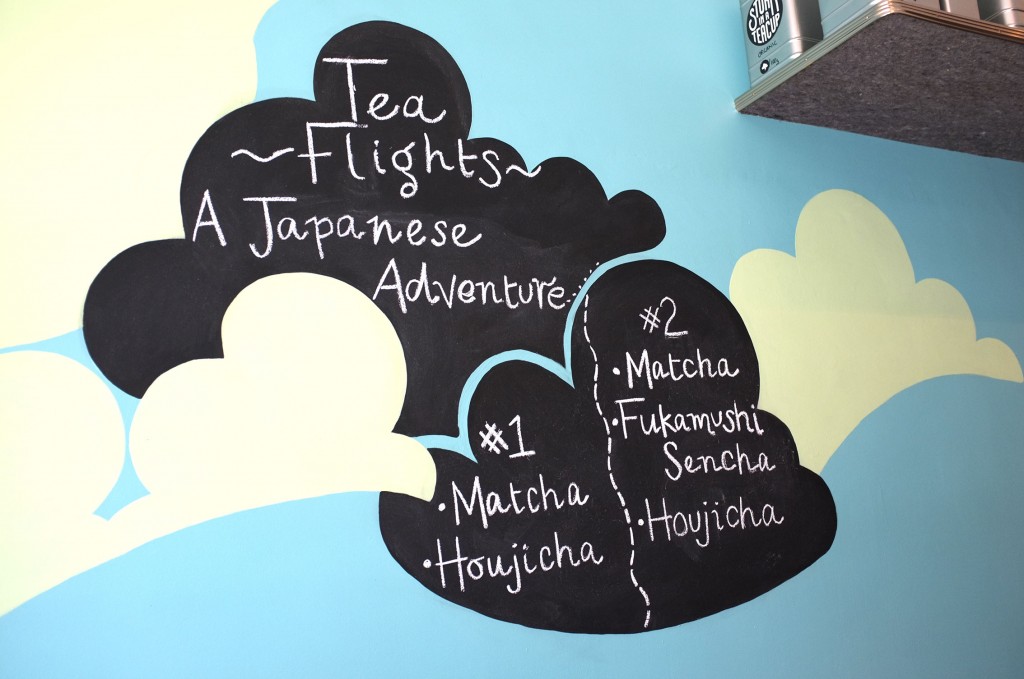 First "stop" was Matcha…an oven fired tea which is ground into a fine powder. The powder is dissolved into the water and a whisk is used to create a nice froth on the surface. It is used in Japanese Tea Ceremonies.
Interesting fact…Matcha is very high in caffeine!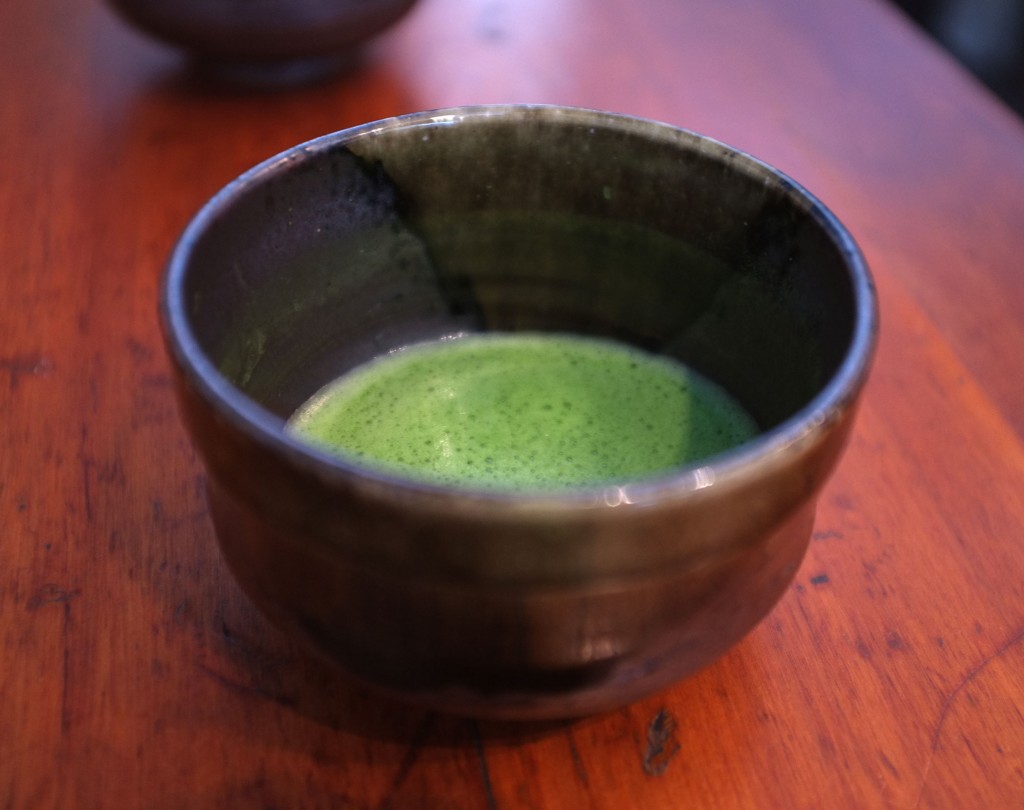 Second "stop" was Fukamushi Sencha. This tea is grown in Uji, just south of Kyoto. Fukamushi means "deep steamed".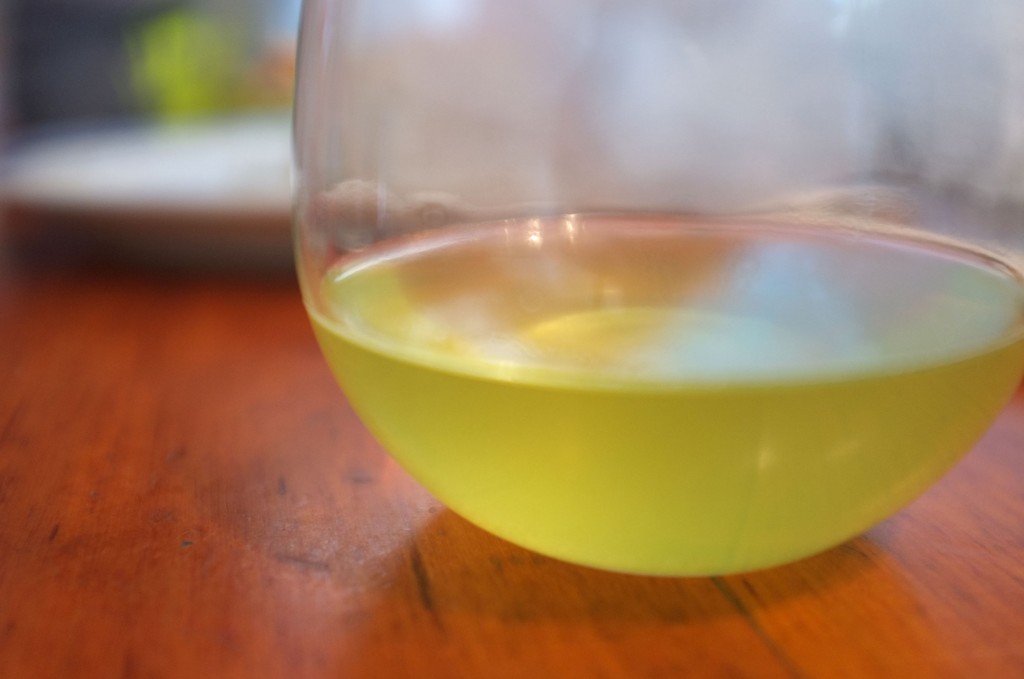 A quick break for cake….dairy free of course…and absolutely delicious!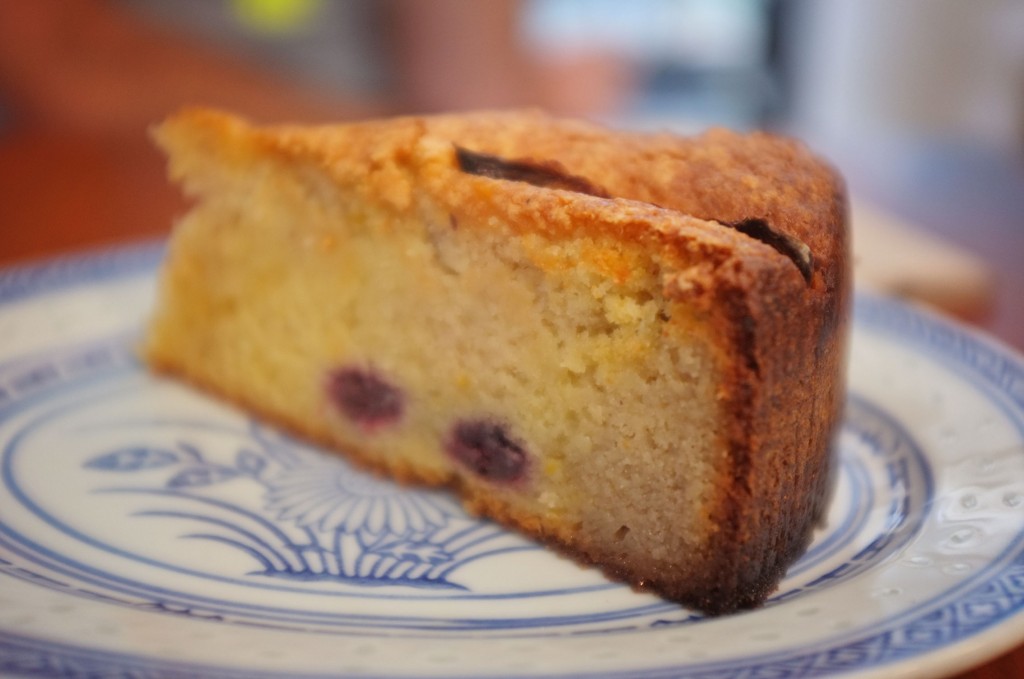 Then it was time for the final "stop" of Houjicha..this tea is actually made from Sencha stems and tea leaves which are roasted, and is the most beautiful deep golden colour!
It has the least caffeine of these three teas.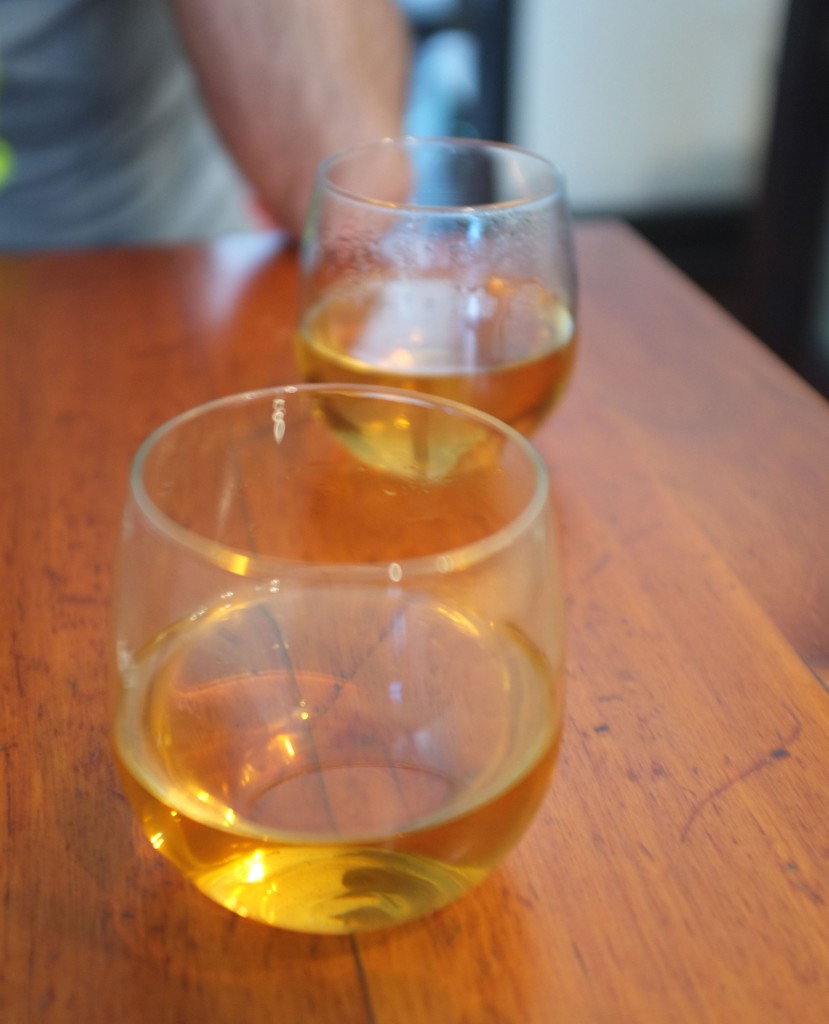 My favourite….the second stop….Fukamushi Sencha…a beautiful light tea.
And of course, we couldn't leave without stocking up on some tea to use in our tea maker!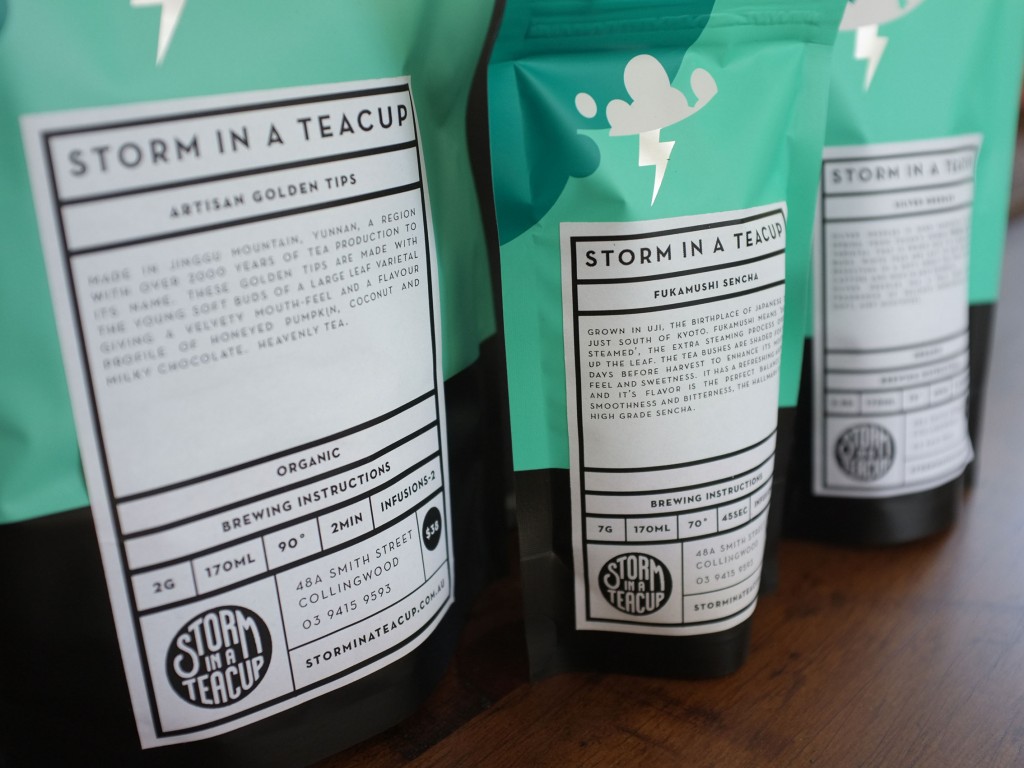 I have to admit…it is getting rather hard to make a decision when one of us asks "do you want a cup of tea"?