Last weekend, I was feeling pretty worn out due to a late night…no drinking involved, just lack of sleep…but a trip to Ethos Cafe in Fitzroy soon restored my energy!
Ethos Cafe is a "cafe with a conscience"…and the name came from the owners' desire to have a good 'ethos' at the heart of everything they do.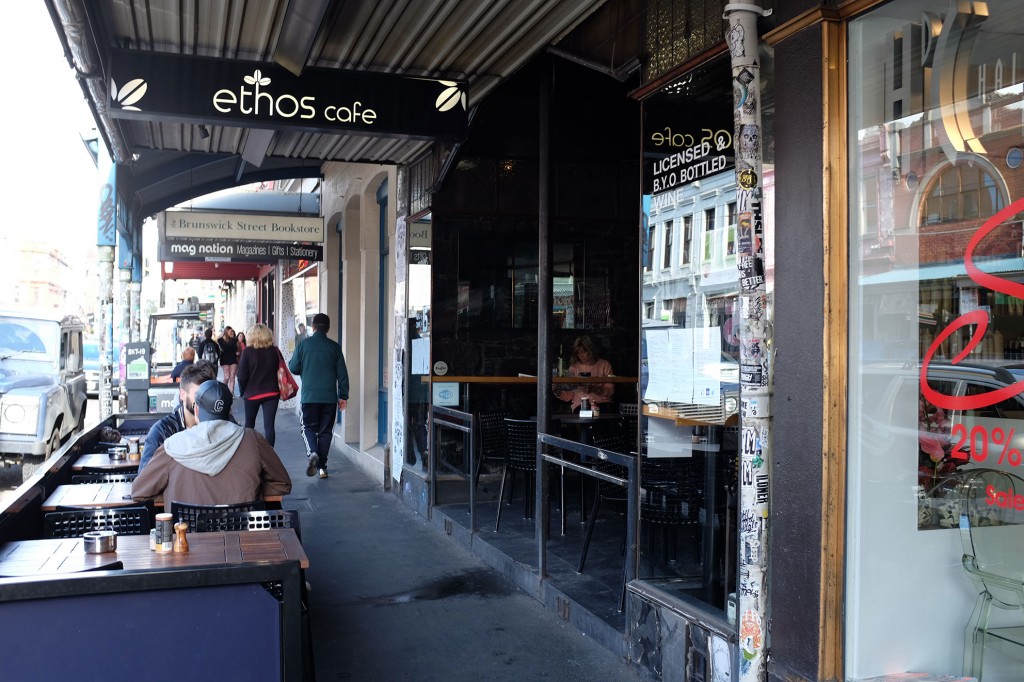 The cafe is a fairly new addition to this bustling shopping strip….Ethos opened end of July last year
A look at their website reveals that this cafe is serious about giving back…for example, they aim to be an active member of the community, use locally source products and support 3 local charities through profit sharing and other fundraising activities.
Ethos also supports "Suspended Coffees"…the fabulous concept of paying for a 'suspended coffee' which is then held as a credit and given away to someone less fortunate.
And that's not all…they recycle everything they can, minimise wastage, use bio cups…the list goes on!
So you can enjoy a meal at Ethos, and help support the community and the environment!
Brilliant!
And the staff are very friendly and helpful…and had no problems with our dietary requests!
We started with tea….and I adored the cheerful yellow cups…just what I needed!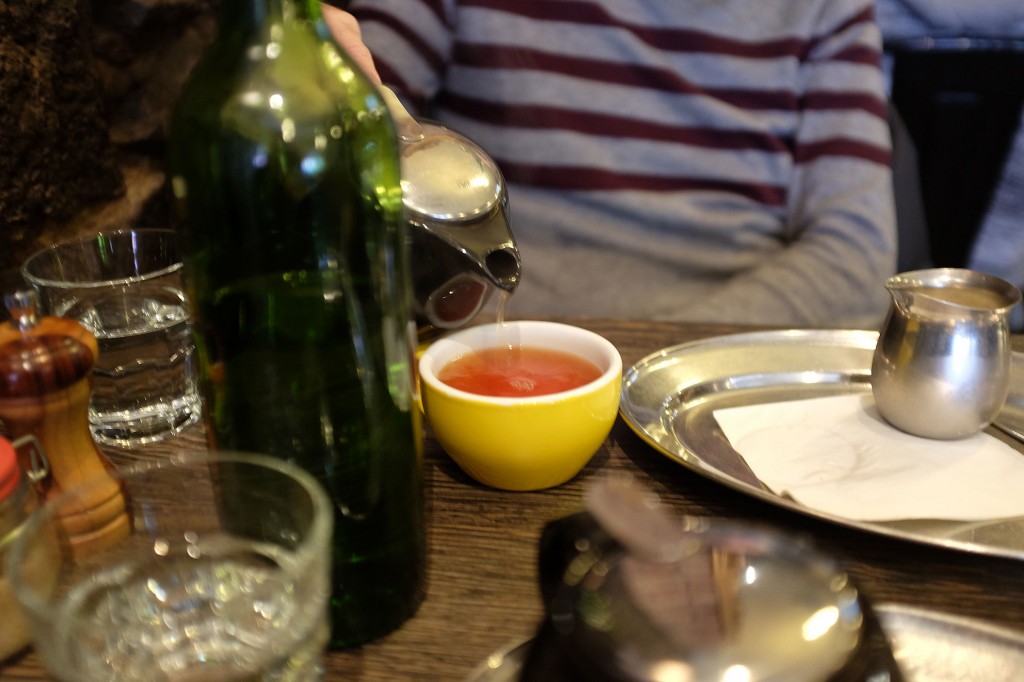 I had poached eggs plus some dairy free sides….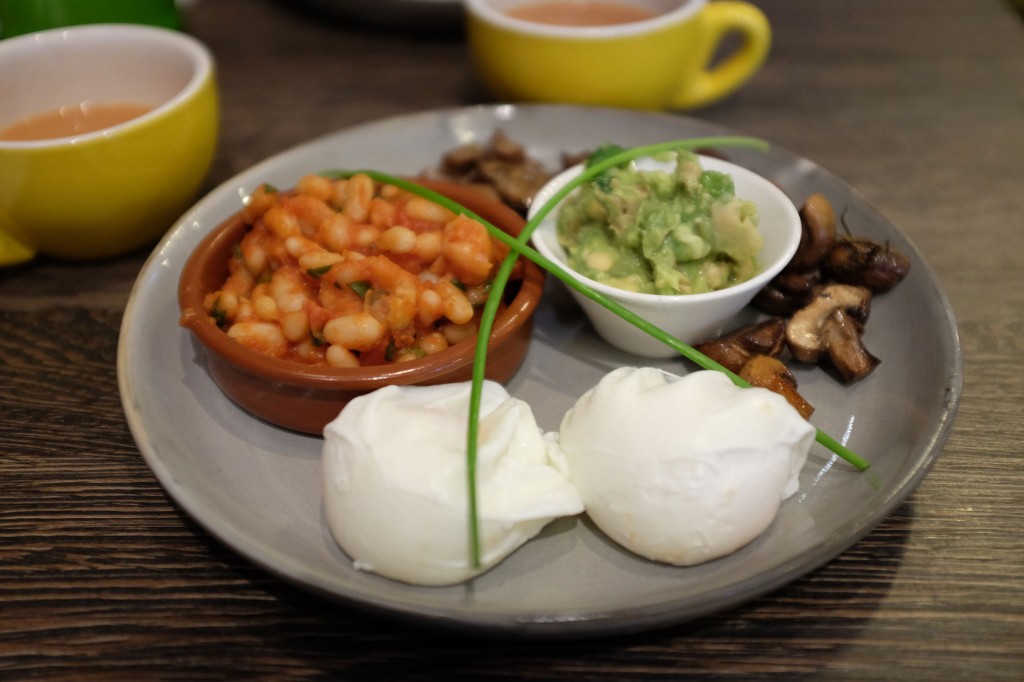 My husband also had poached eggs with various sides…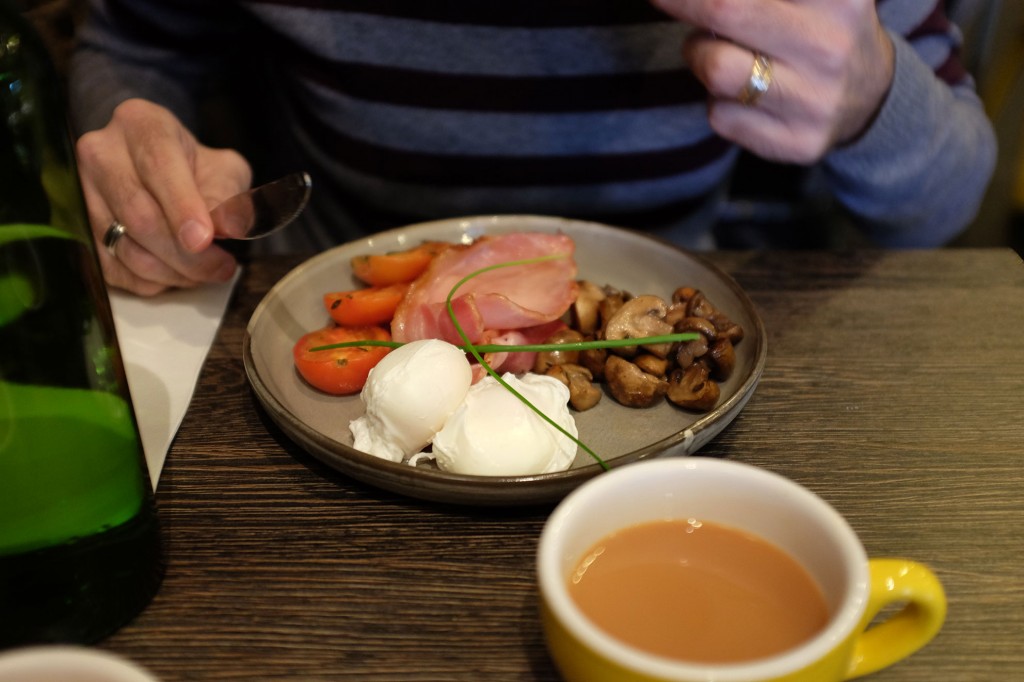 The decor was cosy and welcoming, with stone walls adorned with paintings for sale from up and coming artists!
There were plenty of tables, including some big communal tables suitable for larger group, plus seating outside.
And going by the number of people coming in for coffee…I am guessing they serve a good brew!
And I love the yellow coffee machine!
We thoroughly enjoyed our brunch experience at Ethos Cafe….will definitely be back!
Ethos Cafe is located at 307 Brunswick Street, Fitzroy