Last night, I went to the John Farnham/Lionel Richie concert at the Rod Laver Arena here in Melbourne…and it was like stepping back in time!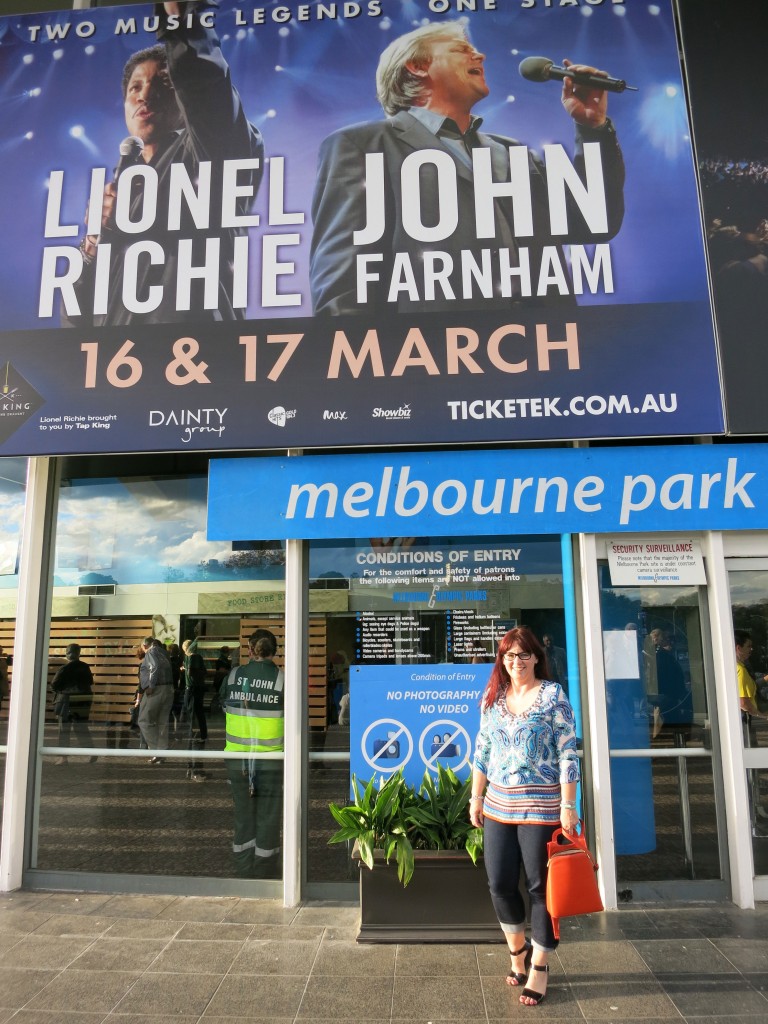 I was a bit late deciding I wanted to go..and then had to find others to wanted come with me…big thanks to my fabulous aunts for keeping me company!
The concert was just about sold out, so we were almost right up the back…but as we were directly in front of the stage, it actually wasn't too bad!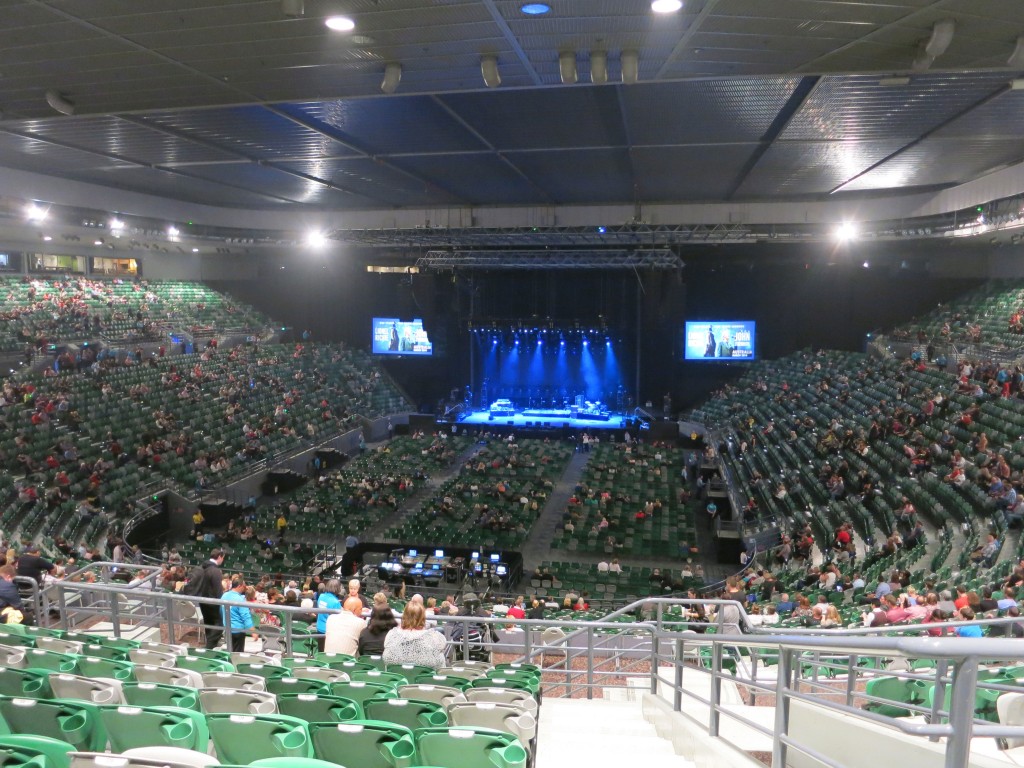 I have never seen Lionel Richie live, but I did go to the Whispering Jack concert way back in 1988…and I can tell you "Farnsy" may be older…and larger..but his voice is just the same, if not better.
He hit every note, and put everything into his performance, and he was, as he told us quite a few times, totally "rooted" by the end of his set!
He had two of the same backing singers, Lisa Edwards and Lindsay Fields, as when I last saw him perform…Fields has a bass voice to die for…definitely liquid chocolate!
Great musicians too…even including a string group of four stunning girls…Farnham was certainly in his element!
He performed many of his hits, and I knew most of them…the words all came flooding back…."Take the Pressure Down", "Touch of Paradise", "That's Freedom"…a great selection of hits!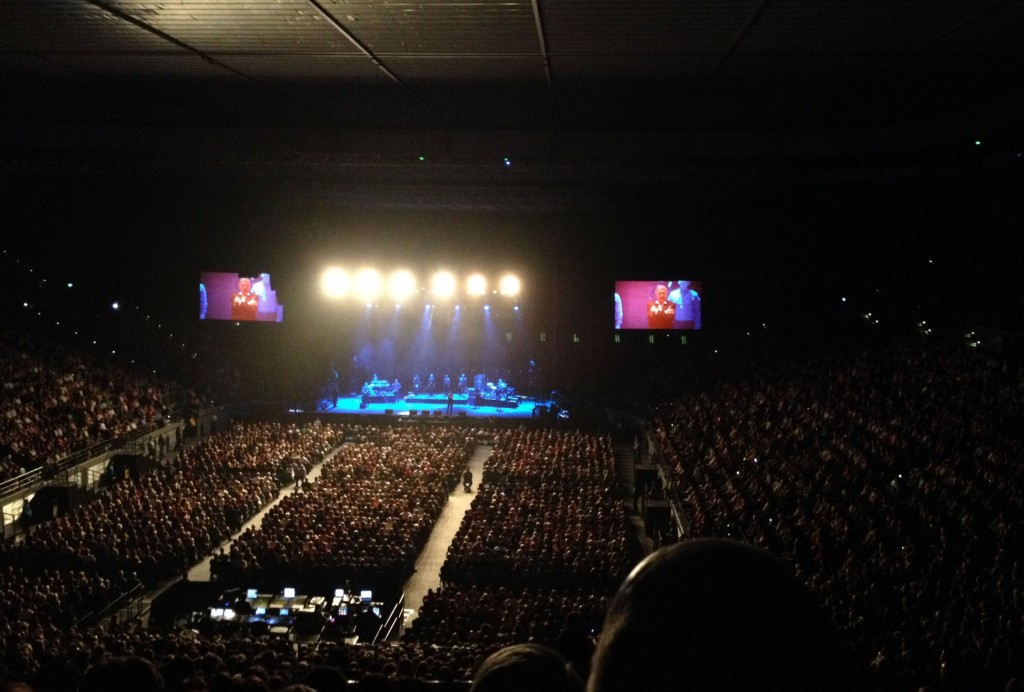 But the best bit was at the end when he sang "You're the Voice", complete with bagpipes – its such an unofficial anthem…everyone seems to knows it, even if they don't like it!
And I absolutely love it…and it is even more fabulous seeing and hearing it performed live, with thousands of people singing along!
His encore song was the iconic AC/DC song "Its a Long Way to the Top" and Farnsy nailed it!
Then after "intermission" for the road crew to reset up the stage, Lionel Richie came on at 9.30pm.
Now, I can take or leave Richie…I like a few of his songs, but he just not my type..and I have to say his performance didn't change my opinion.
He did put on a good show…although there were some interesting versions of his songs – different rhythms were added such as reggae, even techno…some didn't seem to quite gel together with the original songs…
Lionel Richie's backing musicians were fantastic but weren't quite what you would expect…the guitarists and drummer looked like they came straight out of a heavy metal band! Just seemed a little odd considering that Richie is famous for the smooth, somewhat cheesy, ballads…
Funnily enough, the music was louder for this set, but Farnham beats Richie in terms of having a powerful voice…and I know which one I prefer..
But I did enjoy the party favourite "Dancing on the Ceiling" which did get just about everyone up on their feet!
I have one small complaint though..there were two bright spotlights on either side of the stage during some of Richie's performance that shone straight into our eyes. Not sure why they used them, as it made it awfully difficult to see what was happening on stage….it was blinding.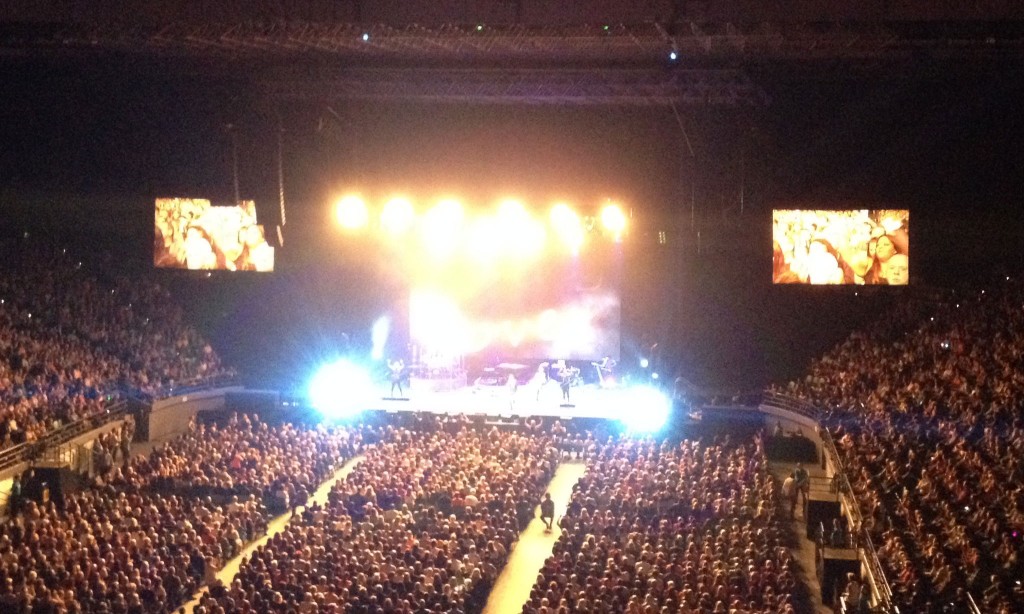 As there was barely an empty seat in the whole place, I would have loved to have done a quick survey of the audience to find out who came mainly to see John Farnham, and who came to see Lionel Richie….or was it the whole line up?
And as Farnham pointed out, there a few there who came because they were made to by their other halves…we had one near us who sat with his arms folded, not moving, the whole concert!
The guy next to me was definitely a Lionel Richie fan…..yet we noticed people leaving before Richie had finished…
In fact, quite a few people were already heading out the doors before he came back to do his encore…and they didn't stop….guess that says something!
It was like the fun had gone out of the party…but it was late…the concert didn't finish till after 11pm!
There was certainly a huge age range in the audience…there was an 11 year old in the front row having an absolute ball, to a few elderly ladies who looked like they were having the time of their lives!
I have to say I was a little disappointed that they did not perform a song together during the night – that would have been an interesting thing to see!
But overall, in my humble opinion, our local larrikan totally out performed the smooth ballad crooner!
Are you "Say You, Say Me" or more "You're the Voice"?