We decided to head into Prahan for a lazy, late lunch on a beautiful Sunday, and try Palate –  this restaurant has a paleo inspired menu which apparently is the first of its kind in Melbourne!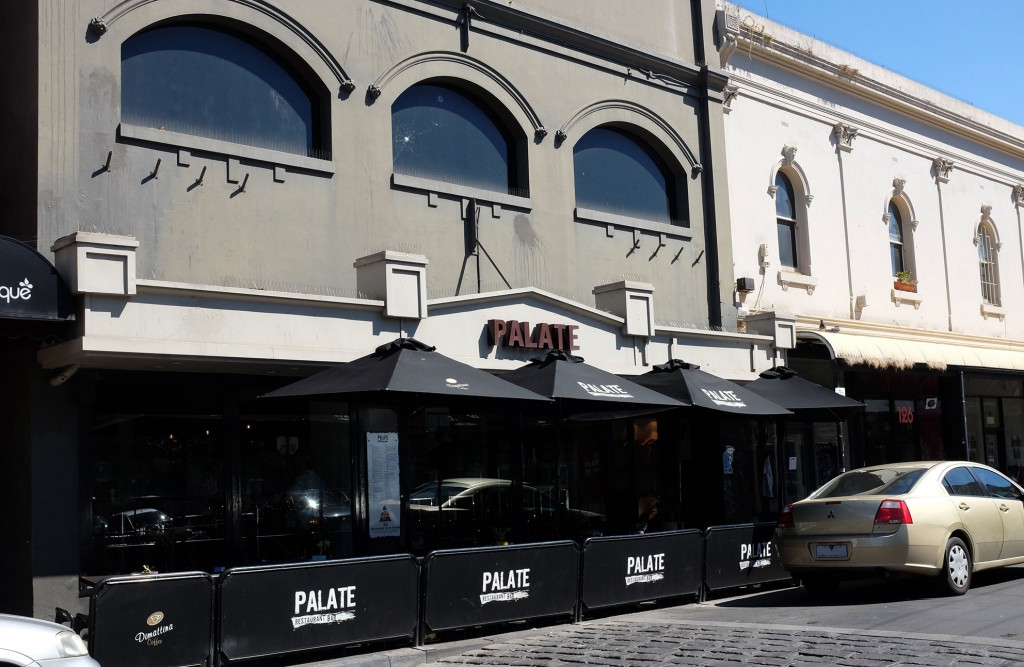 Palate showcases meals are made entirely of gluten free, dairy free and sugar free ingredients…perfect for us!
We sat at a table at the window, which was nice as it was partly open to let in some fresh air…also a good spot to "people" watch…a favourite pastime!
As per our usual routine, we first ordered some tea…Malabar chai.
Palate use teabags, and infuse the soy milk into the teapot….and it was delicious!
And look at the bright and cheerful yellow cups and saucers..love them!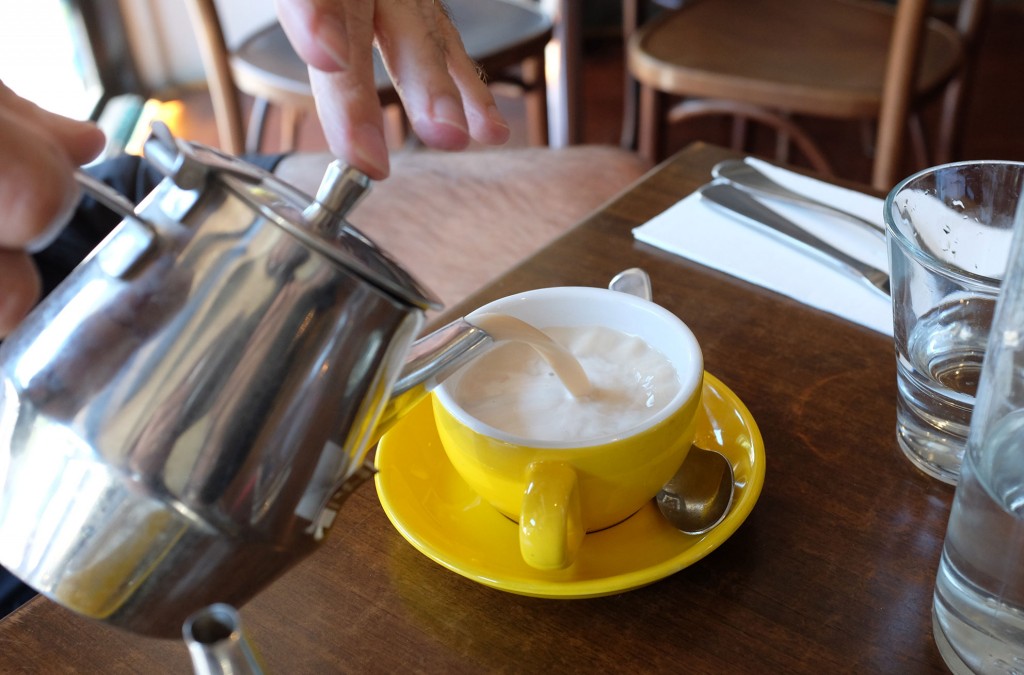 Then it was down to the hard task of choosing what to eat….part of the menu allows you to create your own meal from a list of "ingredients"! Have to say it was a little hard to narrow down the choices…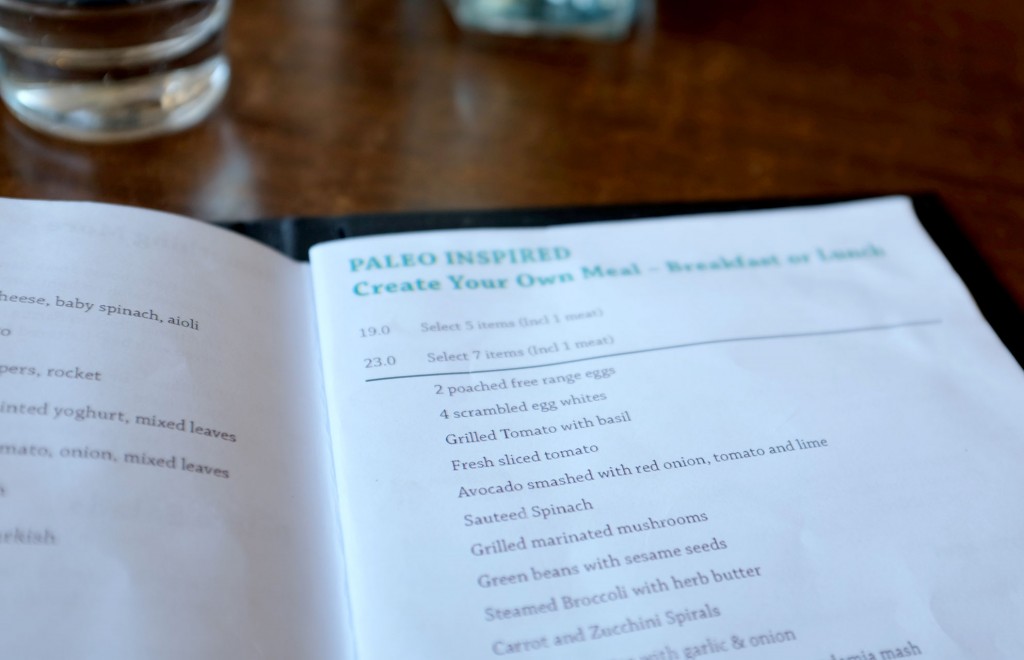 My husband went all out and chose 7…..and got the biggest meal you have ever seen!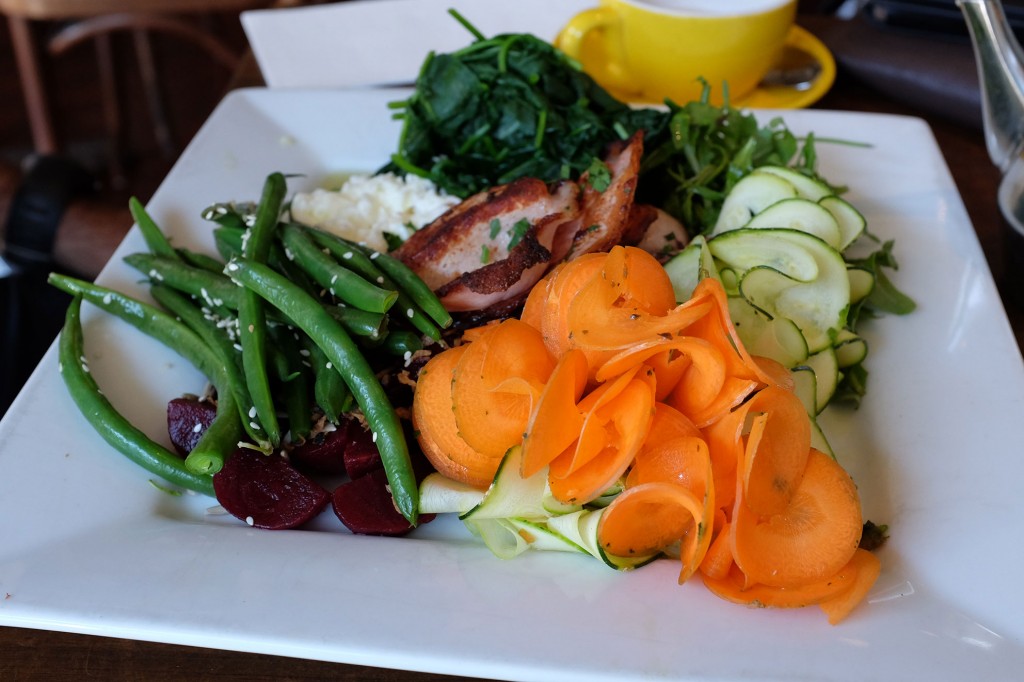 I was a little more restrained and went for 5…which was more than enough! The waitress was very helpful, and there were no issues at all with ensuring no dairy products!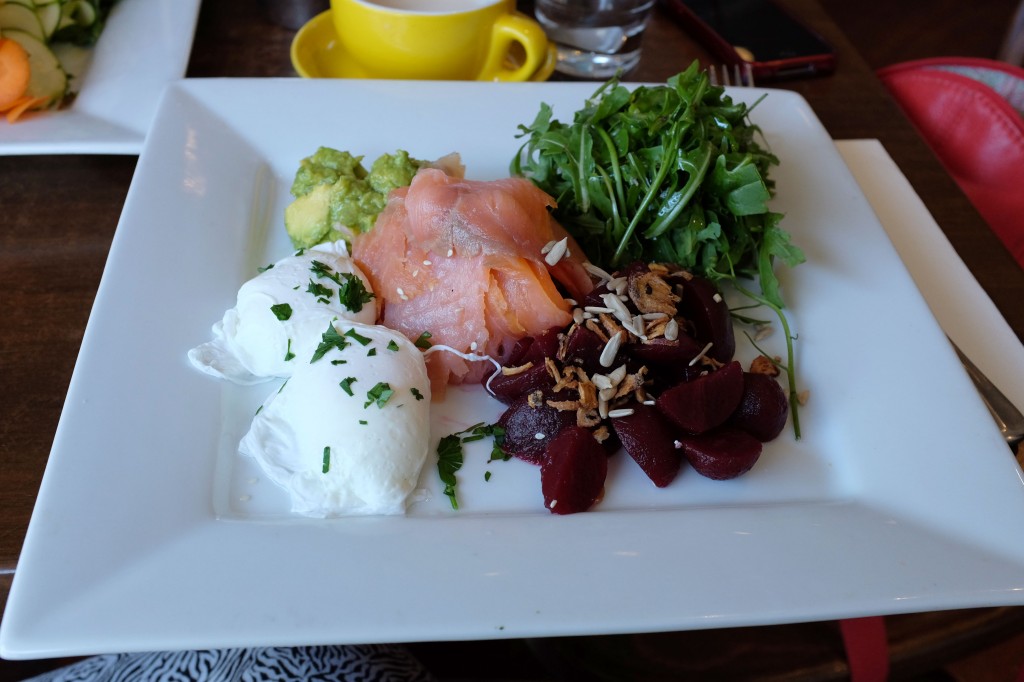 We were there for a late lunch, so Palate wasn't particularly busy, but there was a constant stream of people coming in for afternoon coffees, both take away and have in!
Loved the decor…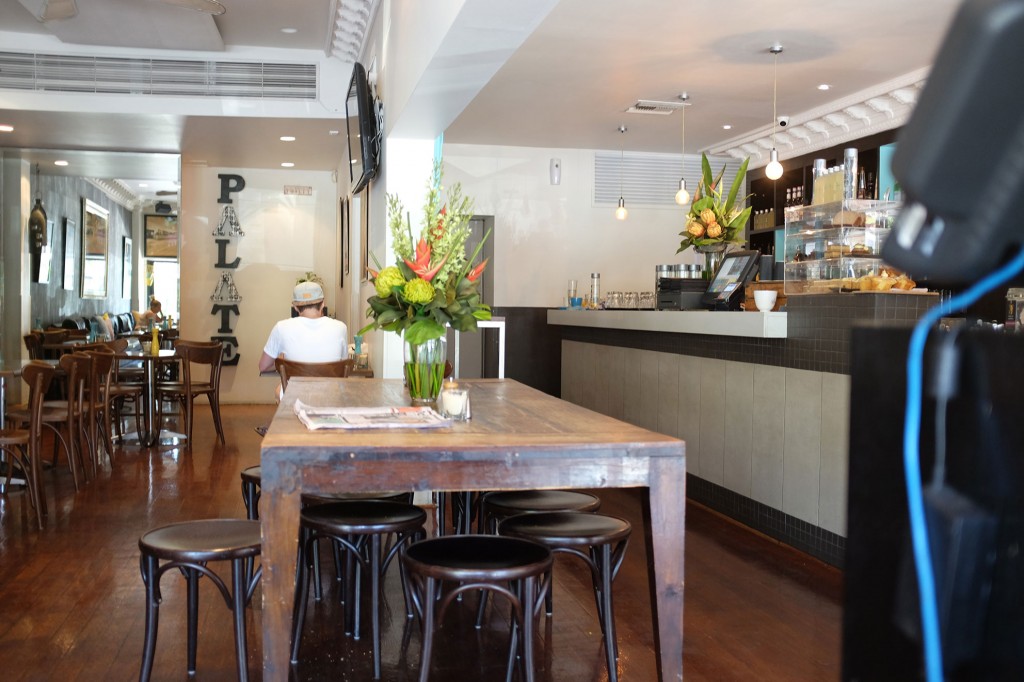 Decided to have another chai tea….you can see that Jas was struggling a bit with his meal at this stage…but he almost ate it all in the end!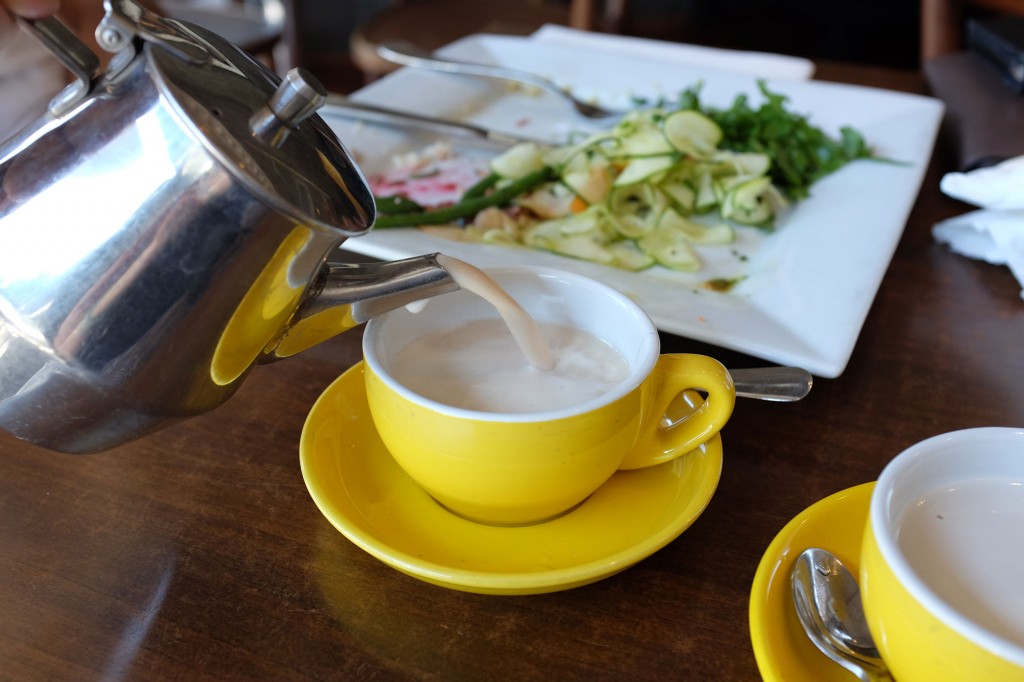 And if you are up for a spot of retail therapy afterwards, a few doors along is the fabulous Lunar Store!
 Palate is located at 132 Greville St, Prahran VIC 3181 and is open Monday to Friday: 7.30am – 4pm & Saturday / Sunday: 8am – 5pm