What a strange week we had weatherwise….a last blast of heat before Autumn sets in.
I delved back into my vintage outfits…finding it a bit of a learning curve about what goes with copper hair!
So this is what I wore…
What I Wore…Monday 7th March – Sunday 13th March
Started the week with a vintage sheer dress I found at a local Salvos store…wore it over a black slip with a waist belt as it is a little big for me, plus black Spendless heels.
And this was the most liked outfit over on Instagram for the week…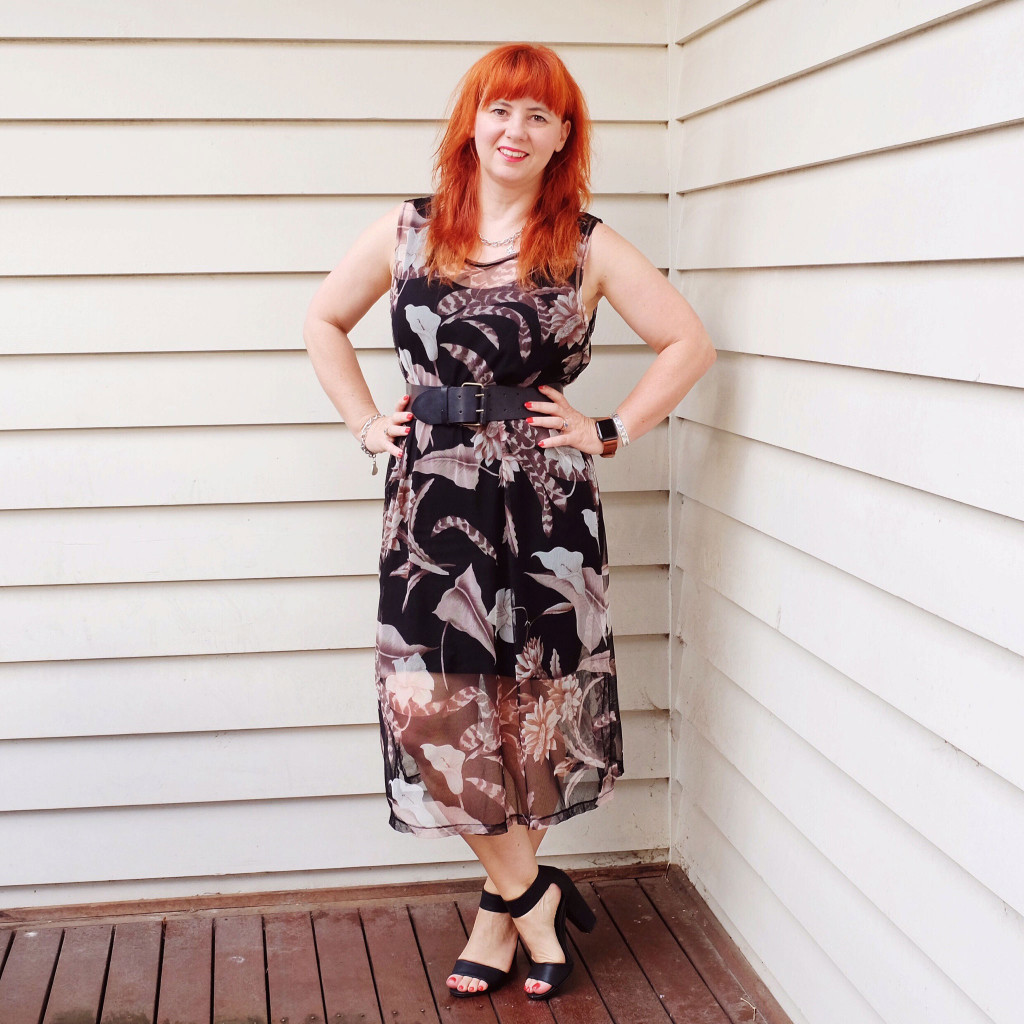 Tuesday, it hit 39C…the calendar says we should be in autumn but Mother Nature seems to have other ideas!
In keeping with the summery weasther, I wore another vintage dress with a yellow op shop find Mimco belt and white Spendless heels…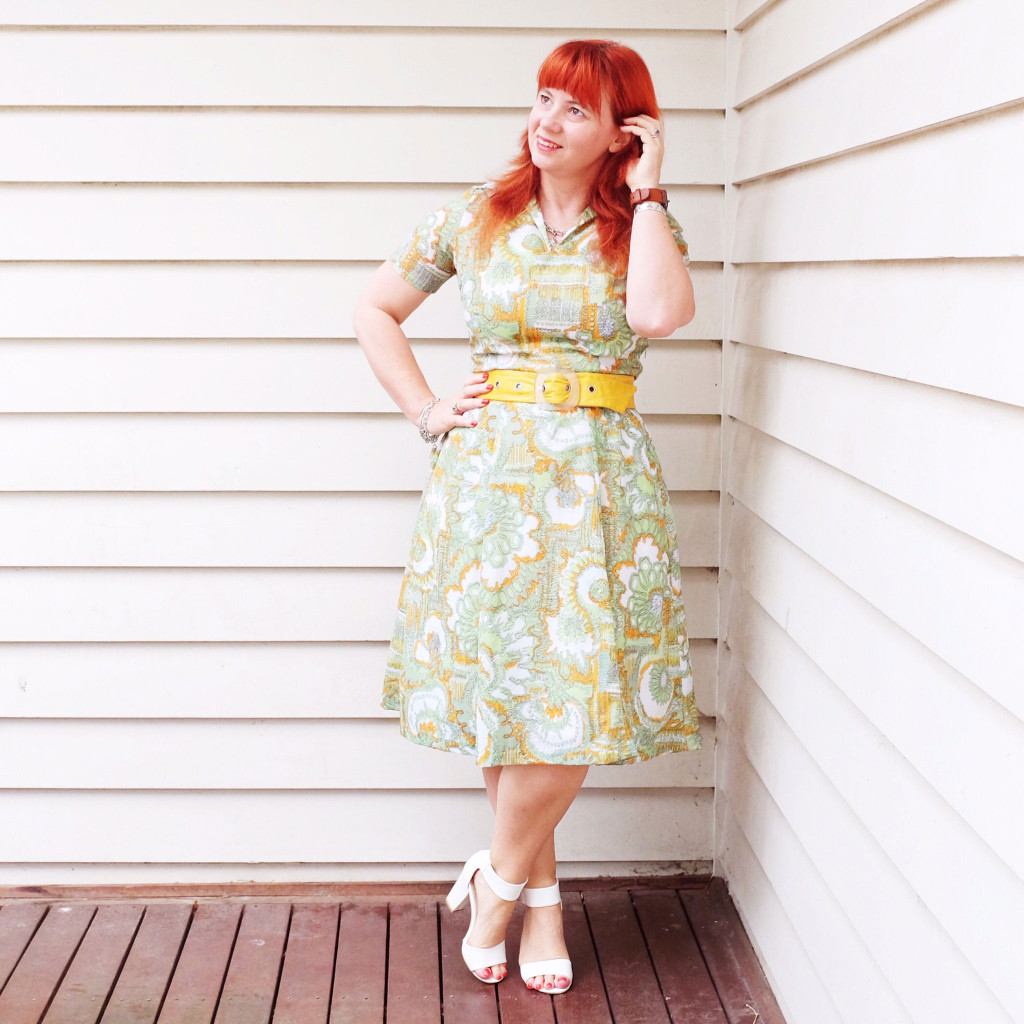 Wednesday was another very hot and sticky day, but as I was in the aircon for most of the day, I had to layer up!
I wore a vintage geometric print dress with a black belt, cardi and black Spendless heels….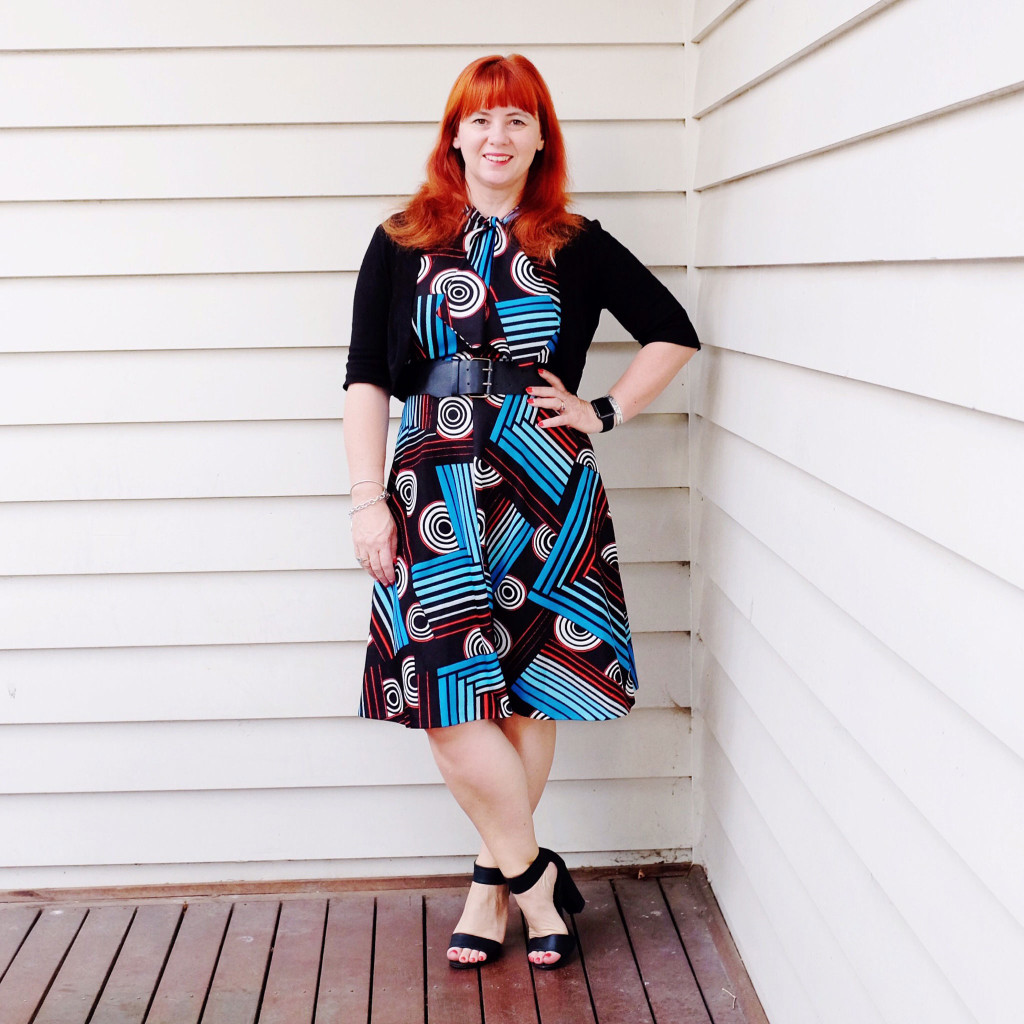 Thursday, I tried a look I don't usually go for…a denim mini (Jean Paul Gautier for Target) with a Mister Zimi top and black heels.
Thinking the mini is rather too short for me, so might try it with leggings underneath if I am game enough to wear it again…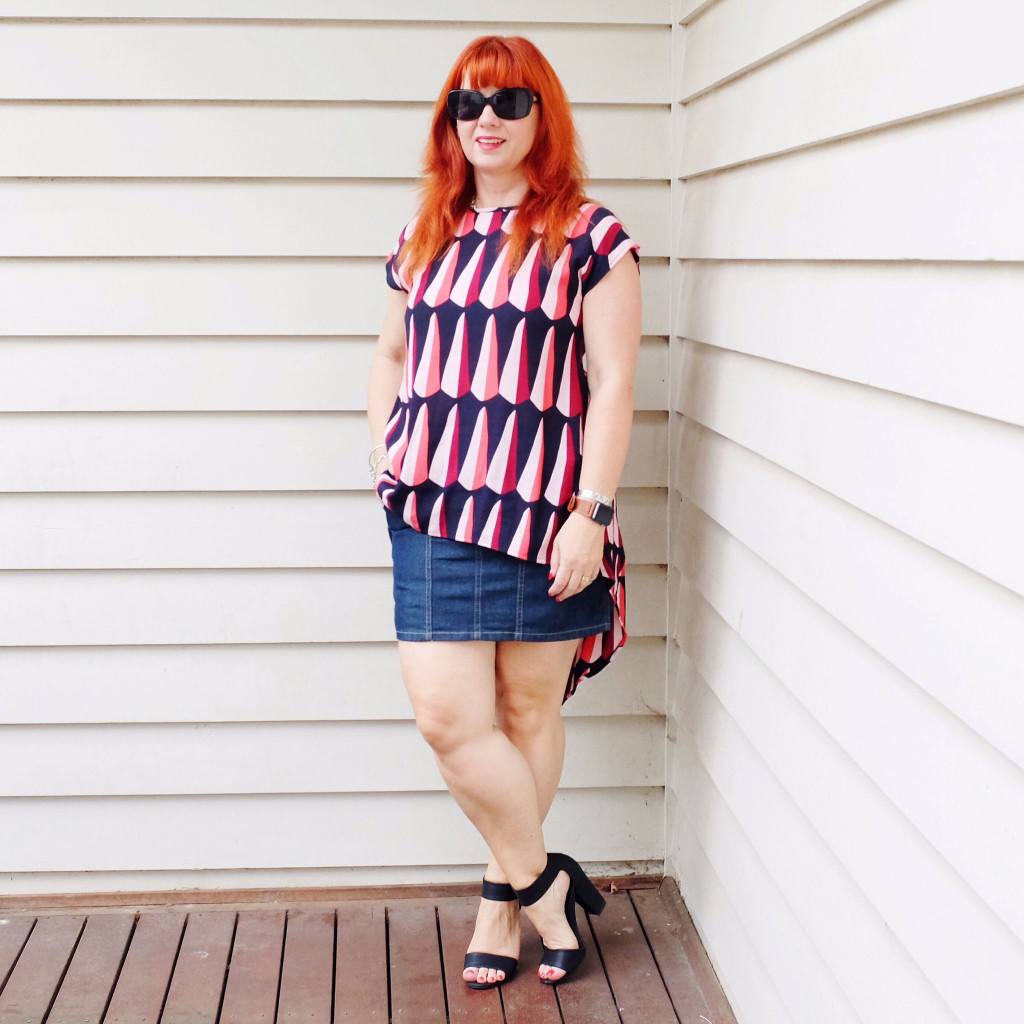 Friday, we had another speaking engagement so dressed according!
I wore a Dangerfield skirt (bought on sale) with a black t-shirt and orange op shop find heels…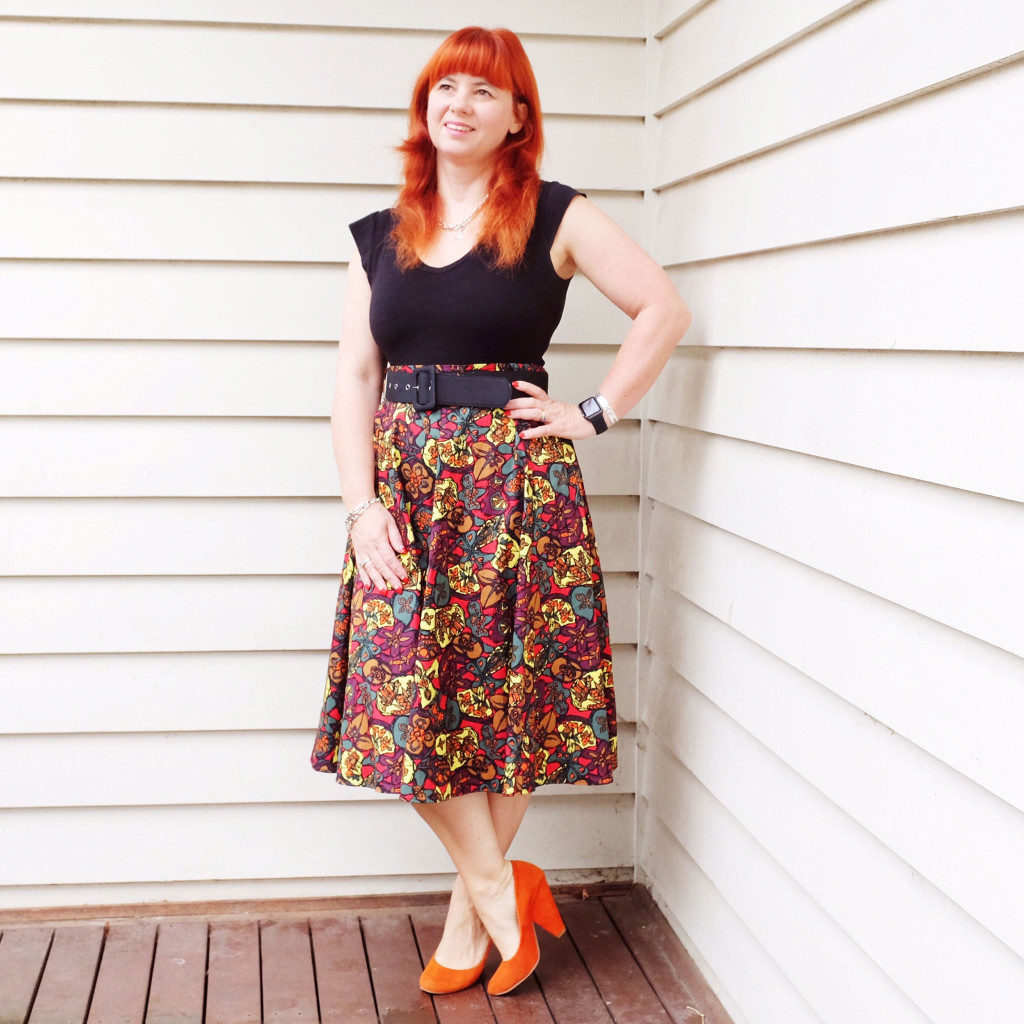 Saturday was the start of a long weekend…it's the best feeling knowing there are three days of holidays ahead!
We headed into the city and walked miles…and miles.
I wore an old Jacqui E skirt, with a black cropped t-shirt, denim vest and black wedges.
You may also spot my orange terrier brooch made in Melbourne by The Moby Duck…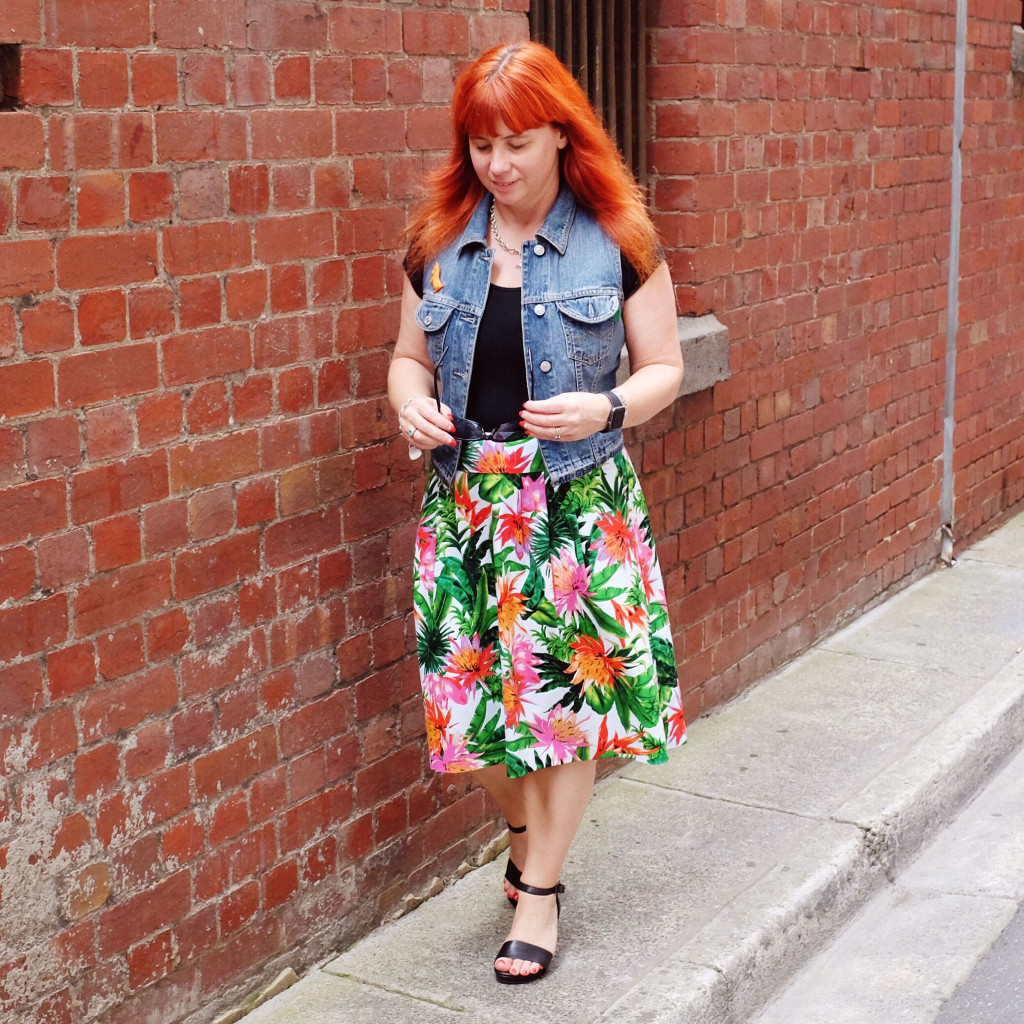 Sunday, we headed to a camera market, then onto Fitzroy for brunch and some exploring.
I wore a vintage skirt found at Vintage Garage, with a cropped black t-shirt, cardi and black wedges…which sadly by this stage were giving me blisters.
The bag is a leather Bowery camera bag from ONA…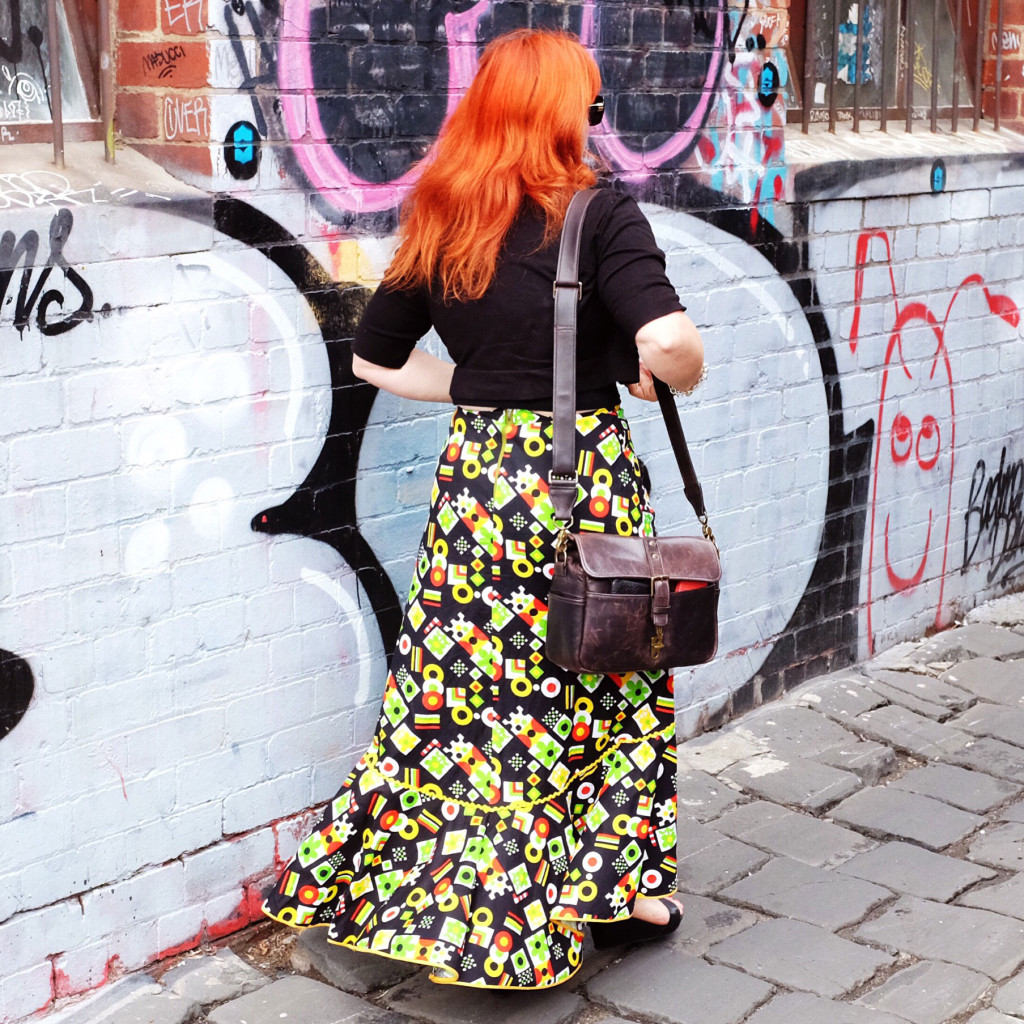 Please note: none of my outfits are sponsored or gifted unless specified.
What was your favourite outfit of this edition of What I Wore? Share in the comments below as I would love to know!