A couple of days ago, we were strolling through the lovely walkways of Southbank in Brisbane, QLD, and we came across the huge observation wheel…the Wheel of Brisbane.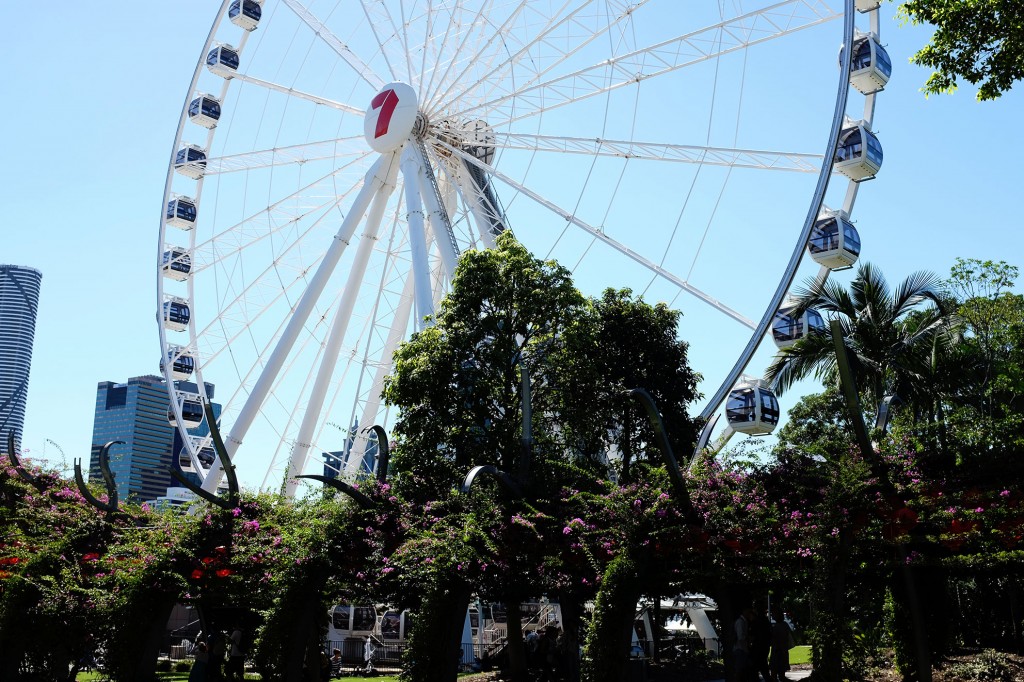 The Wheel of Brisbane was built in 2008, as part of the 20th anniversary of World Expo 88 and the 150th anniversary of the State of Queensland 1859–2009 celebrations.
By luck rather then design, we arrived just as it opened for the day so we decided to go for a ride!
After purchasing your tickets, you get your photo taken…copies can be purchased later…and then you line up ready to be allocated a capsule…there are 42 capsules, and each one seats up to 6 adults and 2 children.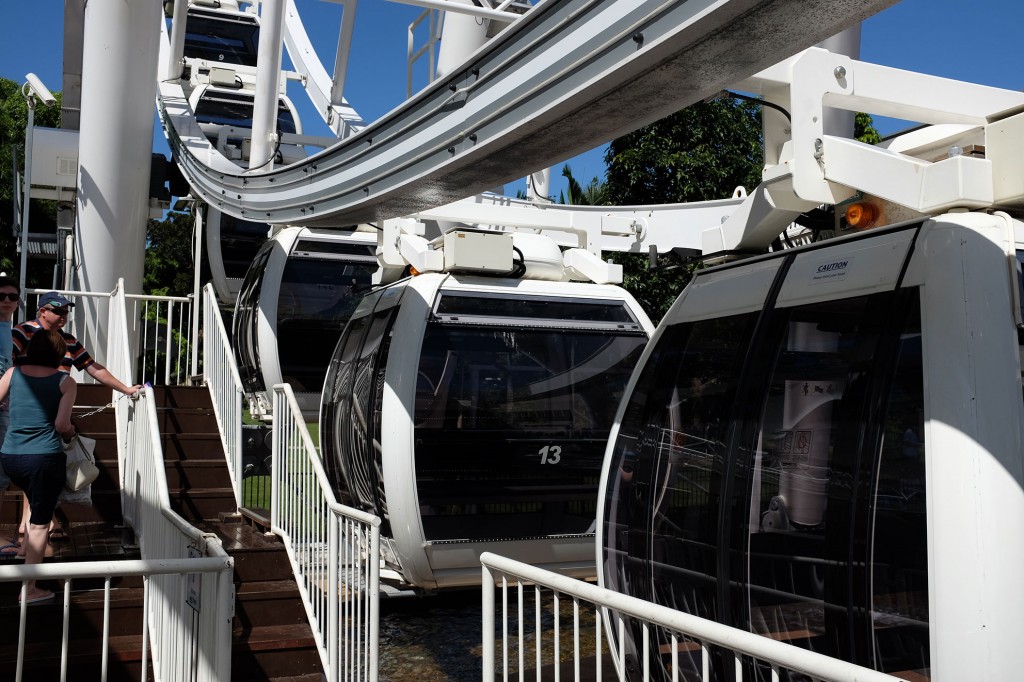 Because we were amongst the first passengers for the day, we were able to have a capsule all to ourselves!
And it was nice to have the cool aircon, as it was quite a warm sunny day!
There were a few stops and starts initially as the capsules were filled, then we went around 4 times…I think officially the ride is about 12 minutes but I am sure we were on it for longer…
Now I should mention that my husband is scared of heights, so I wasn't sure how he would go….but he was fine..and even enjoyed it!
The 360 degree view is spectacular, and a great way to check out Brisbane's skyline. Have to say it would be fabulous to go on the Wheel of Brisbane at night.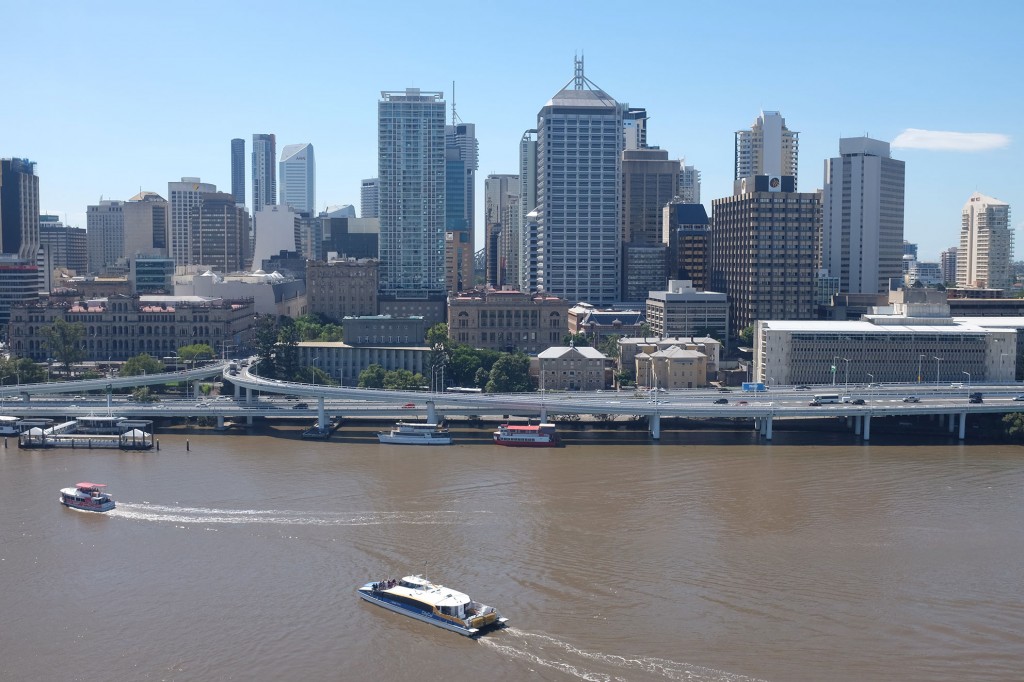 Would you believe there are sharks in that river…swimming not advised…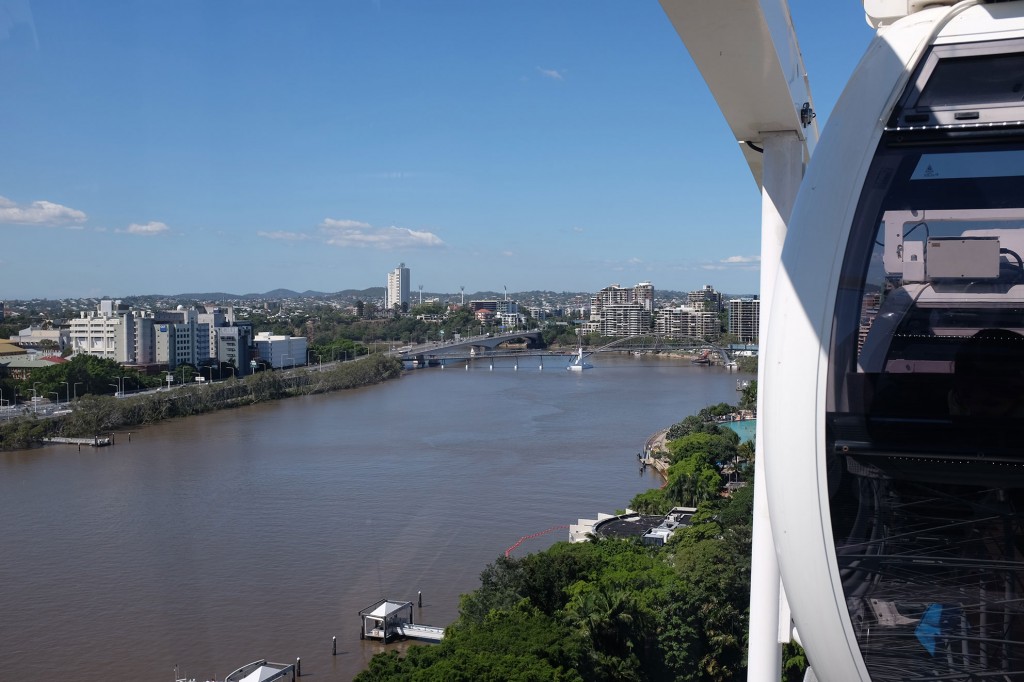 It was a long way down when at the top…..60 metres down to be exact…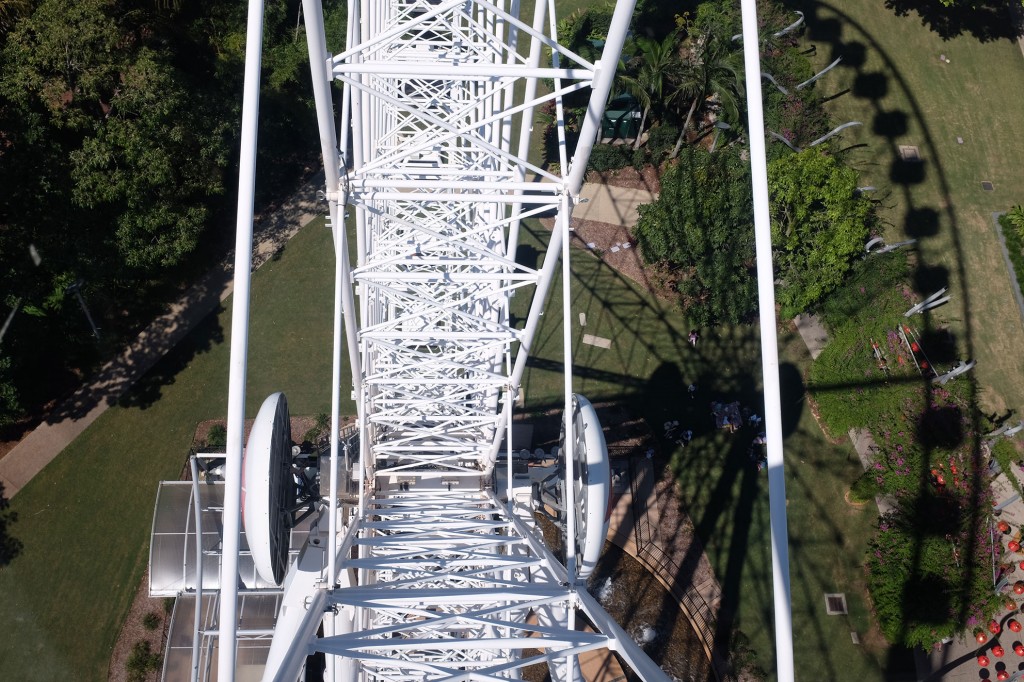 Once your ride has completed, you are let out of your capsule, and you go out into an area where the photos are displayed
And surprisingly, it was a good shot of us…we don't get many of us together as I am usually the one behind the camera.
So we decided to indulge, and purchase the book package plus extra images as a keepsake. It also allowed us to download the digital images to share which is a handy idea!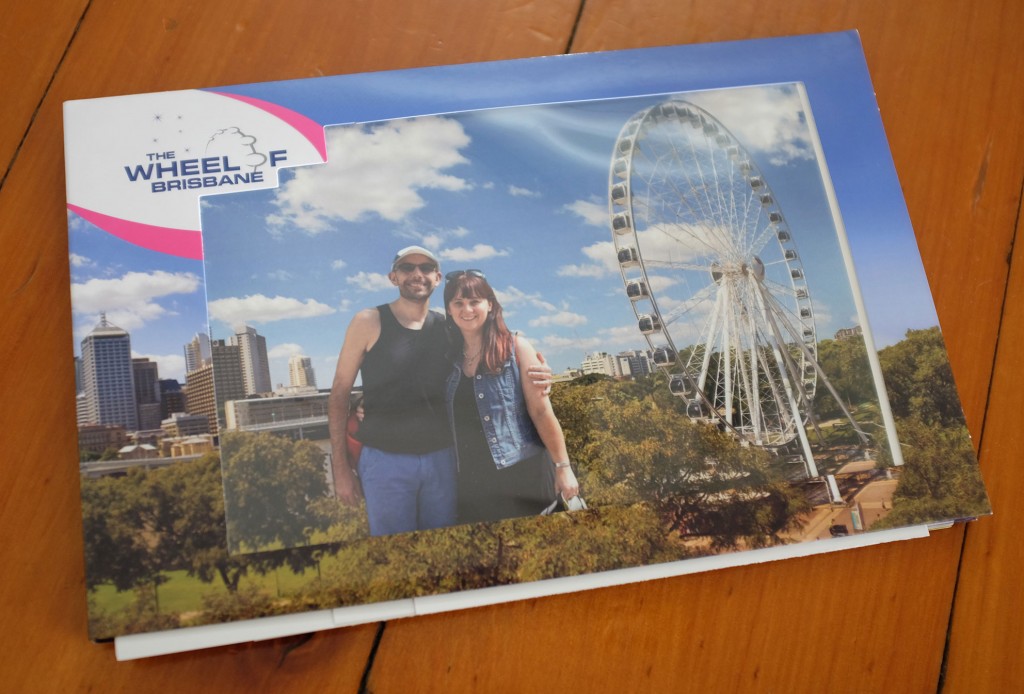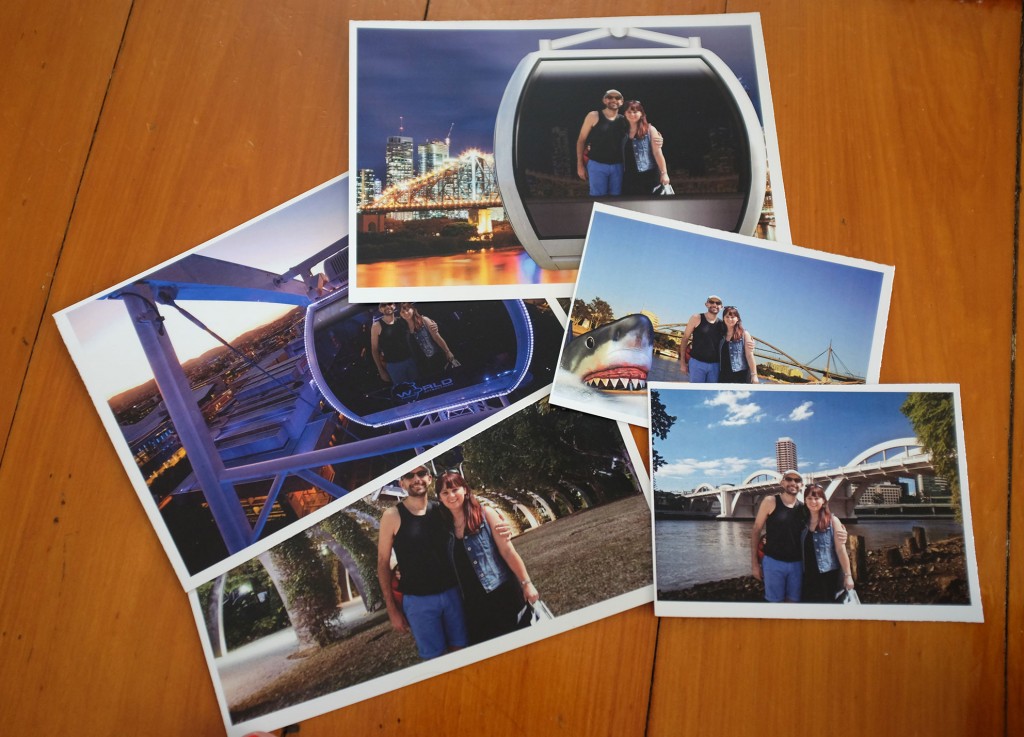 We thoroughly enjoyed our ride on the Wheel of Brisbane….now we might be brave enough to try the one back home in Melbourne!
Click here to visit the Wheel of Brisbane website for more info!