Another week down, and it saw one last blast of heat before the cold weather hit.
Plus it was a shorter working week…one of three in a row…perfect!
This is what I wore…
What I Wore…Monday 14th March – Sunday 20th March
Monday was a holiday…we didn't have anything planned so ended up going to Port Melbourne and walking along the promenade.
Which turned out to be not such a good idea as it was very windy and cool.
And of course, I wore a skirt…a Motto skirt I found at a Vinnie op shop, with a black t-shirt and cardi…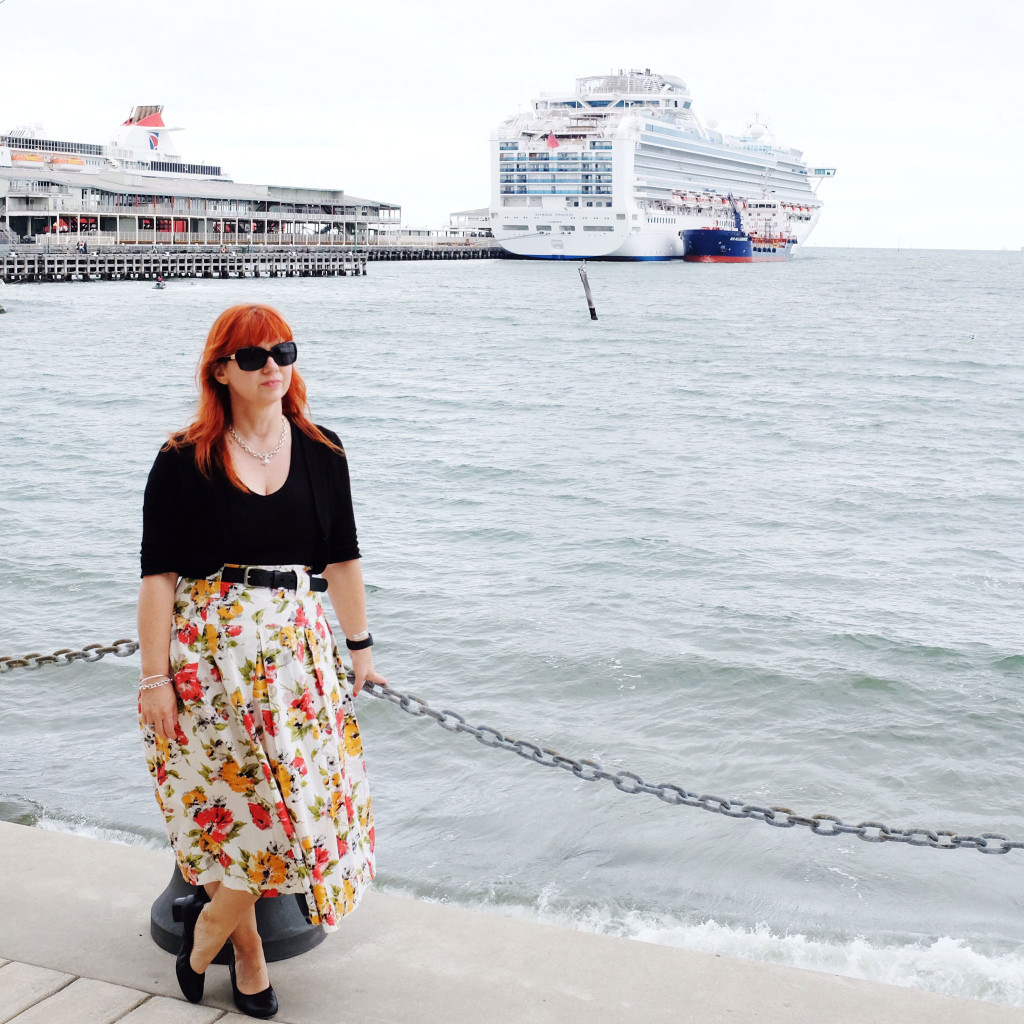 I started the shorter working week wearing my reversible Mahashe clothing skirt with a black top, cardi and leggings.
Added black Spendless heels to complete the outfit…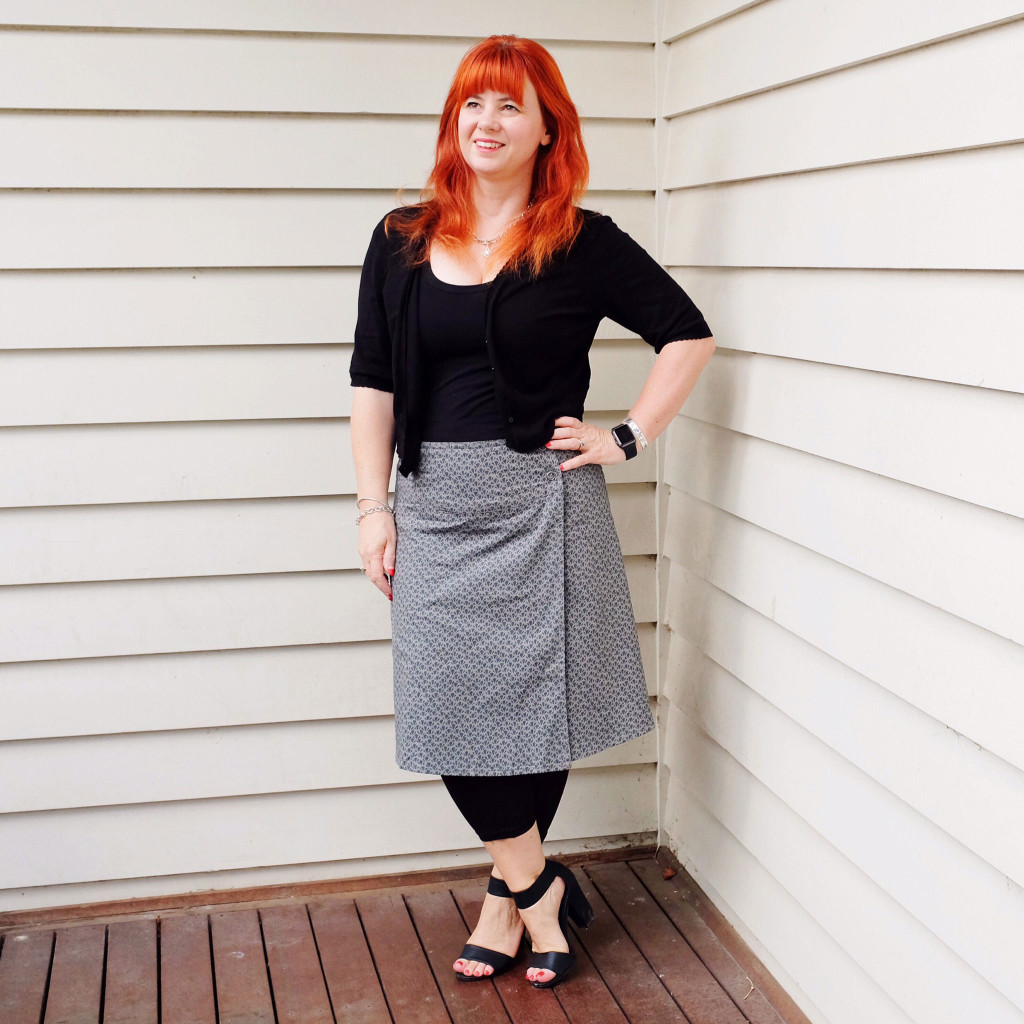 Wednesday was hot..just the way I like it!
I wore a black Country Road dress I found at a Red Cross op shop with silver Nine West heels I found at a Salvo store…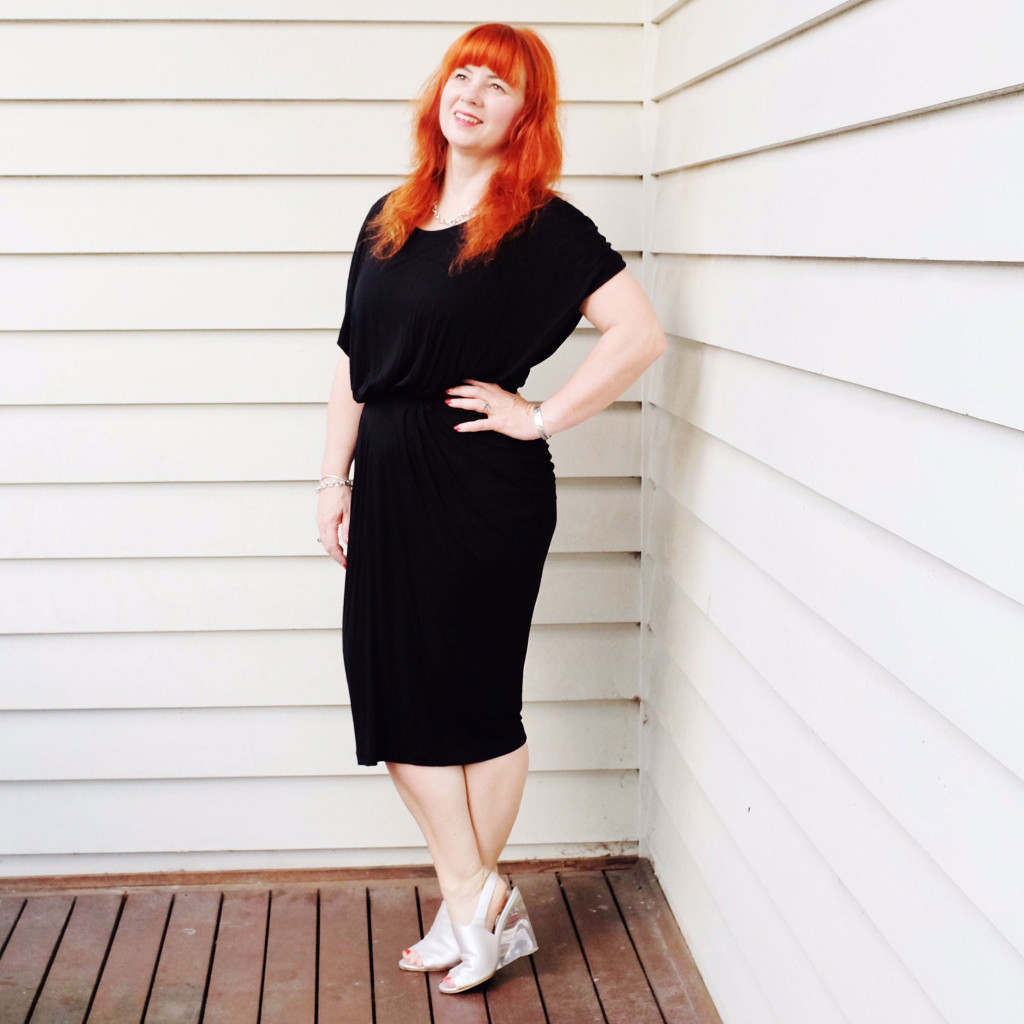 Thursday was still very warm but as I was inside in the aircon, I broke out my new Rockmans lace up black jeans.
Added a black t-shirt, a vintage green vest (in honour of St Patricks Day) and my favorite orange heels…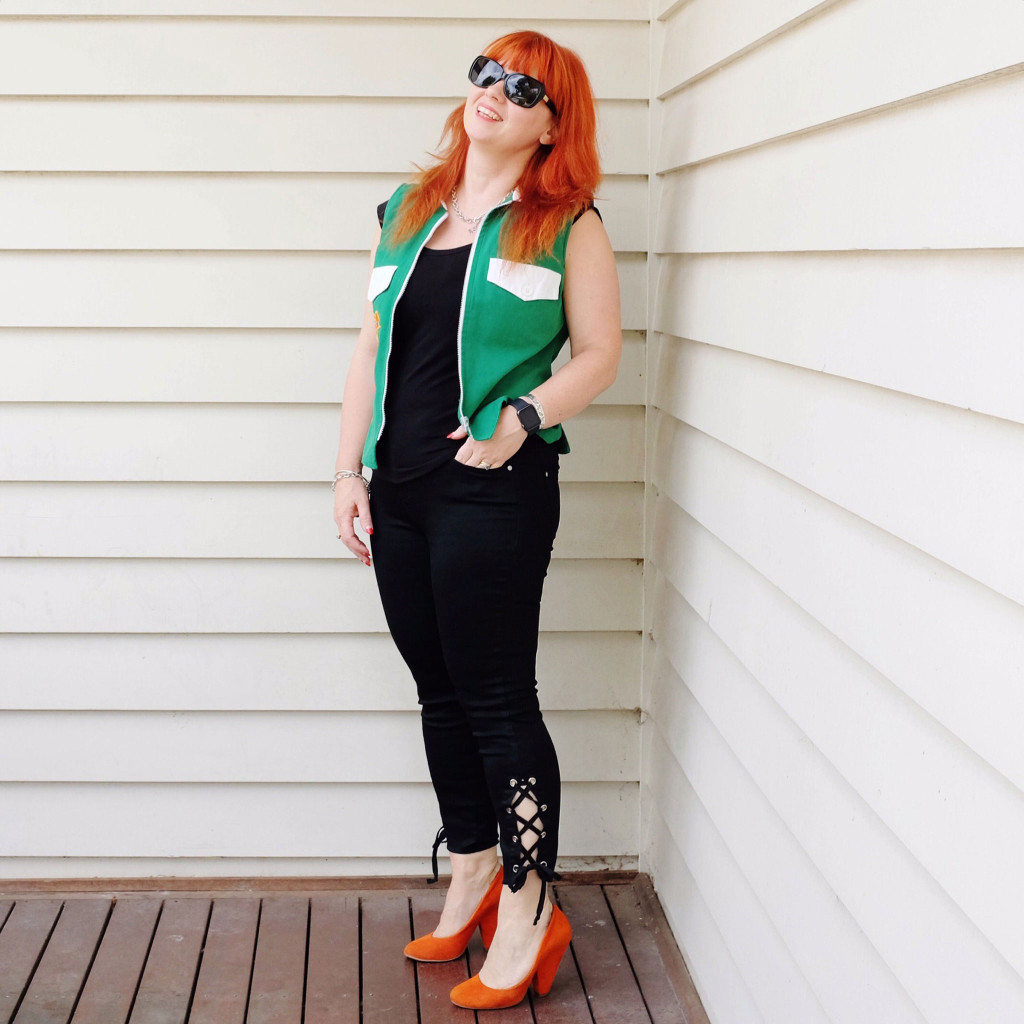 Friday saw Autumn hit with a vengeance…wind, rain and finally, cold!
Decided to go a bit quirky and wore a Jean Paul Gaultier for Target skirt, with a black t-shirt, cardi and Mollini heels I found at a local op shop.
This style of skirt is not for everyone, but I kinda like it…I am a sucker for a black tutu…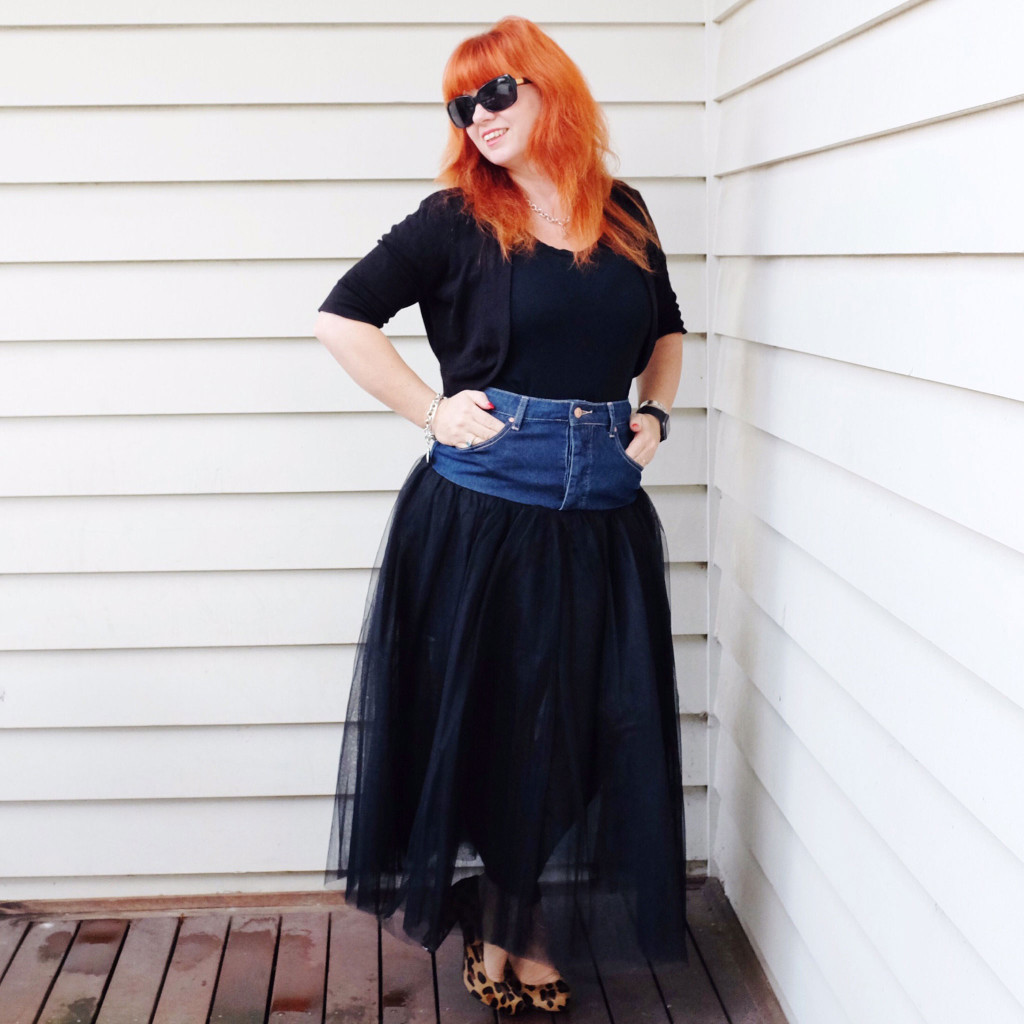 Saturday was fresh hair colour day…headed down to Geelong to have my locks coloured by Lexi at Yankee Sweetheart Salon.
It was a cloudy, showery kind of day, so wore a pleather skirt I found at a Salvo store, with a black t-shirt and leggings.
Added some bling with my new Ted Baker silver sneakers…found on sale at their factory outlet store….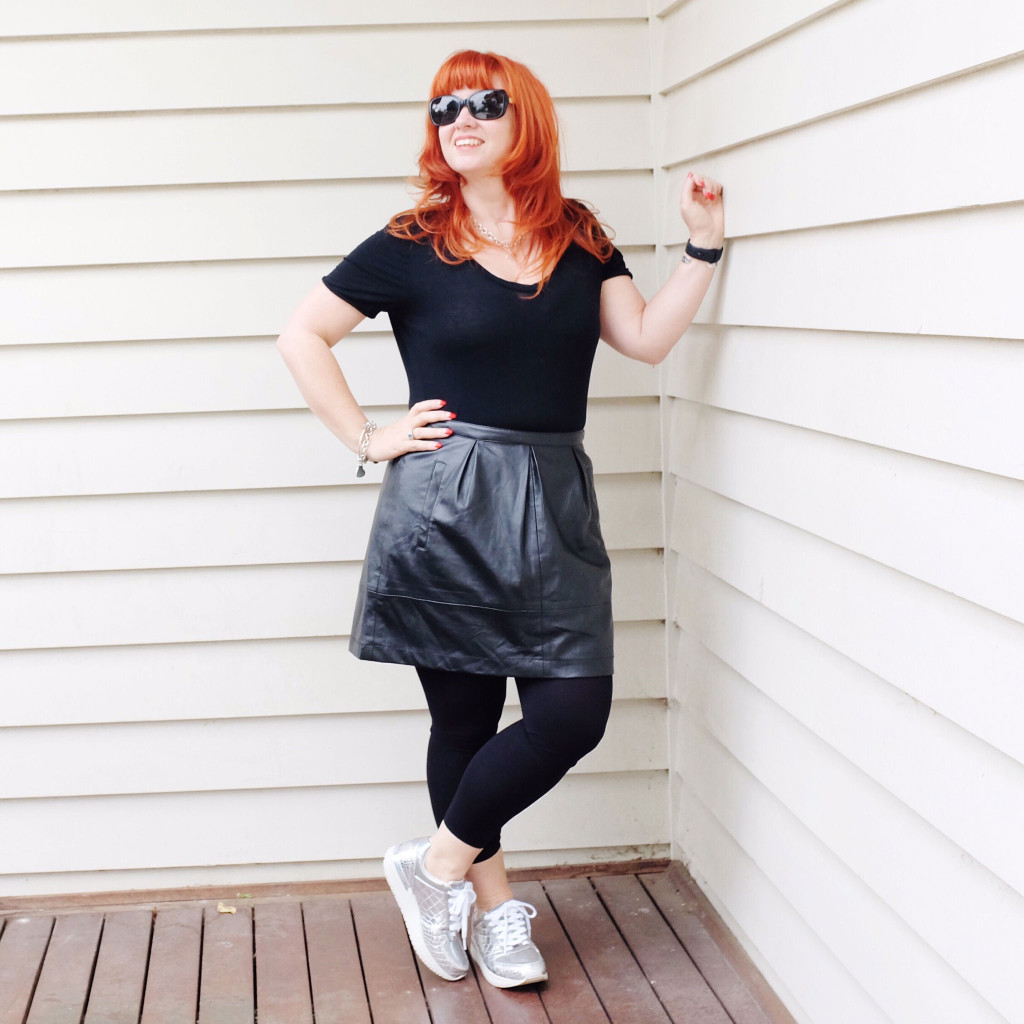 Sunday, we headed into the city to do a few things…it was a perfect Autumn day…sunny yet still.
I wore a Dangerfield dress and velvet jacket with leggings and black flats.
And this was the most popular outfit over on Instagram for the week…I put it down to my shiny, beautifully style hair…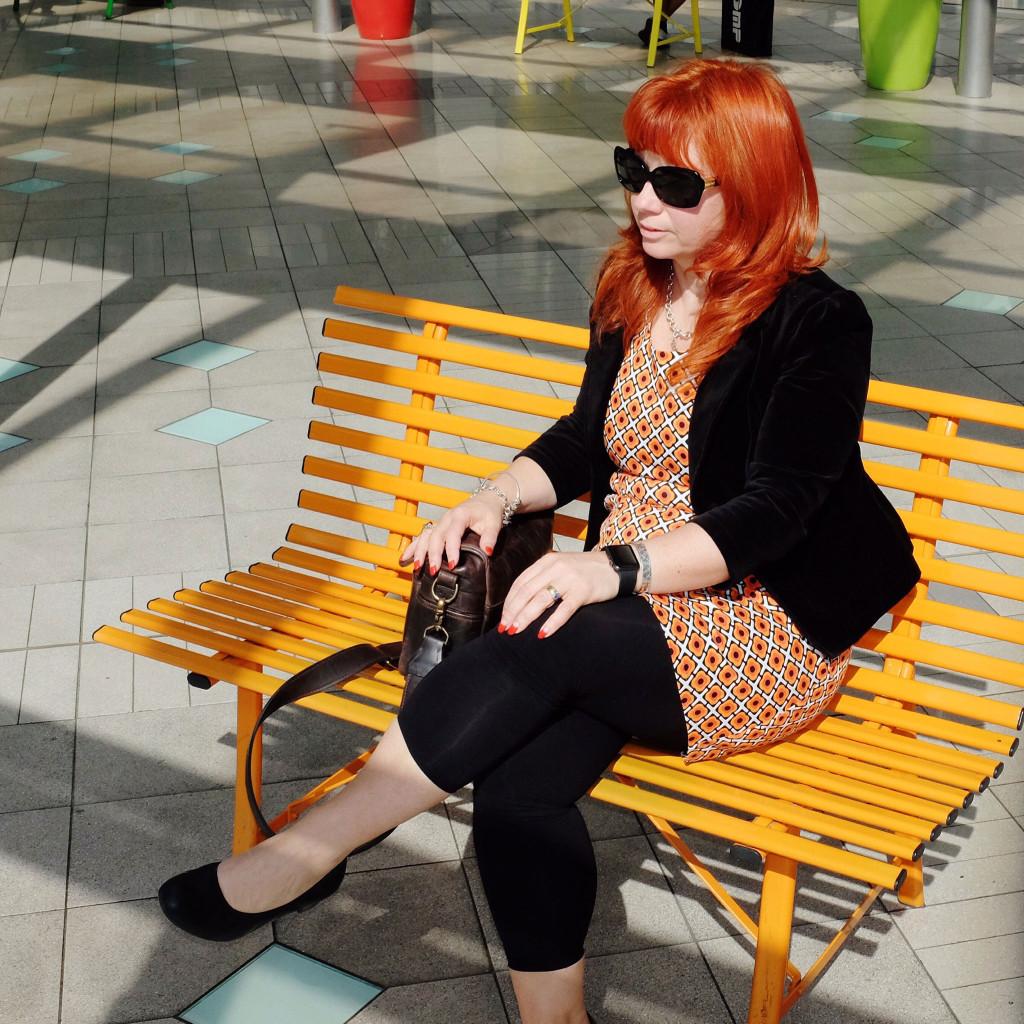 Please note: none of my outfits are sponsored or gifted unless specified.
What was your favourite outfit of this edition of What I Wore? Share in the comments below as I would love to know!